Hi there! And how is everyone doing today? It's very white here today, as it has been snowing all night! I woke up to a very silent street today (which is pretty weird considering we're next to the big shopping streets) as all the sounds were muffled by the snowy blanket. Actually a great idea with new colour combo's, inspired by the snow outside popped right into my head that moment but more on that later.
I promised you a sneak peek of my newest baby blanket... Tadaaaa: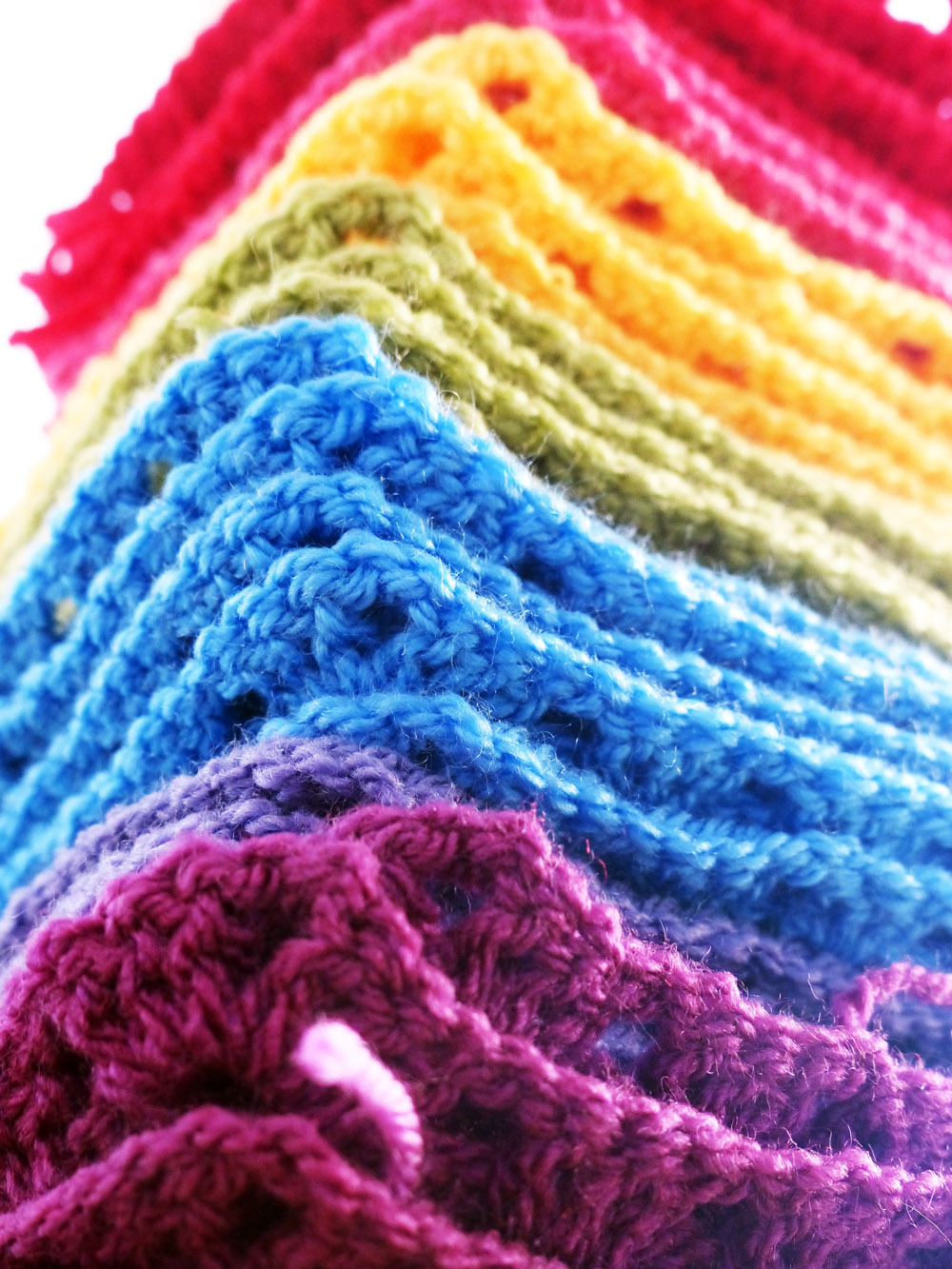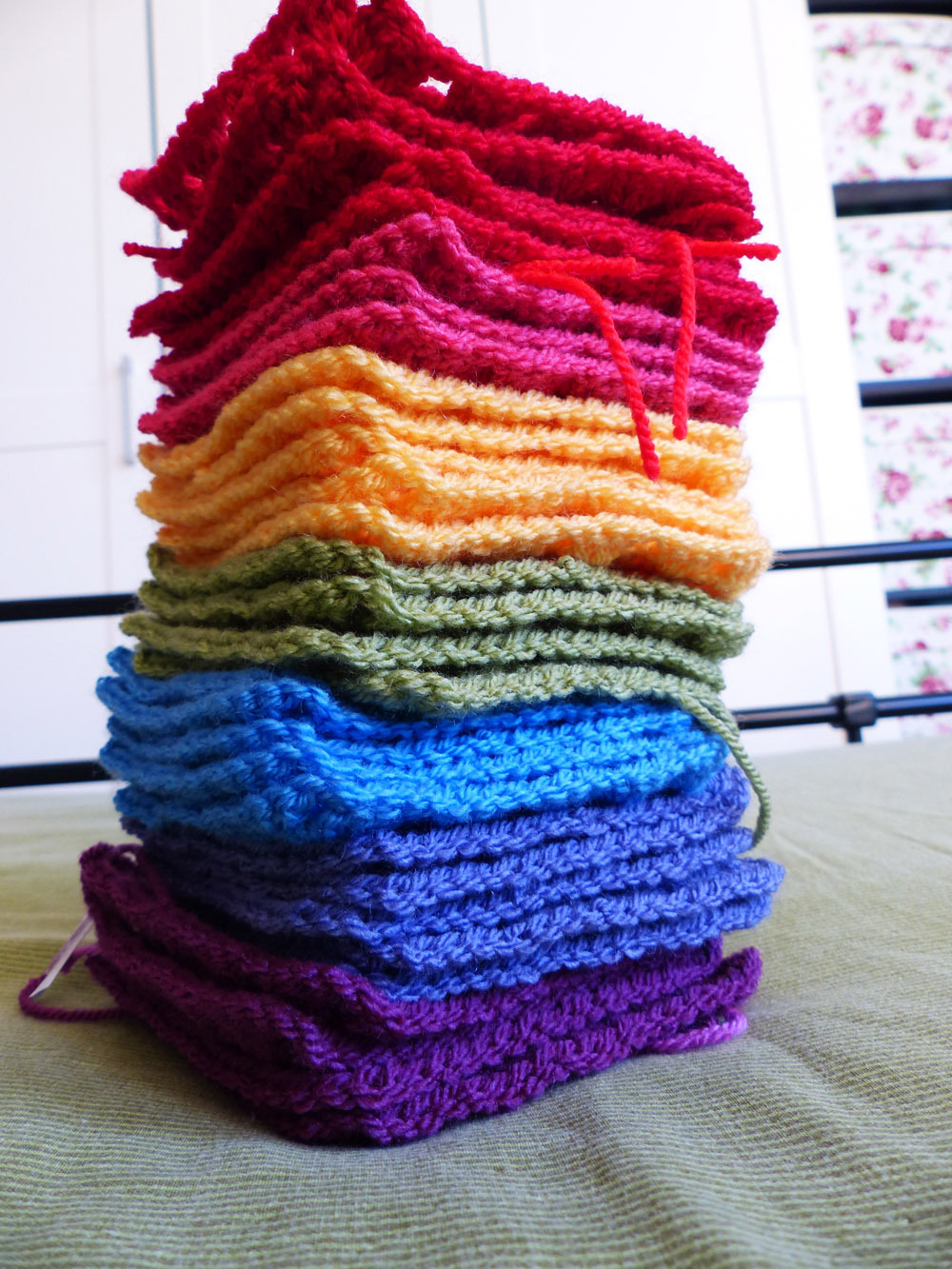 It's actually a very quick project. I only started about 2 weeks ago but I'm already halfway I think. Nearly all the separate squares have been made. Now it's up to me to decide which colour I'll be using to bind them together. I've been thinking about brown, but not a poopy brown but a deep walnut brown (yes I do have poopy brown in my wool stash, but as you can imagine it's not a colour that I use often).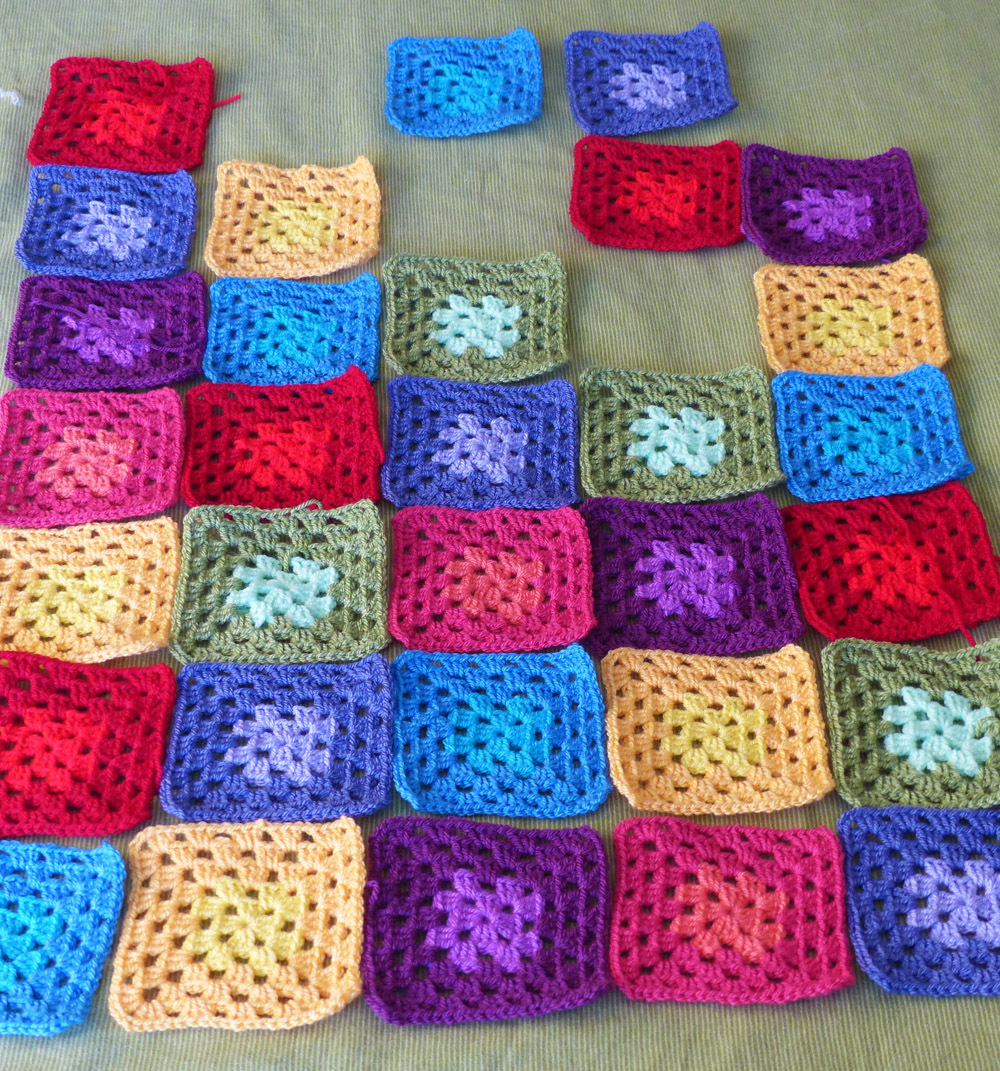 This new baby blanket is not the only blanket I've been working on. I recently picked up another project that had been stashed away for almost a year. At the time, I thought it would make a lovely blanket for me and Kevin to cuddle under when it got cold inside (we live in a very crooked old appartment with broken radiators so when it froze outside our dishcloths inside also froze over).But after a while I just didnt' have the motivation to continue with the pattern anymore. I don't know why, but I just got tired of it. So it was put in the stash-basket to never see the light of day again. But last summer when I looked at it again it struck me that it would also make a stinkin' cute baby blanket.

The foresight of only having to make 30 or 40 hexagons more instead of 200 more was one to be happy about and I again started making them. I'ts not quite done yet but I'm getting there! The ' whole' hexagons are finished, now I still need to make a few half ones to fill in the top and bottom gaps. And ofcourse, I have to come up with a nice edging! Ok ok, and weave in the loose ends....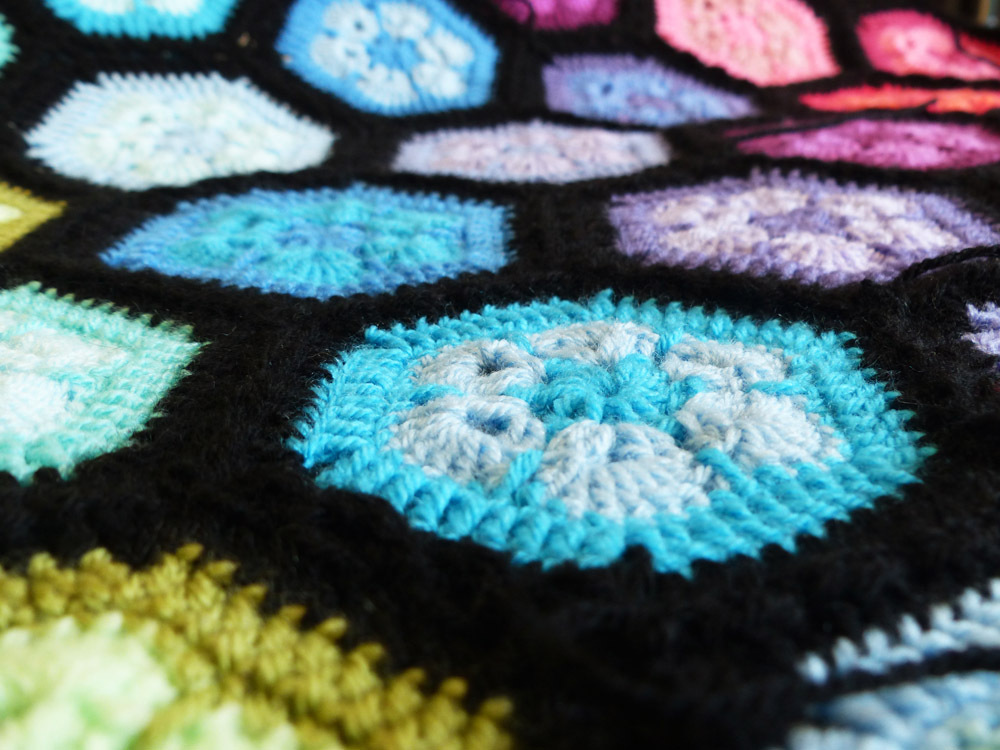 I don't know about the color of the edging. Probably going to be multicolour to match the blanket! I'm sure looking forward to finishing this blanket now. It's also made of Stylecraft Special DK, but the black edging is a local brandless yarn I once found on sale on a small market. Since I calculated the amount of yarn needed based on a big blanket, I still have like 8 skeins left!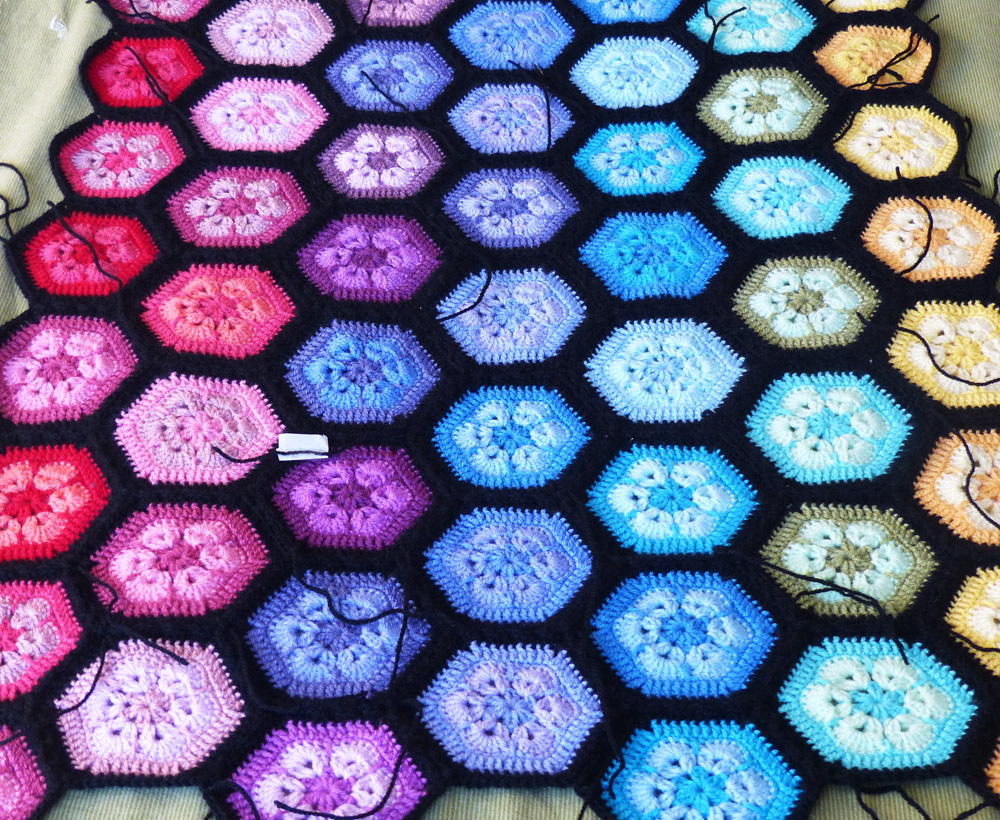 Just in case anyone is wondering what the little paper is doing on my last photo; It's my way of remembering which size hook and yarn I am using for the project. Since I didn't work on this project for quite some time, and of course I didn't remember my hook size used, I ended up trying about 4 different hook sizes to see if my hexagons matched the size of the ones that were already incorporated in the blanket. That's not very efficiënt and certainly not very pleasant, so since then I keep track of my multiple projects by just taping the information to a loose end!