The holiday season is rapidly approaching, whether you like it or not! Personally, I love Christmas. Or rather the feeling of Christmas. The lights, the happy people, Michael Bublé…. And a gift guide! I enjoyed creating last year's gift guide a lot, so I've set out to make another one for 2018. The gift guide is a collection of my favourite crochet, knitting or general crafting tools. While some I use daily, others are more of the 'admired from a distance' type of thing. Who knows, maybe it will help you find a great gift for your crafty spouse, aunt, cousin or friend!
1. The Scheepjes Limited Edition Mug for 2018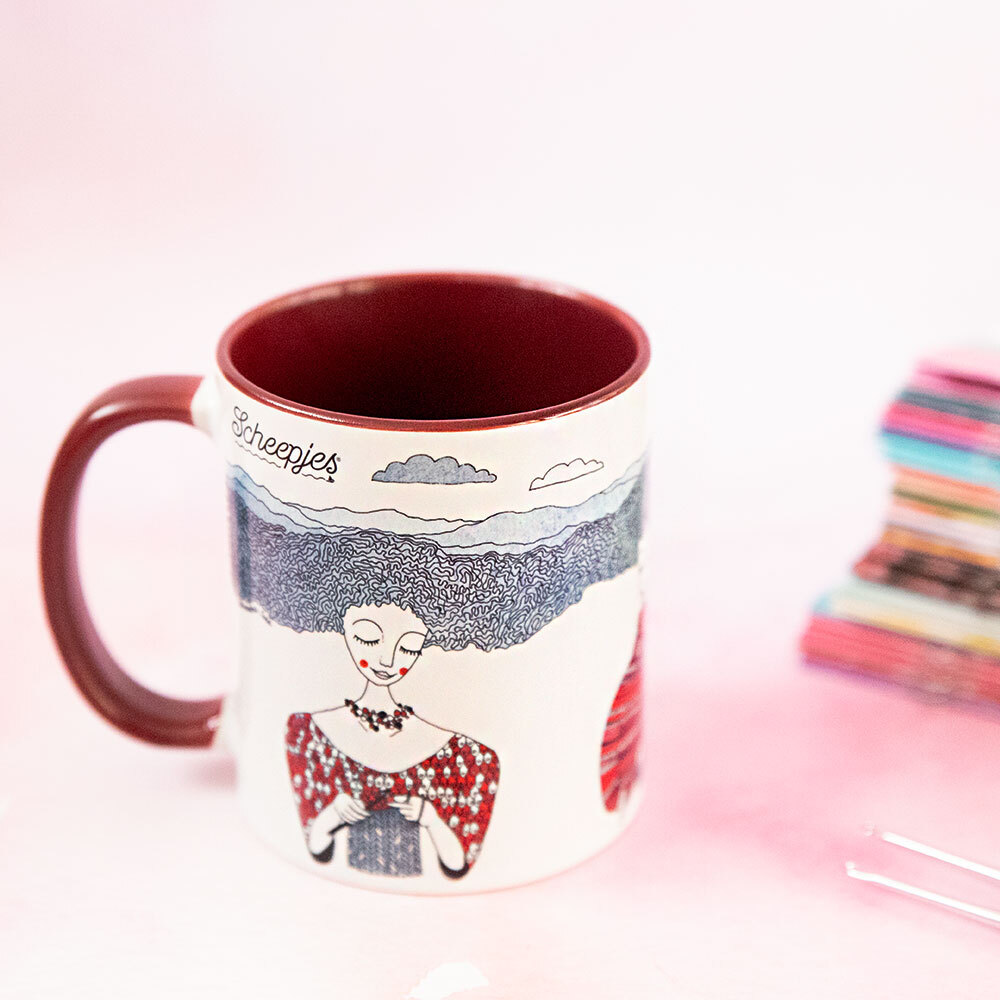 I've got all the collectible mugs that Scheepjes has released thus far and it's safe to say that anybody who touches them at my home will have a bad, bad day (hence, 'admire from a distance'). This year the illustration has been designed by the French illustrator Aleksandra Sobol from Olalarte.com, and represents mindfulness through knitting, sewing, and crocheting. Now that's a thought I can get behind! Once I'm crocheting and 'in the zone', I can de-stress and relax. This mug is a little reminder.
The mug is a perfect stocking filler for a crafter at €11.95, and available from several Scheepjes Stockists, like Habbedash. It's a limited edition so if you fancy it, grab it while you can!
2. Cohana Yuzen measuring Tape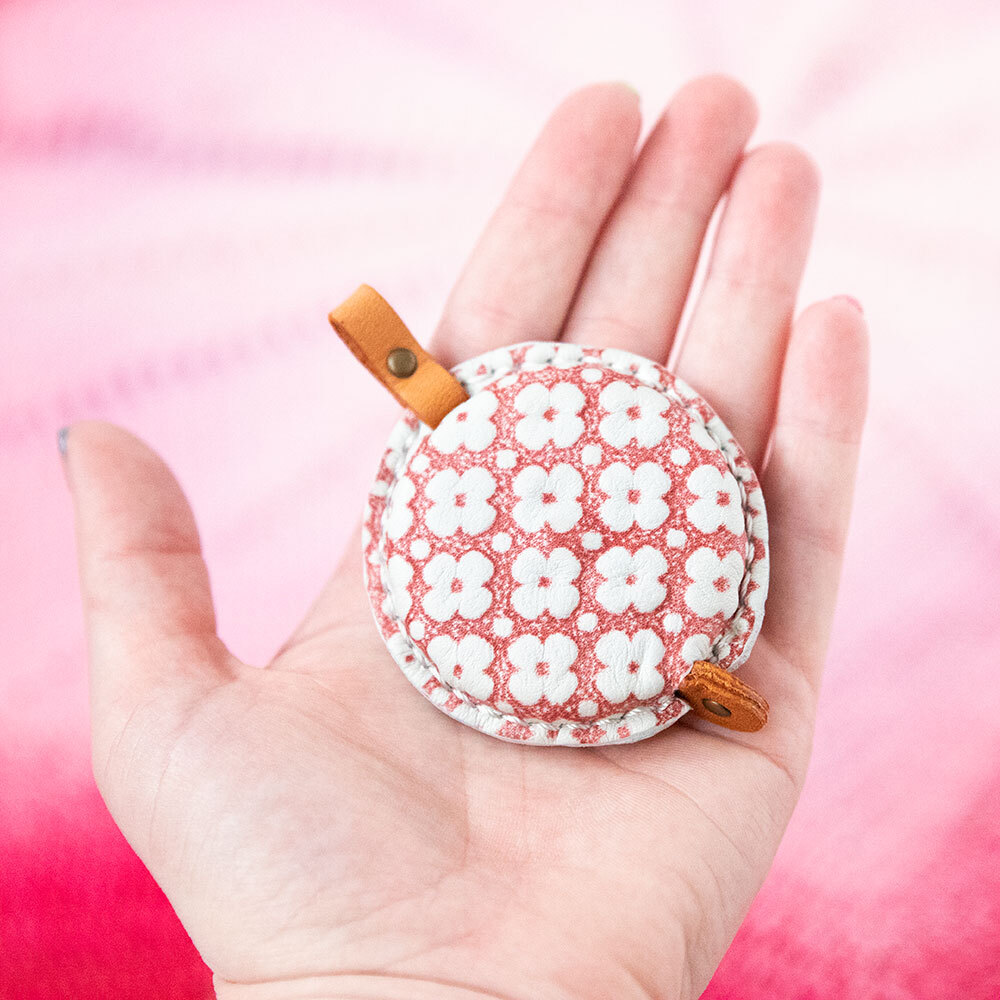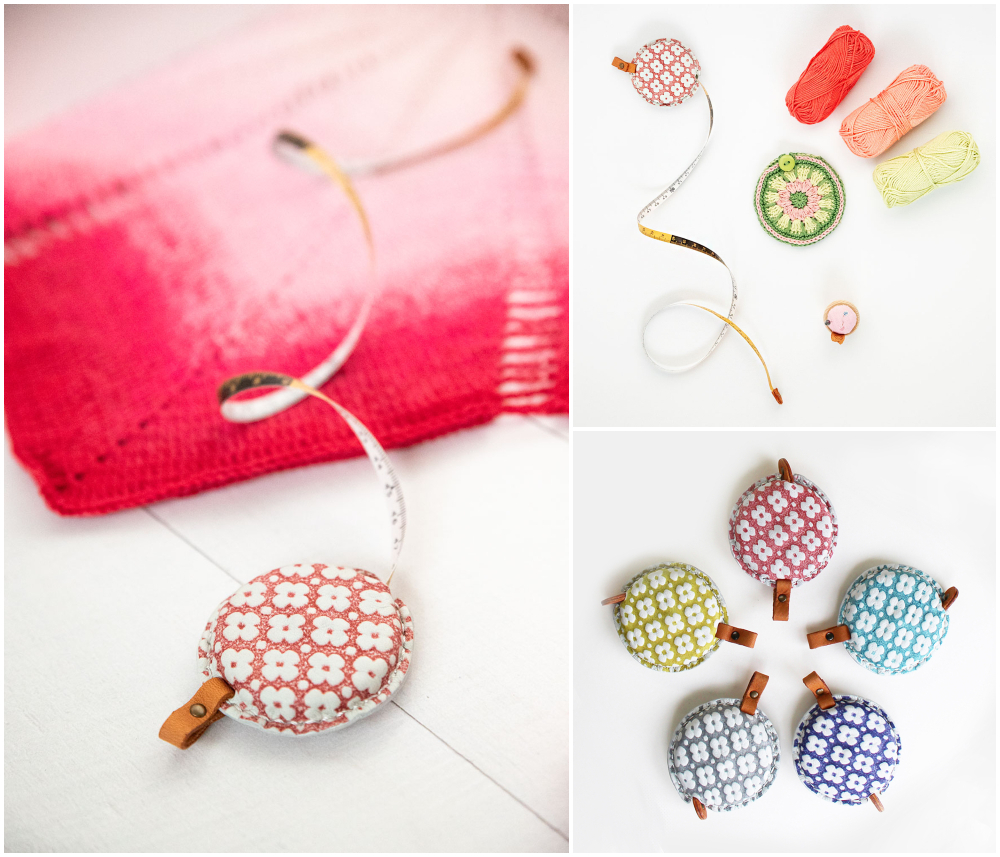 As you might remember from last year's guide I'm a big fan of the Cohana brand, a brand that creates handmade products through a collective of Japanese artisans. What I didn't show you last year was my little Cohana tape measure! It travels with me everywhere I go because it's both pretty and easy to find in my WIP-bag. The leather casing is dyed using the traditional Yuzen dyeing technique, which enhances the rough leather surface. While the tape measure starts off very pristine and slightly stiff, the casing becomes softer over time. I think that's a beautiful aspect of leather, that it actually starts to wear and live a little. The measuring tape inside also becomes a bit more flexible (but not stretchy!) which is nice if you want to measure something fast and on your lap.
The Cohana Yuzen tape measure comes in 5 colours. Mine is a dark pink, the 'colour of roses and happy thoughts about good events', as Cohana states. It's on the pricier side of the gift spectrum at €49.95 but for that price, you support an authentic brand with great stories and I think that's worth something too. The tape measure is available from Habbedash.
3. Scheepjes Yarn Bowl (Teak, Polished)
I'm a sucker for polished wooden accessories such as these. A yarn bowl will prevent your ball from rolling away when you work on them from the outside. Simply place them in the bowl and guide the thread through the hole or slit in the wood. Some yarn bowls such as the teak one above from Scheepjes even have little holes to place your knitting needles in when you put your work away. I own a beautiful ceramic yarn bowl too but I'm always afraid that one will break. So my wooden bowl is my go-to one if I'm not working with a center pull ball. It's useful for crocheters and knitters alike!
The yarn bowl above has a glossy finish and costs €35.95. It's available through Scheepjes retailers such as Habbedash. There's also a beautiful Rosewood variety, worth checking that one out too!
4. The Snippety Snap Embroidery Scissors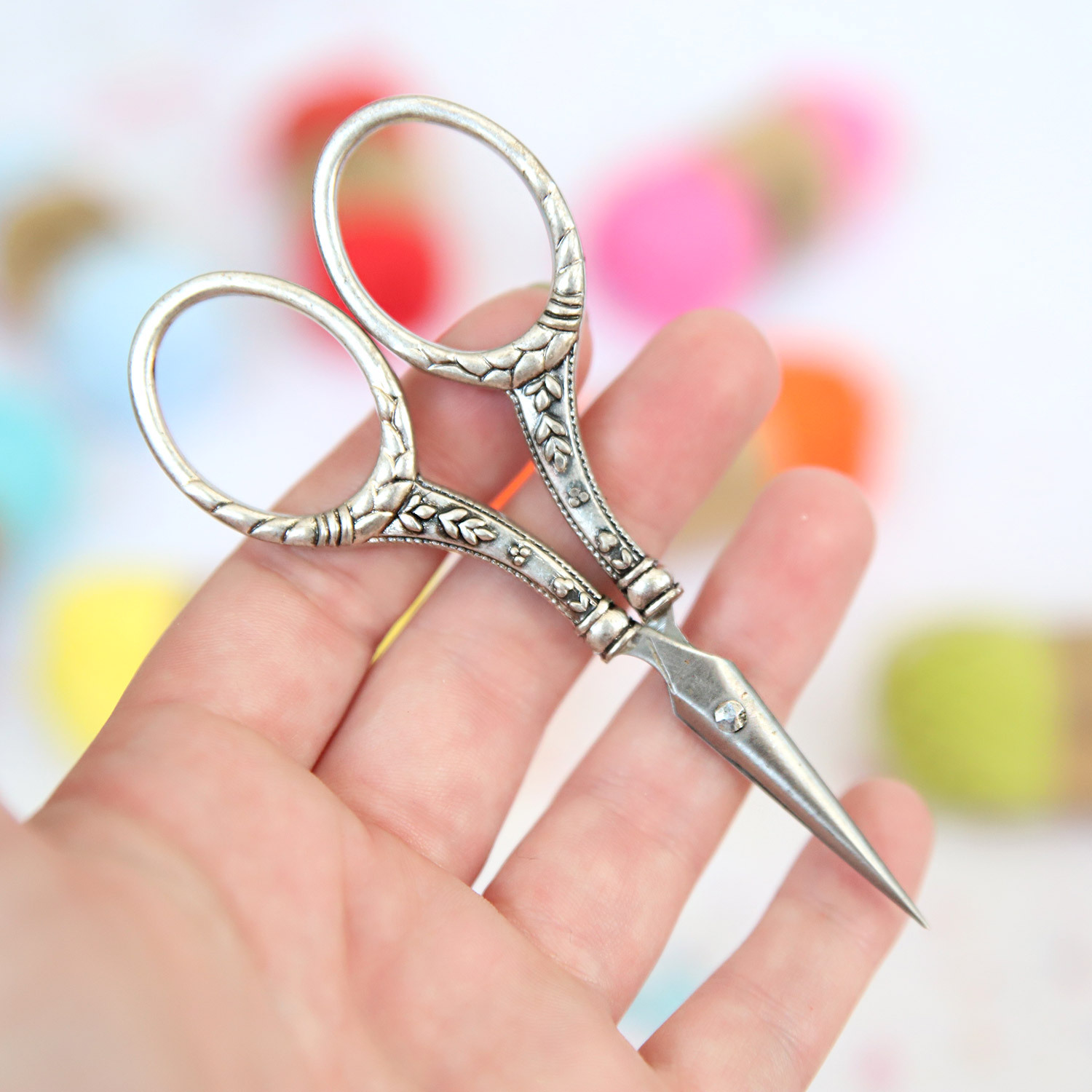 They're the best scissors I have, hands down. They're sharp and sturdy and make a proper 'snip' when you use them. Do I need to say more? I've been using my pair for more than two years and they still look great and are as sharp as ever. I think you can make any crafter happy with this lovely gift.
The embroidery scissors are available via several Scheepjes retailers such as Habbedash and Deramores. If you're looking for a complete embroidery set, there's also the Simy's embroidery kit where this scissor is included.
That concludes this year's gift guide. I hope I have inspired you for this holiday season, either for yourself or for a fellow crafter. If you have any favourite products, I'd love to see or hear about them! So definitely share them with us in the comments.