In the glorious sunshine of the past few days, I've been working on more flowers. I found out that approximately 30 can be made out of 1 Invicta skein. Each one with its own colour mix. They look so cheerful!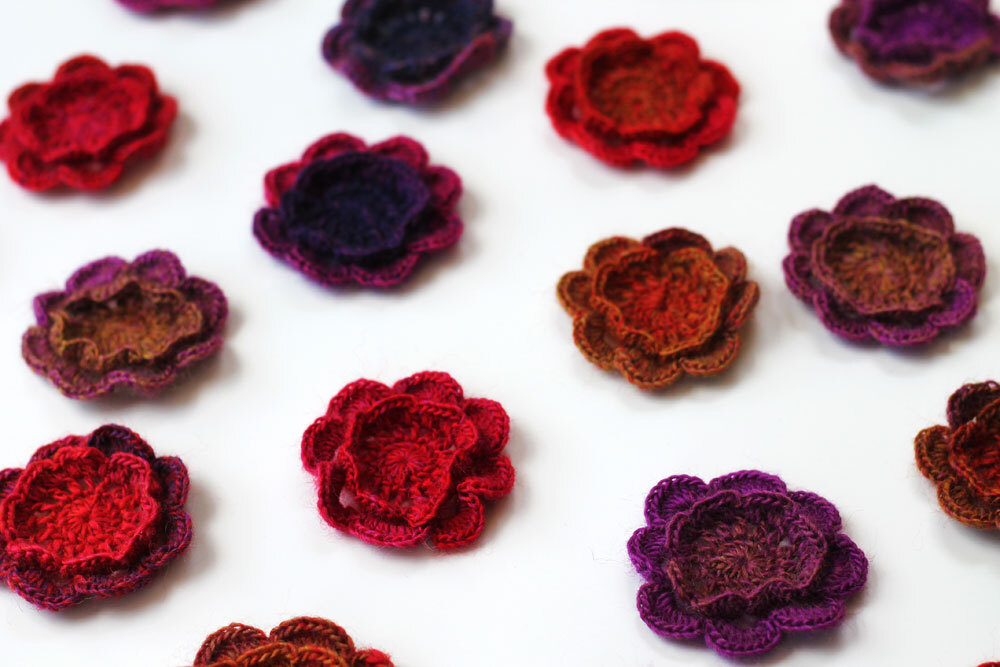 I've made about 100 flowers so far. They work up so fast, as I said before it's an easy project to take along with you.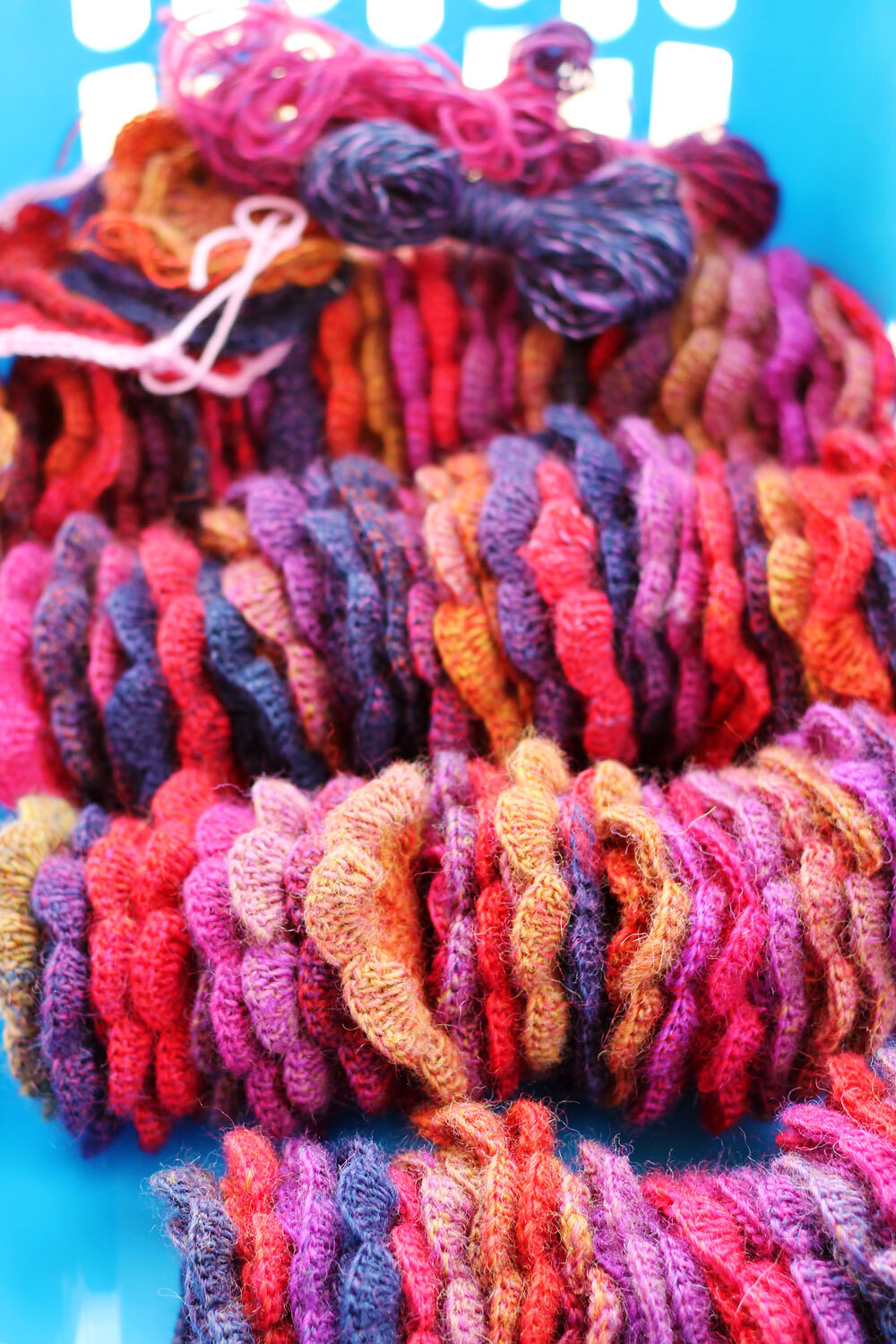 I've continued joining some of the flowers. After some advice from a fellow blogger I've made a blocking board (tutorial can be found here) and this is a tremendous help! Due to the gingham fabric, making every block the same size is pretty easy. And it also dries very, very fast when you put the board somewhere sunny (if there are people in/around Leiden planning to make one, I still got 11 styrofoam 100x50cm plates left).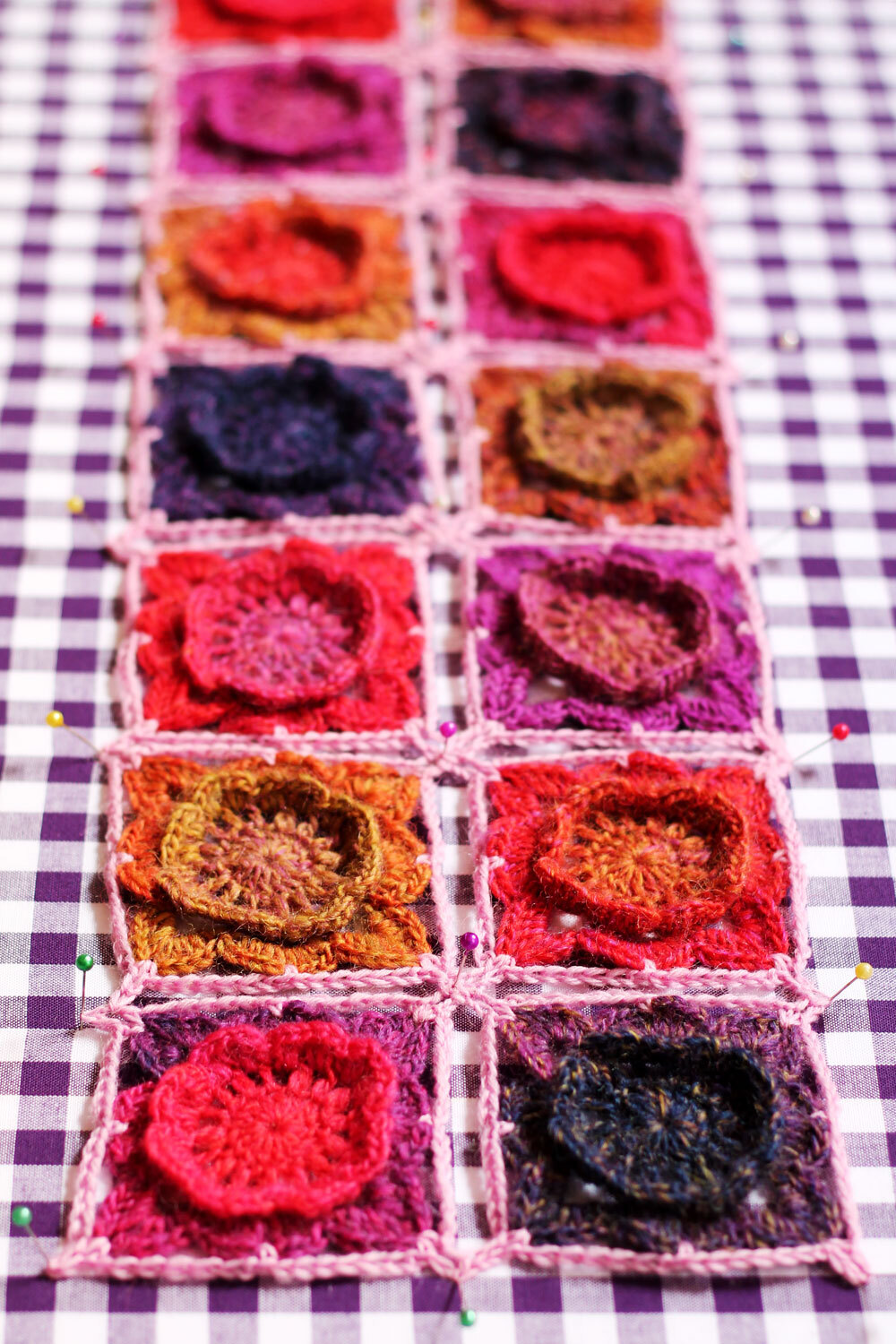 Just need to get some more pins... This project is growing fast!