Oh, where did the time go? Just like that, it's Sinterklaas (St. Nicolas) and in a blink of an eye, it's time to gear up for Christmas! I love this festive month with all its sparkling lights, glühwein and holiday cheer. But it also seems like time is flying by twice as fast!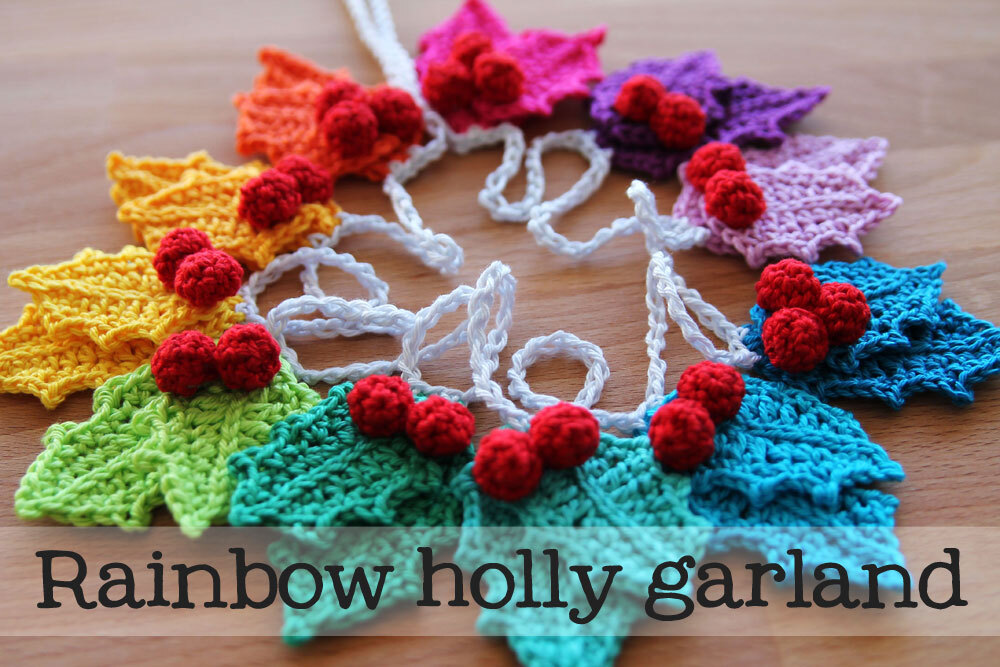 To celebrate the colourful month of December, I've created a new pattern. You might have spotted it already: It's the Rainbow Holly Garland! Does it need more explaining? I think not!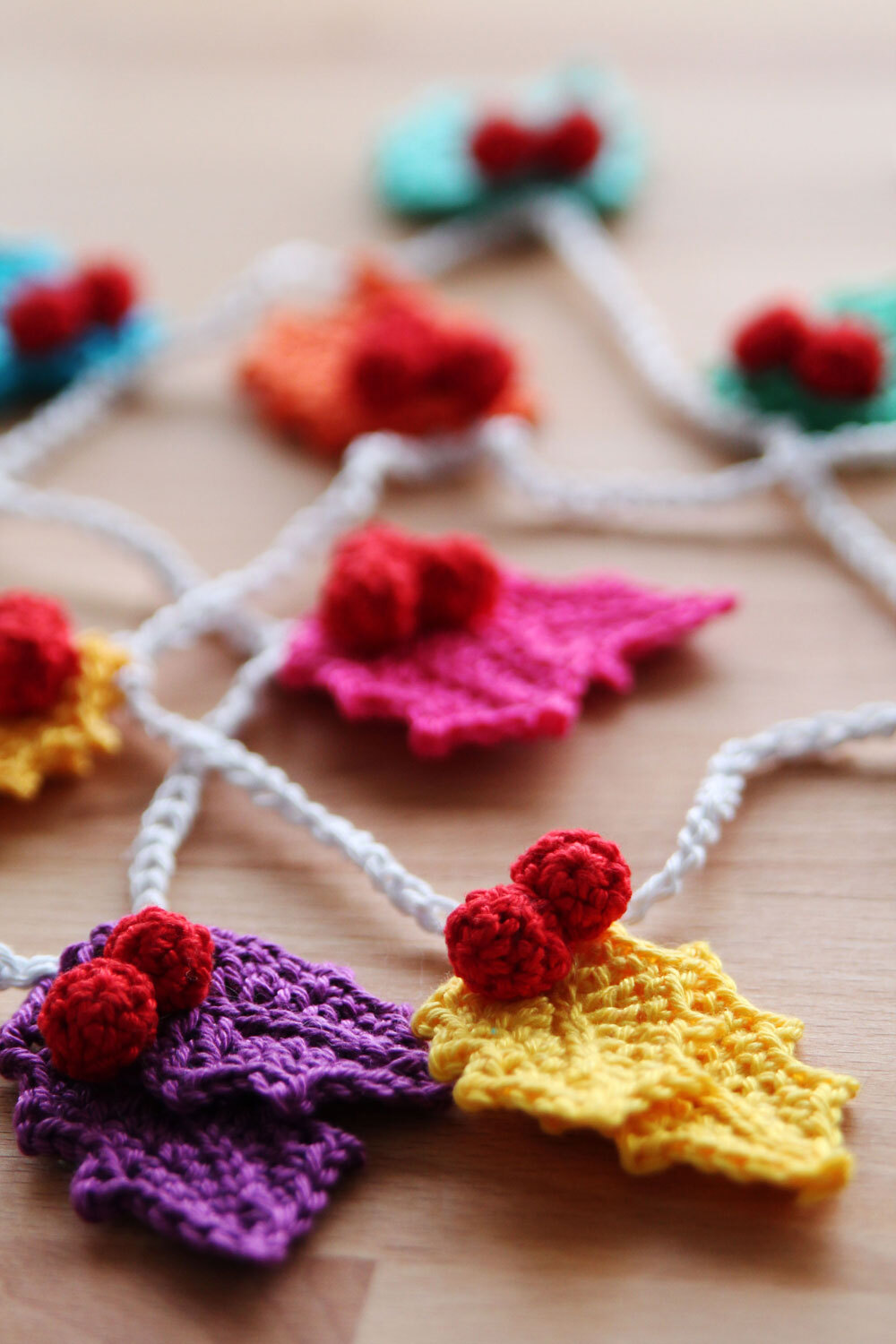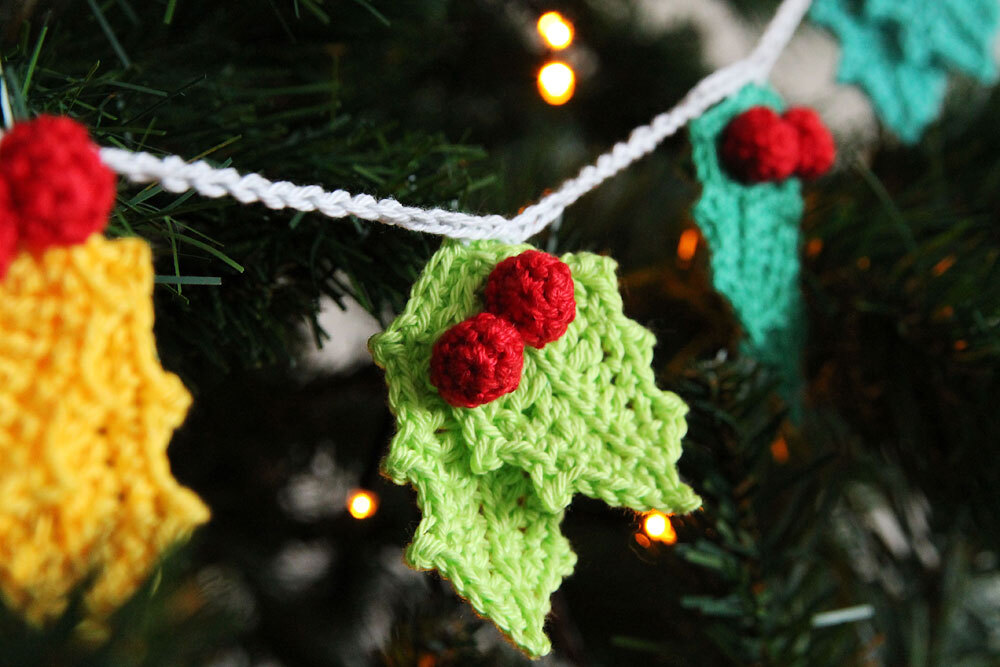 Or grab the pattern in my Ravelry Shop.