So you might have seen the recent announcement by Scheepjes that something new was coming, and I'm going to tell you what it is! Last year, we all got to pick colours for a top-secret project. And this year the project is no longer a secret: Thanks to Scheepjes, we bloggers now have our very own yarn line called 'Our Tribe'! Very fitting since we often refer to ourselves as a Creative tribe. I think I speak for all of us Scheepjes bloggers as I say we have found our creative Soul Sisters. Hence, this is Our Tribe.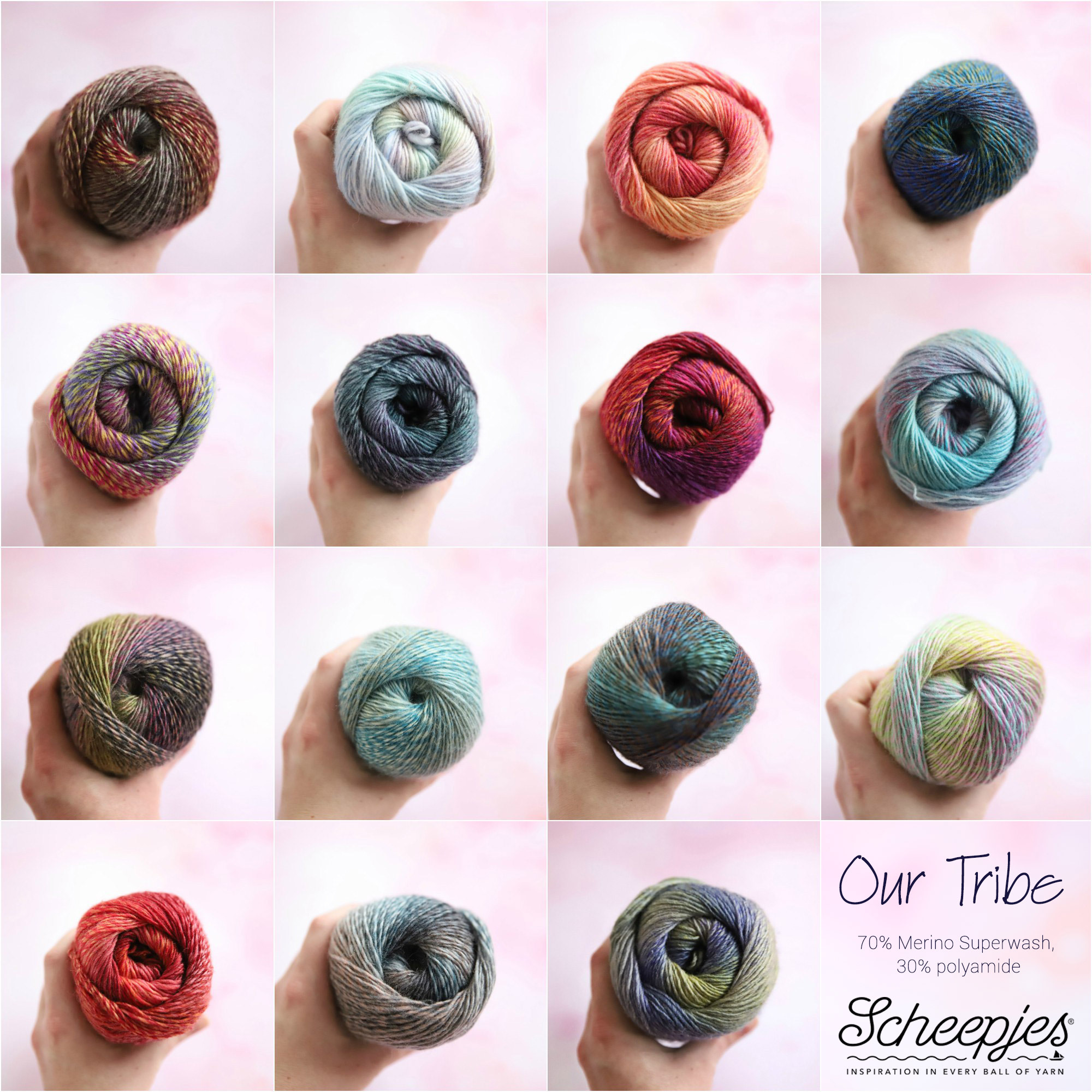 Fiber contents
'Our Tribe' is a Merino blend consisting of 70% Merino Superwash and 30% polyamide. It feels very soft, but also can withstand a bit of wear and tear due to the polyamide. It's made for a 2.5-3mm needle so it's fairly thin, but the Merino wool will keep you warm. I haven't had a chance to work with it, but I bet it will be perfect for shawls, garments, even blankets! A 100g skein contains 420m, so you can crochet or knit to your heart's content. The yarn will be in stores on the 8th of December, so I expect you'll see it pop up in your feeds the coming period.

Creating the yarn
You had NO idea how long we had to keep this to ourselves. It all started on last year's bloggers days. On Saturday we walked into the room expecting a day full of crochet, knit and chatting and maybe a sneak peek of new yarn. Instead, we were greeted by a big pile of paint chips.
Simy, Scheepjes' Creative director and overall colour genius helped us pick our colours. It's not just a matter of choosing the shades you like best, you see. You have to think about how they will look on the yarn and how they will blend together. With that in mind I decided not to go for the full-blown rainbow look. Instead, I thought of my Harlequin blanket and how my heart sings every time I see the yellow, orange and pink. So I started working with those colours. In all my enthusiasm I didn't even think of taking pictures of my swatch. All while peeking at others of course, to see how they were progressing. It was a very promising sight!
So once I had decided on the colours I turned my paint chips in and then… we needed to practice patience. While Scheepjes was busy working on our yarns, we worked on other projects knowing that it would take some time for the yarn to be developed and produced. But that's hard when you know there's going to be a yarn out there with your name on it!
Then this year's bloggers days came and we finally got to see our samples in real life. All those different stacks of paint chips were now turned into a real yarn and I have to say, it's a feast for the eyes.
Some of us went with red, pink, purple and orange colours…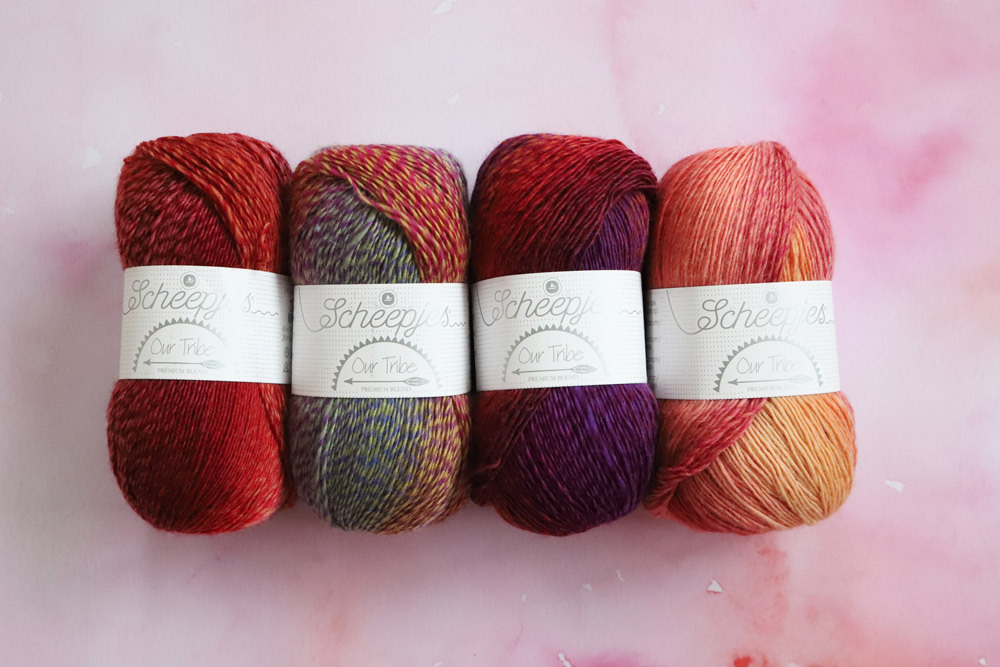 Others with soft or dark blues and greens…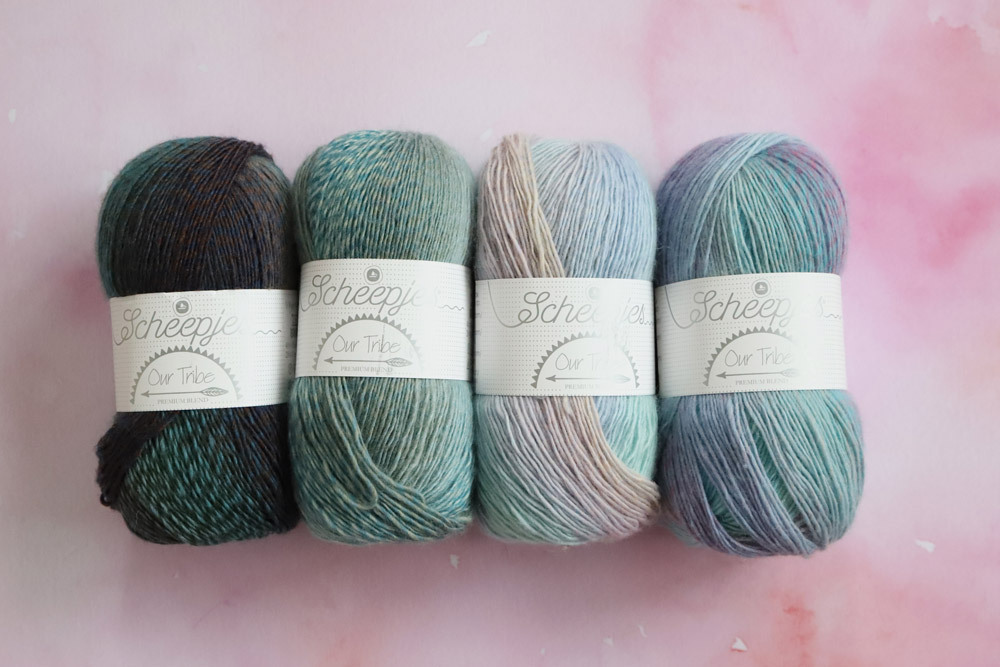 Some were feeling the yellow, purple and brown….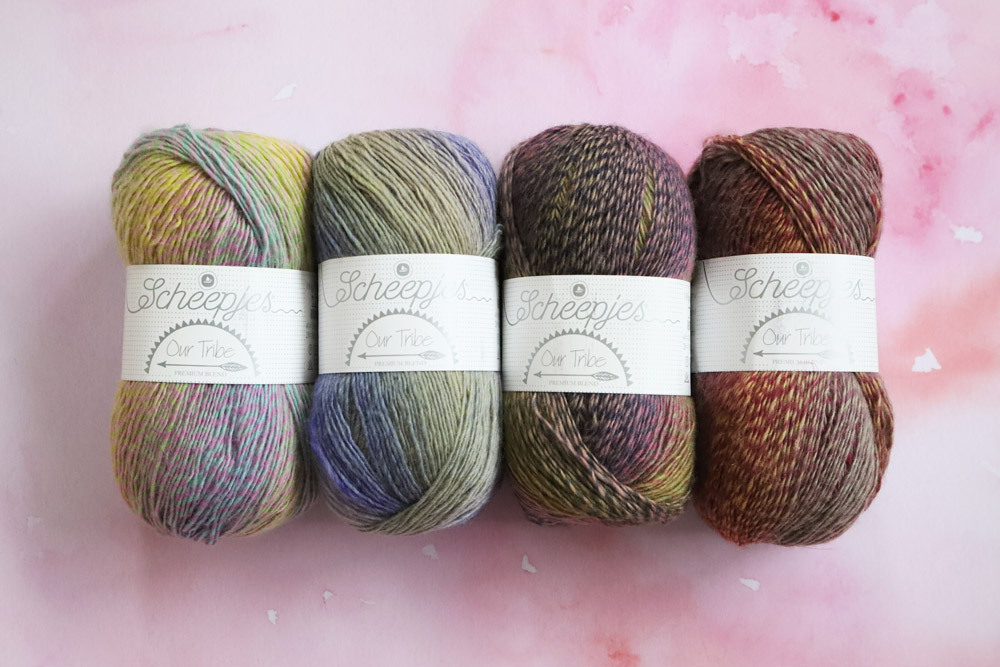 And others kept it blue, purple and grey. Each of them unique!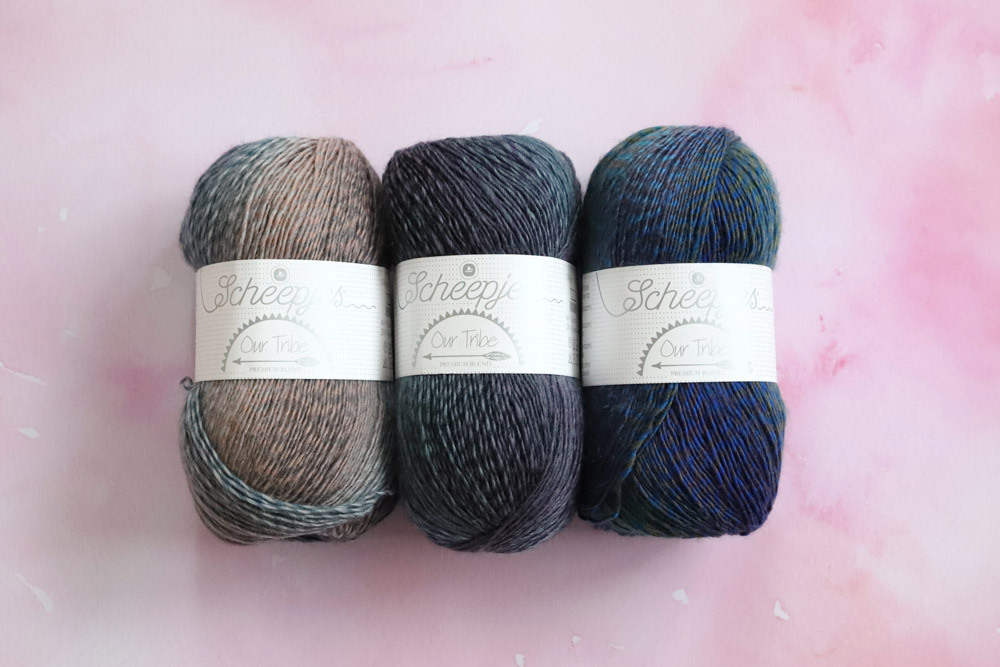 I think that for some of the skeins it's obvious who the creator is, don't you think? I'm not telling you which one is from who, that's up to you to find out (hint: Scheepjes made a shade card so it shouldn't be too hard to find if you really want to). I'll only show you my own colourway, as it's already fairly obvious from the description above. I'm the one with the pink/yellow/orange colours! (first row, 3rd column in the collage).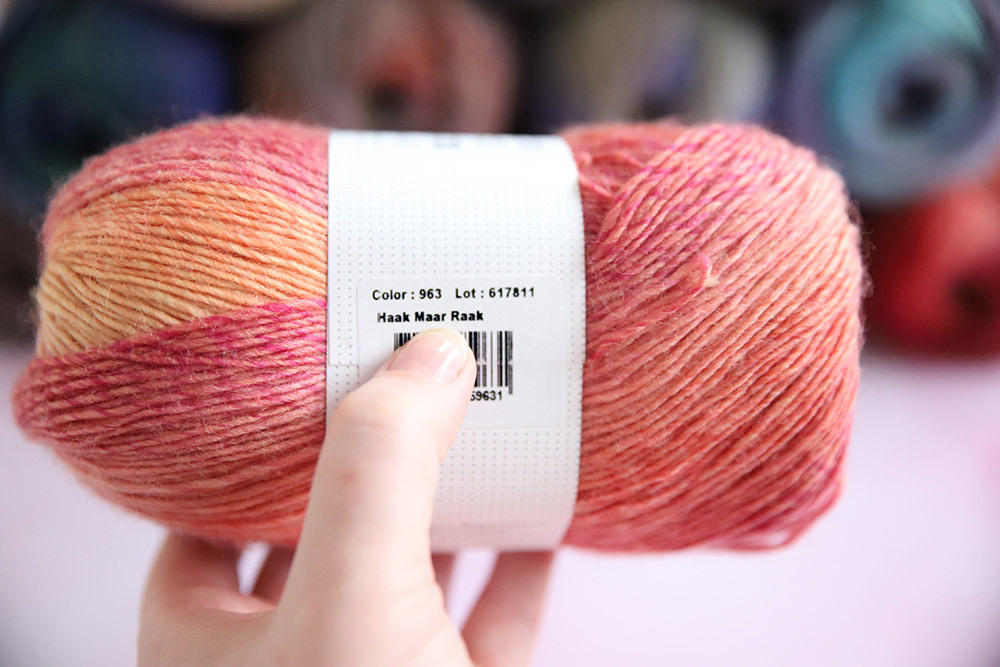 That's my name right there!
I'm looking forward to creating projects with this yarn. Every day a new Scheepjes blogger will present the yarn, so hop along with us to see them all up close and read the stories behind the colour choices! Tomorrow, Nerissa from Miss Neriss will tell you more. She has created a gorgeous colourway, do you already have an idea which one it is?