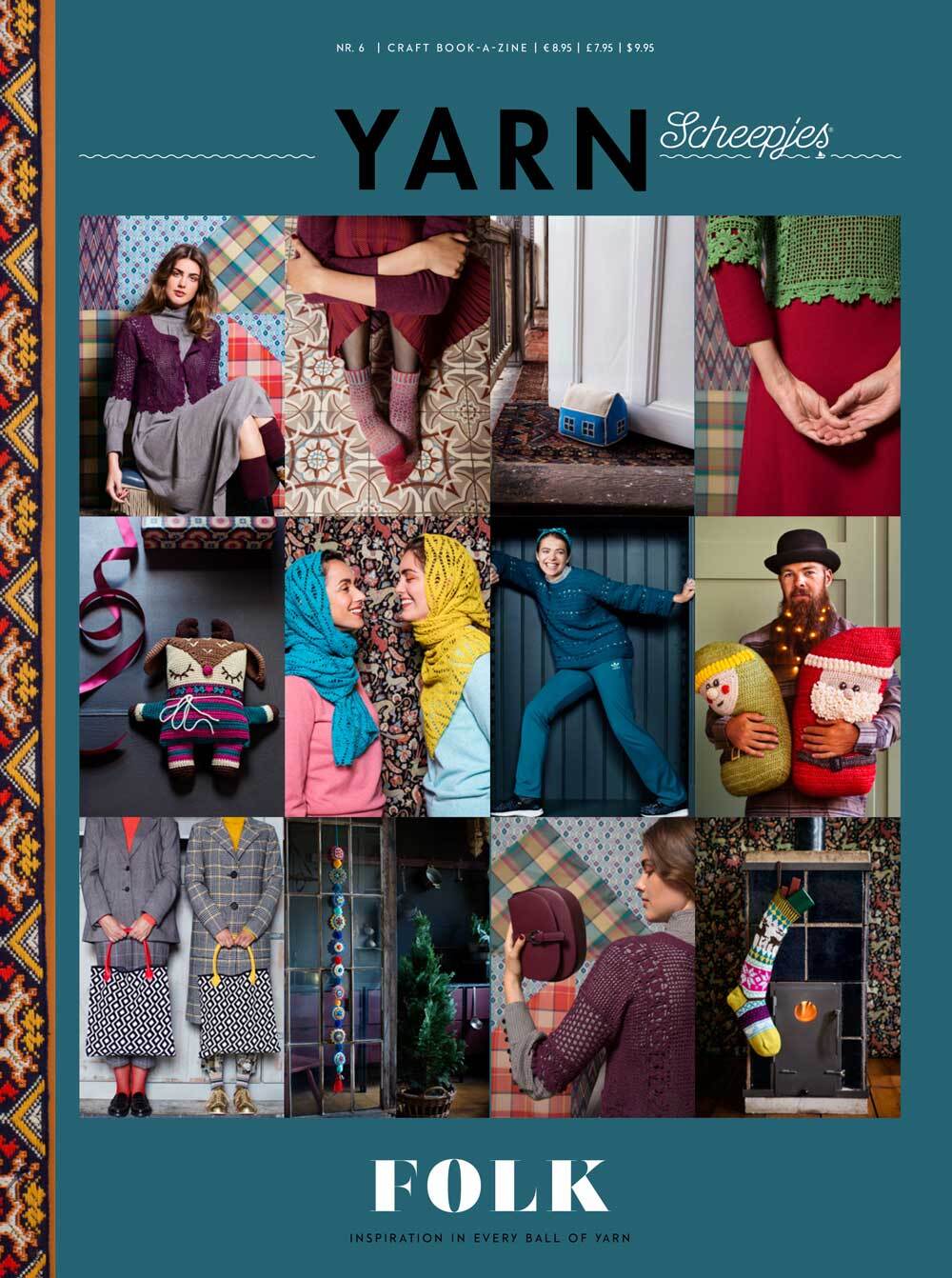 It's a happy day when my copy of YARN pops through the mailbox. Scheepjes has just released their YARN bookazine FOLK, the 6th issue thus far. The theme of this issue is FOLK, and the bookazine is a riot of whimsical, colourful and unique designs! To show you all the ins and outs of the designs and tell you the stories and inspiration behind them, we've decided to host a little blog hop. Each day a designer will highlight their pattern from the bookazine, tell you something extra about it and will tell you whose blog we'll hop to the next day. Excited? I hope so, because I'm kicking off this blog hop!
Christmas Cuddles
I was happy to contribute my design, and it actually made the cover! These are my 'Christmas Cuddles':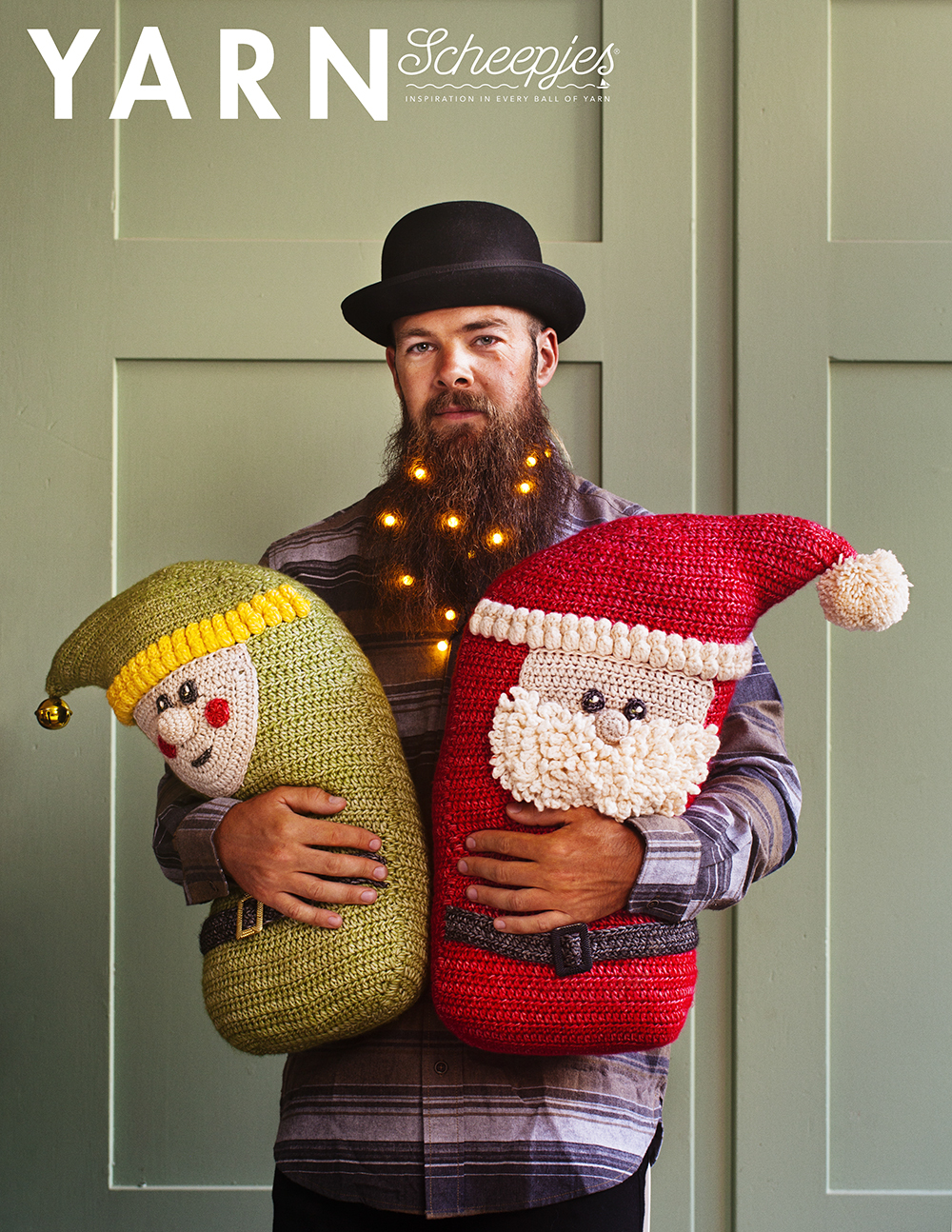 Aren't they proper cuddly? Here is the Ravelry project listing, go favourite them if you like them! They measure 50 x 30cm (20x 12in) from the top side of the hat to their round bums. They are made with Scheepjes Stone Washed XL, which is an Aran weight yarn. Gauge isn't very important for this project, so you don't have to worry too much about that.
No hoo-hah, just a bit of fuzz
When designing these cuddles, I kept on coming back to the simplistic Swedish style (there must have been a little bit of Hygge left in me). I was determined not to incorporate too much hoo-hah and to keep the shape simple. The challenge was to still keep them recognisable and fun, especially the elf. But the little red cheeks perk him up, don't you think? For Santa I decided to make his fuzzy beard the 'main' feature, just like the real Santa. It helps him become even cuddlier.
W
As you can see on the picture, the cuddles are seamed together. The seam is completely flat, however, because you join the pieces inside out. Once you've finished your seam you turn them right side out, and then give a little extra push on the seams. This causes the backside of the seam to show, which creates these little crossed strands of yarn you see on the seams. I bet the seam would look great in a contrasting colour too!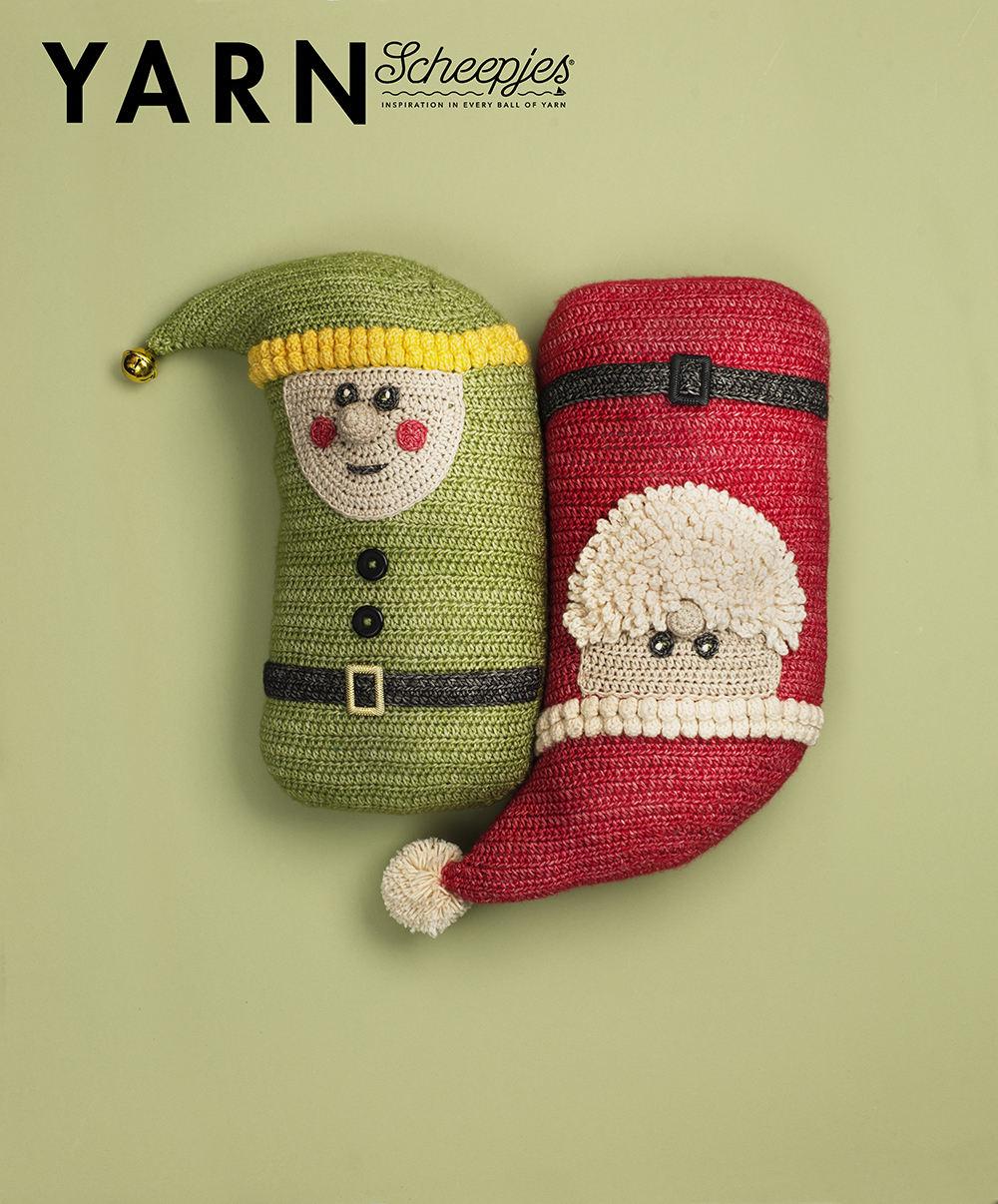 I think this pattern is perfect for a crocheter who has mastered the basic stitches. This project allows you to create several shapes and join them in a simple way. The basic pattern for both cuddles is the same in a different colour, except for one row. This one-row difference causes the hat to slant to the other direction. I like to keep things simple, ha!
Where can I get the pattern for the Christmas Cuddles?
The pattern is available in the Scheepjes YARN 6 bookazine 'FOLK'. The pattern is available as a hardcopy in Dutch and English.
You can get YARN 6 FOLK at your local Scheepjes stockist. If you have no local stockist nearby, try one of the following online retailers:
You will need Stone Washed XL (70% Cotton, 30% Acrylic; 50g/75m), an Aran weight yarn. The Ravelry listing tells you all the colour numbers. You can get Scheepjes Stone Washed XL at Scheepjes stockists, or the following online retailers:
Giveaway
Scheepjes is running a YARN 6 giveaway alongside our blog hop! By joining you might win a copy of YARN 6, and the yarn to make your favourite YARN 6 project! Isn't that great? All you have to do is read carefully. Each of the bloggers in the blog hop has placed a 'secret symbol' in their blog hop post such as a letter, number or symbol. If you put all these symbols in order, you'll get a secret sentence which is your entry to the giveaway!
To join in, comment on the Scheepjes Facebook giveaway post telling them what your favourite YARN 6 project is. Once the blog hop is finished, respond to your own comment with the full secret sentence and who knows, you might win! The giveaway will run until November 11th, and the winner will be drawn November 12th on the Scheepjes Facebook page. It's open to participants worldwide. Good luck!!
Tomorrow, Nerissa from Missneriss.com will show you her (fabulous!) YARN 6 design. Enjoy!