I've got a little (big) something I want to show you. A few months back, I won these beautiful grey skeins of Stylecraft super chunky in their contest. It came with a pattern, including a throw and 2 types of pillows. However, it was a knitting pattern. And we all know how I think about knitting right? 'Wonderful, but I'm afraid I have a buttload to learn if I want to make this blanket'.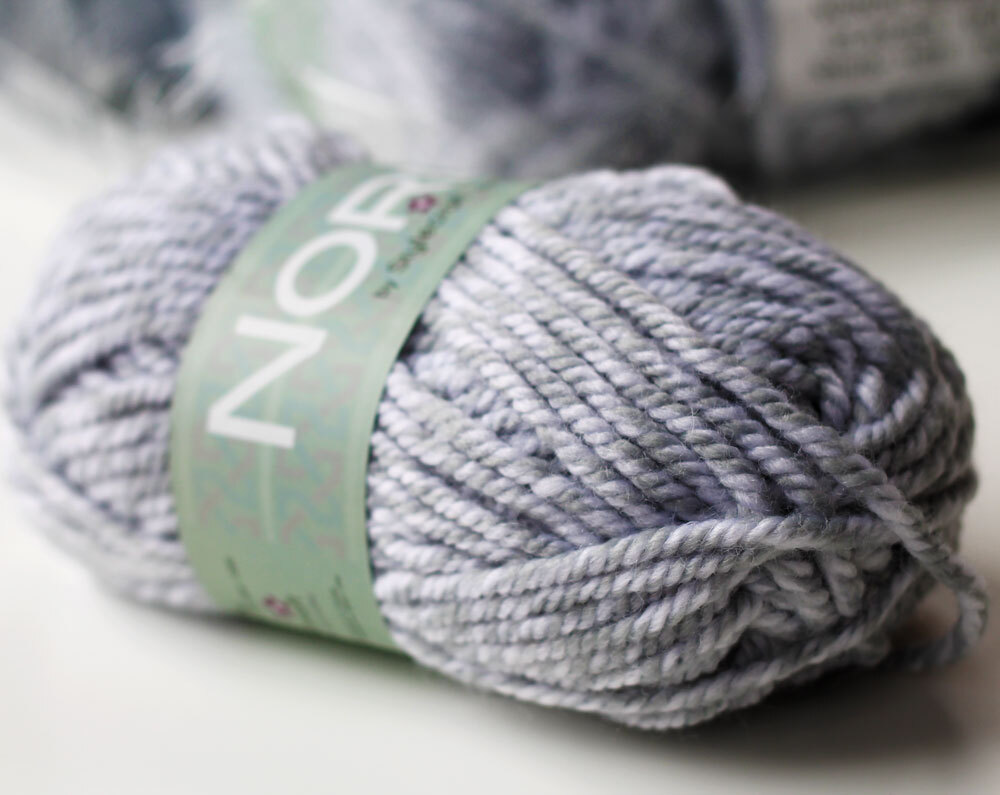 So off I went to my grandma, asked if she wanted to help me with the blanket. Mind you, I asked her to help. Check for a few rows to see if I got the pattern right, work back if I made a mistake, that kind of help. I left the skeins with her, because it was too much of a fuss to carry around. Mistake #1 was made. I came back after a week and suddenly the first part of the blanket was done. 'I had some time on my hands!'. I figured that at the end of the day I would take the project home with me. Ha, rookie mistake #2. The blanket never left the house. Ever.

After a while, I left it like that and every time I visited, the blanket had grown. Last week she told me she was done. And it's a beautiful warm blanket!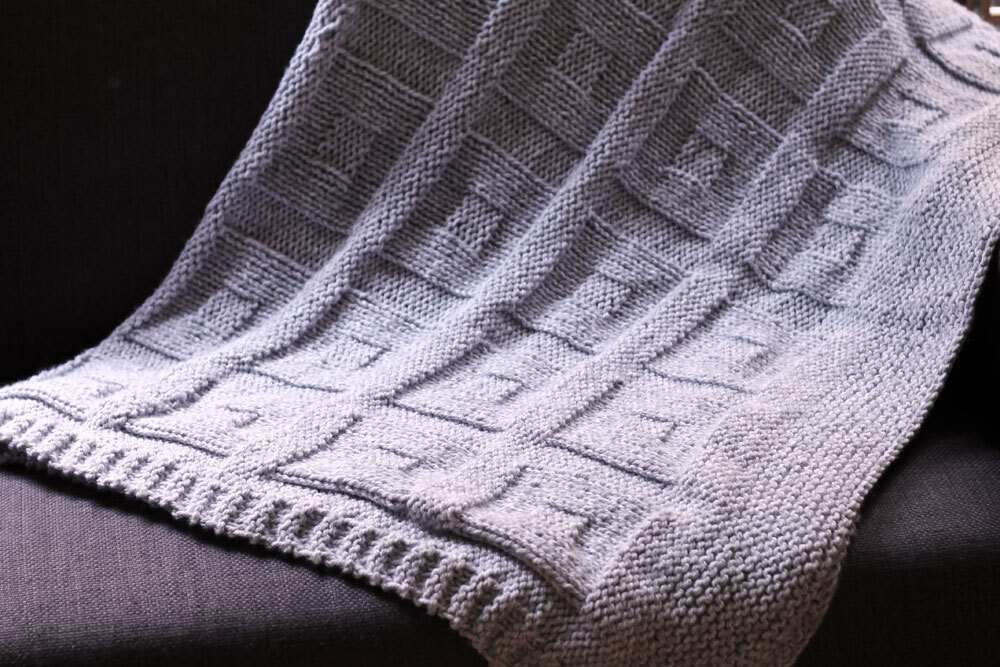 It's quite large, about 1.60 by 1.20m (guestimate, I haven't measured it exactly). It's also quite heavy, considering that there are 18 100g skeins incorporated. The two leftover balls became the front side of a pillow (the grey pillow in the pattern). That, however, has to be saved for another blogpost as the pillow hasn't been blocked properly.