Bye bye bobbles! We've seen big bobbles, small bobbles, nuzzled bobbles and even cross stitches bobbles appearing in the Hygge CAL groups! But it's time to move past the bobbles and get ready for the main focus of the shawl: cross-stitch. Week 2 will be the first week in which we'll be doing cross-stitch. The pattern for this week is a typical Scandinavian one which you see in all different shapes and sizes, but always has a recognisable 'touch' to it.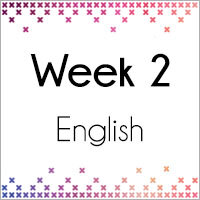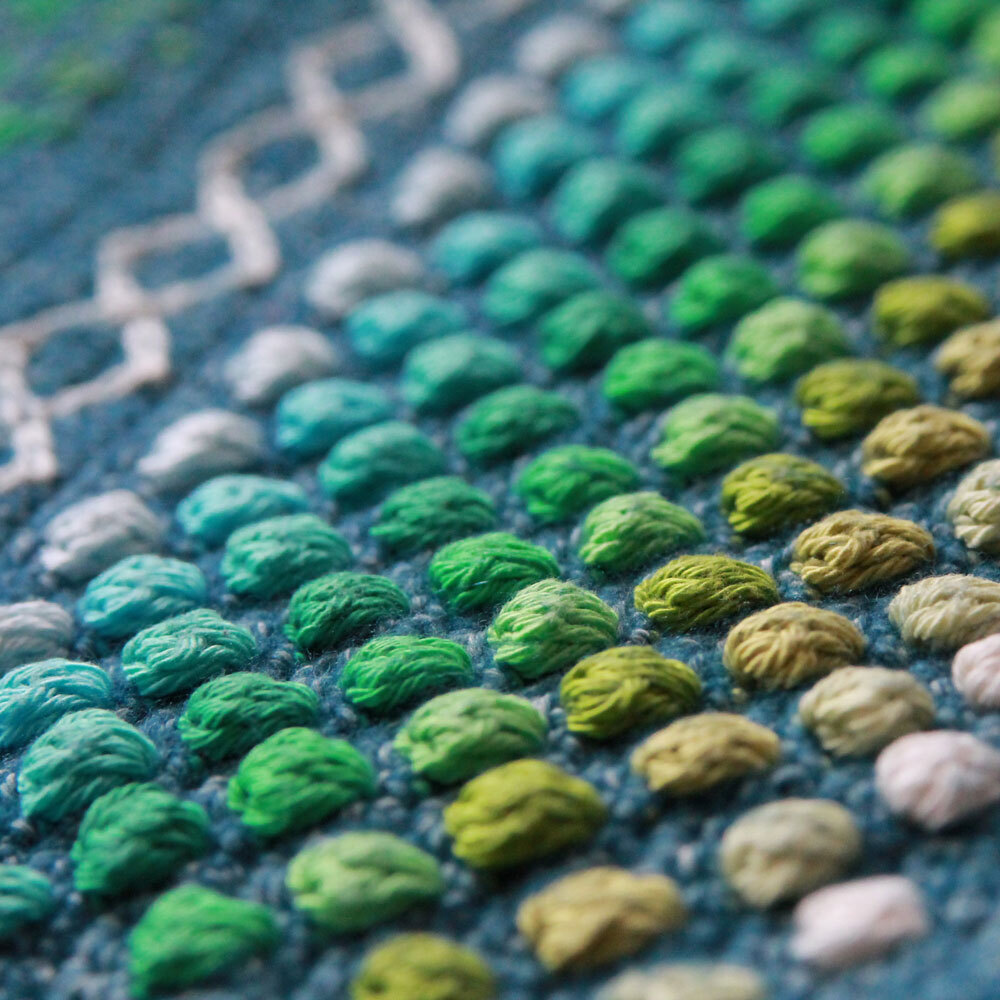 See that white section in the top left? It's crochet, not embroidery! This week you'll learn how to make it!
Tips
Tips are included in the pattern as well, but there's one thing I would like to point out in particular for this pattern. The pattern contains a lot of 'blank space', stitches that are not embroidered. Thus, it might seem that your pattern isn't contrasting enough with the background colour. Yes, it's a relatively subtle pattern and some of the other patterns in the shawl will have much more contrast. BUT, the key is moderation and not every pattern can be 'throwing' its colours at you! It might look subtle up close, but take a step back and view the pattern from a distance. I tell you, it makes a big difference!
Another tip that has been mentioned before, will be mentioned again but can't be stressed enough is to keep counting. The embroidery diagrams in the pattern have handy guidelines to divide up sections of stitches. Check one or two sections before moving on to the next, because you'll be peeved if you find out you've made a mistake in the first couple of stitches causing your pattern to shift. Measure twice, cut once and all that.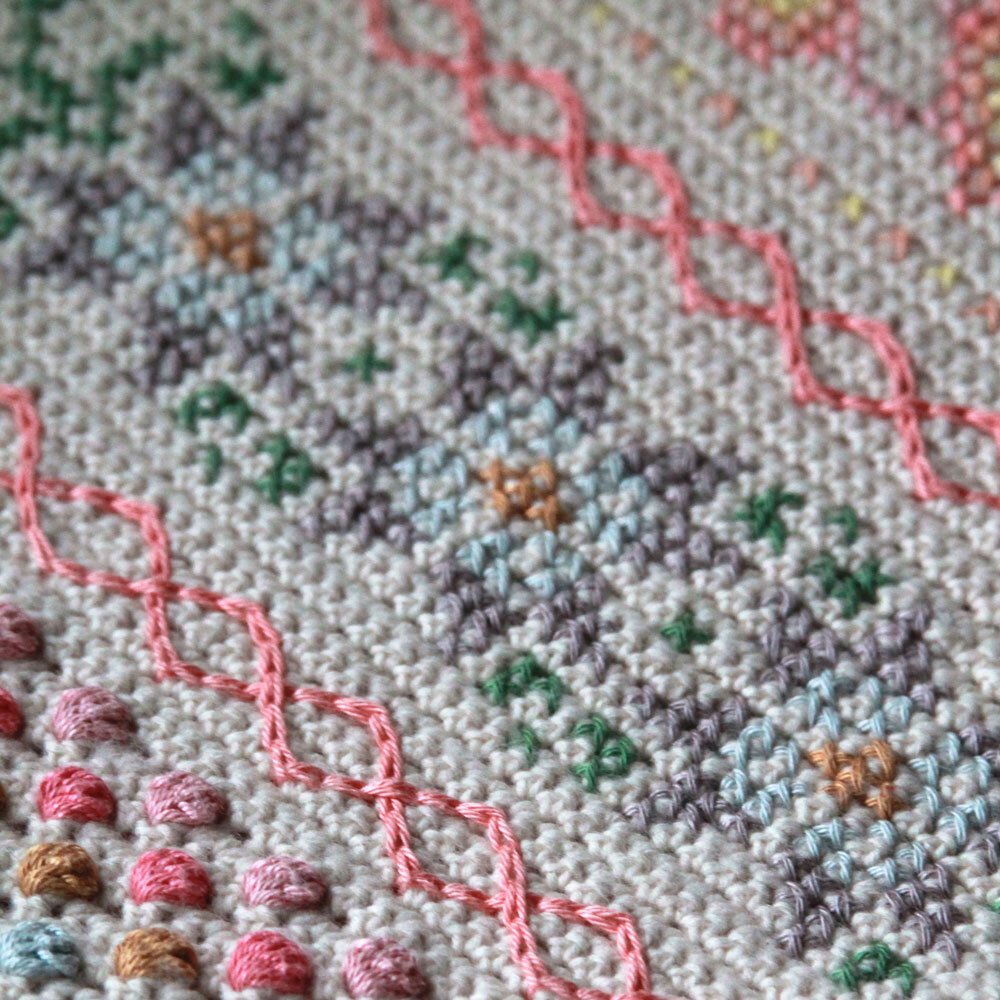 Details

The kits are for sale through various Scheepjes retailers, such as Wool Warehouse (UK based, worldwide). The pattern will be released from February 15th 2017 in 14 weekly instalments in the Facebook groups, and on Scheepjes.com. To help you understand the patterns, the fabulous Esther from It's all in a Nutshell has made videos for the techniques used in this CAL. You can find her video's on her Youtube channel, It's all in a Nutshell Crochet.