Good afternoon all! Today is the release of the pattern for week 5. The format for this week is a bit different compared to the previous weeks. We will not do any embroidery, rather we'll crochet quite a big chunk of the backpiece (you can see a few embroidery sneak peeks on the PDF's front!). You might be wondering why. If you look at the photo's of the finished shawl, you can see that the backpiece is rather big and a bit more complex compared to the geometric/modular motifs in week 2-4. To make sure that you've got the backpiece centered, it's easiest to have the complete 'canvas' for the backpiece finished. Hence, only crochet this week.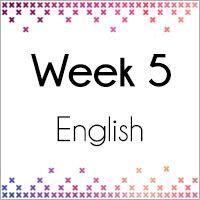 Don't immediately think that this will be a 'boring' week though! I've found the crocheting of the rows quite calming and even meditative. It's also a fine opportunity to catch up on some overdue embroidery on Netflix. In fact, this could be a great chance to reflect a bit on your Hygge journey thus far! How are you experiencing the CAL? Are you finding joy in making your parts? Are there weeks that get you frustrated and how do you deal with them? Are you feeling 'hygge' while you work on the project? So many considerations and we've got plenty of time this week to think them over a bit. Or don't, it's really up to you.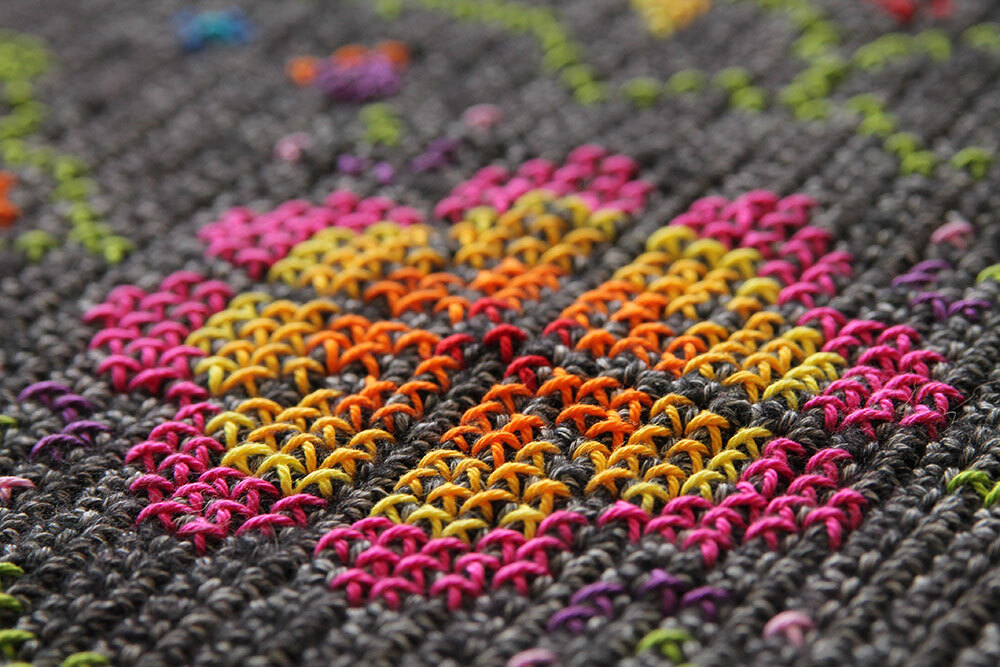 This is going to be the center of the backpiece. Quite an eye catcher, isn't it?

Back to the overdue Netflix, on the a4-sheet included in the kits were some suggestions for 'Hygge' shows! In case you missed it:
Gilmore Girls (7 seasons and a new 4-episode season!)
Outlander (Scottish Highlands and kilts… That's all I'm going to say)
Call the Midwife (Who doesn't love the coziness of London in the 50'ies? I certainly do!)
Just a few suggestions for when you find yourself in need of a bit more viewing material.
Enjoy this week, we'll get back to embroidery soon enough!
Kit details

The kits are for sale through various Scheepjes retailers, such as Wool Warehouse. The pattern will be released from February 15th 2017 in 14 weekly instalments in the Facebook groups, and on Scheepjes.com. To help you understand the patterns, the fabulous Esther from It's all in a Nutshell has made video's for the techniques used in this CAL. You can find her video's on her Youtube channel, It's all in a Nutshell Crochet.