We've passed the halfway point! Today we're going to embroidery the second part of the back piece. Did you enjoy the first part? I've seen so many beautiful creations, both following my design or implementing my own design! Some of you couldn't wait to embroider the second part of the center flower too. I can't blame you, it's a nice eye-catcher and once you're in the embroider flow it's hard to stop.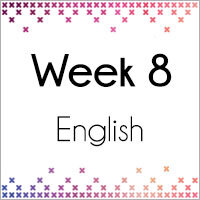 Tips
I've seen multiple questions asking whether the second part is a mirror of the first part. It isn't. It's similar, but there are differences. So have a good look at the pattern. Another thing that I want to mention is the space at the end of the motifs. The week 7 motif had 3 blank rows, while the week 8 motif will have 2 blank rows. This is because I liked the space between the top-most blue flower and the leaves better when it was one row higher, thus leaving one less blank row. Just wanted to say it before any questions would pop up! Other than that, just enjoy the embroidery and keep counting!!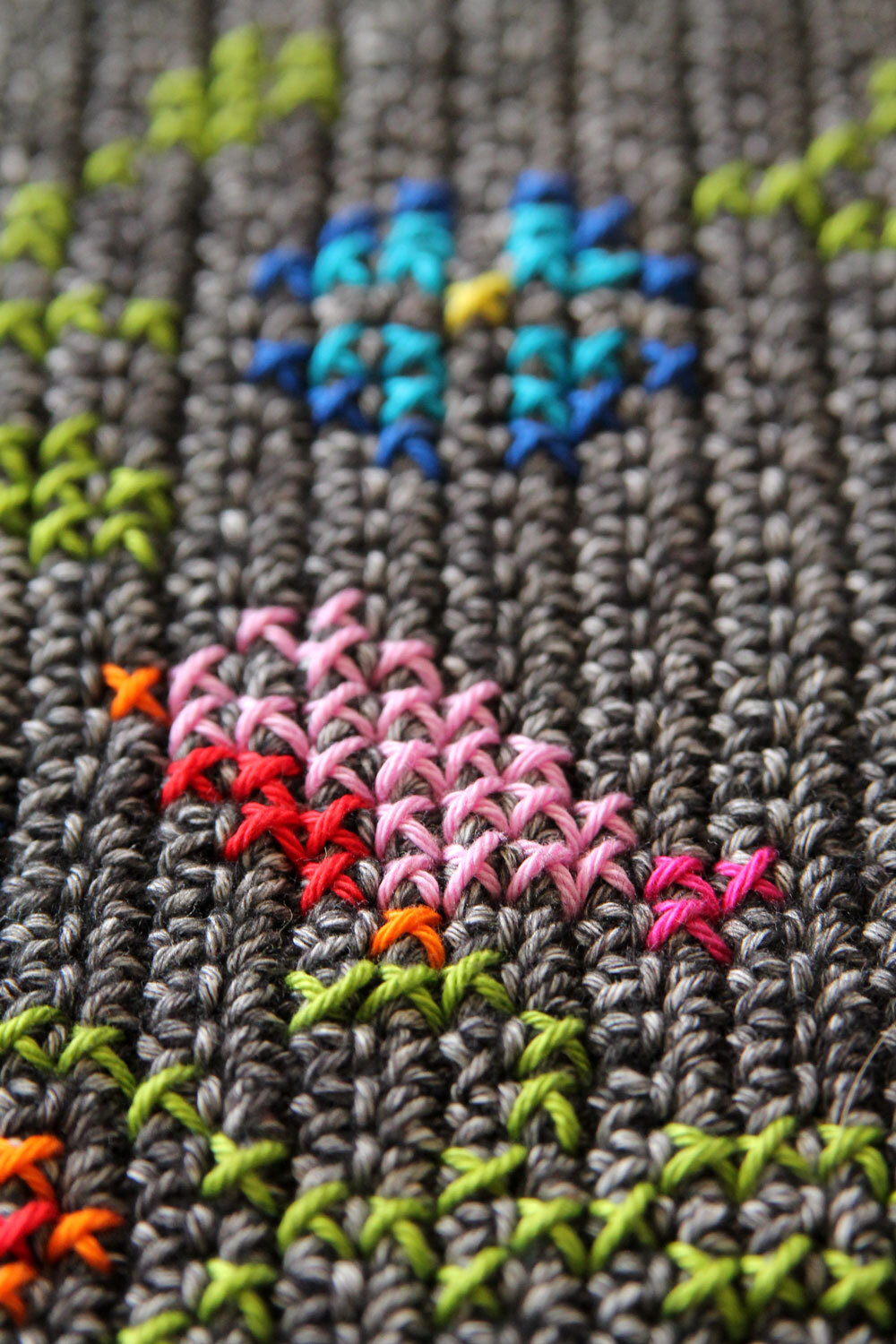 Details

The kits are for sale through various Scheepjes retailers, such as Wool Warehouse. The pattern will be released from February 15th 2017 in 14 weekly installments in the Facebook groups, and on Scheepjes.com. To help you understand the patterns, the fabulous Esther from It's all in a Nutshell has made videos for the techniques used in this CAL. You can find her video's on her Youtube channel, It's all in a Nutshell Crochet.