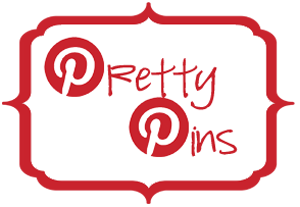 Hi everyone! how are you doing! It's time for another edition of the pretty pins! It was not hard to come up with a new topic for this one. I've been looking for a cute pincushion like forever, but every time I find one, 10 seconds later I spot a much cuter one... (story of our lives, right crafters?). But on the bright side, I do have quite a few pincushion pins!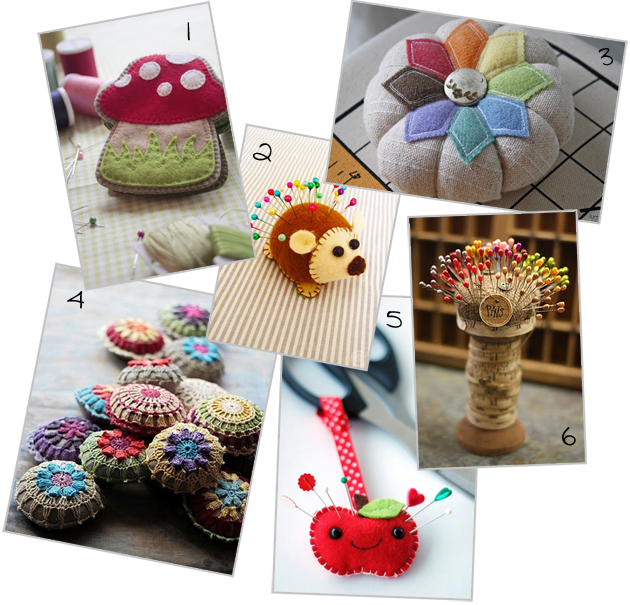 1. Toadstool needle book 2. Hedgehog pincushion 3. Pinwheel 4. Itty bitty pretty pinwheel committee (sadly, no pattern available but we can figure this one out, right!?) 5. Tiny apple pincushion 6. Spool pincushion
Lovely bunch isn't it? I had #4 around for forever, but never actually looked at the source. However, I found it once while searching on Pinterest at someone else's boards, and that one stated that they were lavender sachets. Well, I think they would make fabulous pincushions! I am certainly gonna give it a try someday. Ooh and #5 is really too cute! would be a lovely gift for a starter sewer or just for friends! The same goes of course for #1 and #2. At the moment I have something like #3, however, I crocheted it and it's more like a flower. It's starting to get all dusty and nasty so that's why it's time for a new one. Which reminds me, I still got a pattern and fabric for a patchwork pincushion I once bought at a fair... Maybe I should consider making that one first... Too many choices!!
On the crochet side, I'm still busy finishing the WIPs from last post. After the tip from Cassandra I started a rainbow edge around the hexagon blanket, which turns out to be a lot of work! I thought that would be fixed in a jiffy but nooooo, I've been working on 1 row for about 1.5 hours! Didn't anticipate that one but I don't really mind, it's sort of therapeutical. The blanket with the solid squares is now ready to have its loose ends tucked in, so that's on the to-do list as well!