I got myself some new yarn to play with! It's probably no secret that I have a major yarn crush on Scheepjes Stone Washed. I've used it for multiple designs such as the Star stitch blanket and Anchor pillow.
For a few months now, Stone Washed has gotten a sister yarn: River Washed. It's a beautiful, complimentary yarn that fits the current range perfectly! Read on for more info.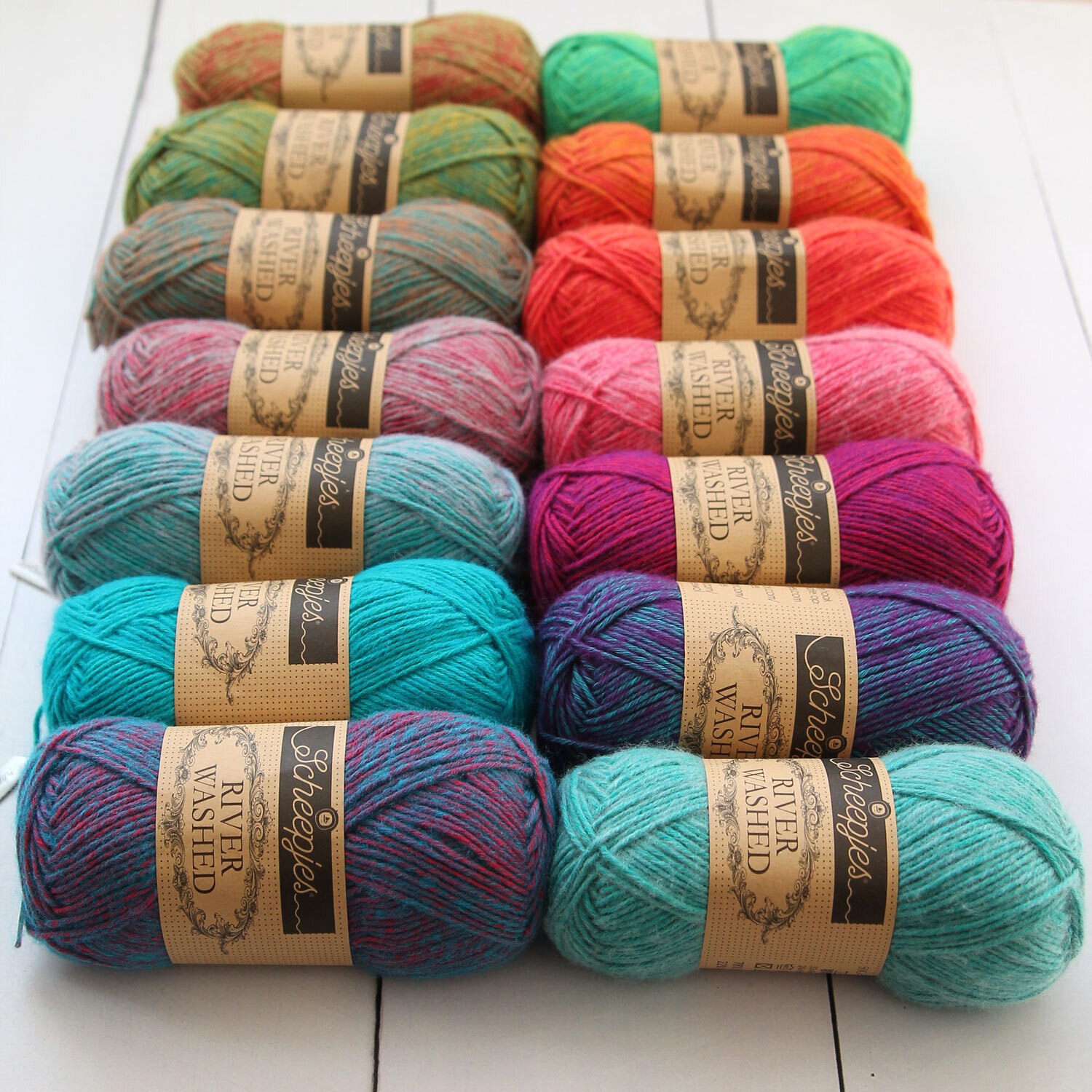 As you can see, Scheepjes River Washed looks a lot like Stone Washed. It's a cotton/acrylic blend and is worked up on the same hook size (3-3.5mm) and there's also an XL version of the yarn. However, where Stone Washed has a white core and a coloured 'halo', River Washed has both a coloured core and coloured halo. This means that it looks much more two-toned, but also blends very well with other River Washed colours. You can really see the difference between the coloured core and halo around the core in the pic below. I'm a big fan of this colour (which is 949 Yarra).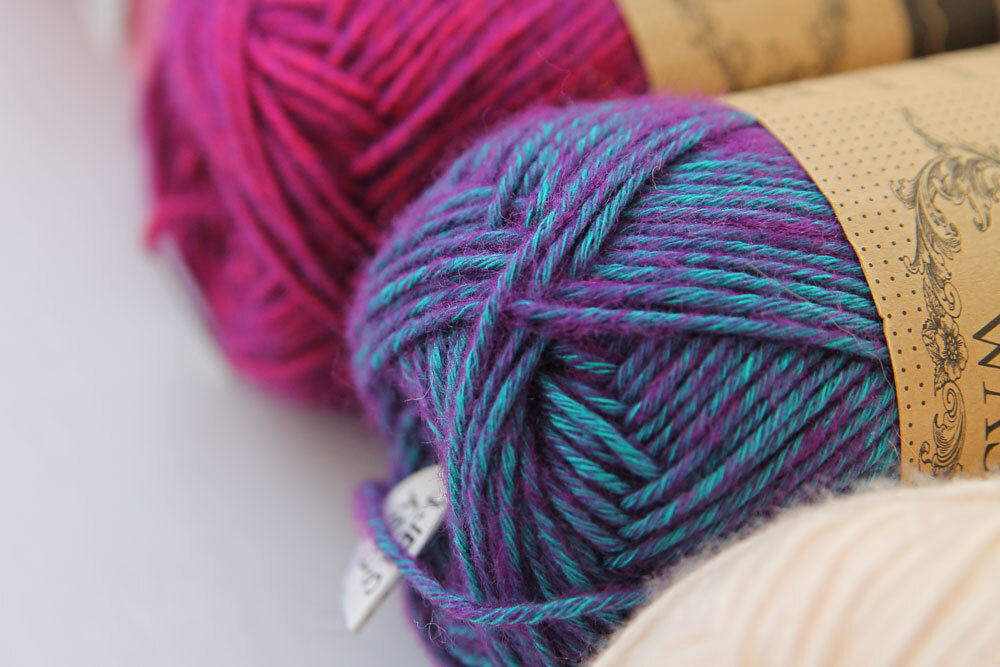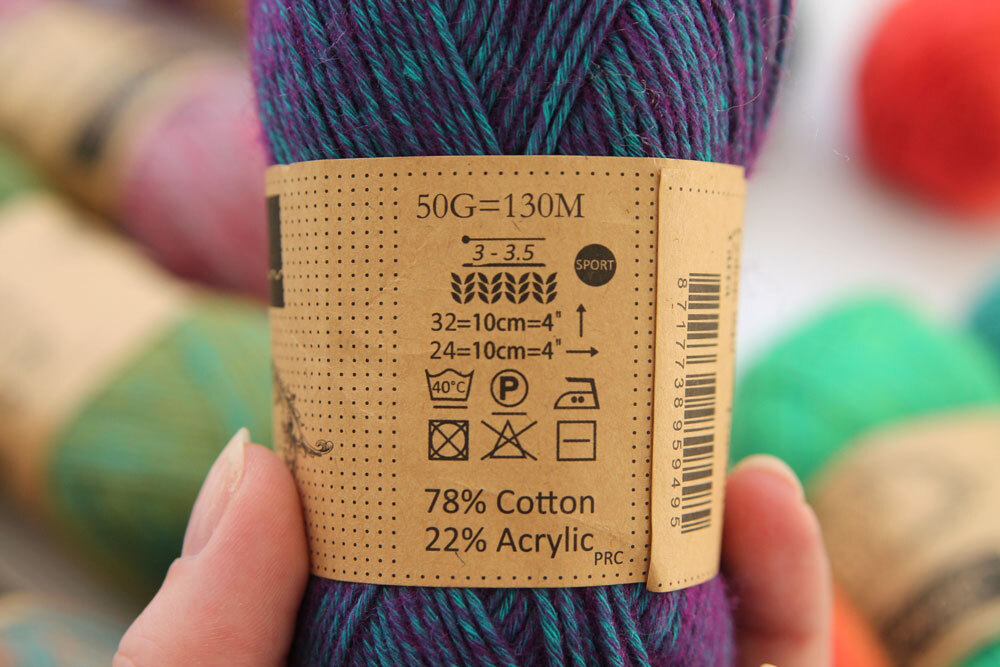 I was messing around with the yarn and I tried to come up with different colour combinations. Although there are only 14 shades at the moment, you can definitely make up distinct colourways. Which one is your favourite? I'm very heavily biased towards the middle one… Mostly because of the very vibrant blue, purple and pink in there! If you prefer a more muted palette, the right side might be right for you. And there are also a few colours which look almost uni-colour, such as the blue upfront in the middle (952 Rhine) or the pink, 3rd from the back (943 Mekong). So there's something in there for anybody.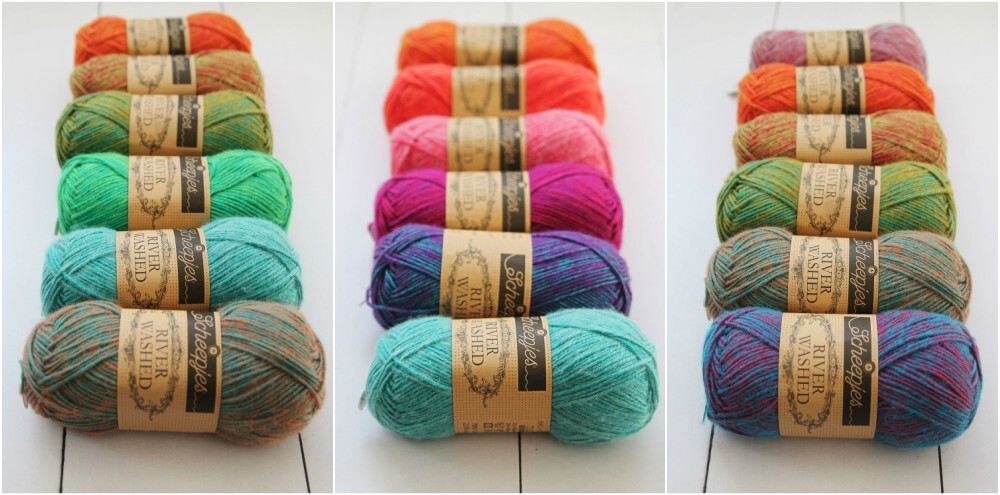 I'm making plans to turn the middle palette into a hexagon blanket. With winter in mind, it is going to be a snowflake design. I'm not yet convinced whether it will place the colours at random or keep some sort of system in there. I do know I'm going to combine it with the Pink Quartzite Stone Washed, a white with a very faint hint of pink. It fits the colour scheme well!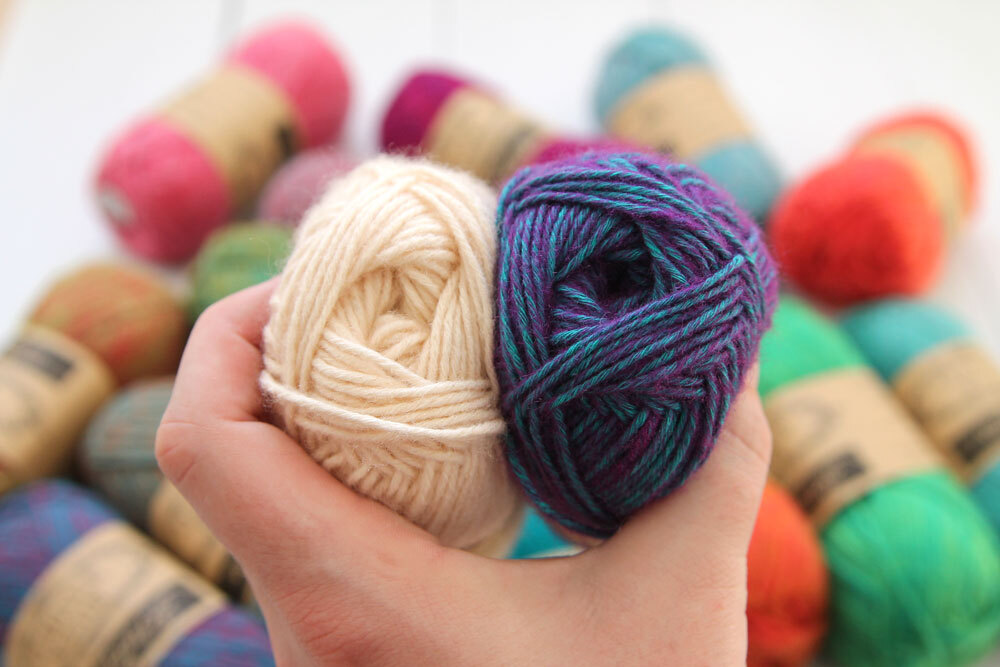 Ok, I'm off to make some more motifs. Soon I'll show you my progress!