Dare I say it: Christmas is coming! The time of dark, candlelit nights, the smell of baked apple and cinnamon, board games and a glass of your favourite drink. You put up holiday decorations in the house and are already thinking of the special baubles you can unwrap once your Christmas tree is set up. A magical time of the year.
When I was looking through my Christmas crochet patterns, my Rainbow Holly Garland popped up. It seems like ages ago, and I remember making this garland in a near-empty room with only a desk and a cupboard. Later on, that room would become my craft room. But we just moved houses, and while nothing was properly unpacked (or unpacked, period), I had a deadline to make. Crochet already took priority back then!
I've evolved over the years though, both as a homemaker and designer. When I looked through the pattern itself, I found that it didn't reflect my current pattern writing style anymore. 'Well, that's a task for the weekend', I thought. And so I went and crocheted myself a new Christmas Garland. With updated instructions, my updated pattern style, new crochet diagrams and a new sample in a different yarn: Scheepjes Stone Washed!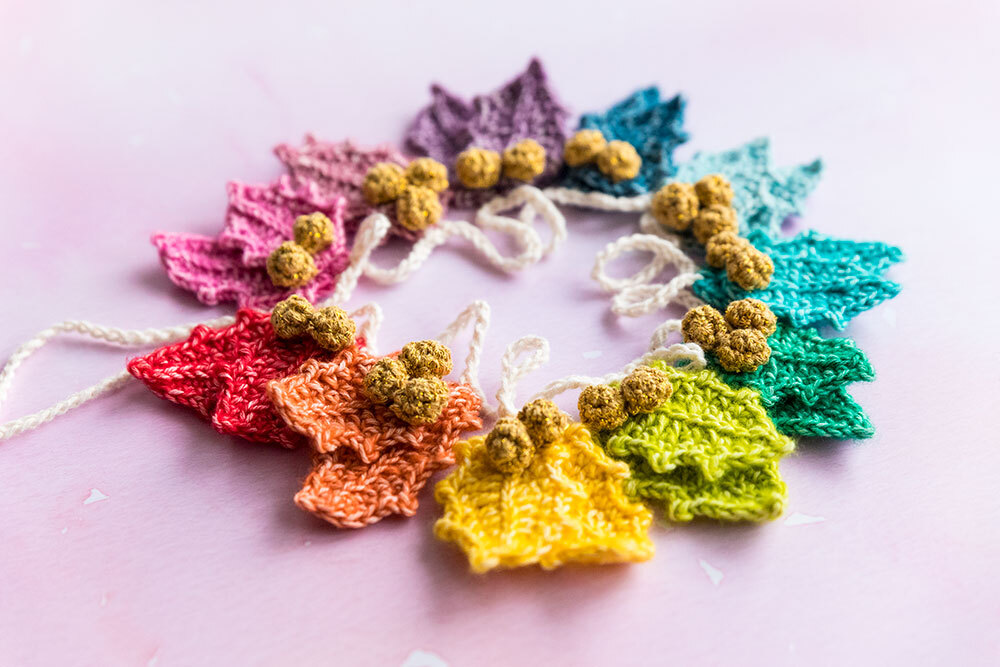 Christmas Garland in Stone Washed
The Christmas Garland in Scheepjes Stone Washed is slightly bigger than the original Catona garland, resulting in a total length of around 1 meter. I've used Scheepjes Twinkle to crochet golden sparkle berries, just because I could and sparkles are for Christmas.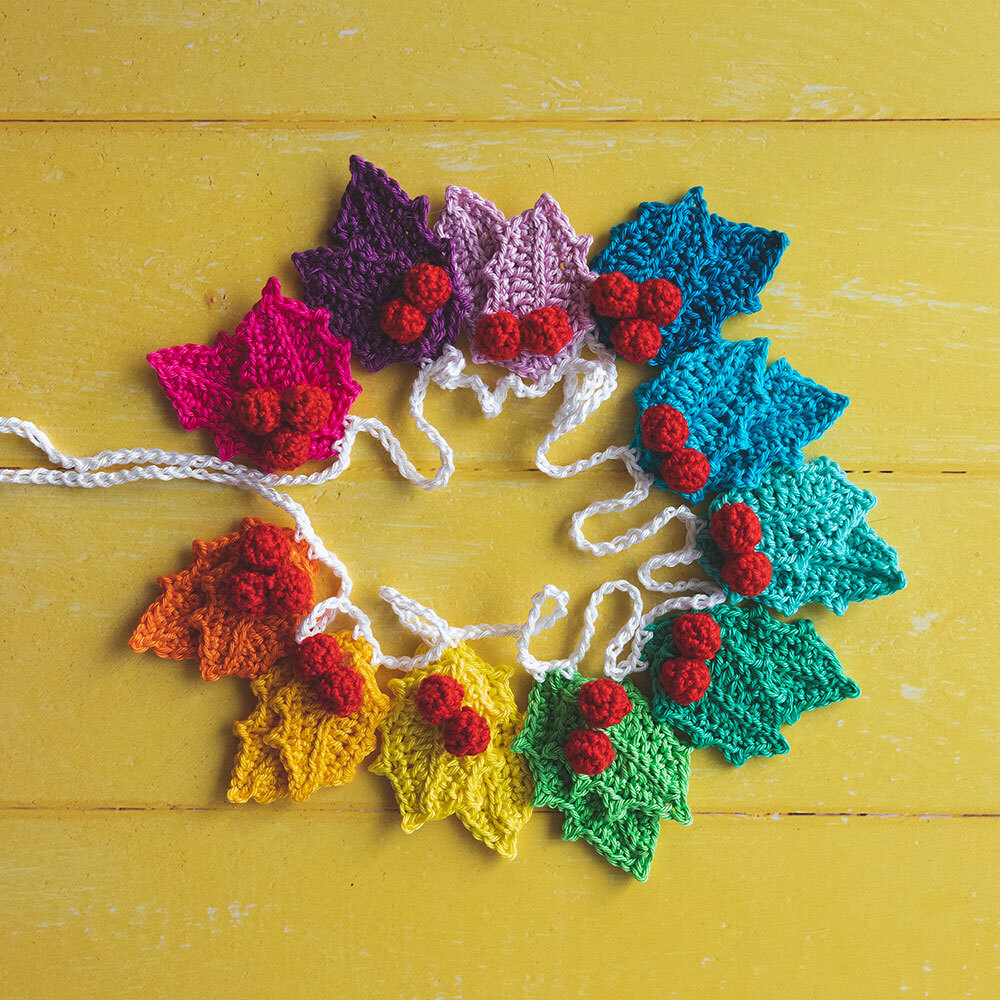 While the Catona Christmas Garland is a rush of colour, the Scheepjes Stone Washed version is slightly more rustic. There's something to say for both versions! I've included instructions for the new version in the pattern as well, so you don't have to choose upfront.
Caroline from Caro's Atelier was so kind as to provide pre-made yarn kits for the Holly Garland. You can grab them here!
If you've already purchased the pattern before the update, You can find the updated pattern in your Haak Maar Raak account. I've also updated the patterns on Ravelry and Etsy, so you'll be able to find them in their respective libraries there too.
Catona Colour Pack
Are you wanting to make this garland and you're splurging for Christmas? Then you might consider having a look at the Catona Colour Pack. This pack contains all 109 colours of Scheepjes Catona in 10g balls, which are coincidentally exactly the balls that you need for the Holly Garland. You can find the colour pack at Scheepjes retailers such as Black Sheep Wools and Caro's Atelier.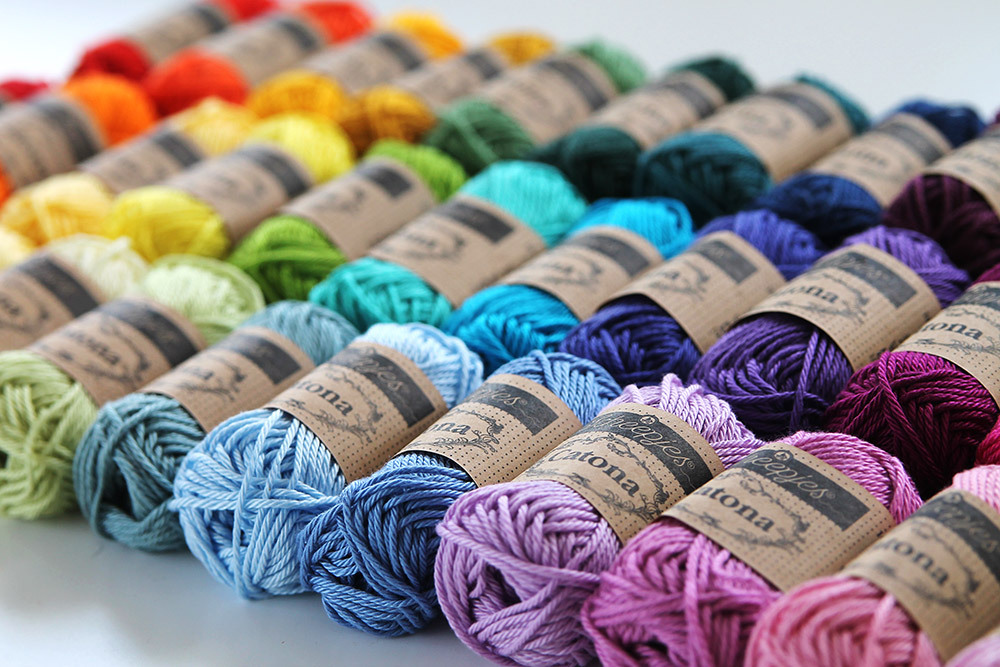 Here's to a happy, colourful holiday this year! Hopefully with a Rainbow Holly Garland to brighten up your home.