You know those moments, when you start something. You know for sure how it's going to look like when it's done? Until you start to puzzle. Then suddenly nothing seems to work out anymore.
Well, that's what happened to me and my wing-it-as-you-go project. I had a clear picture in my mind. A hexagon pillow. Not in the shape of a hexagon, but with hexagon motives. I was thinking it would all fit together. Until I laid down all the pieces. There was no way I was going to get this project to meet my expectations of this pillow. Shoot.

So now I'm sitting here with all these motives, thinking about what I should make of it. A table runner? Meh, I barely use these things. A potholder? Well, they would turn out pretty big and probably get dirty very, very soon, being white and all. A placemat? I have no use for them, we don't even have a dining table!
So I retreated to my safe zone. Blankets! It's going to be a baby blanket. Or a bigger blanket, just how I like it. And I will name it: "Happy accident". Although that might be reconsidered in the case of a baby blanket.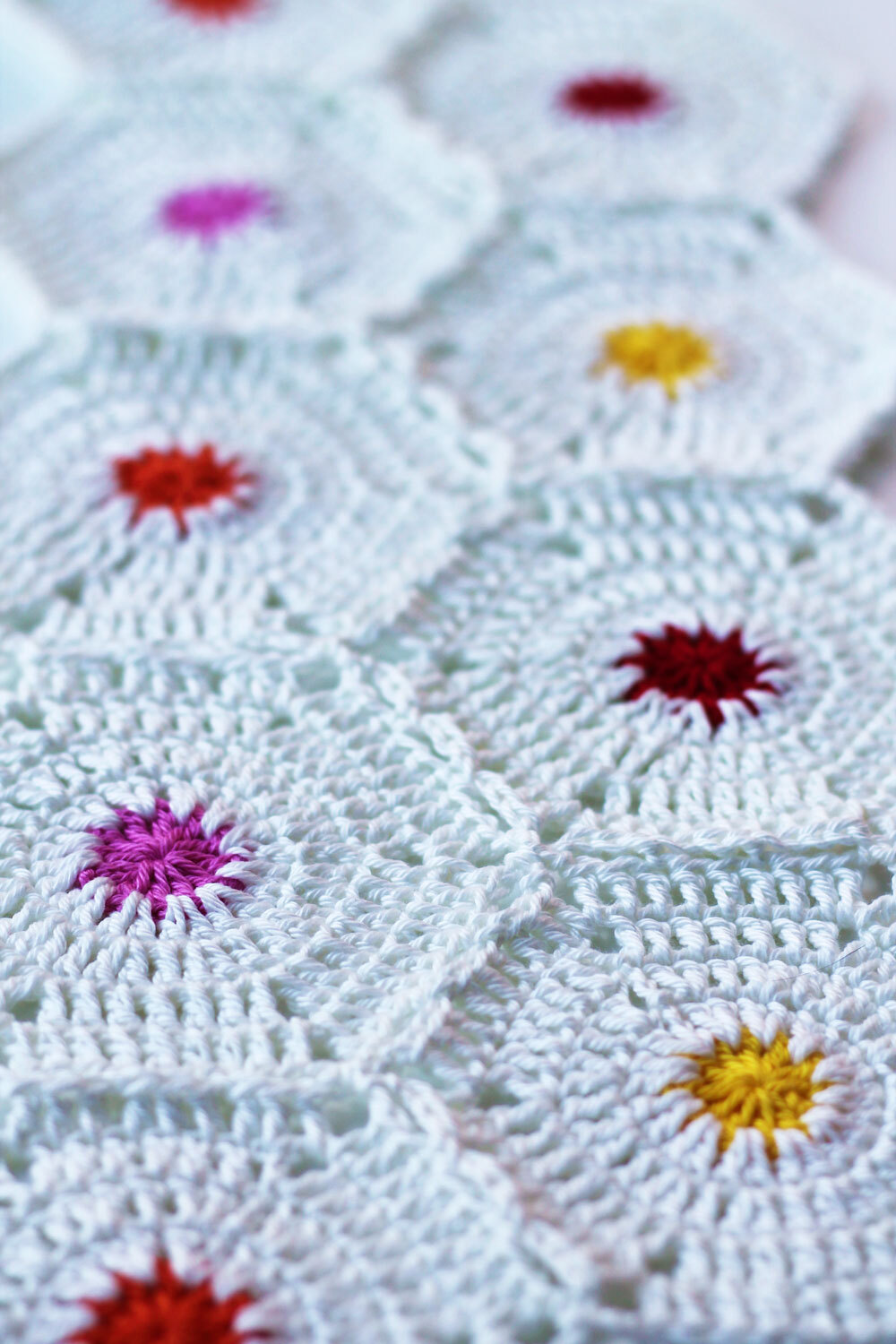 And for the pillow? Well, I started a new stack. This time it will be squares. Safe and fast, and this can become a pillow for sure!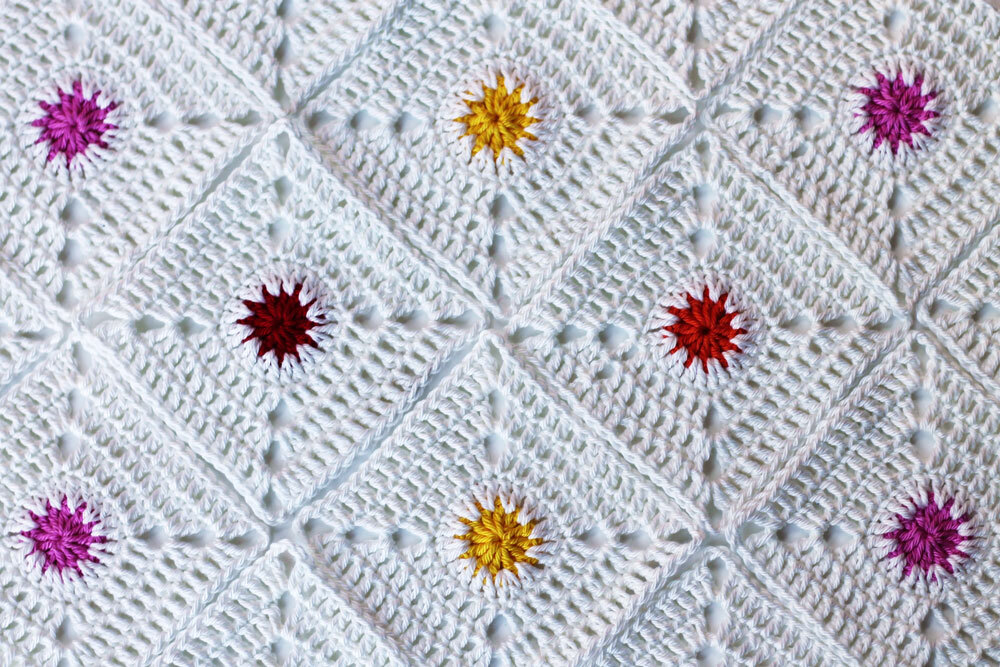 One more thing, while I was making these squares it got me thinking about the backside. The hexagon-plan did not include a backside (yep, didn't think it through at all) but rather just some fabric backing. For the squares I'm planning on making the same sort of colour spots but in different colours. So depending on the colours used in your room you just turn the pillow around. Neat huh?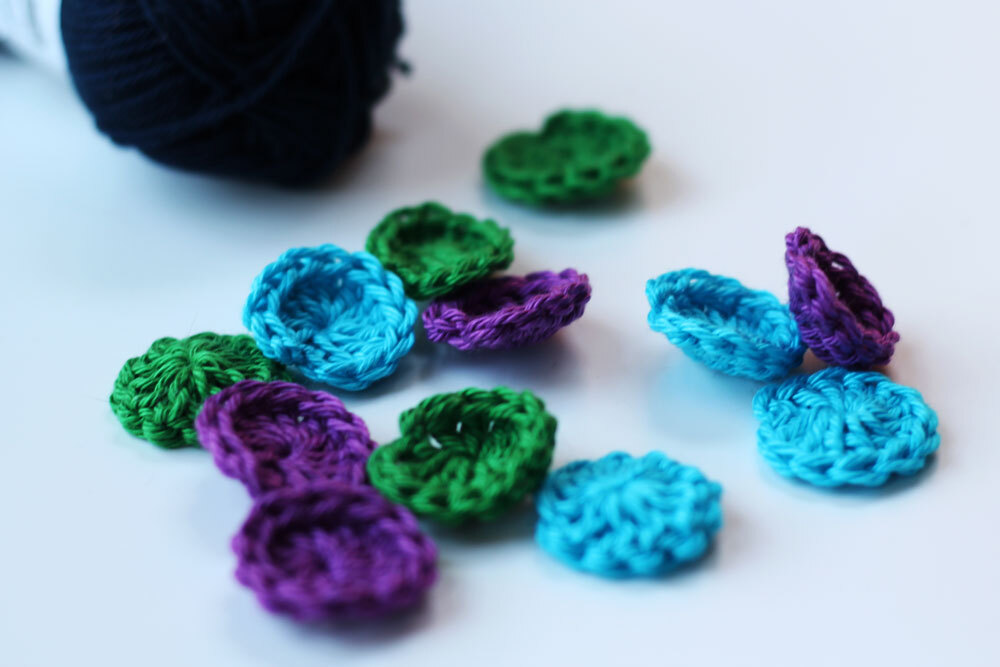 ps. Sorry for the off-white balance, but I didn't have time to reshoot the pictures. I promise I'm going to work on that still unknown aspect of my DSLR!