Last year I decided to destash. I mean, nearly a closet full of yarn and never the right colour must be just, me, right? So I'm challenging myself to empty at least one shelve of its contents, without purchasing new yarn.
Blessings and curses
Working with rainbows is both a blessing and a curse, in that regard. I have the luxury of working with lots of colours. At the same time, I need to have all the colours. In my home, to feel and nuzzle. See the issue here? Especially with ranges that have so many colours like Colour Crafter, Metropolis, Catona, or the bigger yarn cakes such as Whirls or Chunky Monkey. On the Whirl front i"m doing fine mostly, limiting myself to a couple of my fave rainbow colourways. But others... Oh my. It's out of control.
So in the spirit of destashing and minimising the colour use a bit more (something that I tried last year with the Bobble Track Play Blanket, and which worked out quite well) I decided to create a new pattern using colours I had on my shelve.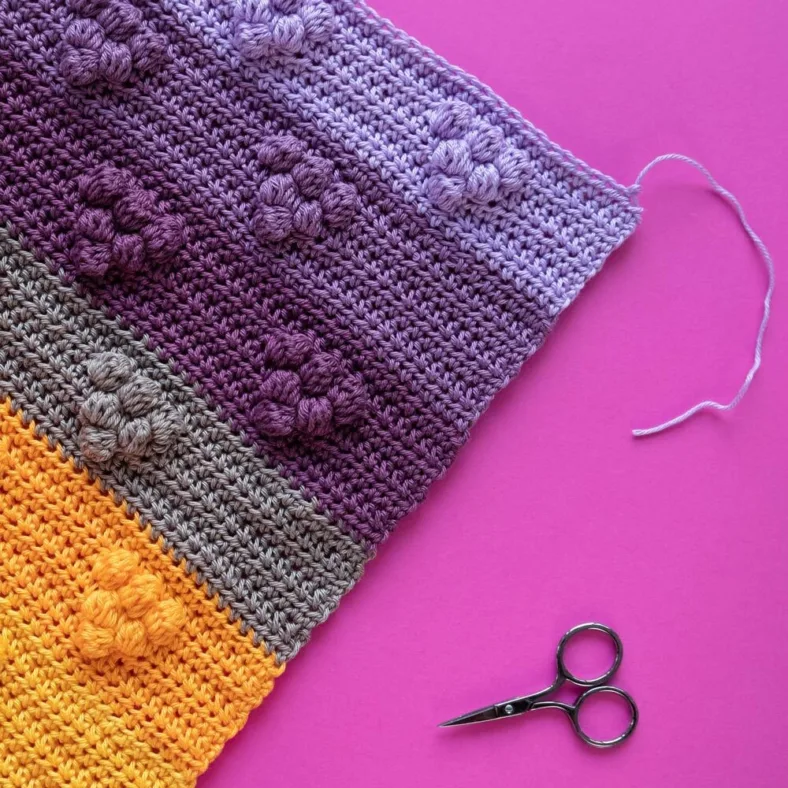 Catona
The shelve of choice was Catona. Or rather, shelves. And boxes. There are too many balls to put up in my cabinet so some are lounging in boxes around the house. I've picked a colour combination that I had a crush on for a while now. There's even a little bit of brown/grey in there - one of the colours that I don't use that often. I enjoy merging these colours with the more colourful shades, it can be a challenge.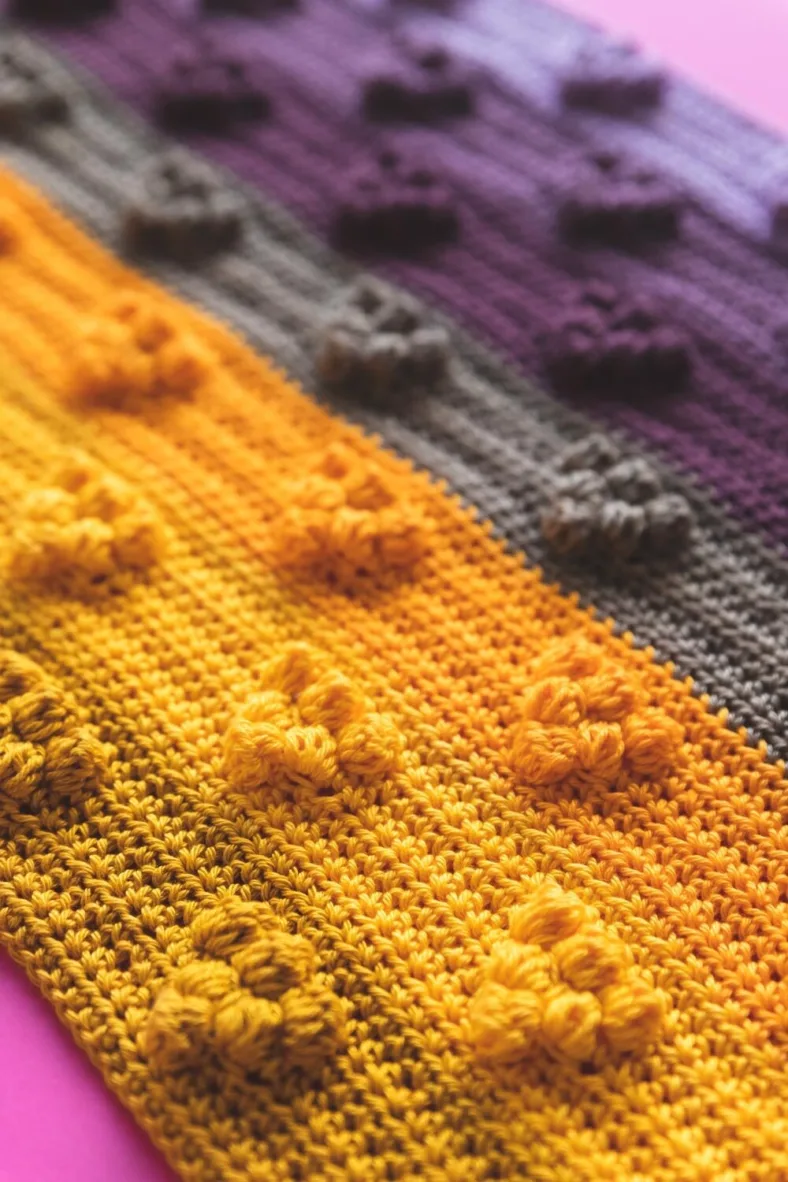 The bobbles

So I've been working on a Catona project, with minimal(ish) colours. This particular pattern has been living in my head for a while now. A little cluster of bobbles, resembling grapes. Without the organic nature of grapes, because I prefer the clusters to be spaced evenly apart. So it's a little bit of nature, a little bit of order. I like it better this way!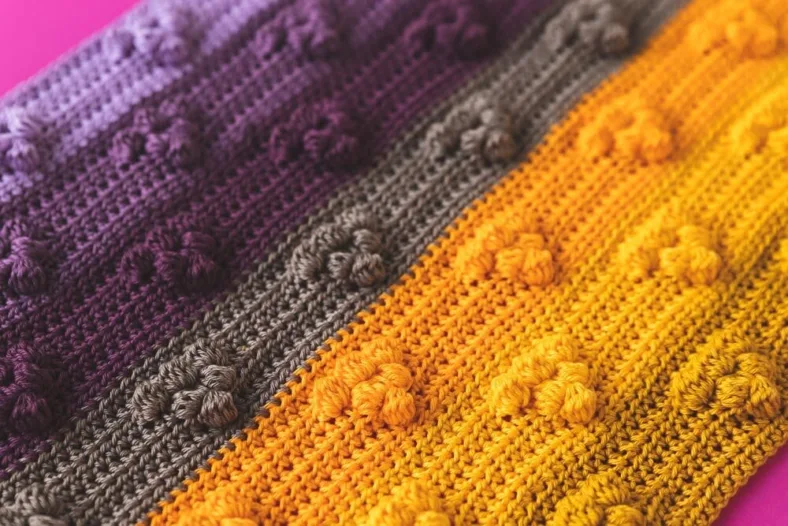 It's a versatile pattern, which can be used for a multitude of projects. What this one's going to be? You'll find out next time!

PS. On the topic of not buying any new yarn: Out of all the balls I had lying around, I did not have enough for the last few stitches of the very first colour. Literally, not a sliver of the same colour around. So off to the store I went for 2.25 metres of Catona Saffron. Yeah, I failed happily there.