Welcome back! I hope the holidays of 2019 have been kind to you, and that 2020 has many great things in store for you! My holidays were calm, and I've had plenty of time to sit and more or less plan the coming year for Haak Maar Raak. I can't wait to show you some of the projects I've been working on, so I hope you'll come back to visit throughout the year! Scheepjes had a lot of surprises in store for us the past weeks! They've released new yarns such as Bamboo Soft, Scheepjes Whirl Fine Art and Furry Tales. The latter is going to be something you'll be seeing more of the coming weeks: I've got a project in mind for this faux-fur yarn!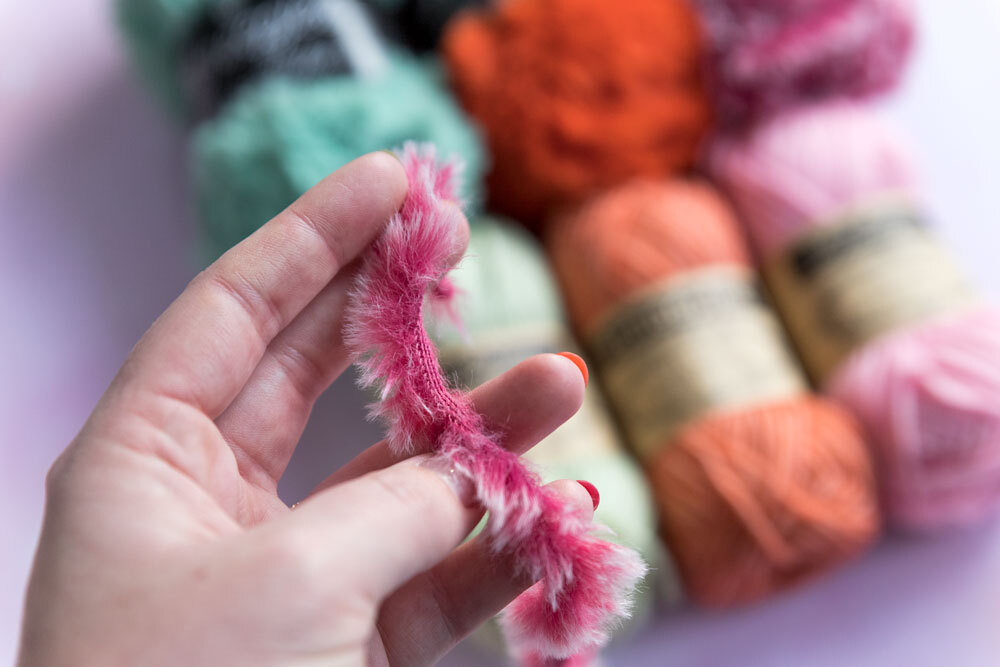 Furry Tales

Faux-Fur is trending right now. And why shouldn't it? It's a warm winter yarn, very soft, animal-friendly, and has potential for exciting projects! Furry Tales is a so-called Eyelash yarn. Eyelash yarns are made of individual strands or fibers connected by a sturdier strand at the base, thereby trapping fibers. This creates a yarn that looks like fur (hence: faux-fur). Furry Tales is a 100% polyester yarn, which means that no animals are hurt during the production of this yarn.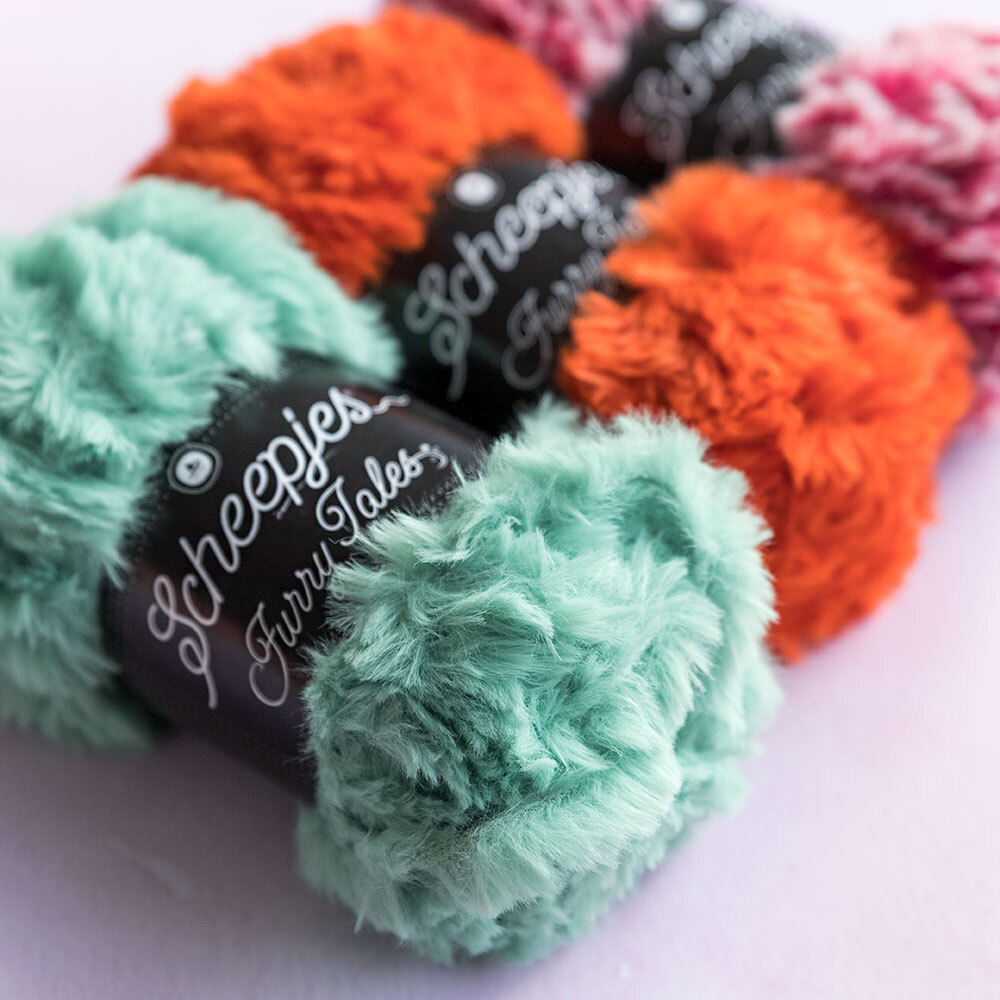 Yarn colours

I've selected three colours of Furry Tales to work with. From left to right I've picked 983 Tinkerbell, 987 Sly Fox and 974 Red Riding Hood. Red Riding Hood has a frosted look ('snow-dusted'), while the other two yarns are solid. I'm curious to see how different these colours look once finished! As you might have noticed, the yarns are named after fairy tale characters. A nice tie-in with the name 'Furry Tales'!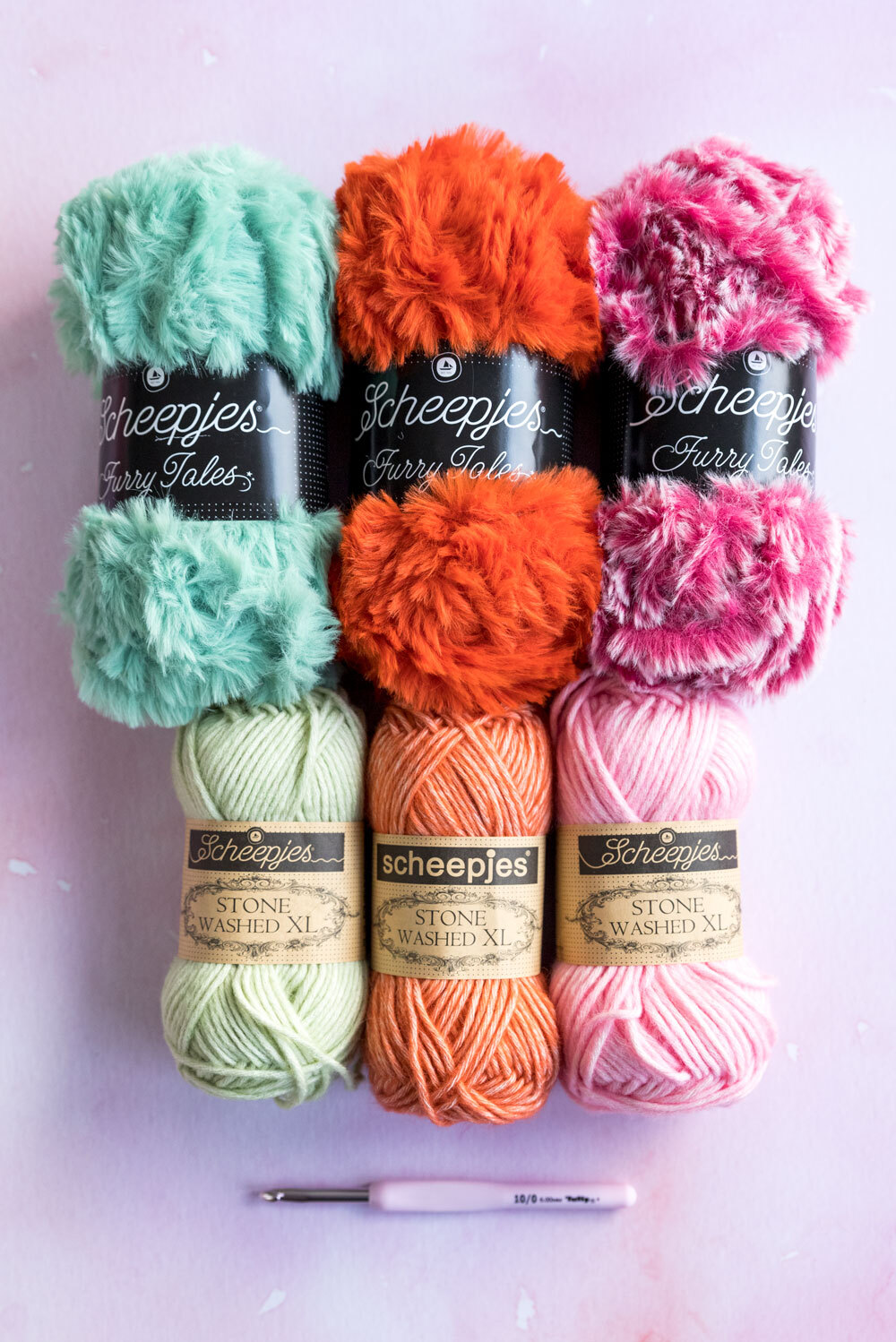 Curious to see what I'm making? Well, I won't show you just yet, but what I will tell you is that I'm combining this yarn with Scheepjes Stone Washed XL! I've picked corresponding shades to the Furry Tales… Now on to crocheting!