Last week I showed you Furry Tales, the new faux-fur yarn from Scheepjes that I've received! After that, I couldn't wait to get started on my idea for this yarn. The first time I'm working with a yarn like this, and it feels so soft on the ball that I'm excited to see how my end result will feel (and look, of course)!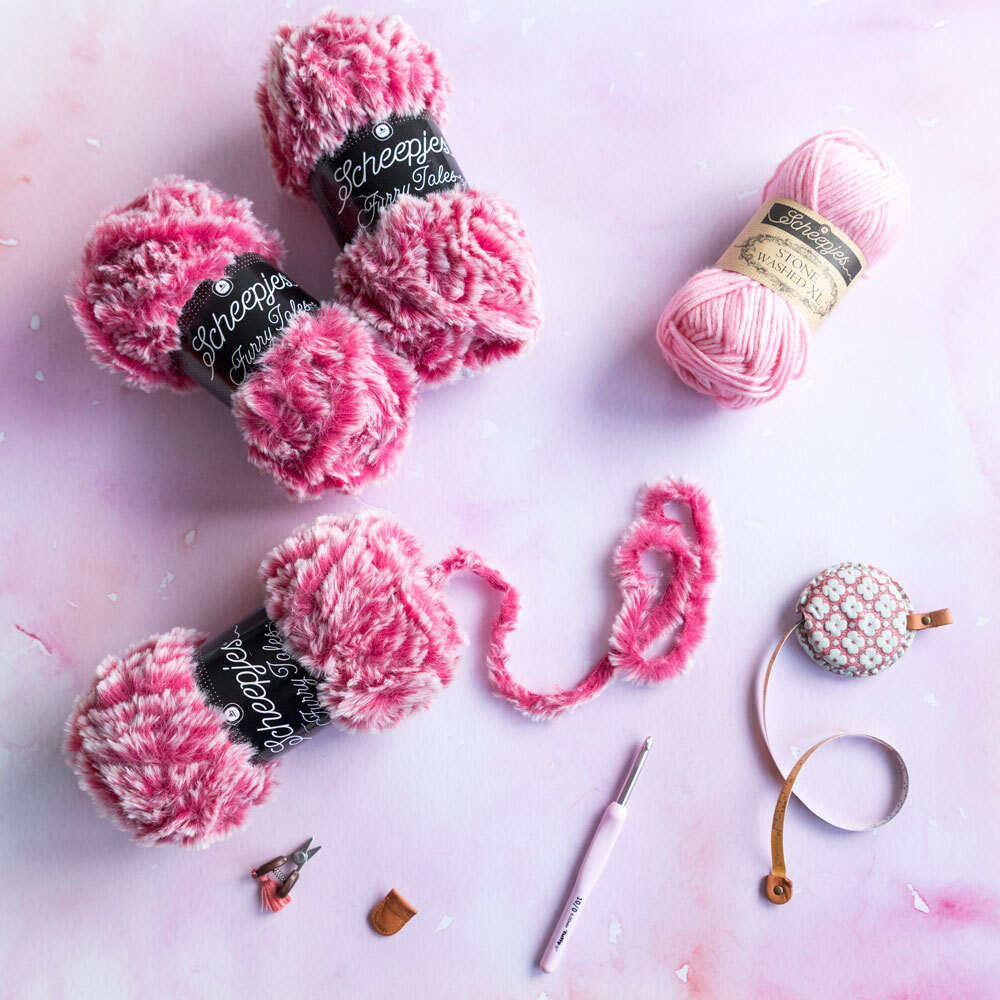 In advance, I asked for some tips on how to crochet with Faux-fur yarn in my Haak Maar Raak Facebook Group. Some useful tips were given:

Don't try and see the stitches, but feel them;
Carry a complementary acrylic yarn with it so you can see those stitches as guidance;
Have loads of patience!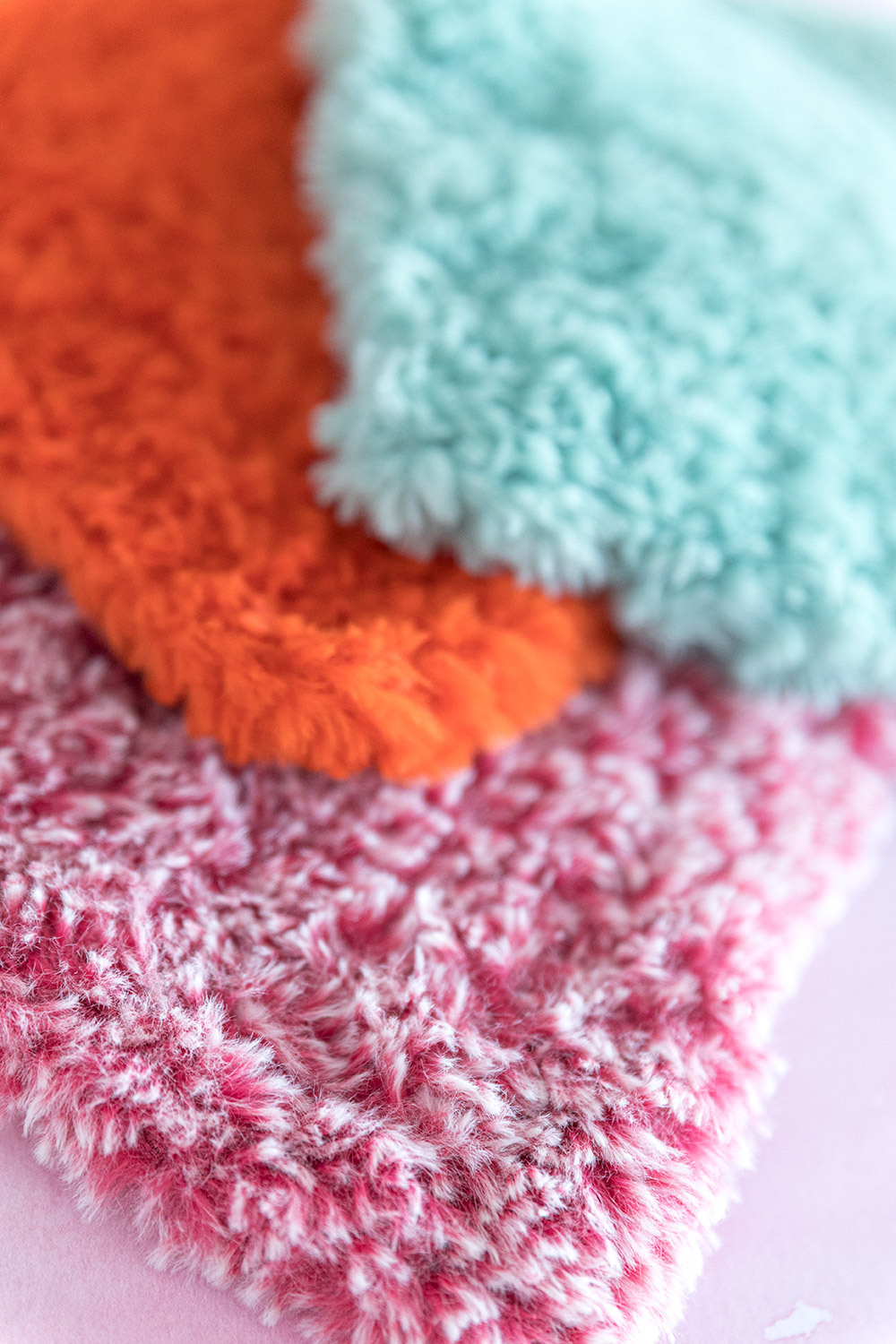 The consensus is that you shouldn't try and see the actual stitches of the faux-fur, which indeed seems near impossible. So off I went and I started the first section of my project. I'm not working with a complimentary yarn just yet, as I wanted to start with feeling my way around the piece. It works for me! The first few rows are a bit tricky, but after a couple of rows, the crochet fabric gets larger and easier to get a hold of. I need 25 stitches per row, so I'm not worrying about missing a stitch here or there. As long as each of my rows has 25 stitches in the end, I'm happy!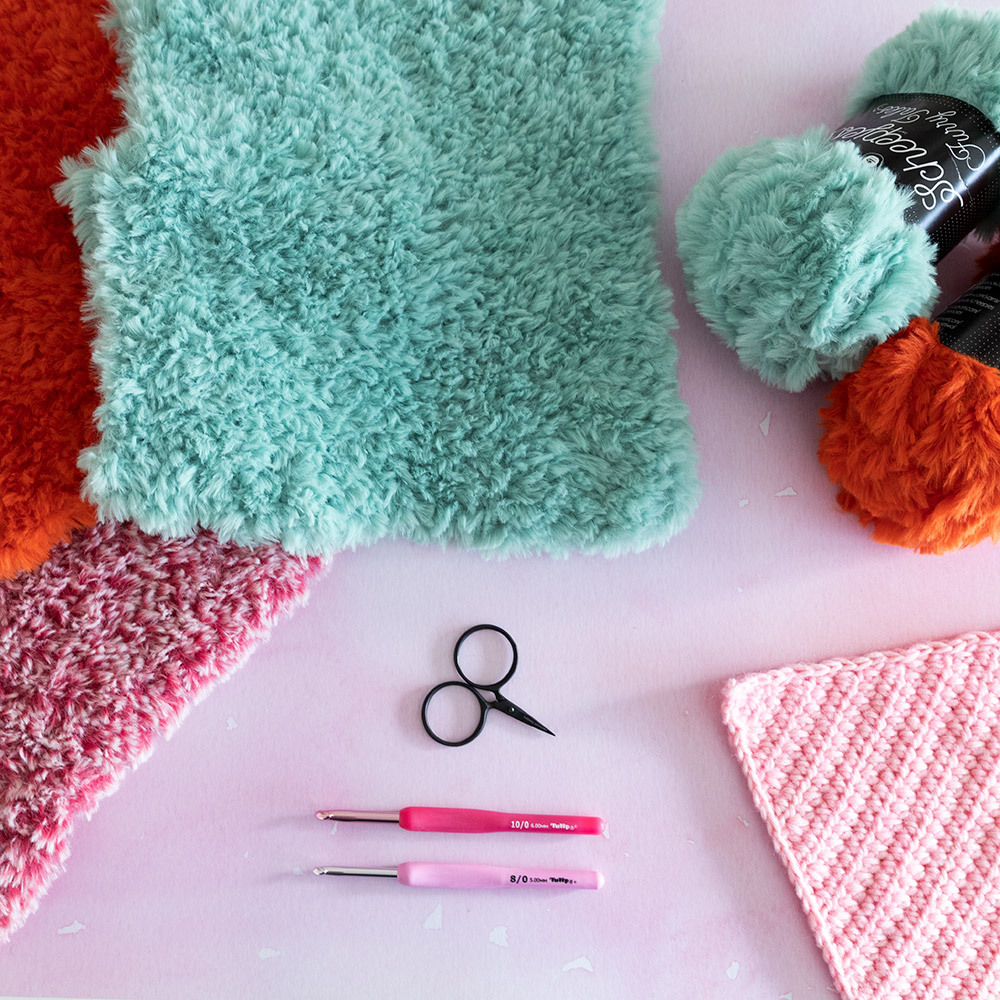 I'm working with three different colours, 983 Tinkerbell, 987 Sly Fox and 974 Red Riding Hood. It's funny how they all work up differently! The solid colours seem to create a slightly softer fabric than the 'snow-dusted' frosted one, but that doesn't matter for my end results. I'm incorporating Stone Washed XL in similar colours for this project. I'm just about to combine the two panels – exciting! You'll see the end result soon!