Today I want to show you what became of my Furry Tales project: what a yarn! I've gone beyond my comfort zone with this project, using a type of yarn that I normally wouldn't. But that leads to better results, right!? I think so!
Furry Tales is a faux-fur yarn, which I've written about before. It's not the easiest yarn to work with, as the faux fur obscures your crochet stitches. However, this also means that sewing different sections together is relatively easy: you won't see your stitches anyway. So when sewing my Stone Washed and Furry Tales sections together, I didn't have to worry about any visible seams. The stitches are neatly hidden beneath the Faux fur!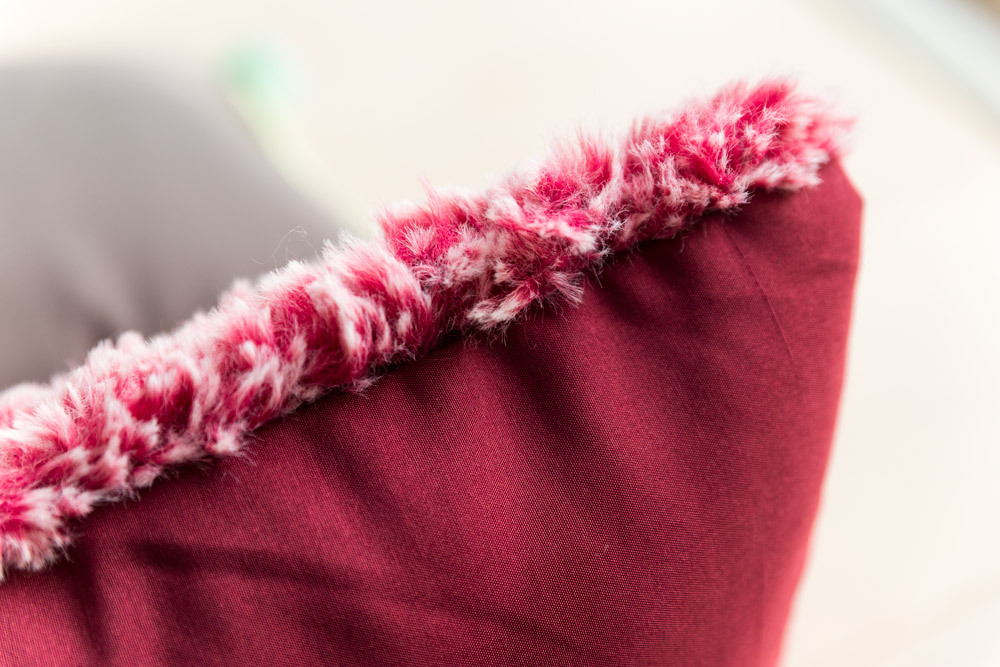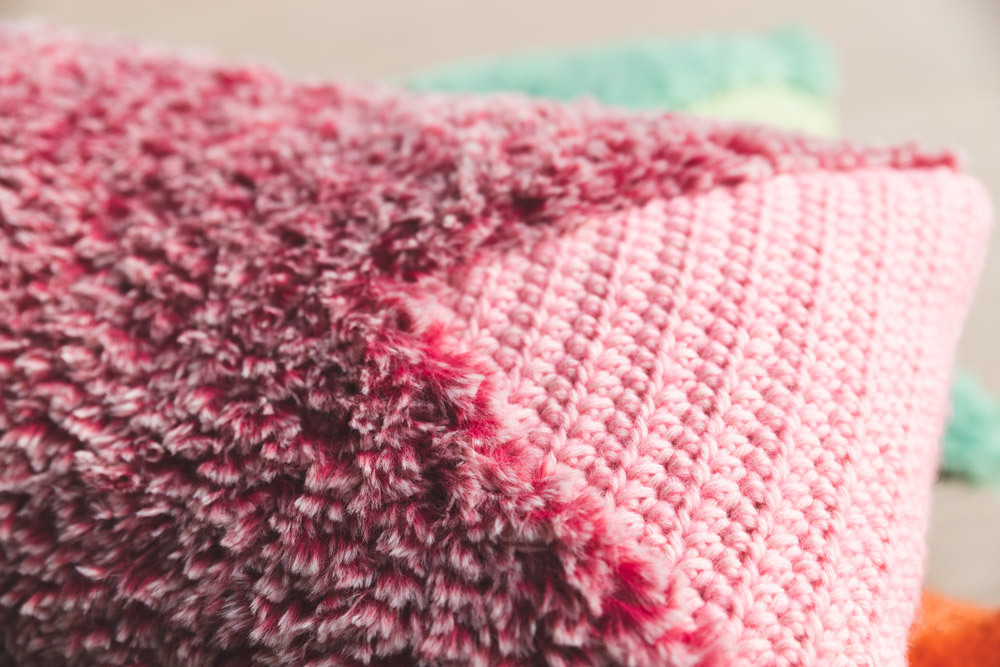 I think the pink, 'snow-dusted' yarn is my favourite. It offers a depth to the fabric that the other colours don't, although those seem to be even softer than the pink colour. Next week I'll have the pattern ready for you, so you can make your own! In the meantime, I really have to think about a suitable name!