Good morning my lovelies! What a couple of exciting days it has been! On Friday Scheepjes announced news I've been waiting so long to tell you: I'm was allowed to design the new Scheepjes CAL!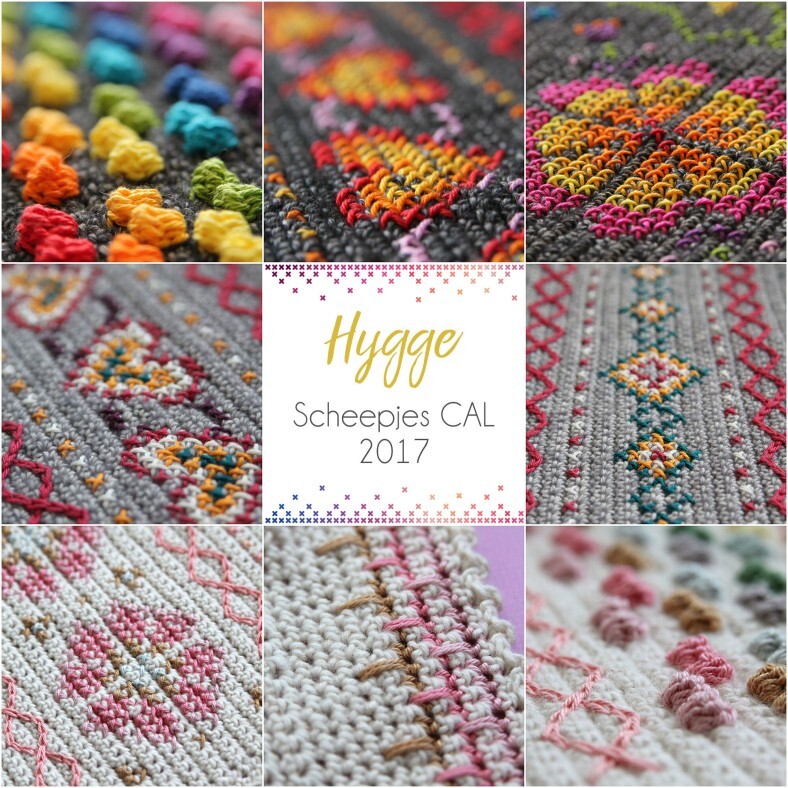 Hygge CAL

The 2017 CAL is called 'Hygge'. Hygge is the Danish word for coziness. But it's more than just coziness, it's also being in a warm environment, being happy, comfortable and 'just right'. I drew my inspiration for this CAL from Scandinavian motifs. It's something you will recognize in the designs. It's going be a warm, and comfortable shawl.
As you can see in the picture above, this CAL is unlike any previous CAL. It's not only crochet, you see! In this CAL you will learn lots of ways to decorate a piece of crochet. By using textured crochet stitches, but also by using surface crochet and cross stitches! Yes, you read that right, Cross stitching! I was a novice cross-stitcher when I started designing, but it's seriously doable and loads of fun! If I can learn it, so can you so don't be intimidated by the idea. Esther from It's all in a Nutshell will provide excellent instructional videos too, so there's no reason not to join in the fun of this CAL.
Kits
There will be 3 kits for this CAL, each with its own selection of colours. We have the Rainbow kit: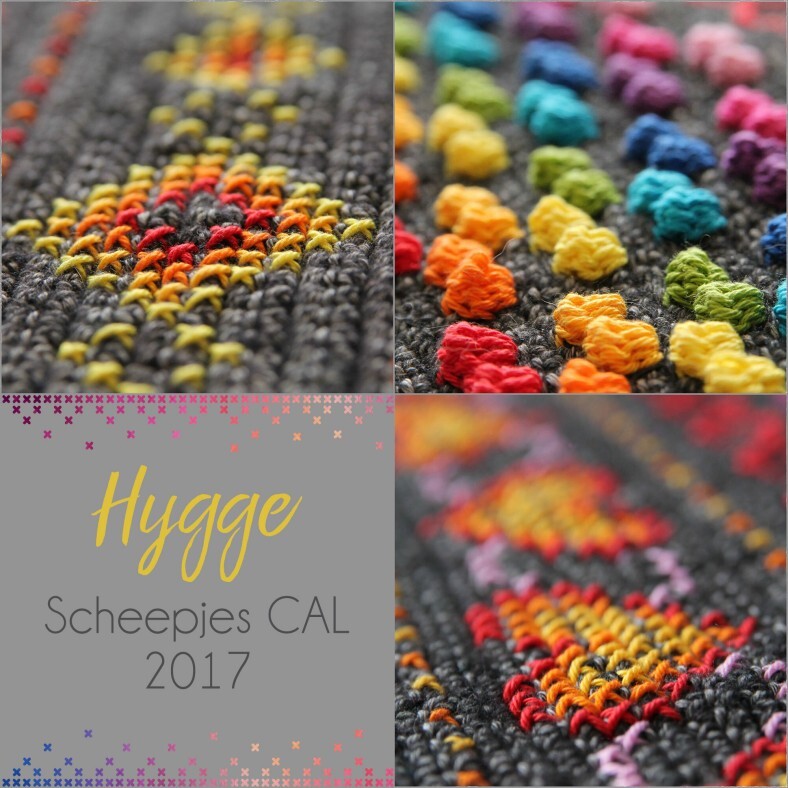 and the jewel kit: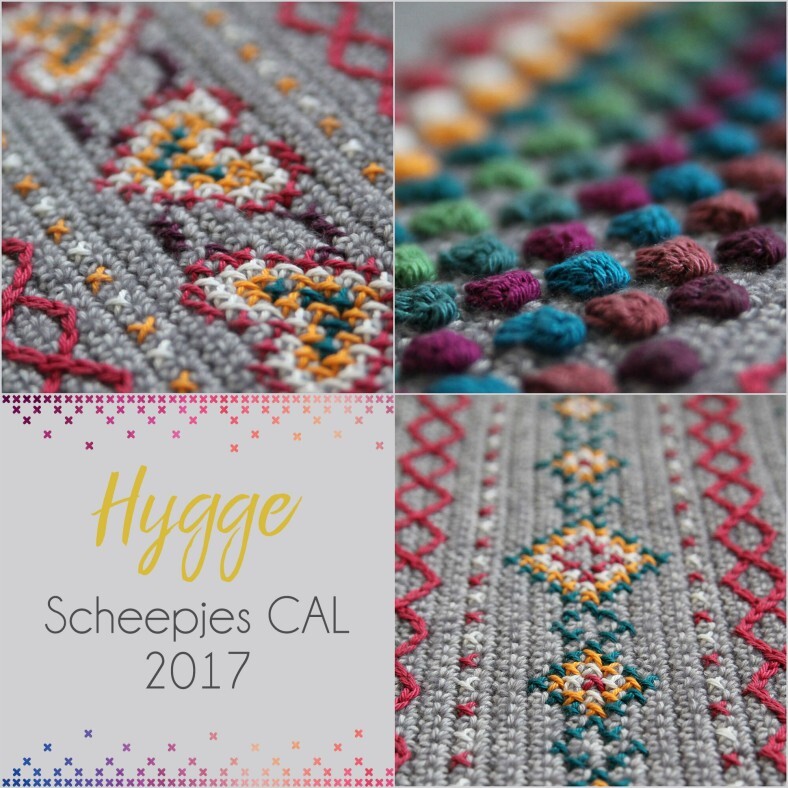 and last but not least, the pastel kit!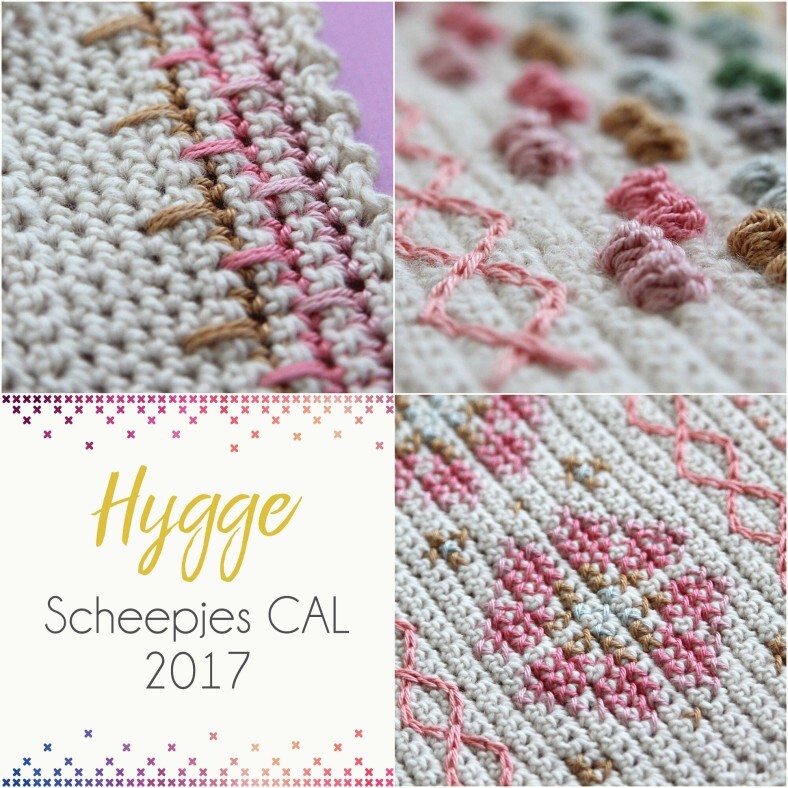 All kits will be available on February 1st of 2017. Some retailers, like Woolwarehouse, already take pre-orders. The CAL itself will start on February 15th. More information (and pictures!) on the CAL will follow soon. In the meantime, I suggest you join me and Scheepjes in the Facebook groups, where the active part of the CAL will take place. All the files will be downloadable from there and from Scheepjes.com too. Hope to see you there!

International group: https://www.facebook.com/groups/ScheepjesCAL.International/