Week 9, the first week after the big center panel. Today we're going back to the smaller embroidery sections, starting with a nice cartwheel design. You might have seen that the shawl is sort-of-mirrored on both sides of the back panel. Not in terms of motifs, but in terms of colours. When designing I made sure that the 'look and feel' of colours on one side matched those on the other side. So, we're working with more or less the same colours as we did in week 4!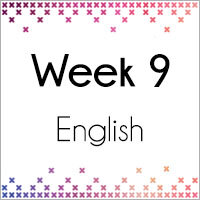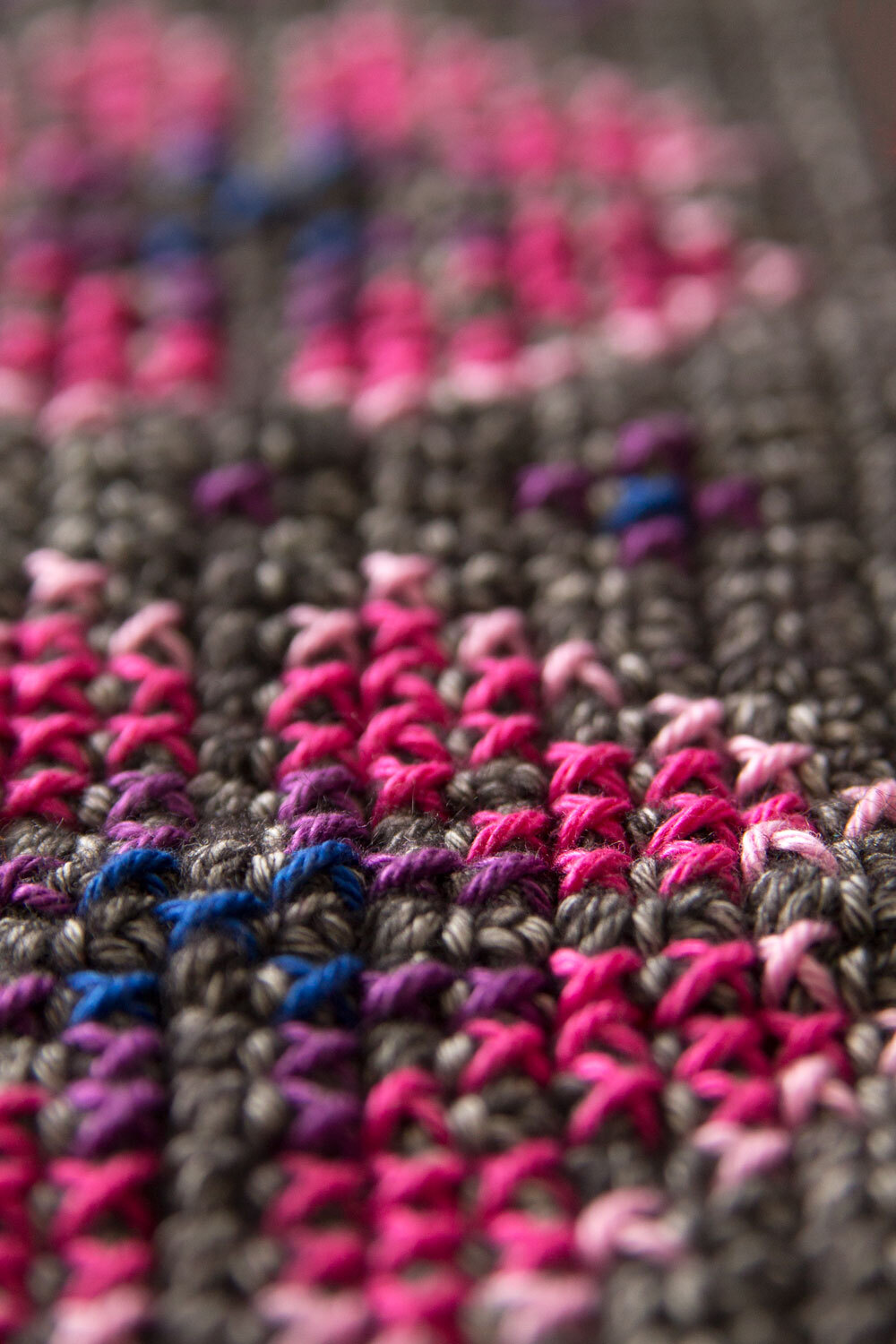 Lining

As promised, I would give you guys a bit more info on the lining used for the shawls. The fabric I used is 100% cotton ,Tissu de Marie. For my shawl which measures 36 x 190cm (14 x 75in) after blocking I used a piece of lining that was approx. 45 x 220cm (18 x 87in). As it's a cotton fabric, you should keep in mind that it always shrinks a bit during the first wash (5% on average). You also need some seam allowance, so make sure you've got enough fabric.
I used:

Blue striped Tissu de Marie for both the Rainbow and Mermaid kits
Red/brown striped Tissu de Marie for the Jewel kit
Peach Batik Tissu de Marie for the Pastel kit
Pink Batik Tissu de Marie for the Girls' night in kit.
So, where to get the fabric? You can also find all retailers on tissudemarie.nl. They have a handy store locator so you can easily find one near you. The sewing thread used to stitch the fabric on the shawl is brandless, I'd suggest using a colour that's close to your Stone Washed colour. Instructions for the lining will be released in week 14.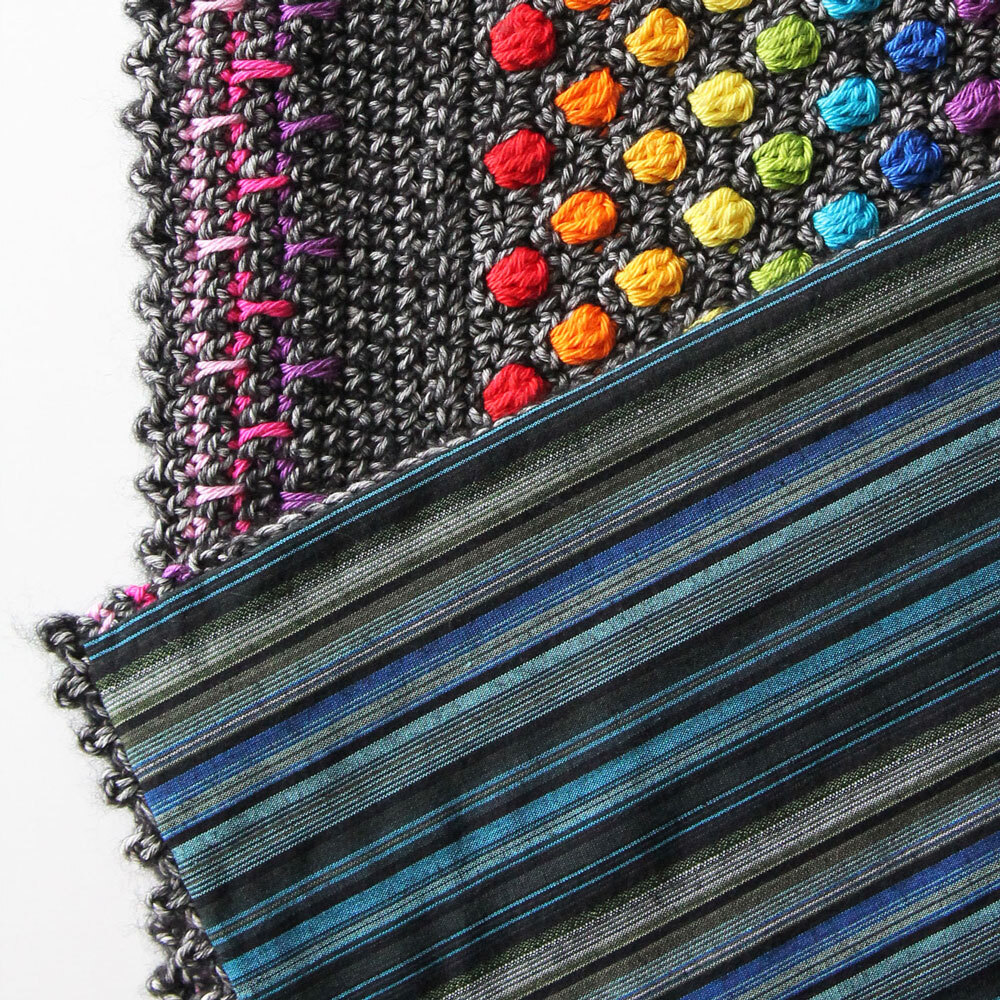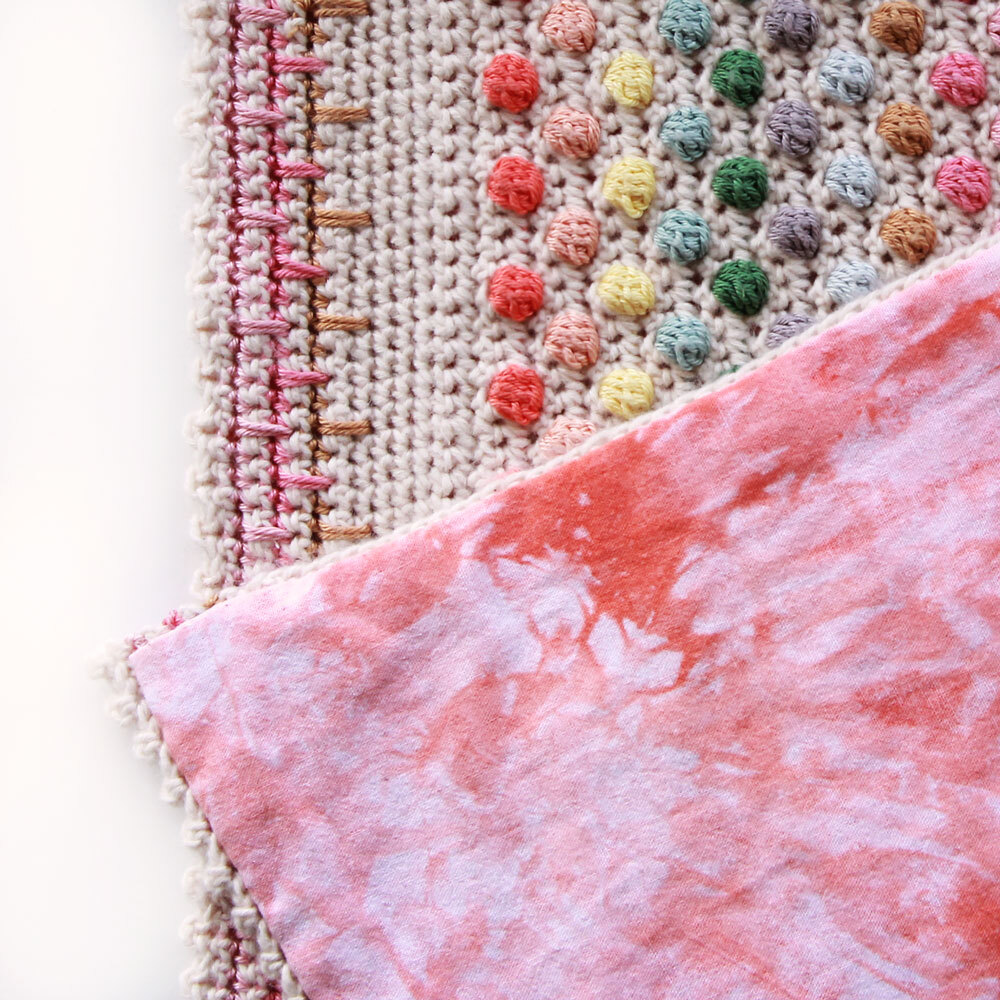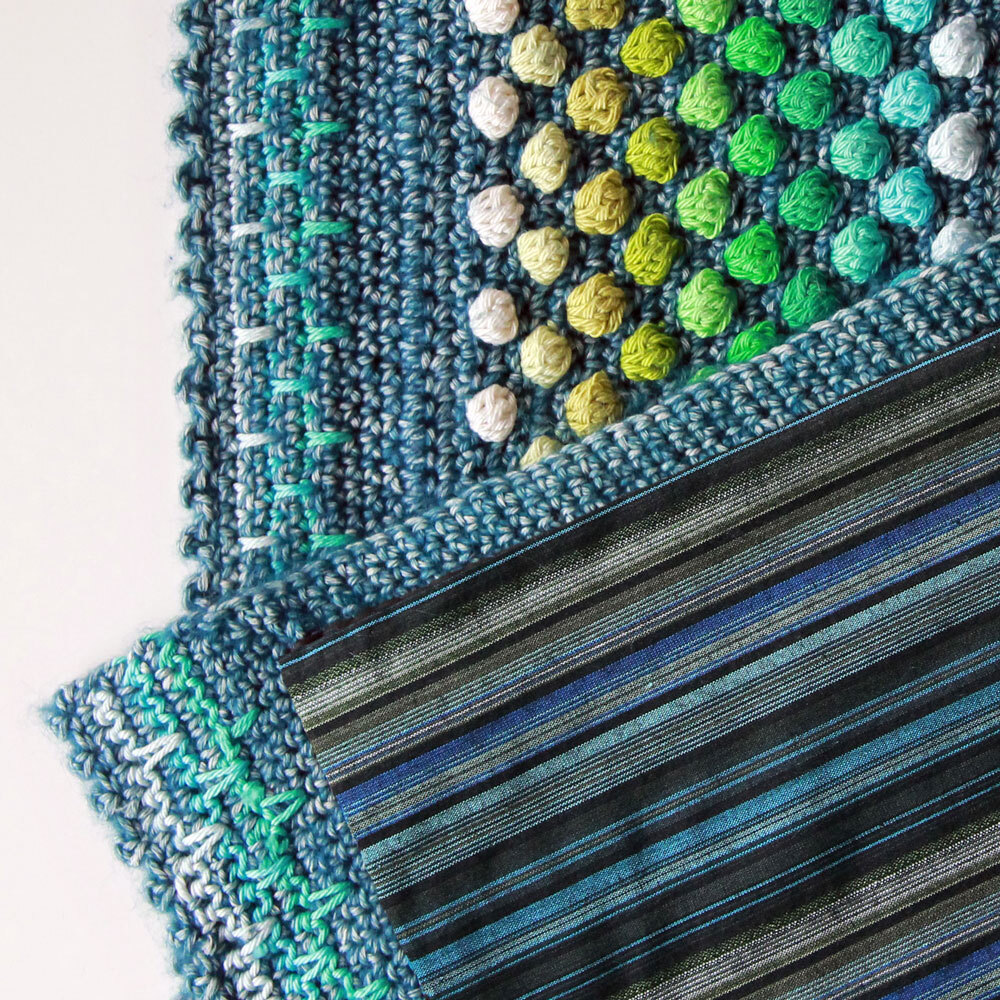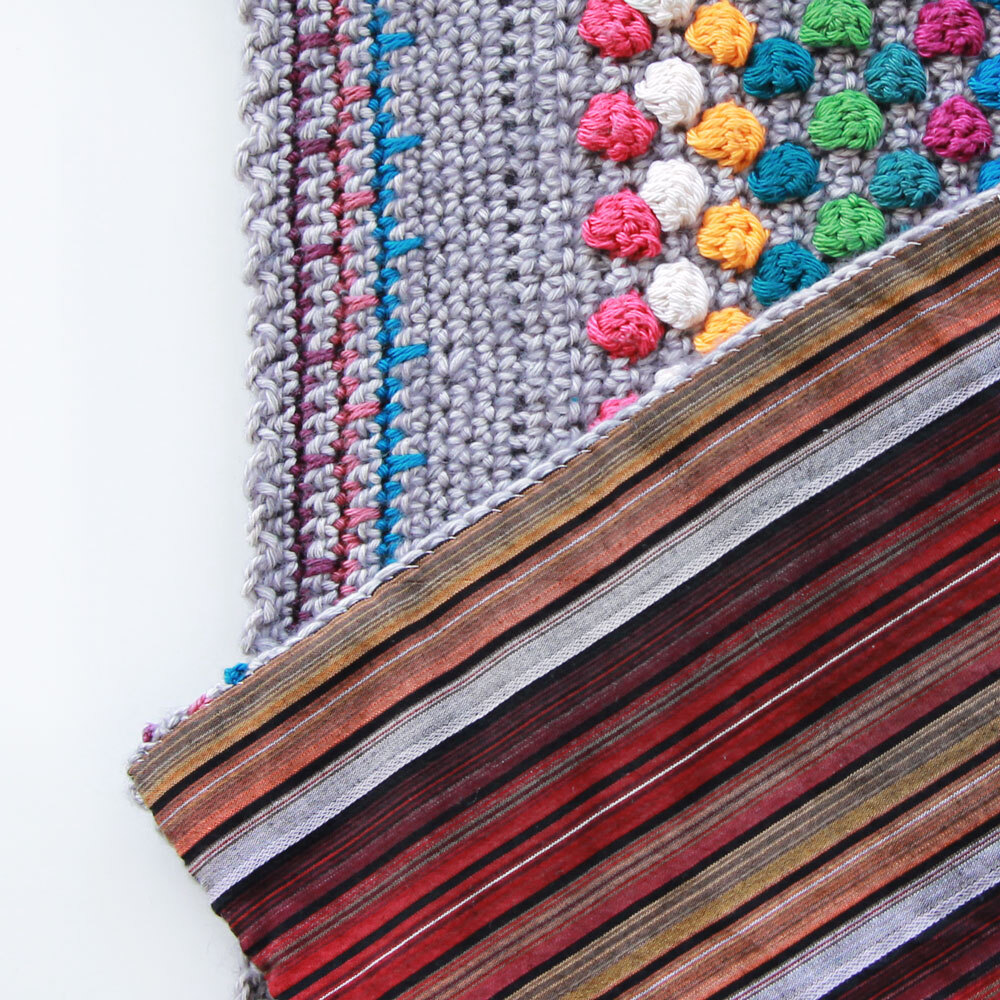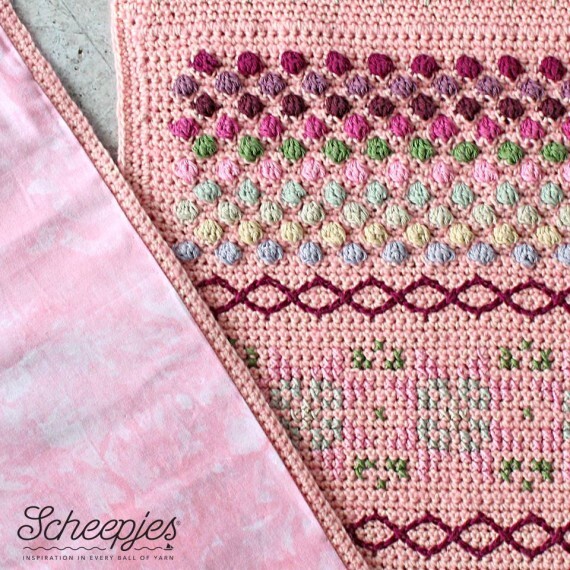 Details
The kits are for sale through various Scheepjes retailers, such as Wool Warehouse. The pattern will be released from February 15th 2017 in 14 weekly installments in the Facebook groups, and on Scheepjes.com. To help you understand the patterns, the fabulous Esther from It's all in a Nutshell has made videos for the techniques used in this CAL. You can find her video's on her Youtube channel, It's all in a Nutshell Crochet.