Without further ado, here's the finished project!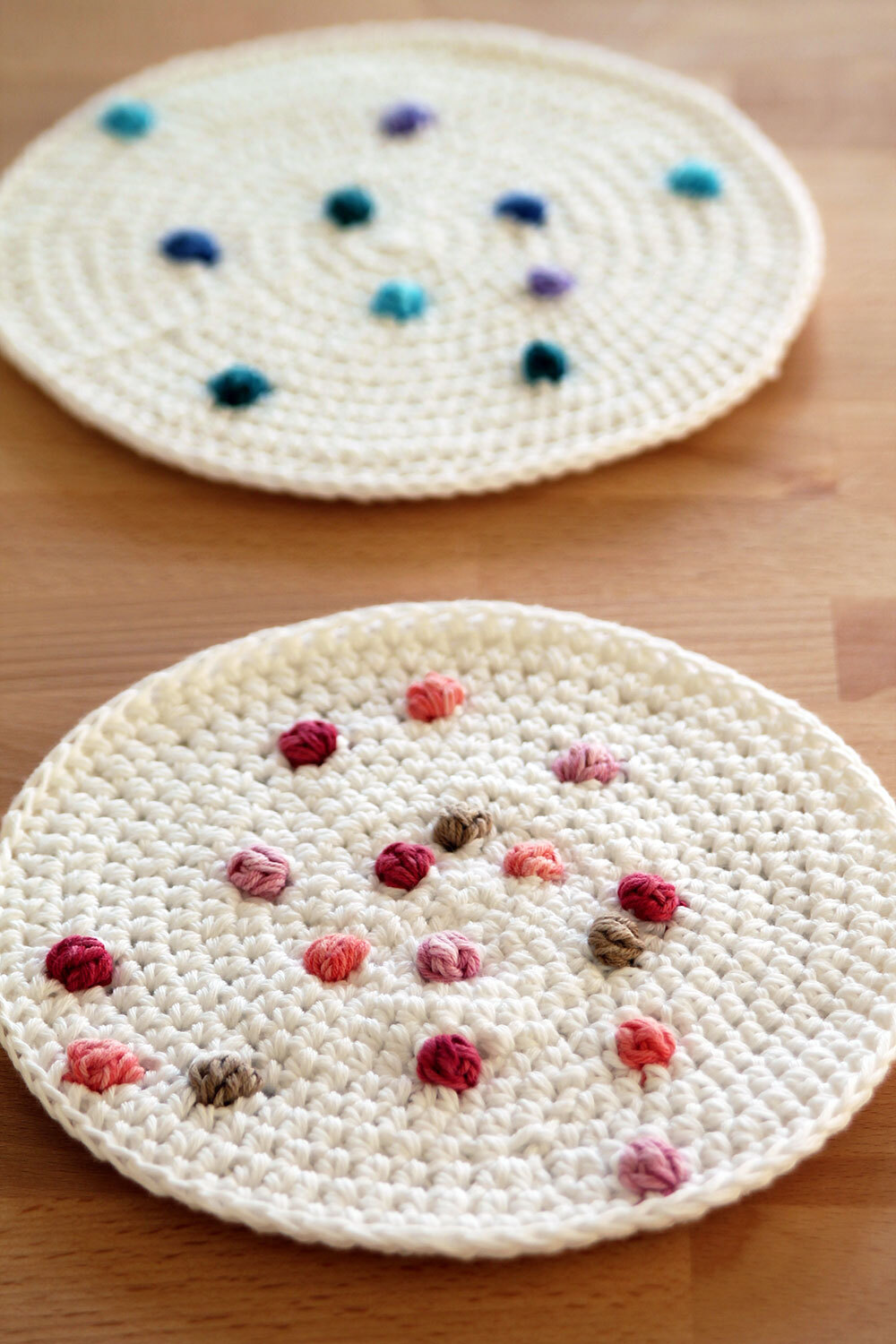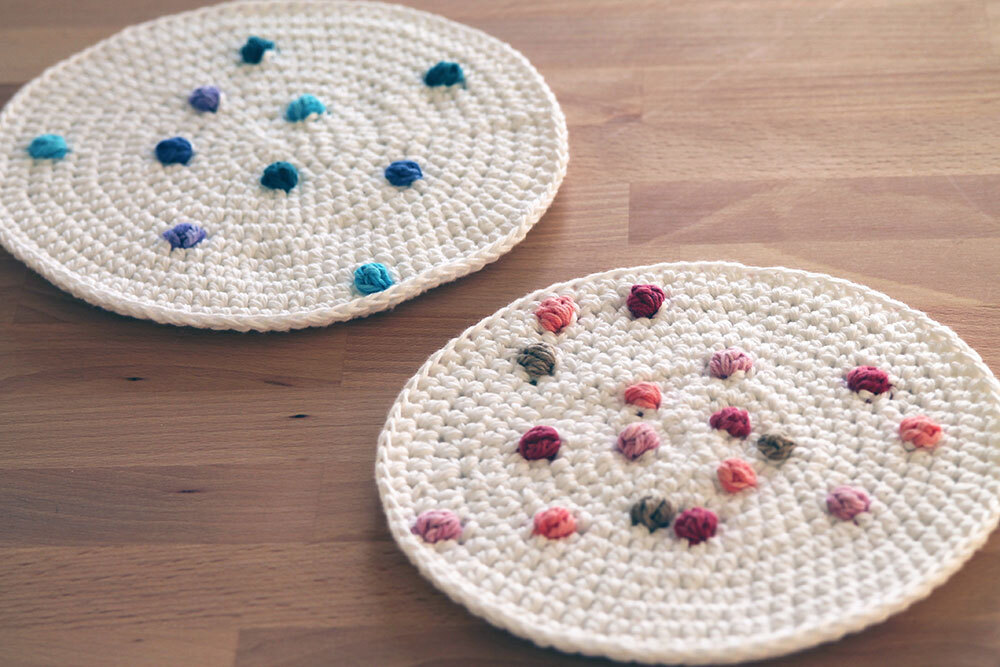 Aren't they the cutest thing? I used tiny amounts of Scheepjes' Sunkissed to make the dots. They really look like they have been sprinkled all over! And they're super easy to make too ( for real, I made the back of the potholder in one lunch break). I made the dots at random, and tried not to think about their arrangement too much. I made the blue/purple/green potholder first. As you can see, I was holding back on the amount of dots. Glad I didn't in the pink/red one!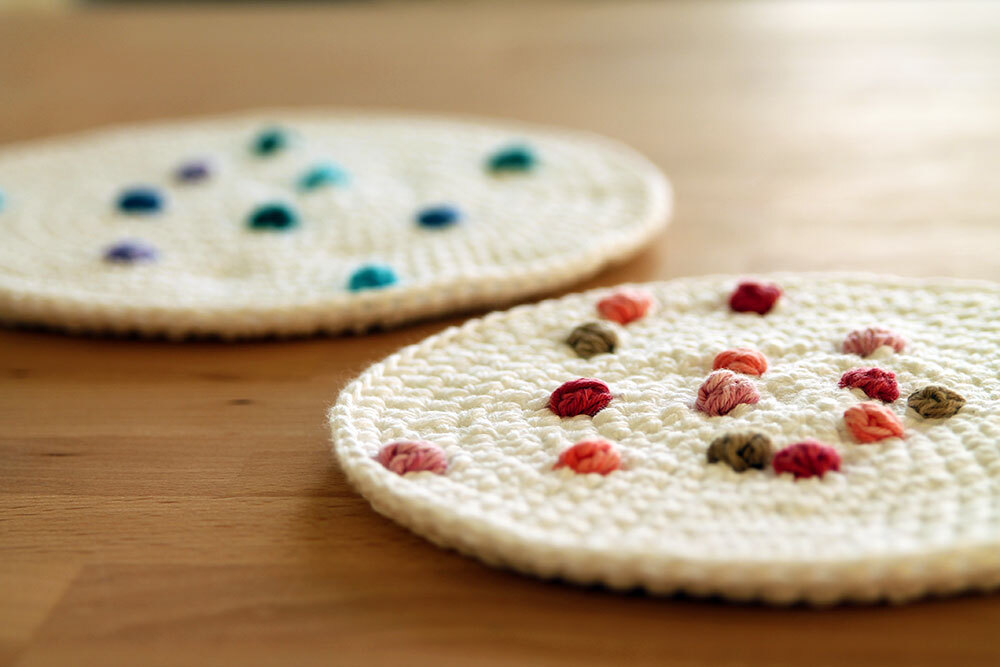 Yes, I think they worked out pretty well! Next week the pattern will be online so stay tuned!