Good morning! I hope you're all having a fabulous weekend! I have something nice to share today, this week my After Party pattern was released! I've made a crocheted shawl with the new Scheepjes yarn 'Whirl', called the Stormy Day Shawl. Wanna see?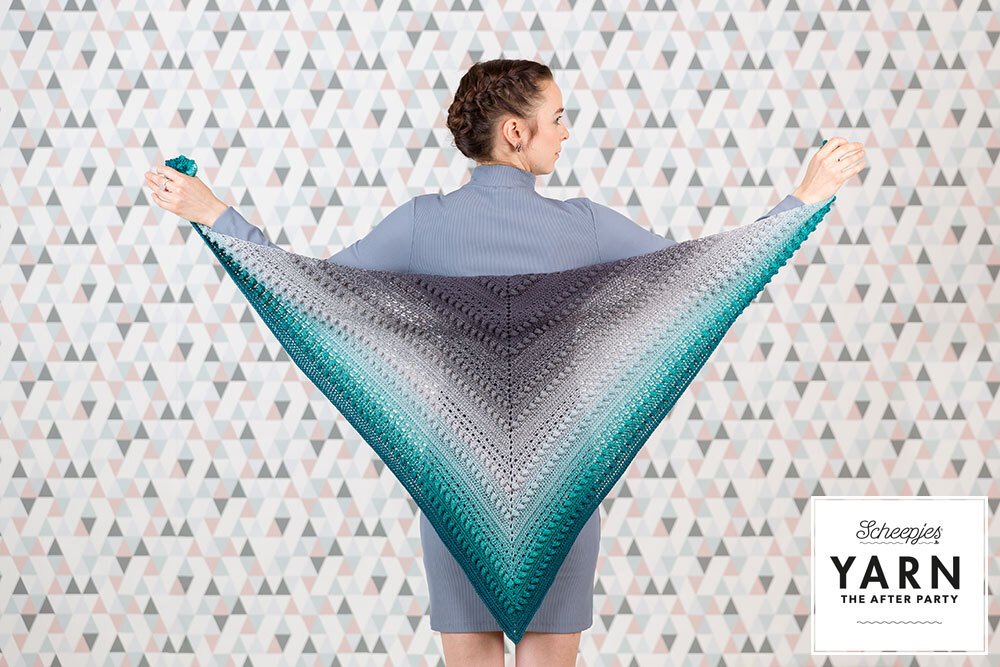 Scheepjes Whirl
I love this shawl, as it has a great drape and is very soft. The Scheepjes Whirl (available at Woolwarehouse and local Scheepjes retailers) is just perfect for shawls. It's a 50% cotton, 50% acrylic mix which makes it very light and easily blockable. As opposed to many other gradient yarns, this yarn is twined. The separate strands are twisted into each other which means that it doesn't split as easily (it really doesn't!). And the colour gradient is just divine. I've worked with the colour 'Green Tea Tipple', which goes from a deep grey to a blue-green and on to a stormy teal. It's my absolute favourite!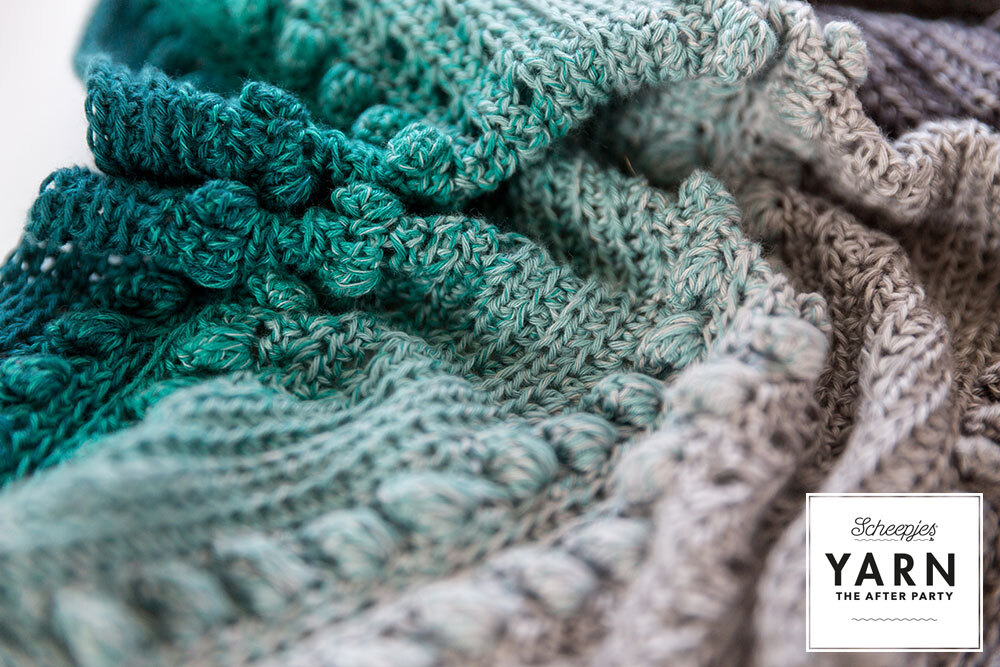 Inspiration
The shawl is really supple, as you can see in the picture above. I've worked with popcorns, lace rows and back loops to create a bit of interesting texture and feel to the shawl. The original inspiration actually came from the shell of a sea urchin I found on holiday if you can believe it! The colours look like a wild and stormy sea – hence the 'Stormy Day Shawl'!
As I said, Green tea tipple is my favourite colour. That being said, I think this shawl would look great in many other Whirl colours as well. I've had a look at all the available colours and some of my other favourites are:
as you can see, mostly neutral-to-colour gradients! I think the rainbows are really pretty too – but I'm going to save those for another project! Do grab a skein of Whirl while you can, as they are really popular at the moment and sell out in an instant.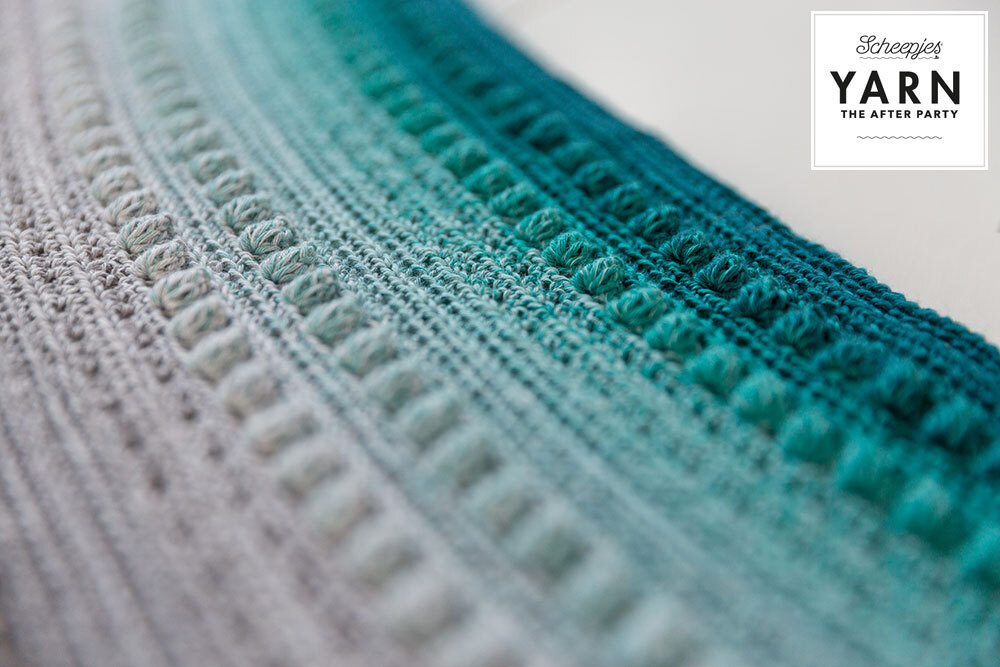 Where to buy the crochet pattern
The After Party booklets are available as collectable hardcopies (NL and EN) through Scheepjes retailers. You can also purchase the patterns digitally through Ravelry (NL and EN, and many more languages). The after party patterns are only €1,00 /£1,00 each, so really affordable! There are more gorgeous patterns released in the After Party booklets, so while you're at it have a browse. Don't forget to favourite and add patterns to your queue on Ravelry if you like them – it helps them being seen more!