This is the final set of border instructions for the Last dance on the beach CAL. We've had an (emotional) rollercoaster of 14 weeks! Working hard on the squares, some easier than others. Next, the joining. I've seen many people recreating Marinke's join, and others who created their own twist on the join. I've seen gorgeous colour combinations and lots of added squares. It has been a great CAL and after today we can all call this blanket finished (or nearly finished, I'm not rushing anybody!). I have to admit that I'm a bit behind, so I can't share pictures of my joined blanket quite yet. But when I get that far I'll be sure to share them!
As in every week, a designer elaborates on their blog their vision for their square. However, this week is a bit different. This week I'll send you to Simy's studio. Simy is the person who had the (huge!) task of making this CAL happen and coordinating all designers. Read about her experiences during this CAL here.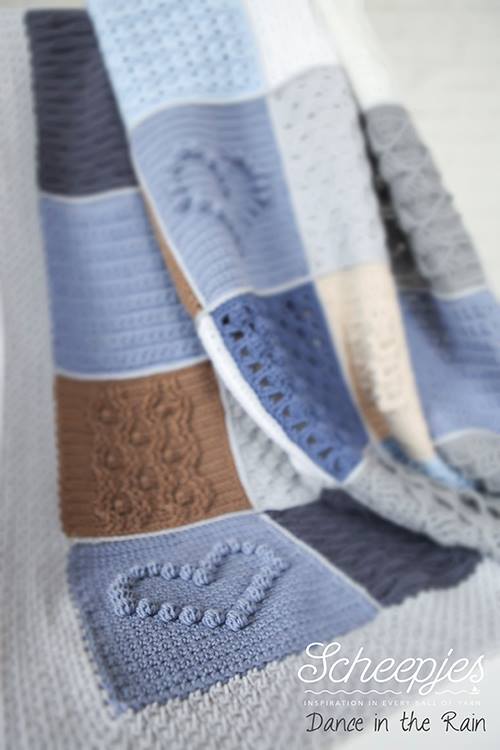 Pattern & Videos

Ok, so there are quite a lot of links to share for this CAL. First, you can find the pattern here (NL) or here (EN), or in the Facebookgroup. If you haven't got a kit to make this, the kits are for sale at Woolwarehouse and Deramores, amongst others. Have you read the tips&tricks document yet? Make sure to do, it's really useful! And if you have trouble with the written instructions, There are videos in both Dutch and English available, made by Esther from It's all in a Nutshell.