Can you believe how time flies? We're already in week 3!
This week the square that we'll be making is designed by Tatsiana from Lilla Bjorn Crochet. She makes the most beautiful overlay and cable designs, so it doesn't come as a surprise that she made a beautiful cabling square.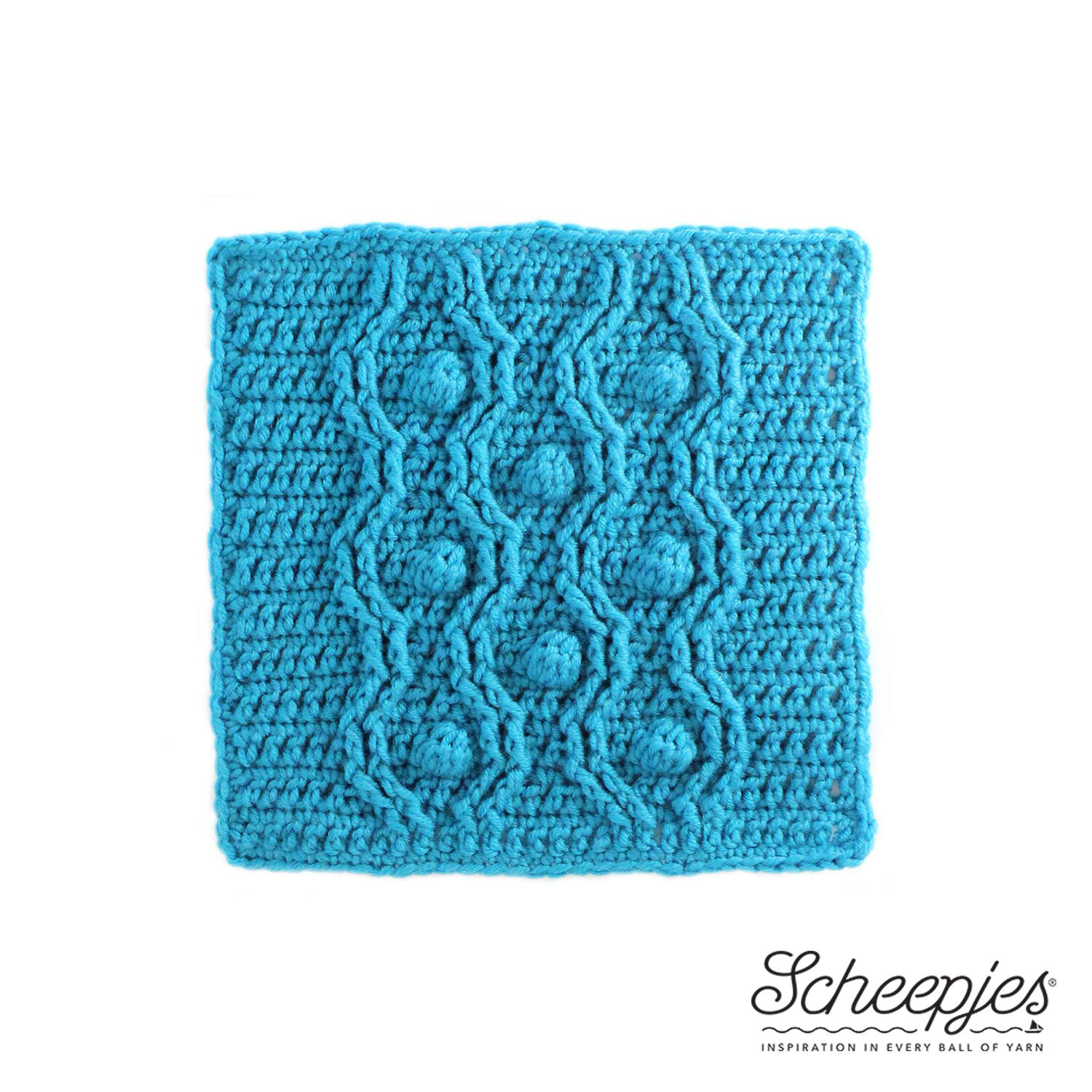 Pattern & Video's
Ok, so there are quite a lot of links to share for this square. First, you can find the pattern here (NL) or here (EN), or in the Facebookgroup. If you haven't got a kit to make this, the kits are for sale at Woolwarehouse and Deramores, amongst others. Have you read the tips&tricks document yet? Make sure to do, it's really useful! And if you have trouble with the written instructions, There are video's in both Dutch and English available, made by Esther from It's all in a Nutshell.