Good morning!
Today is a happy day! I've been working really hard on this set. You might have seen a sneak peek on Instagram already, and now it's finally time to release my newest patterns. I proudly present The Rainbow wave set.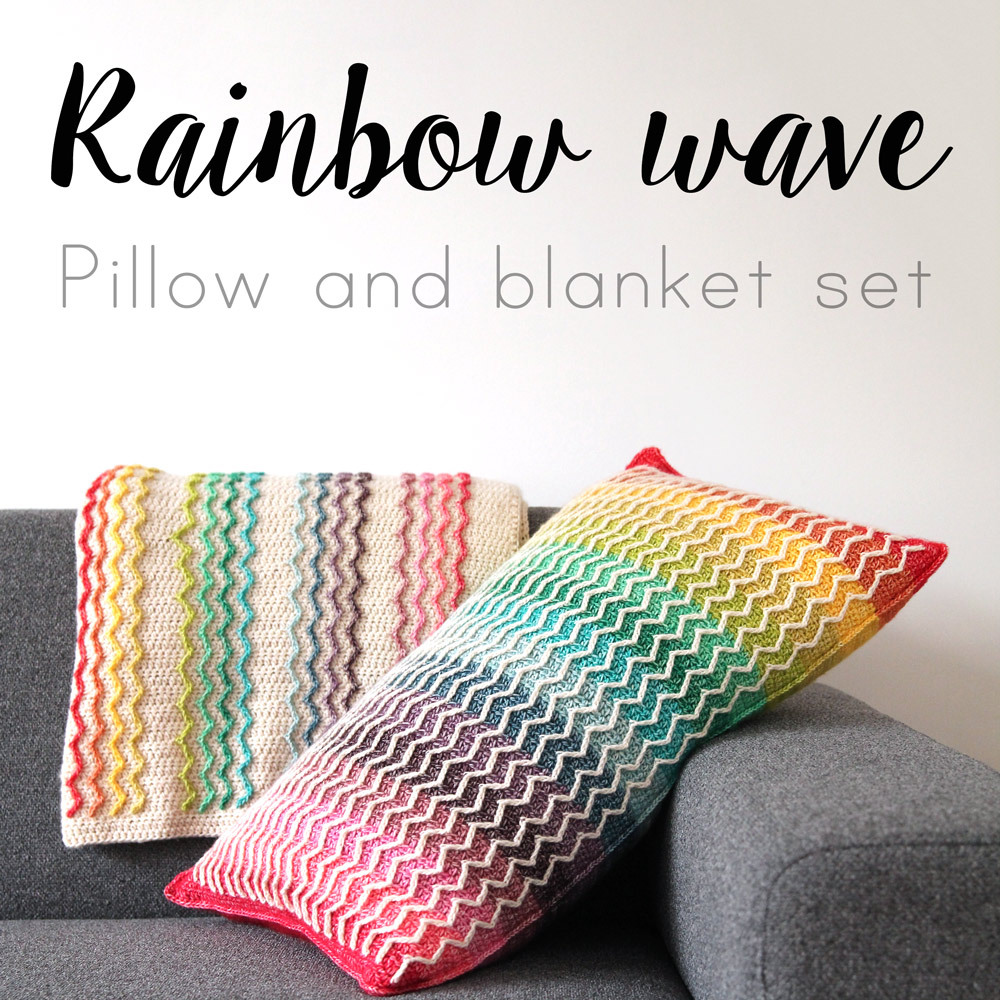 Rainbow wave pillow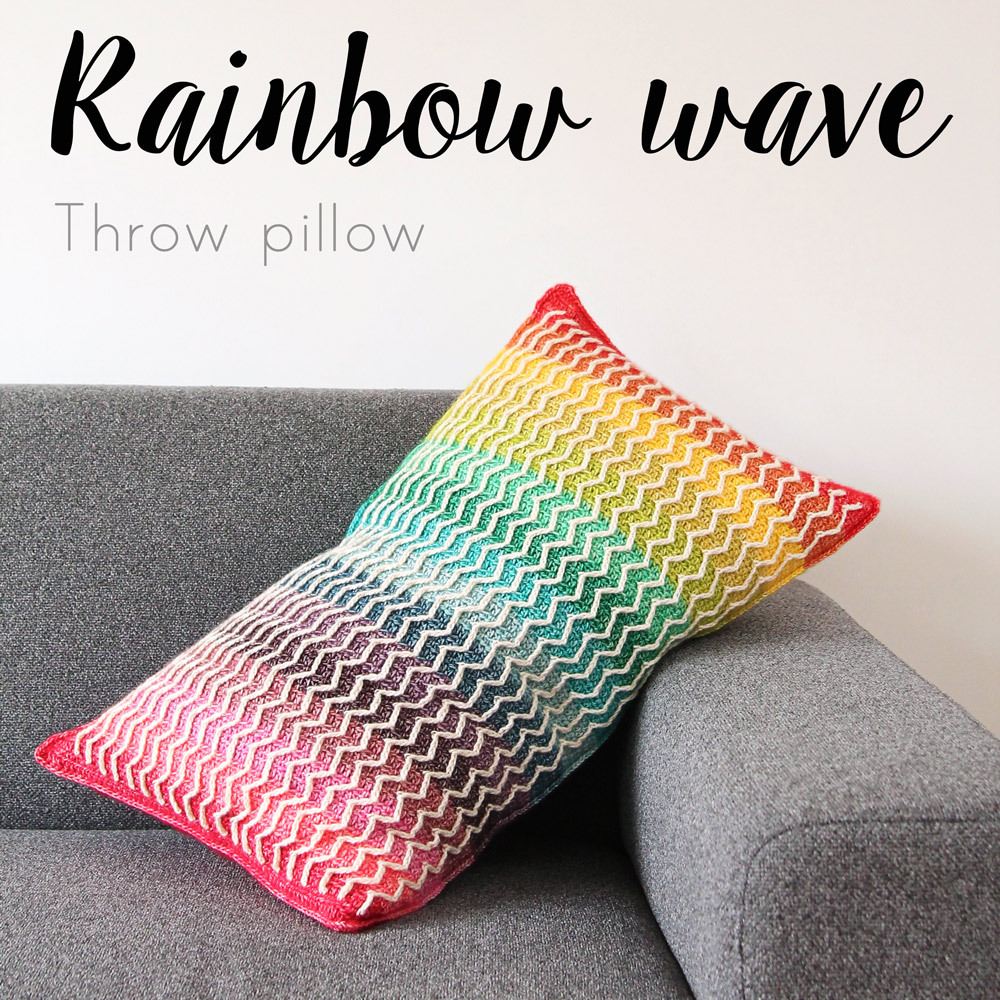 Are you looking to add a splash of colour to your interior? The rainbow wave pillow will do just that! The rainbow of colours balances out with the white crocheted waves that are anchored on top of the pillow. This pillow is colourful to make, easy to crochet and most of all fun to see coming together!

Rainbow wave blanket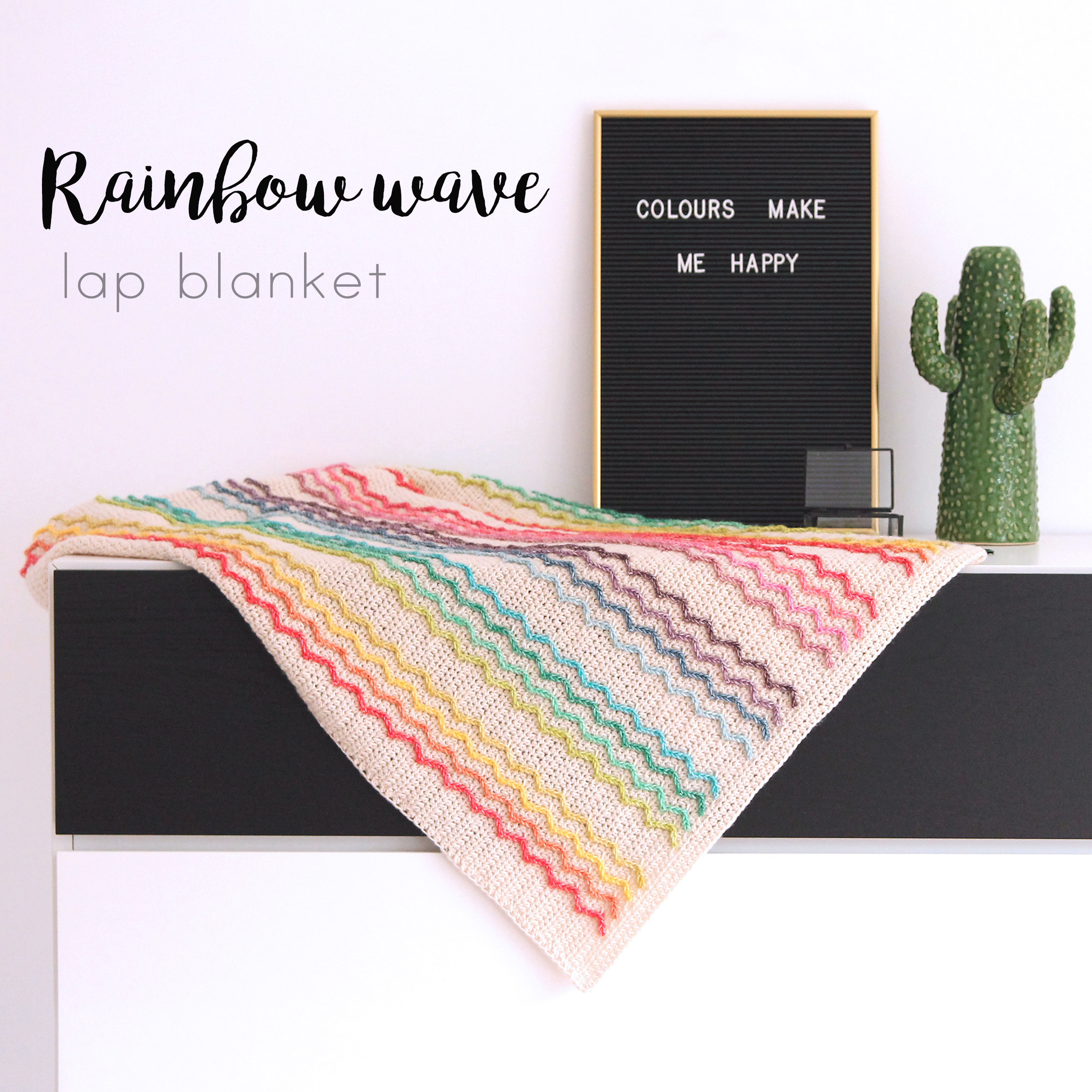 The Rainbow wave lap blanket makes for a colourful companion to keep you warm. The calm off-white background creates a canvas for the rainbow of waves to pop!
Why a set, you ask? well, I'm sure every designer who works with colour has struggled with this at one point or another. More often than not you end up with loads of excess yarn, especially if you use the colours as an accent. First I designed the pillow, but that left me with many leftovers. So I designed a second pattern, the blanket, to make the most out of those colours and to use up more of the yarn! And as you can see, they go perfect together as a pair! If you purchase these patterns as a set, you get a 10% discount on both patterns.
Pattern details
The pillow uses 17 different colours including the white waves. The blanket uses the same 17 colours, but in different quantities. You will need 30 skeins of Scheepjes Stonewashed (available at Wool warehouse and Knotty House among others) to create both patterns. The patterns are available in US terms and Dutch (NL) terms. Both patterns also contain a photo tutorial and crochet diagrams to complement the written pattern.
The patterns are also available separately (blanket here and pillow here) in the Haak maar Raak shop.
Happy hooking!