It has been quiet here for a few weeks, hasn't it? It was with good reason though, as I was preparing the last details for my wedding. On the 24th of June, Kevin and me got married in front of our friends and family. It was a magical day and we're still coming down from that wedding-high! As you might expect, I included a few handmade items in the festivities. And the coming blog posts will be about one of those items. In a few weeks, I'll get the (amazing!) photographs back from the photographer and I will have the pattern ready for you but until then, you'll just have to make do with me teasing you!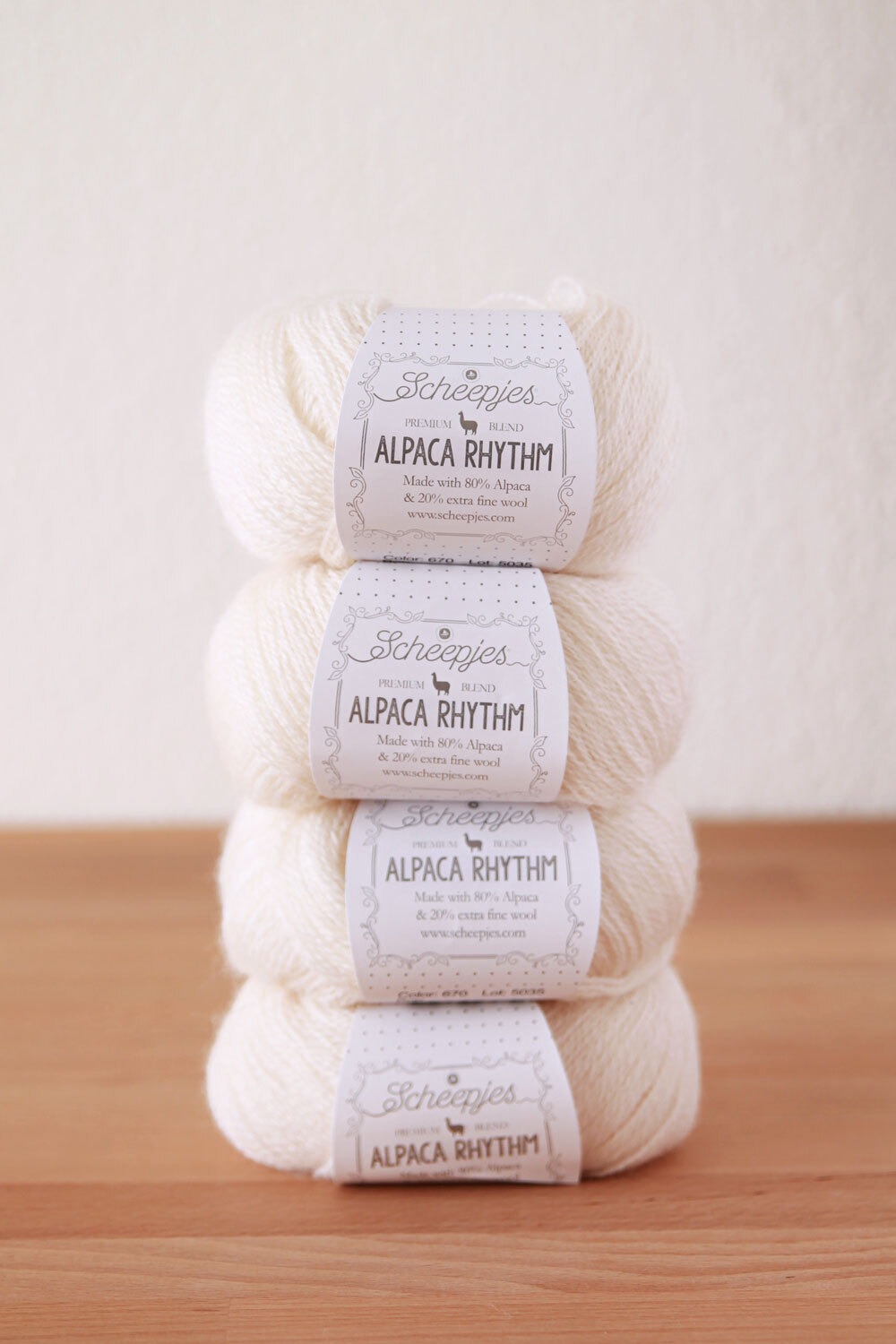 I was afraid I would get cold, you see. My dress was strapless and June here can be hot, cold, or anything in between. So to be prepared for anything I decided on a nice stola for myself. I've worked with Scheepjes Alpaca Rhythm before when I made the Feather & Fan shawl and I really liked the drape of that shawl so I went with it again. Not with bright colours, but with a very bridal white/ivory colour just like my dress.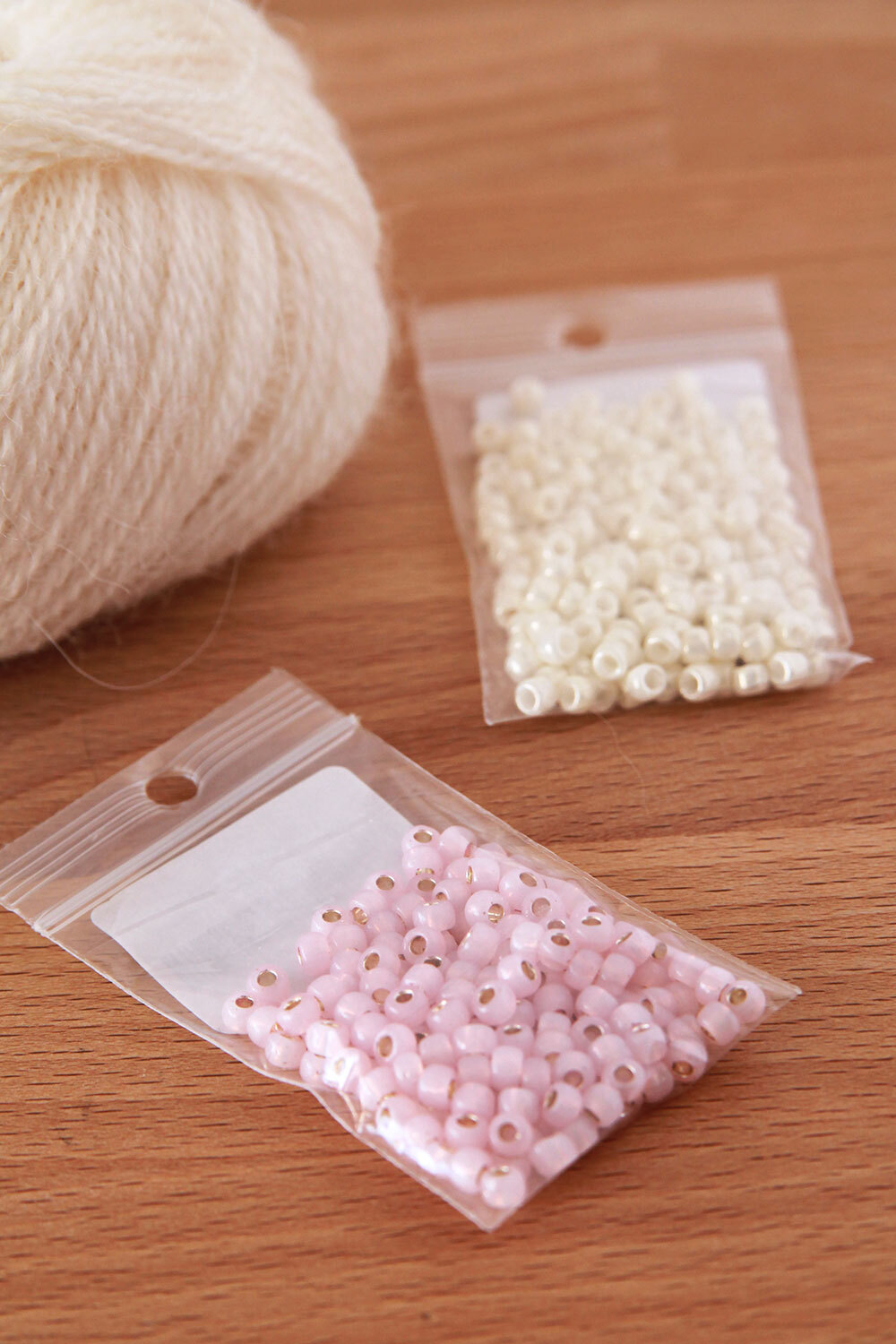 But there's no fun in all white, So I got myself some tiny glass beads in blush pink and white. The pink was added because one of the accent colours of my wedding was pink. At this stage, all I had to go by was a swatch I made with completely different colours as I didn't have any of the colours for the yarn or beads at home. So it was a bit of a gamble but honestly, you can't really go wrong with white and another colour right?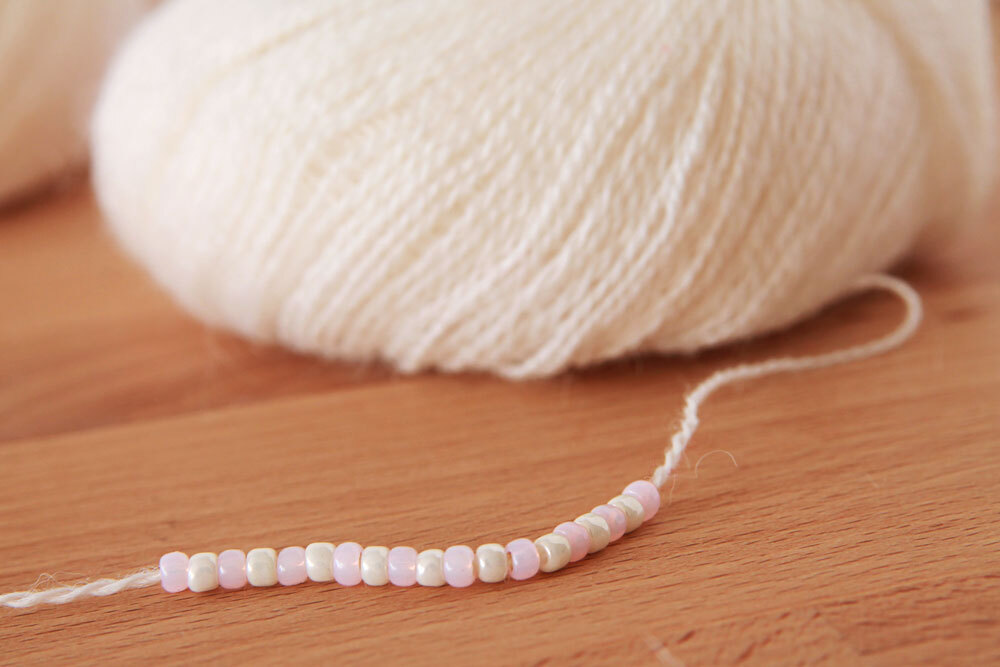 Next week I'll show you the progress, stay tuned!