Do you know the little fluttery feeling that you sometimes get when you see an older project of yours? I have it when I look at this pillow! I've designed the 'Parallel pillow' a while back as a commission for the big UK webshop Deramores. When I received it back I decided that I would take some more pictures, but I forgot about it while working on other things (hello Be Inspired tour!!), oops! So, it was time to get some pictures taken and here's the result!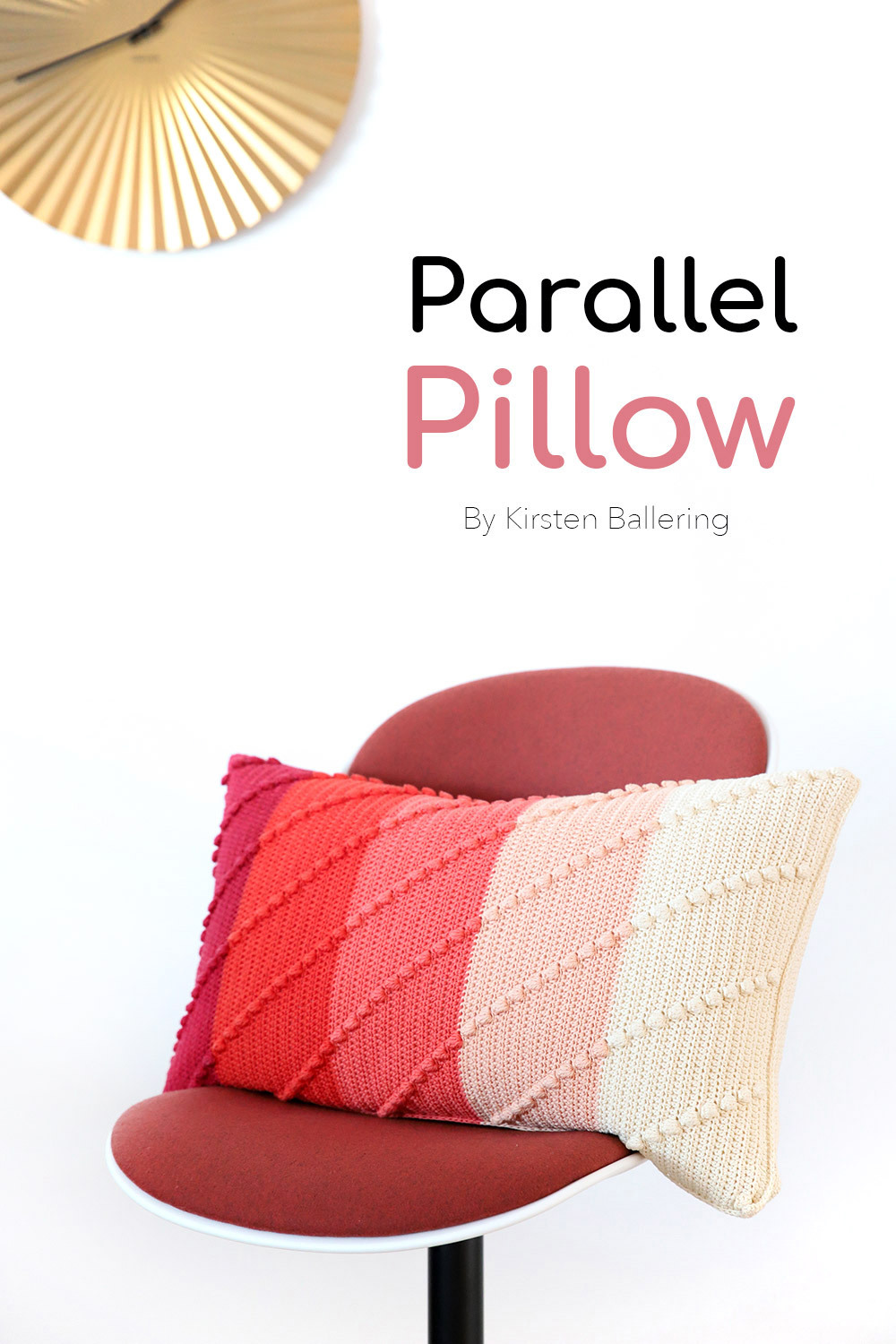 Do you like it? Popcorns are a favourite stitch of mine and I'm always looking for ways to incorporate them into designs without them getting boring or repetitive. Given that I also like to use ombre colours, I decided on combining the two. The pillow itself measures 45 x 60cm, so it's quite big. I've stuffed it with a decently sized (and heavy) inner pillow so it makes for an excellent headrest.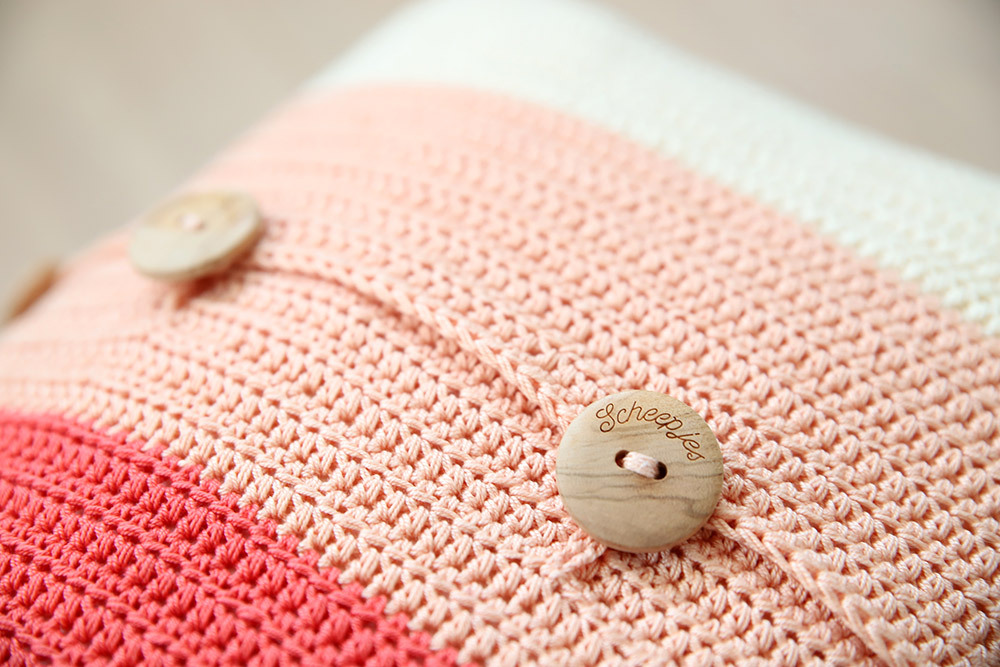 It has a buttoned closing, so you can change your inner pillow and wash the case if necessary. If you're planning on washing it frequently, you might want to consider plastic buttons though. I got these lovely buttons from Scheepjes a while back and the olive wood goes perfectly with the peach panel they're on.
The yarn I've used is Scheepjes Maxi Sugar Rush. It's laceweight cotton, very alike to the old-school cotton that our grannies used for their tablecloths, doilies and curtains. Simply indestructible! Now before you think I've gone mad, I did use this thin yarn double-stranded. That way, it works up to a sports weight yarn. Sweet Treat is available in 87 colours, so you can combine colours endlessly. If reds aren't your thing, have a look at the colours below. This was just me playing around with some of the balls.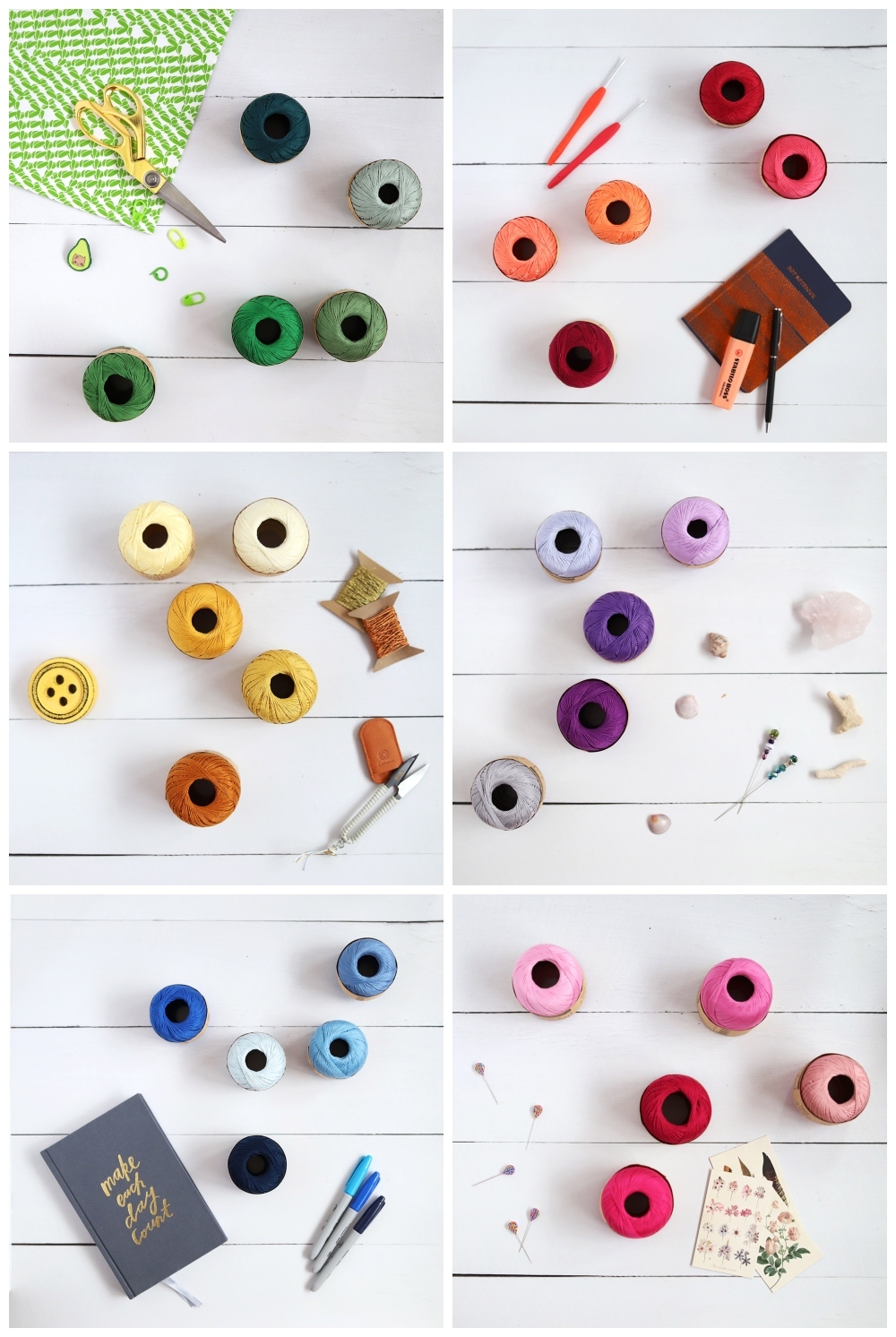 The pattern will follow soon! Until then you can fantasize about which colours you'd like to use?