It's a happy day today because my new project's finally here: The Noëlle blanket!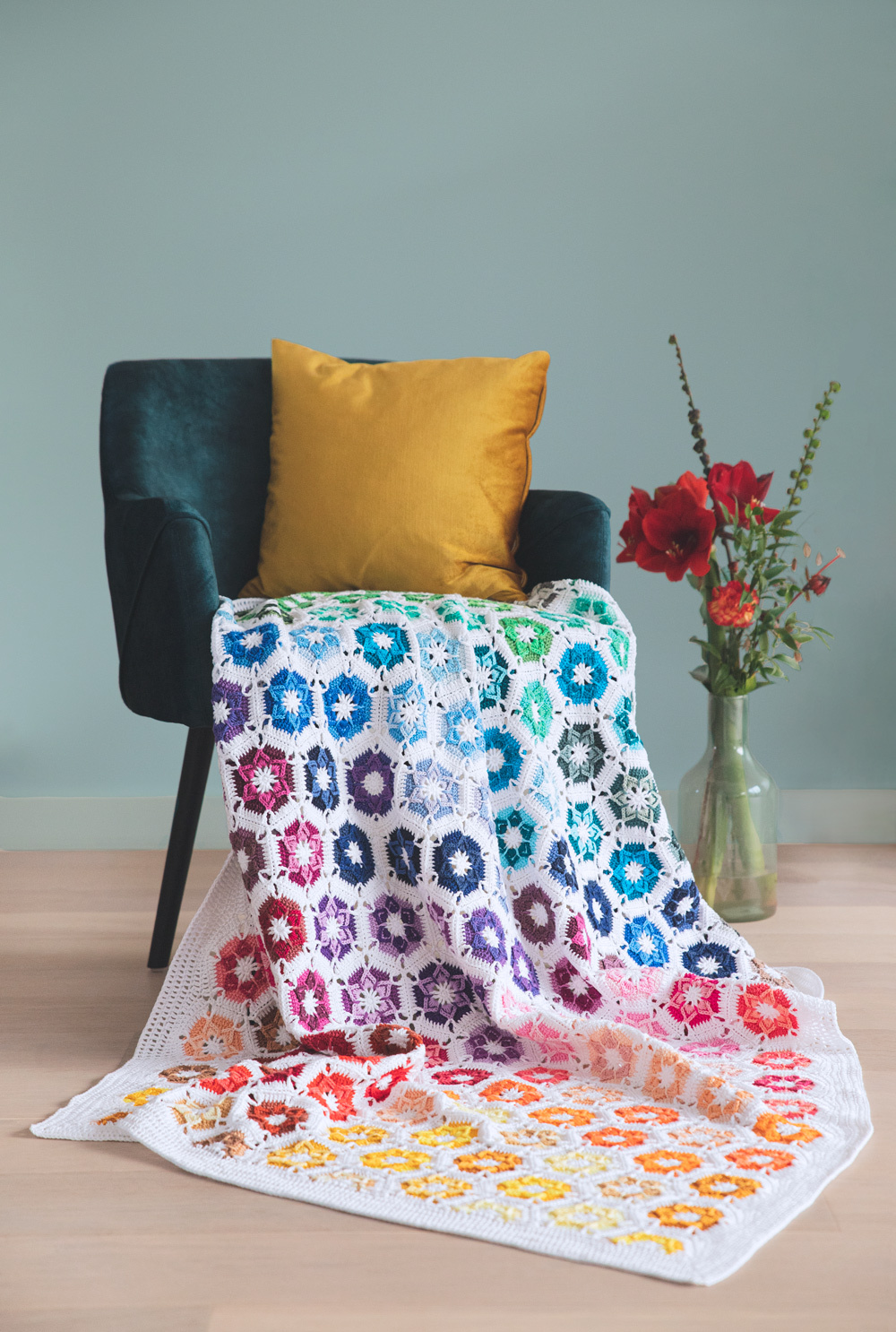 It all started with a box
The Noëlle blanket has been in the works for the better part of a year. It all started with this rainbow in a box. The flower motif is something I came up with last year, when I created a workshop for my LYS Creahuys 41. I called it the 'Noëlle motif - and that name stuck. When I decided to make this motif into a blanket, I had a rough idea of how it was going to turn out. But this is even better than expected!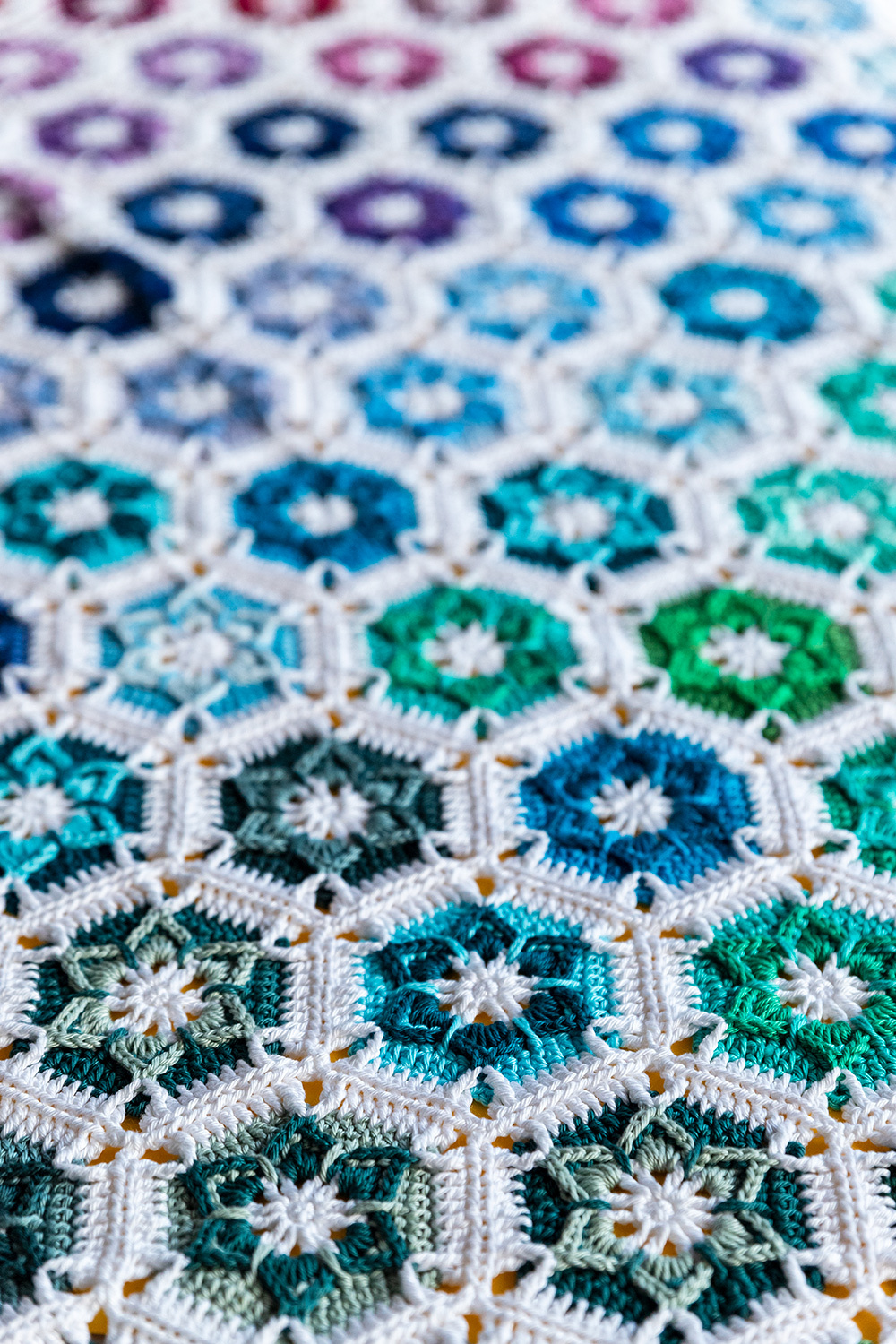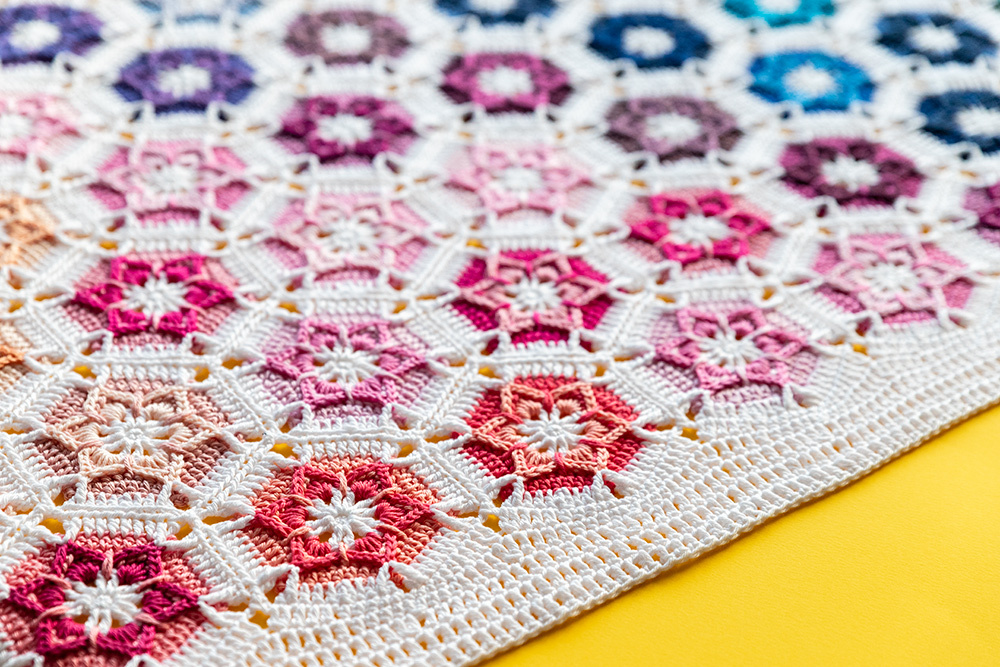 Rainbow Gradient
The blanket consists of 182 motifs and a handful of half motifs. I like my hexagon blankets to be squared, so I put a lot of effort into creating a straight border too. In white, because it borders the colours just beautifully! All put together it measures roughly 150 x 120cm, which is a comfortable adult size. The motifs are made with the Scheepjes Catona Colour Pack and a couple of extra balls of white Catona. All In all, I created 94 different motif combinations which result in this beautiful rainbow gradient.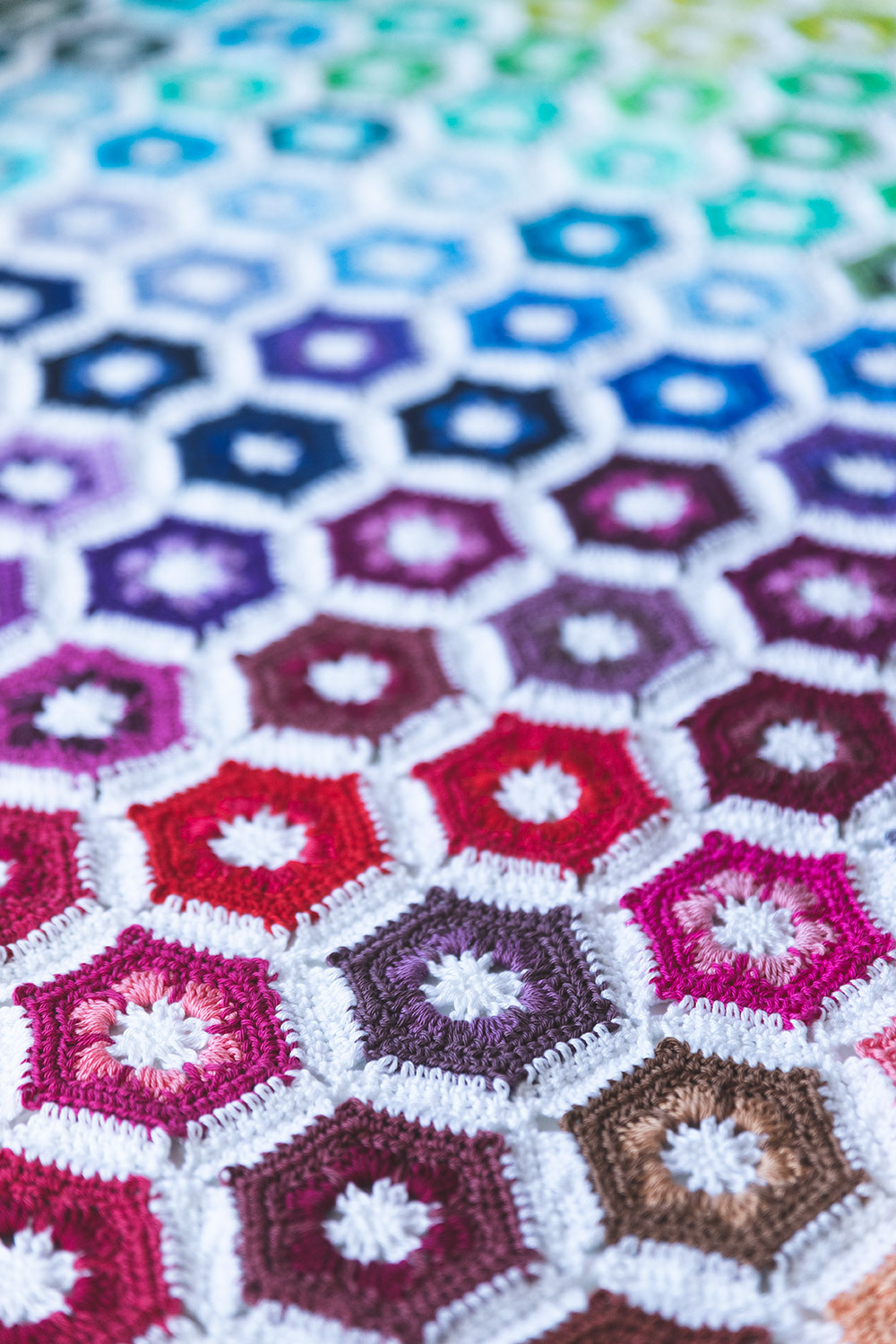 And the back is not half bad too! I opted for a flat and flexible join which is barely visible. It's a join that joins every stitch together, so there are no toes or fingers poking through gaps. The added benefit of a stitch-by-stitch join is that the hexagons hold their shape very well. I'm glad I put in the extra effort!
The pattern
You can find the pattern for the Noelle blanket here. It's available for free on the website, although there's a printable PDF version in my shop for a small fee as well. Happy crocheting!