Have you scored a regular or XL Scheepjes Stone Washed/River Washed Colour pack, but you don't know what to make with it yet? I've scoured the web and rounded up the patterns for this particular pack. I'll update this post with a new pattern when I find it, so check back regularly for more patterns. Inspiration guaranteed!
Don't forget to check out my other Colour pack roundups:
1. Happy Little Tree Blanket by Cypress Textiles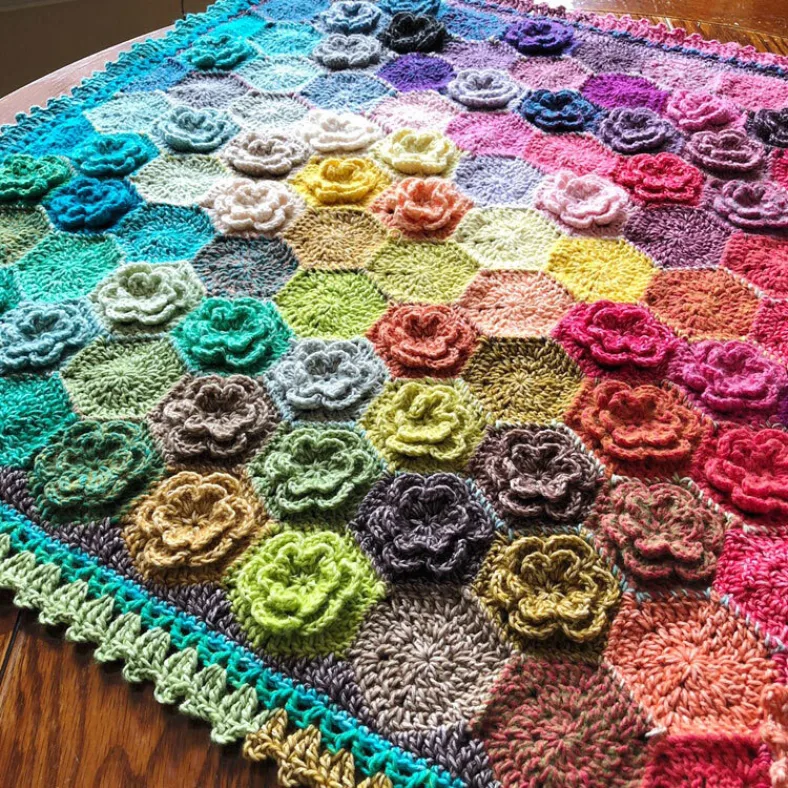 The Happy Little Tree Blanket is made with the Stone Washed Colourpack in mind. Suitable for both the XL and regular version, this blanket will definitely scratch that colourful itch. Find the free pattern on Rachele's blog.

2. All the Colours blanket by Julie Yeager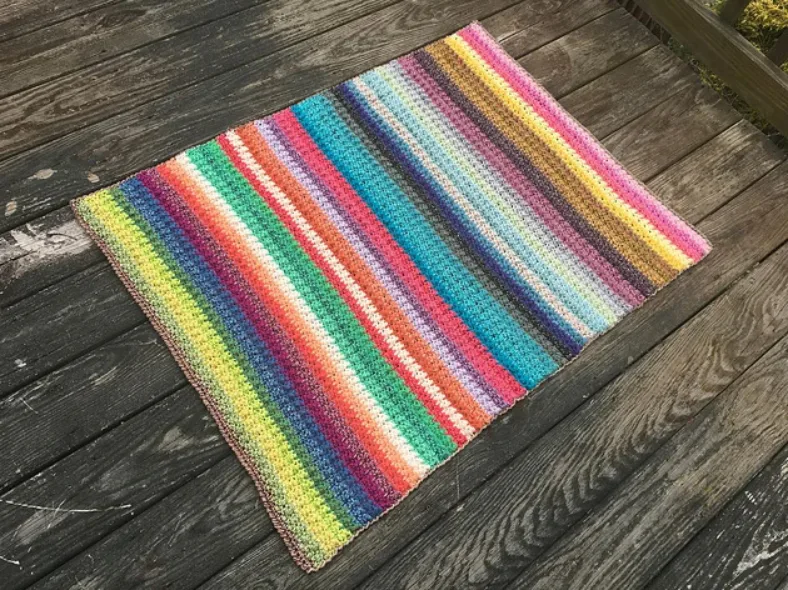 The All the Colours blanket is beginner-friendly and made with the XL pack in mind, and two extra balls of Stonewashed XL if you want to crochet a border. You can purchase the pattern on Ravelry.
3. Little River Blanket by Emma Varnham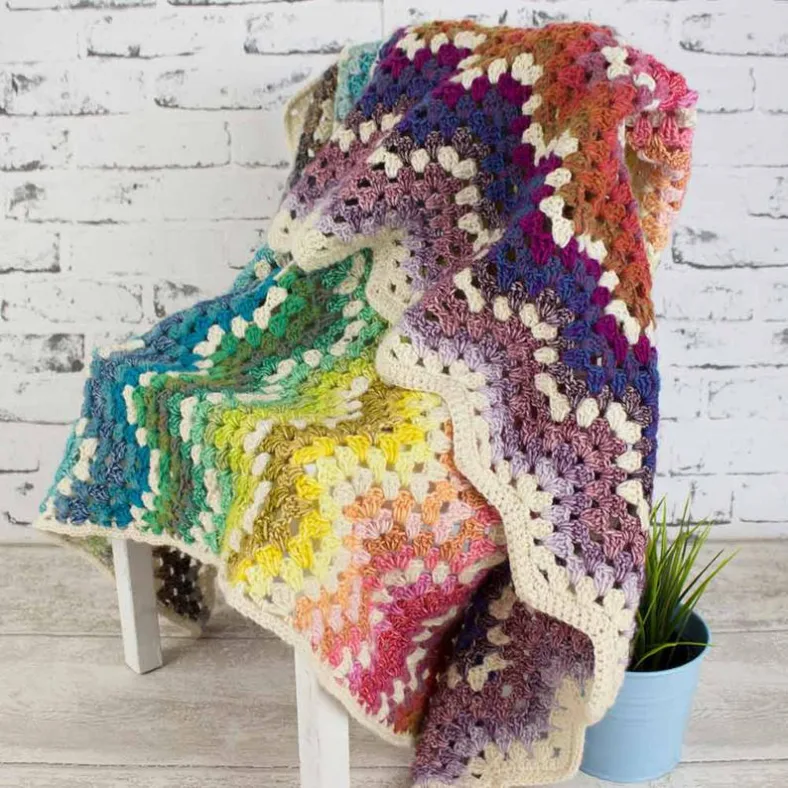 The Little River Blanket is a beautiful combination of ripples and granny stitches. Emma designed this pattern for the Stone Washed and River Washed regular pack, and the pattern is available through Etsy.
4. I Love You So Much Wrap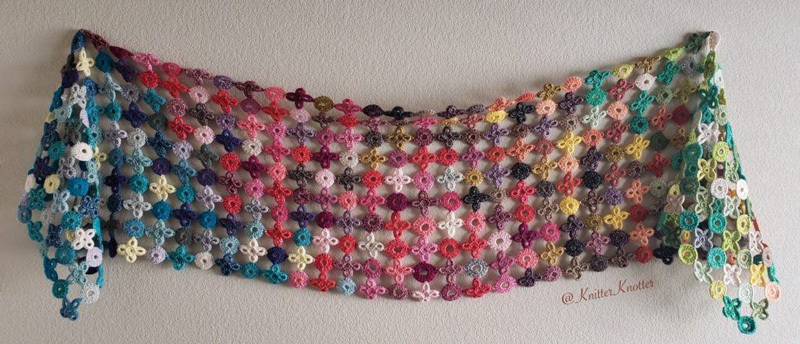 Number four is not a blanket, it's the 'I Love You So Much' Wrap! A beautiful wrap measuring a royal 200 x 50cm (80 x 19in), perfect to gift to a loved one. You'll find the free pattern on Knitterknotter.
5. Bifrost Squares by Elín Guðrúnardóttir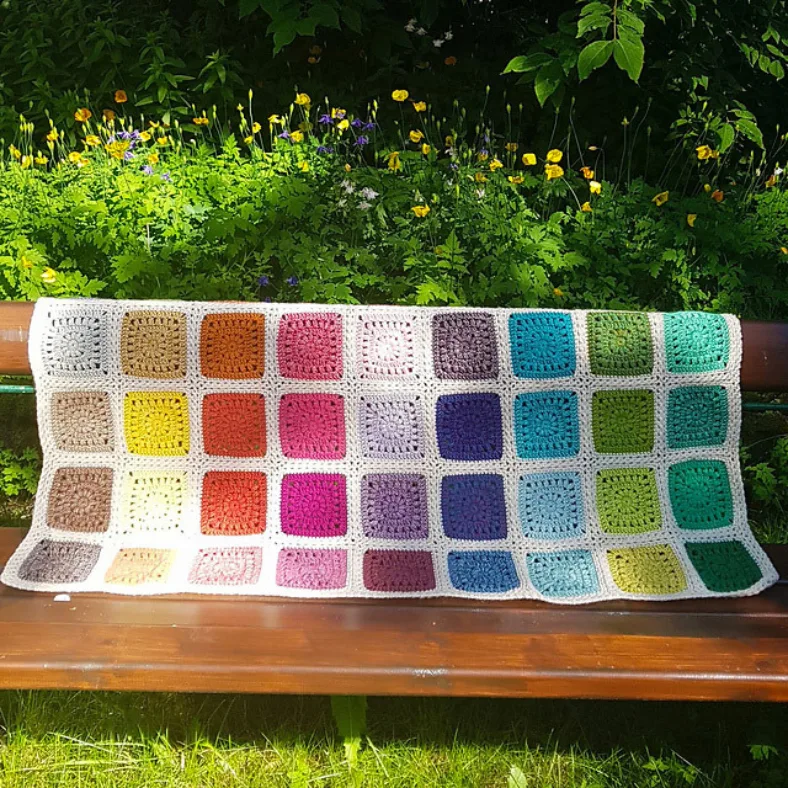 This stunning rainbow blanket was inspired by the Bifrost Rainbow Bridge in Norse Mythology. Elín designed a colourful tribute with a delicate join for the regular Stonewashed Pack. You can purchase the pattern on Ravelry.
6. Star Stitch Rainbow Blanket on Haak Maar Raak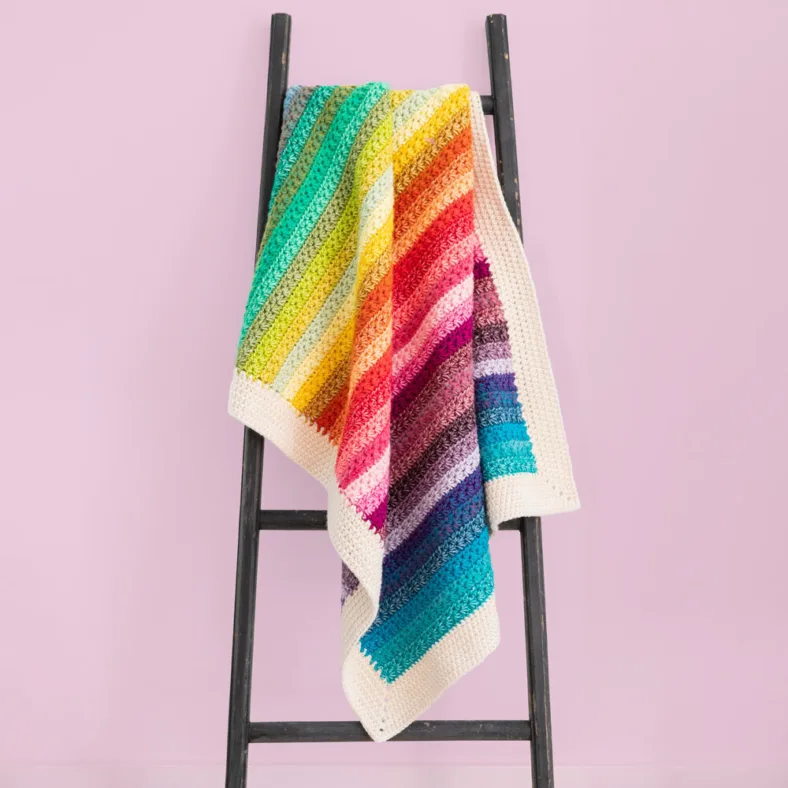 The Star Stitch Rainbow Blanket is my own colourful design. Originally designed for the XL colour pack, but conversions for the regular pack are also included in the pattern.

7. Warp and Weft Blanket by Felted Button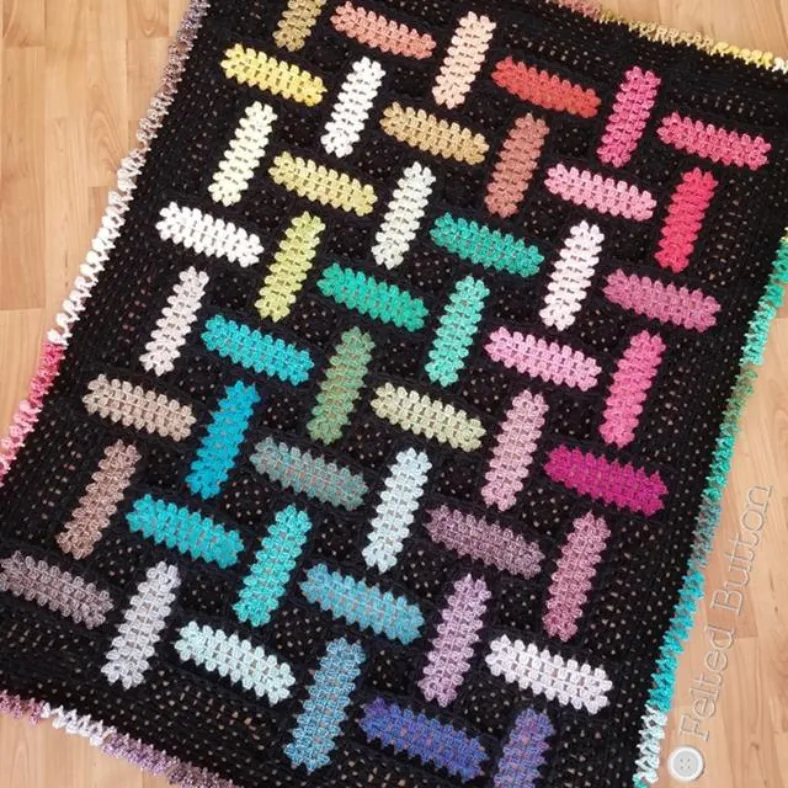 The Warp and Weft Blanket is a modern take on the traditional Granny Square! The original blanket is made with the regular Stone Washed Colour pack and black Scheepjes Colour Crafter, but you also make the complete blanket in Stone Washed - it's up to you! Find the free pattern on Susan's blog.
8. RainBOOM wrap by Miss Neriss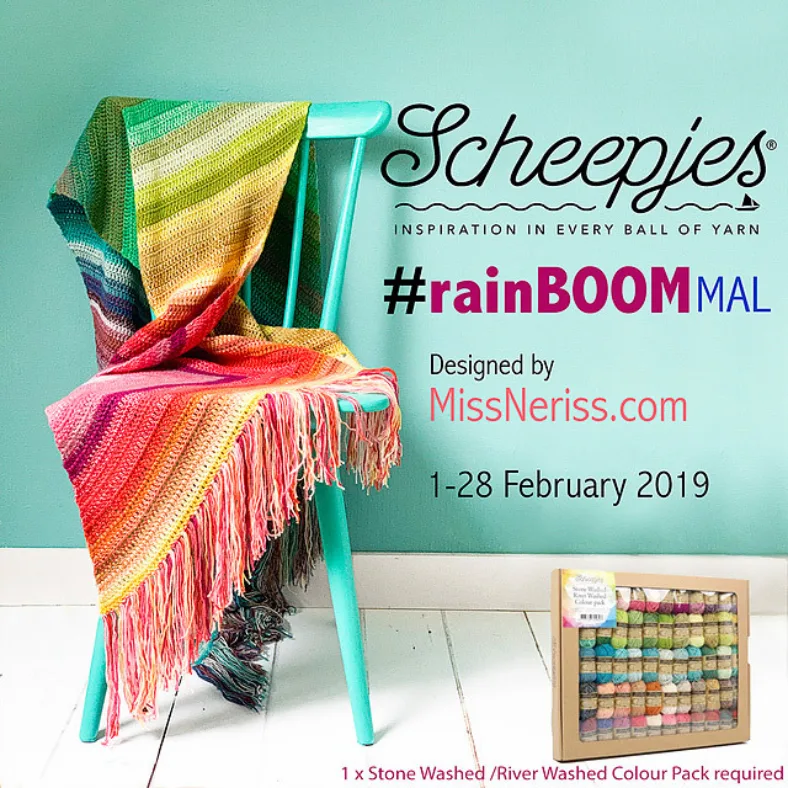 The RainBOOM wrap is a true explosion of colour! With one Regular Stonewashed Colour Pack, you'll create this warm wrap with lots of fringes. You can find the free pattern on Nerissa's blog.
9. Granny Square Blanket by Cozamundo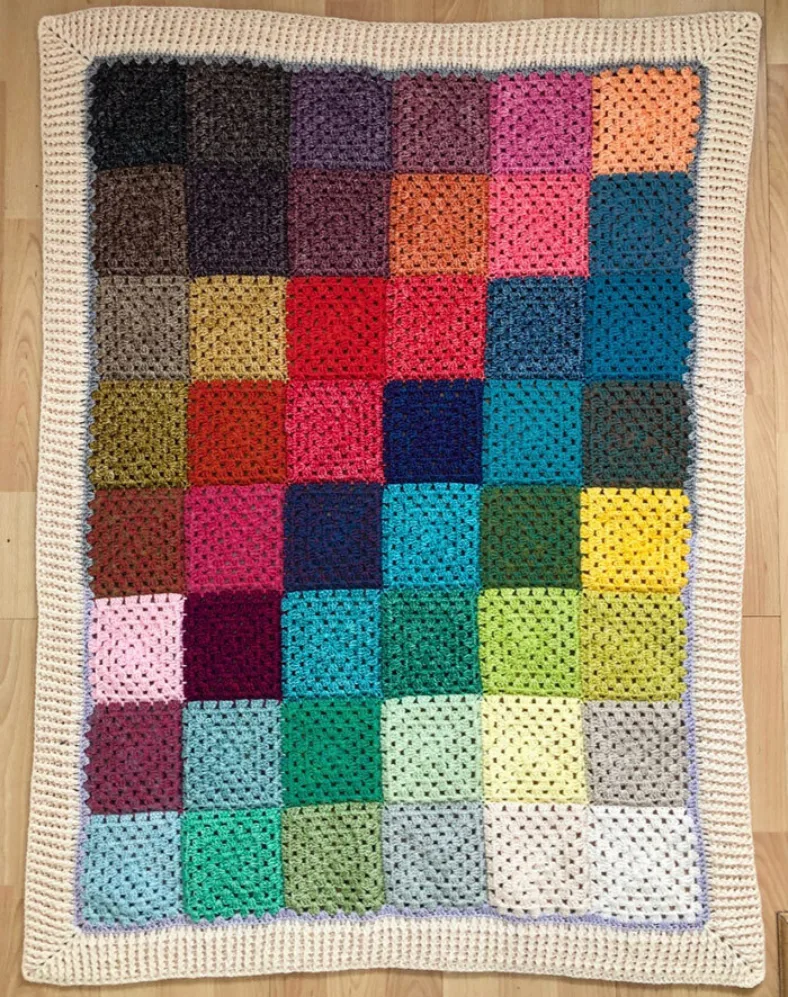 The simple yet stunning blanket by Cosamundo is perfect for beginners looking for some colour. Use your Colour pack and a couple of balls for the ribbed border, and you'll have this blanket made in no time. Find the free pattern on Cozamundo.
10. Emma Blanket by Look At What I made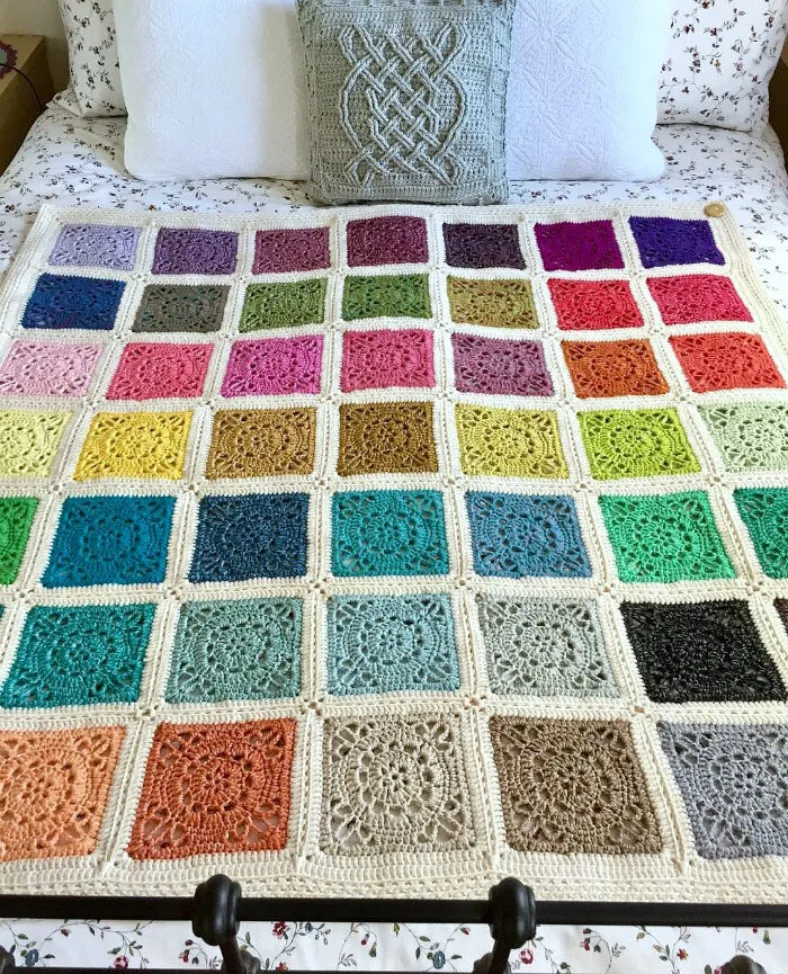 What a spectacle! This is Hazel Raven's take on the Emma Blanket by Look At What I Made. With a few simple alterations and a colour pack, you can make this stunning blanket too. You can find the free crochet pattern for the Emma Blanket and all the information about this version on Dedri's blog.
11. Summer Joys Flower Blanket by Fluffy Woolly Mammoth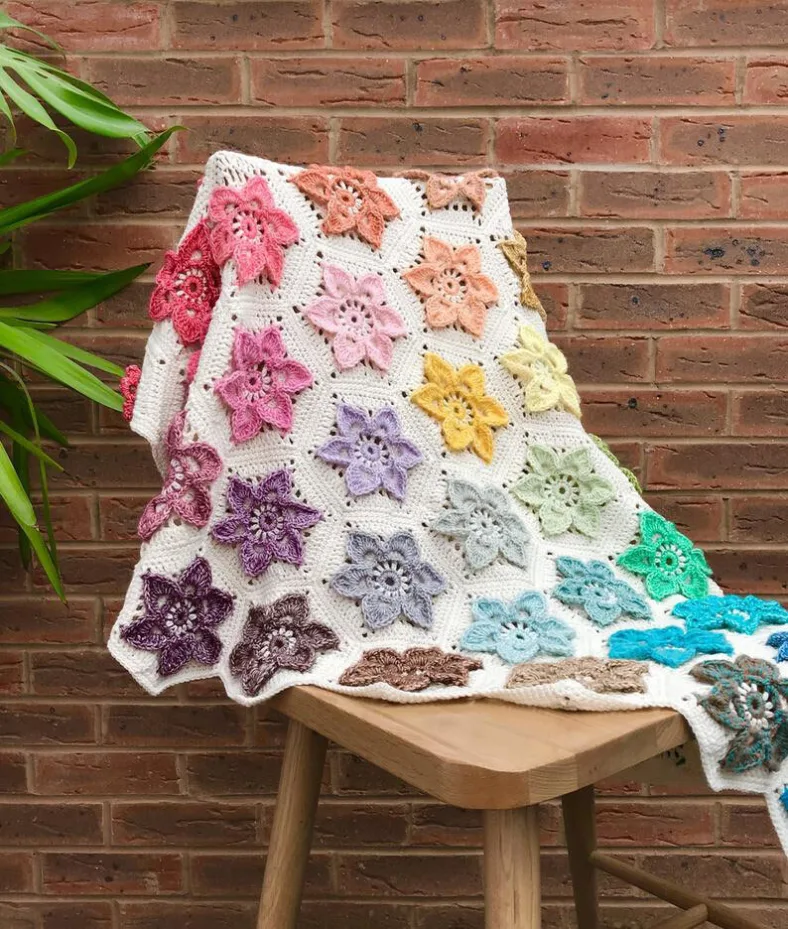 What a beauty! The Summer Joys Flower Blanket does justice to its name, and all you need to make your own is a Colour Pack and some extra yarn for the joining. You can find this magnificent pattern on Etsy.
12. Updated Asanas blanket by Felted Button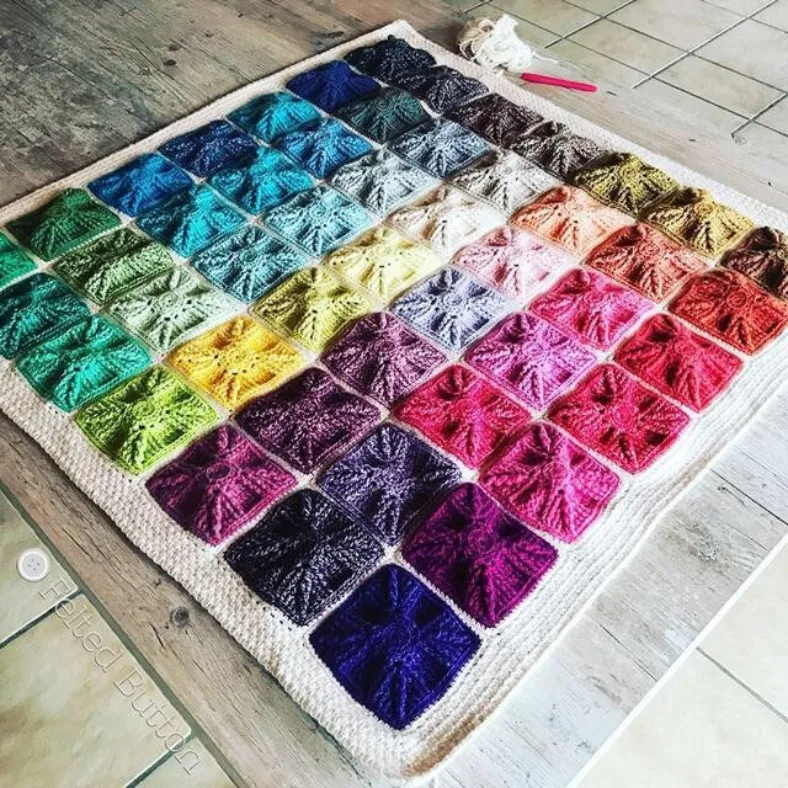 The original Asanas blanket is updated to work with the Scheepjes Stone Washed Colour pack. Courtesy by April Luescher, we can now recreate this beautiful version via the updated pattern on Susan's blog!
13. Memory Throw by Miss Neriss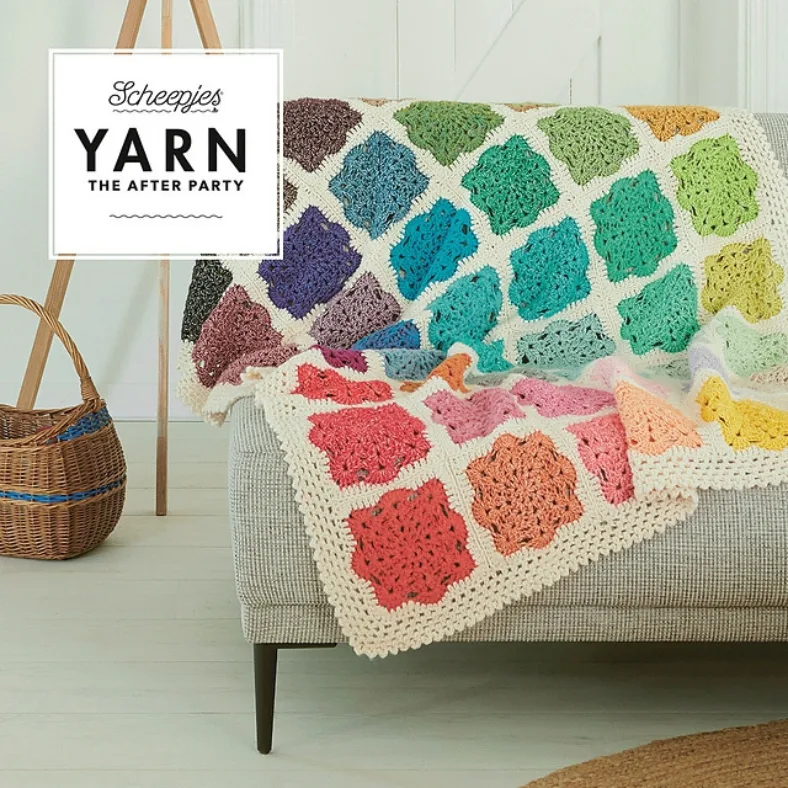 This beautiful pattern features in After Party 81. Grab a Scheepjes Stone Washed XL Colour pack and some additional yarn for the joining, and this stunning throw could adorn your sofa too! You can purchase the After Party pattern on Ravelry.
14. Terrazzo Afghan by Tinna Thórudóttir Thorvaldsdóttir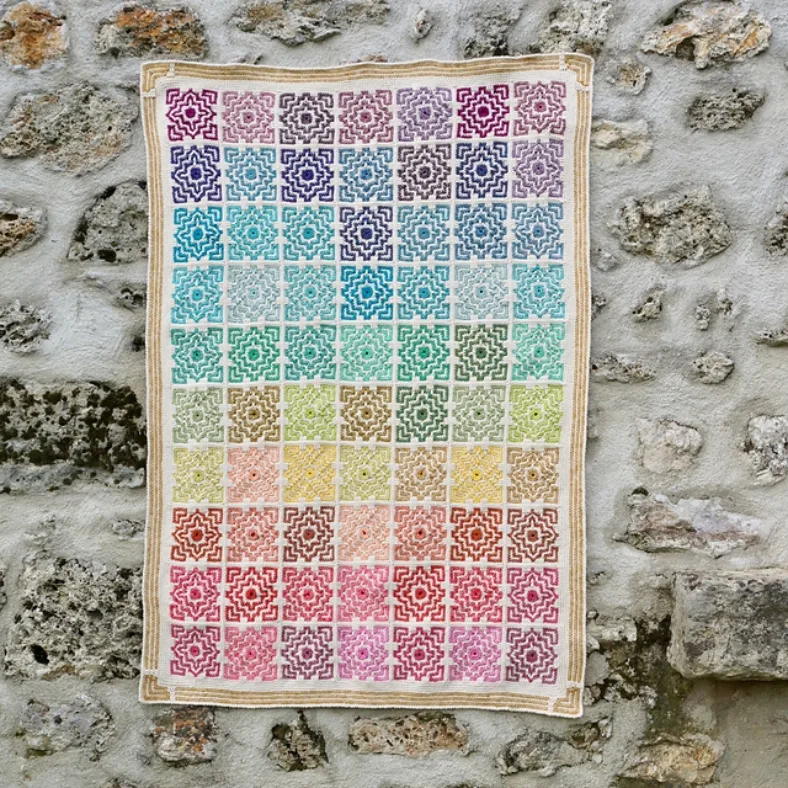 This pattern deserves an honorary mention. While the original blanket is made with different yarns, Ravelry user Triscote seized the opportunity and a Scheepjes Stonewashed pack to create a smaller version of this magnificent blanket. The result is a stunningly soft colour palette and a beautiful new option for our Colour packs. You can purchase the original pattern from Tinna on Ravelry.
15. Roman Tiles by TheCraftsTeacher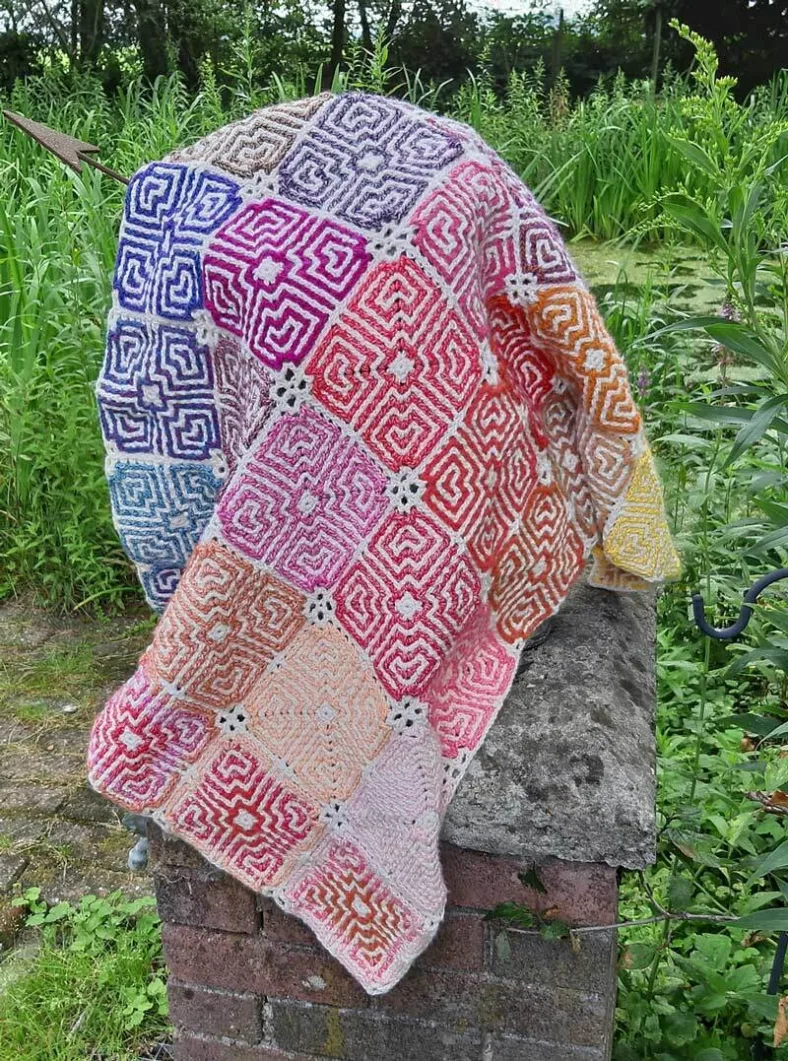 This wonderful blanket has been designed by TheCraftTeacher for the Regular pack. Create your own magnificent version with the pack and a bunch of regular Stonewashed balls for the background colour!
16. Spiraling into the Unknown Blanket by Flo and Dot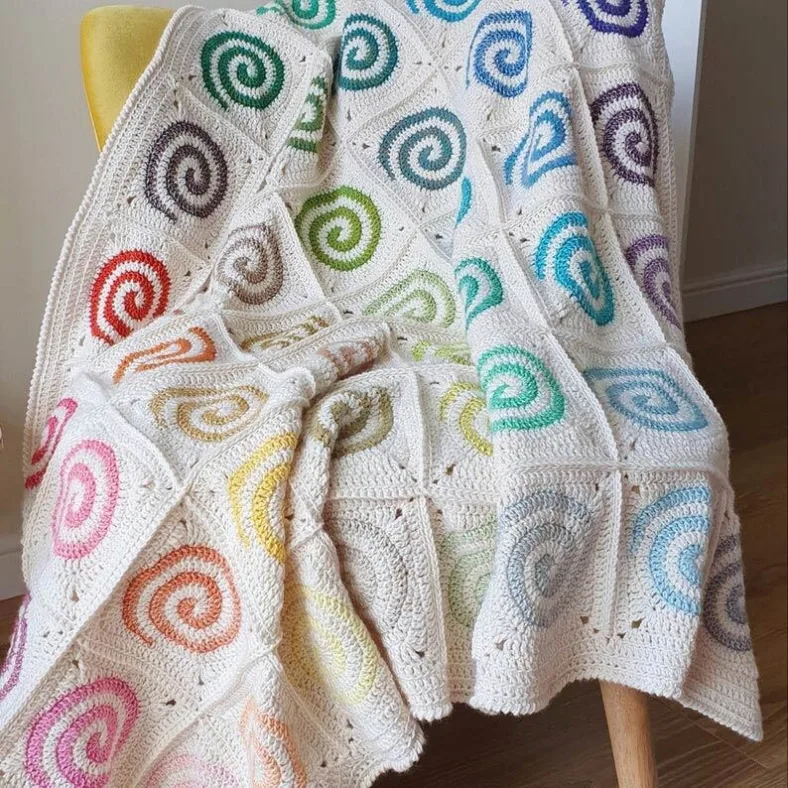 Sarah-Jane from Flo and Dot made the most of her time at home during lockdown and created this stunning blanket! All you need is a Stone Washed colourpack and a couple of balls for the background colour. The full pattern is available on Etsy, but a free motif explanation is also available on Sarah-Jane's blog!

17. Watercolor Granny Blanket by A Spoonful of Yarn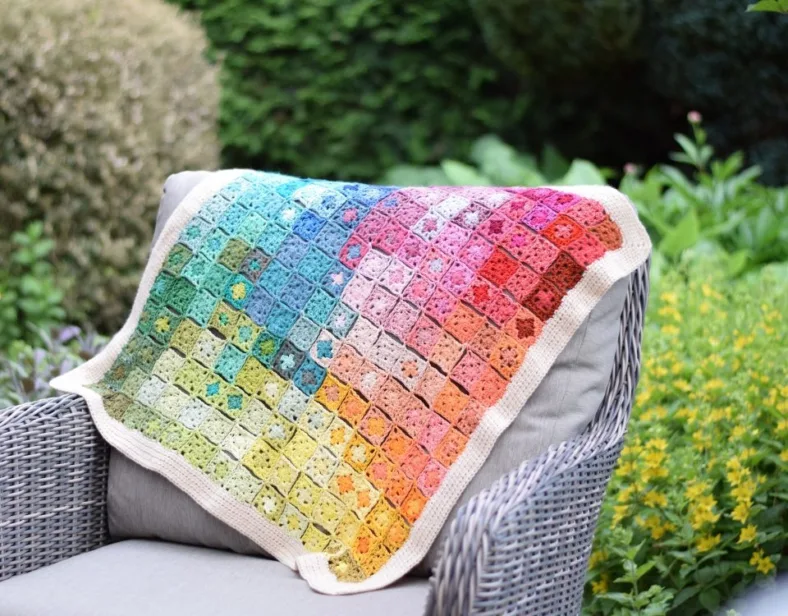 This blanket is the epitome of perfection! Transform your pack into this stunning project with a dreamy watercolour vibe. Add some extra balls of regular Stone Washed for the border and voila, you've got yourself a beautiful baby blanket!! You can find the free blanket pattern on Christina's blog.