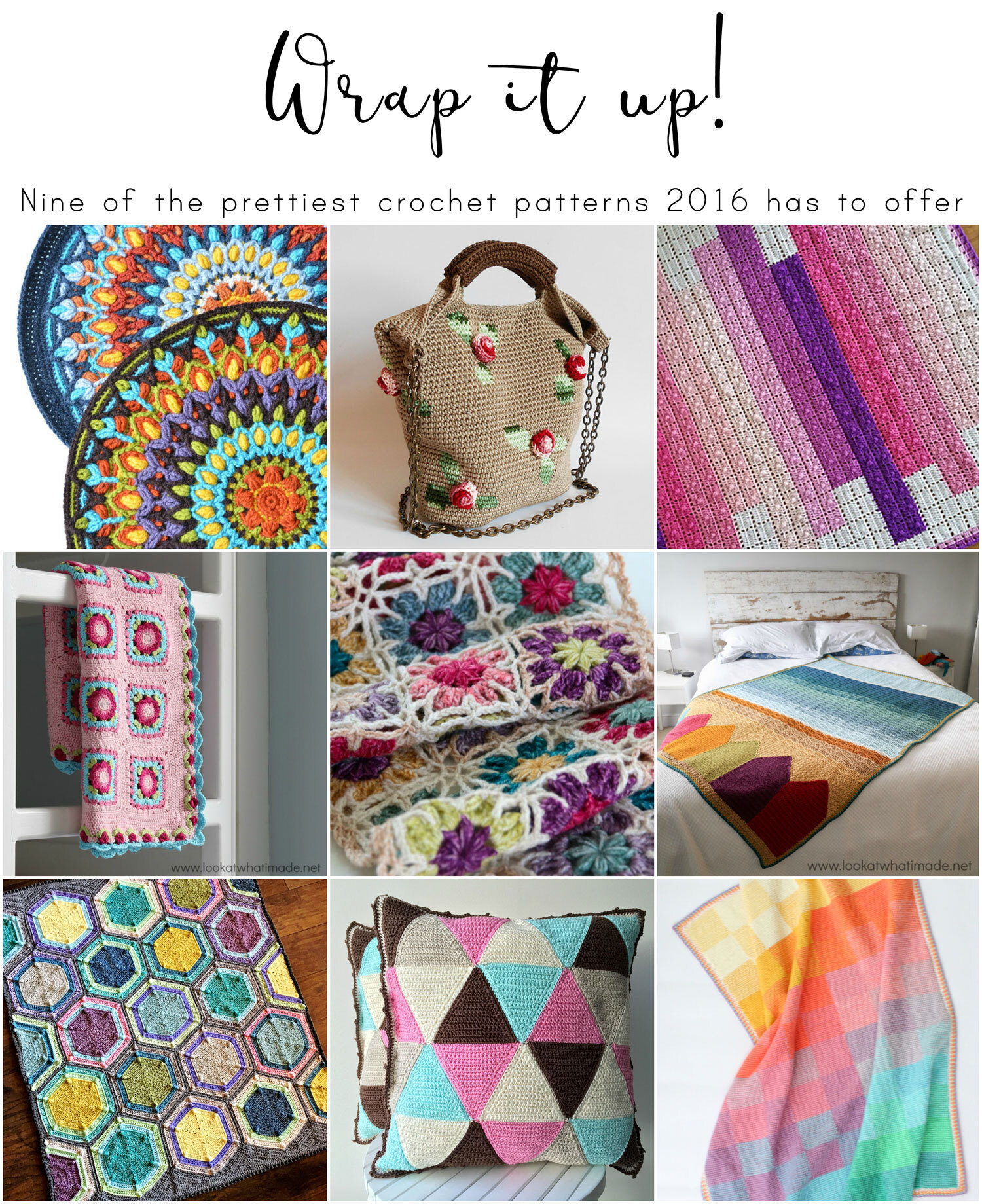 Move over, 2016! 2017 is knocking on our doors and is promising lots of pretty projects, judging by the Pantone fashion color report for spring 2017 at least. But so many gorgeous projects have been cast off in 2016 too! I've listed my favourites in this crochet roundup for you: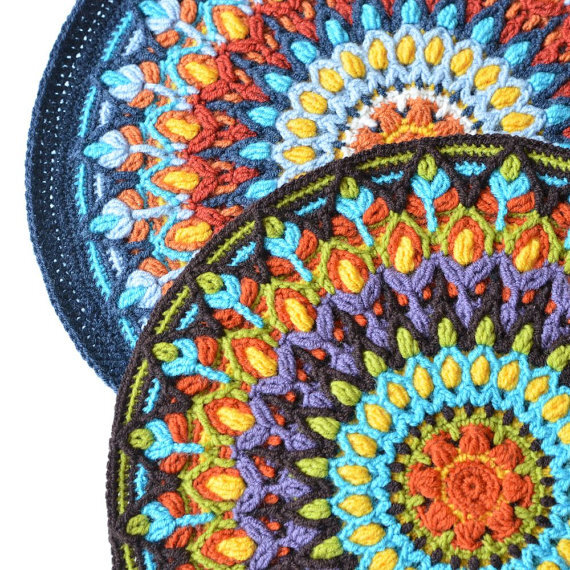 1) Spanish Mandala by Lilla Bjorn Crochet on Etsy
Isn't it just a burst of colourful goodness? Overlay crochet might seem intimidating at first, but I have first-hand knowledge of how detailed and easy to follow Tatiana's patterns are! Definitely worth a try.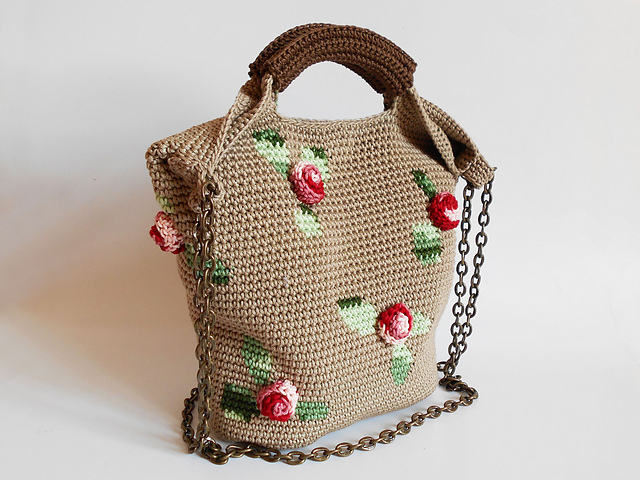 2) 3d Roses bag by Chabepatterns on Ravelry
I don't make many crochet bags but if I had to choose, this one would be high up on my list! the 3d roses are so, so cleverly done and the brown background compliments them even more. It's probably not the most colourful piece in the roundup, but definitely one of the most innovative!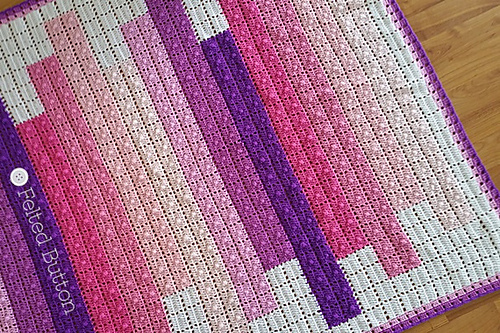 3) Teethering tower blanket by Felted Button on Ravelry
As with all of Susan's blankets, it looks fabulous and has the recognizable 'Felted Button look'. I was immediately in love with this blanket for its simple and thus so attractive design. Wouldn't it look great in rainbows as well?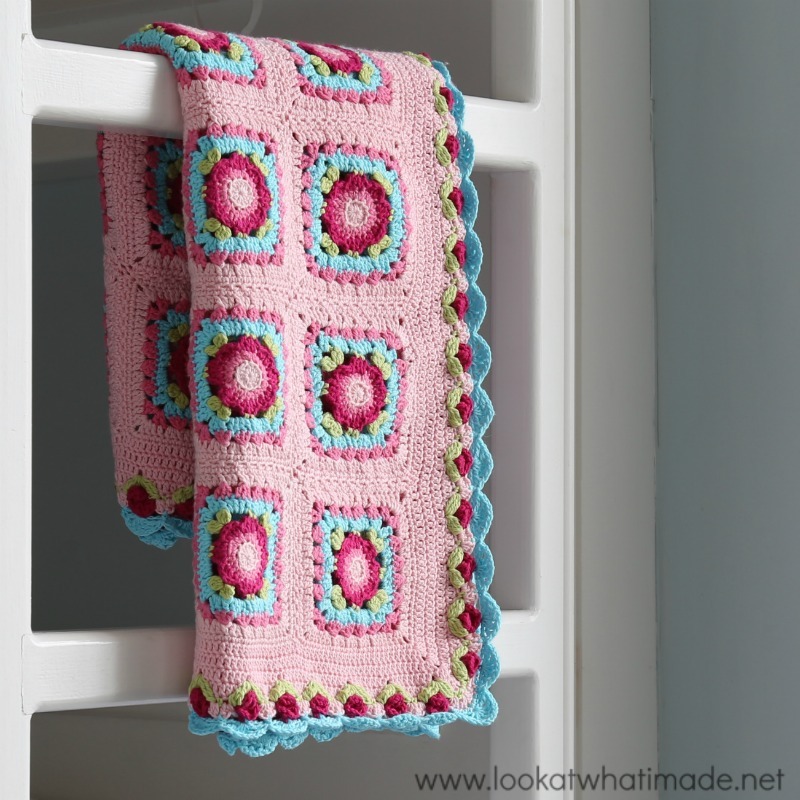 4) Lydia's blanket by Look at What I made
There is a time when you have to use pink, and this blanket is made for pink. Lydia is rocking it! Dedri has made a beautiful colour combination of the soft pinks, deep reds and striking blue and for that, it has earned its place on this roundup.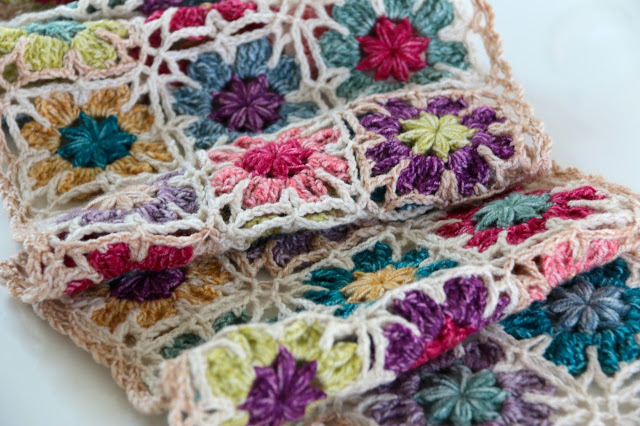 The variegated yarn combined with the shades of off-white and beige work so well together! I have never been to Bali, but I can imagine this fitting the Bali-feel perfectly!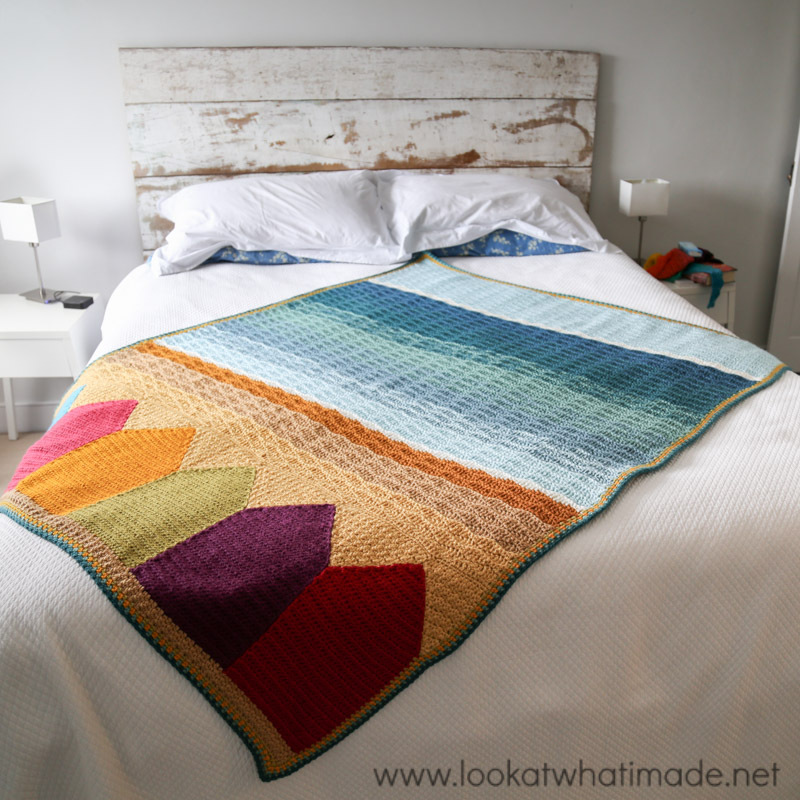 6) Summer in Swanage blanket by Look at what I made
Another pattern of Dedri made the list: The summer in Swanage blanket is a striking example of how you can create a stunning blanket with just a couple of colours and a well-thought-out design. Summer in Swanage is inspired by beach huts from Dedri's youth… I can see myself sitting on that beach by just looking at the blanket!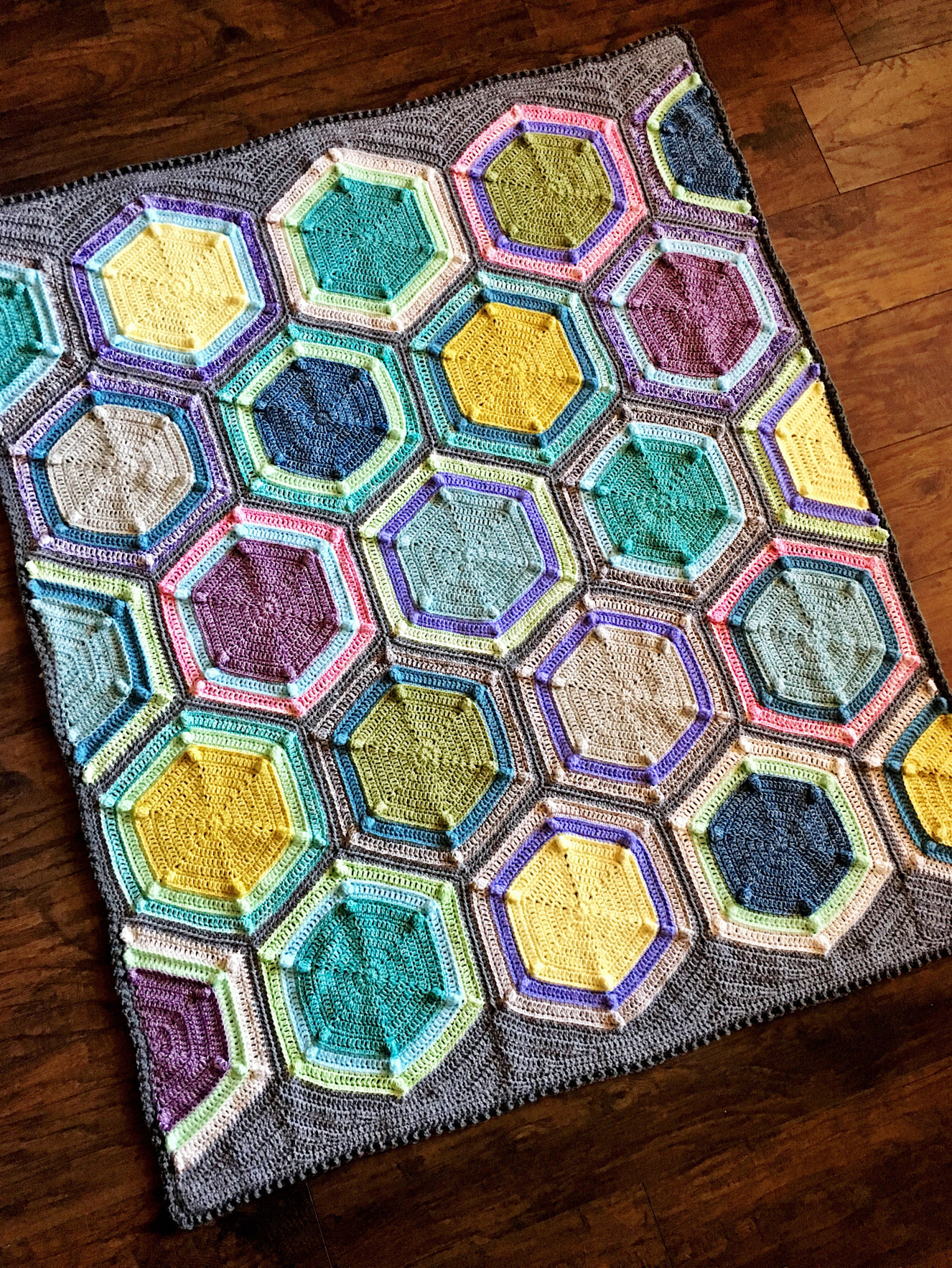 7) Moon Landing blanket by Cypress Textiles
This is no ordinary hexie-blanket, this is an amazing hexie-blanket! The use of colours in this pattern stood out to me from the start. At first, I was really curious how it would turn out because all I saw were a couple of WIP photo's with hexagons and yarn, and after seeing it all come together I just knew it had to be on this list. Well done, Rachele!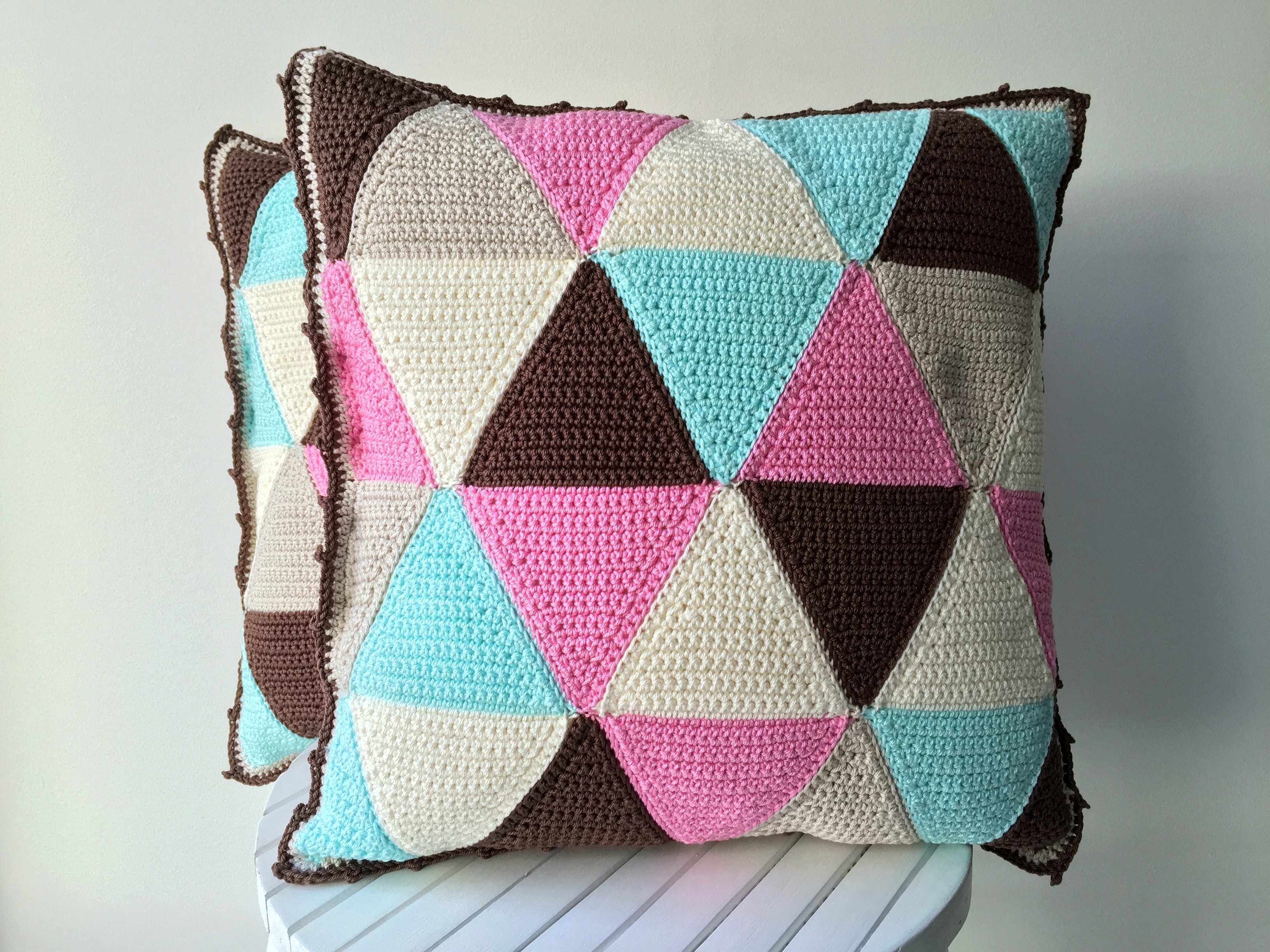 8) Triangle Cushion Covers by MaRRose CCC
Aren't the colours just fabulous? The blue, the pink, the brown, it just fits together. And the little picots on the edging are just so pretty. Brown can be a really harsh colour but this shade, combined with the other brighter colours is perfect. It's on my must-make-list!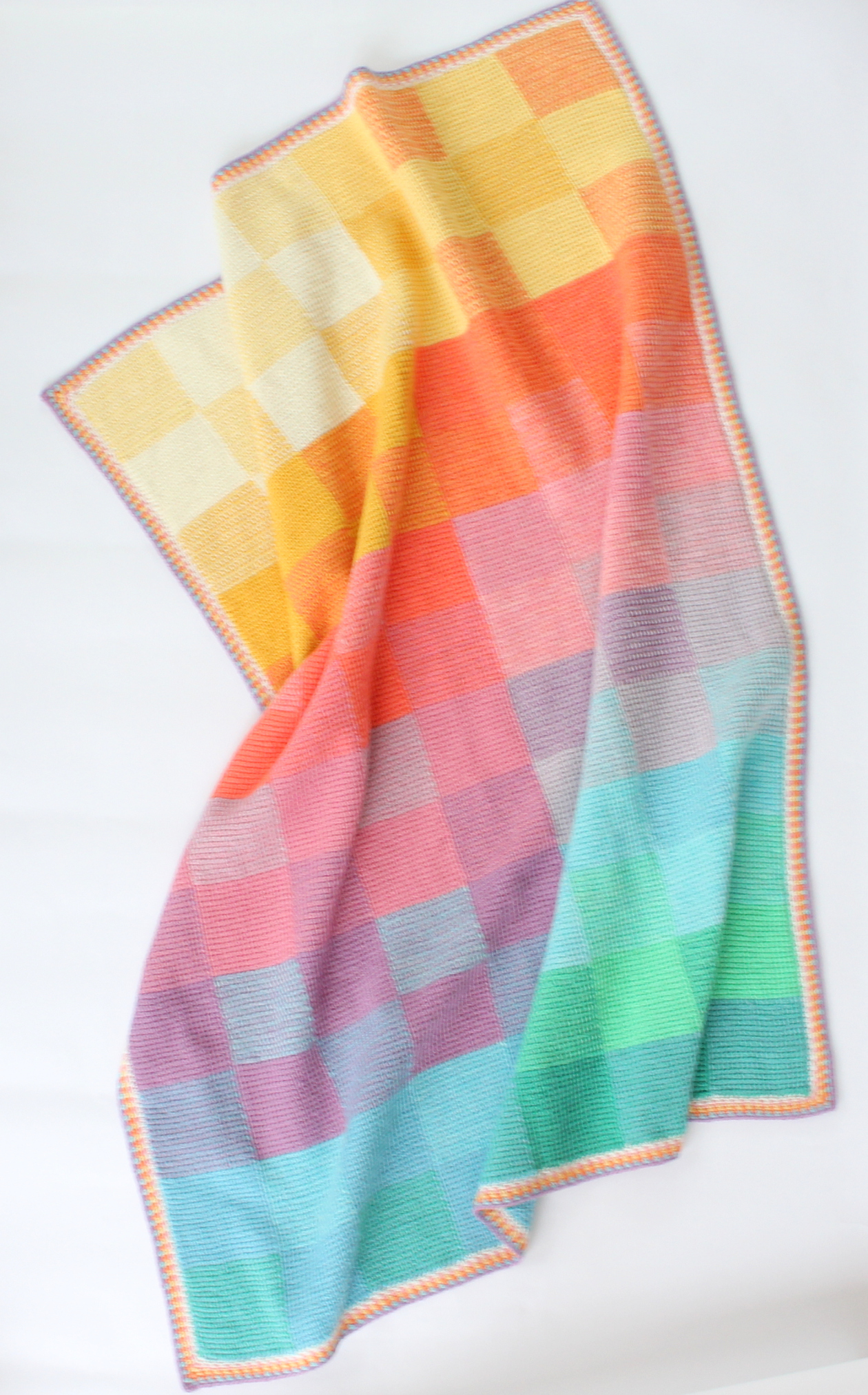 9) Tunisian Sunset Blanket by Poppy and Bliss on Etsy
I've said it before and I'll say it again: Poppy and Bliss is a queen of colour and this blanket is no exception. The Tunisian stitches are so neatly aligned which puts all the focus on the colour use in this blanket. Which as you might know, is completely up my alley! If you want to try your hand at Tunisian crochet, this would be a fabulous project to strive for!
That rounds up the blog posts for this year. I'm busy working on projects for 2017 as well and lots of those exciting projects in the new year, so stick around and don't be a stranger!