Are you looking for projects for your granny square? I've collected several unique and inspiring ideas that will help get those creative juices flowing. It doesn't matter whether you're a beginner or an advanced crocheter, because you'll find something that sparks your interest here!
What is a Granny Square?
How do we determine what a Granny Square is? The traditional block consists of groups of 3dc made in a square block (more about traditional Granny Squares here). Nowadays you've got solid granny squares, sunburst granny squares, and so on. There's not one clear-cut definition that is universally recognized, as far as I know. For me, I think a Granny Square is square, has the potential to be used in a group (like for blankets or pillow) and has a little element of dc's or clusters. But that's just my definition, and you can have your own! It doesn't matter anyway - they're beautiful to look at and fun to make and that's what counts.
What yarn can you use for a Granny Square?
Almost any yarn is suitable to be used in a Granny Square. If you're a beginner, I'd stick to cotton yarns like Catona or acrylics such as Colour Crafter. They're available in a range of colours and have clear stitch definition, making it easy to crochet with. If you're an expert, wool blends like Metropolis also offer lots of possibilities.



Easy Granny Square patterns
These patterns are beginner-friendly. Not too many rounds per square, easy instructions. Perfect if you're just learning how to crochet, or are looking for a variation on the traditional granny square without immediately diving into complicated patterns!
Boho Granny Square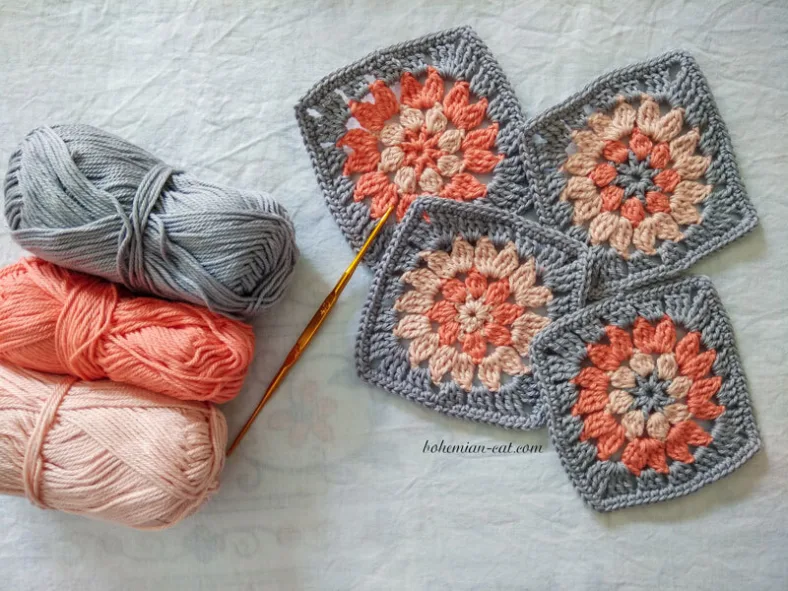 This stunning pattern yields high results in only five rounds per square. You can find the free pattern on Bohemian-cat.com.
Granny Square 2.0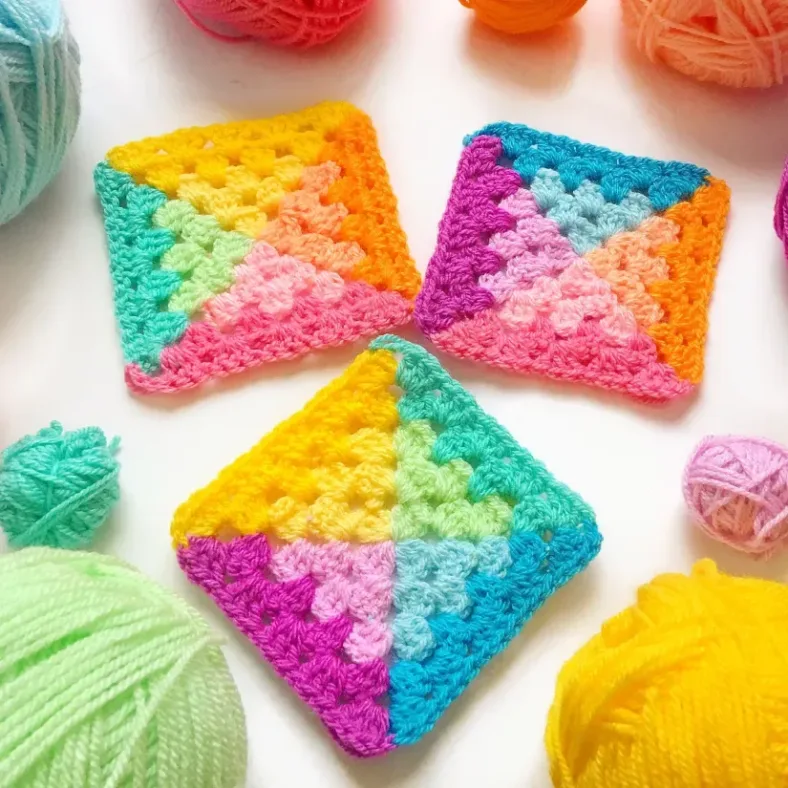 Crafty CC is one of my favourite rainbow designers. This time, she reimagined the traditional granny square into a colourful work of art. Doesn't it just scream joy? You can find the free pattern on her blog.
Watermelon Square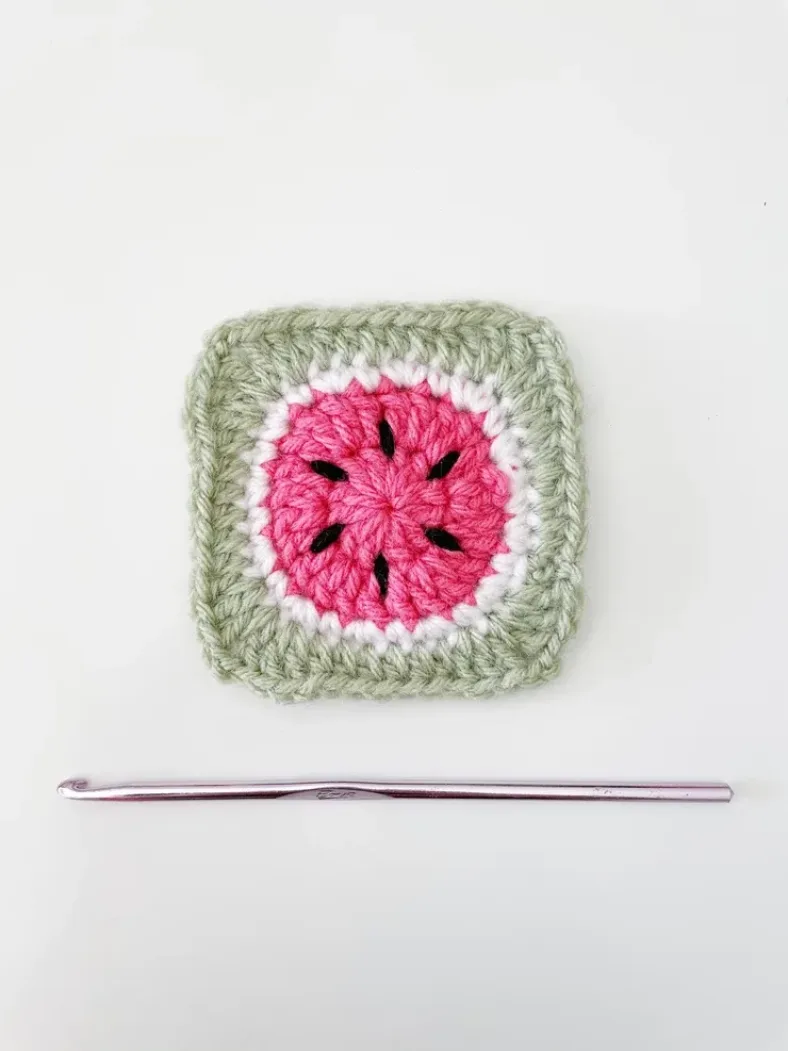 Mel created the cutest of tiny squares with this Watermelon Square. Isn't this a neat idea? You can find the free pattern on Mel.crochets.
Rainbow Puff Square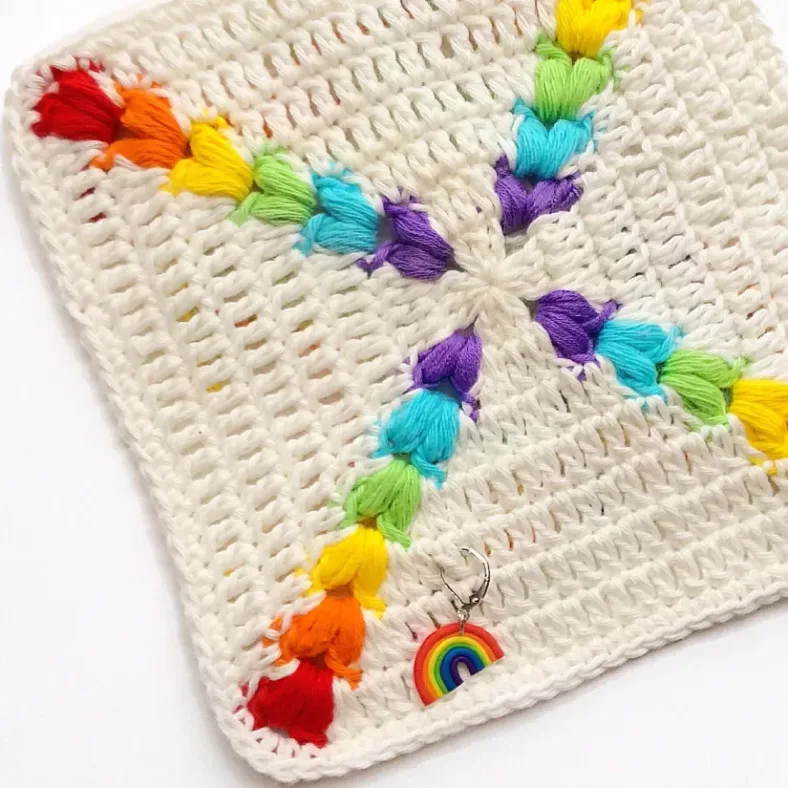 Another beauty from Crafty CC: this non-traditional, rainbow puff square makes the colours in this granny square pop! You can find the full tutorial on the Crafty CC blog.
Primavera Flower Square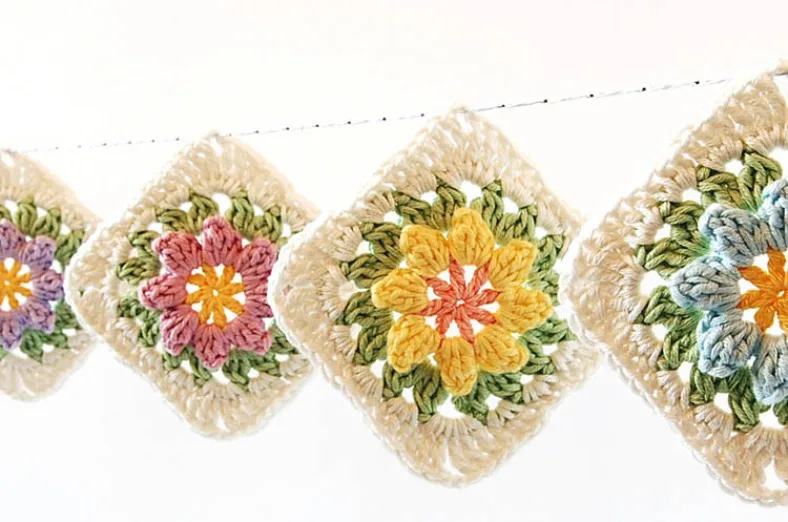 The Primavera Flower Square is elegant, and it just breathes spring and flowers to me. You can find the extensive tutorial for this granny square on Dada's place.

Large Sunburst Granny Square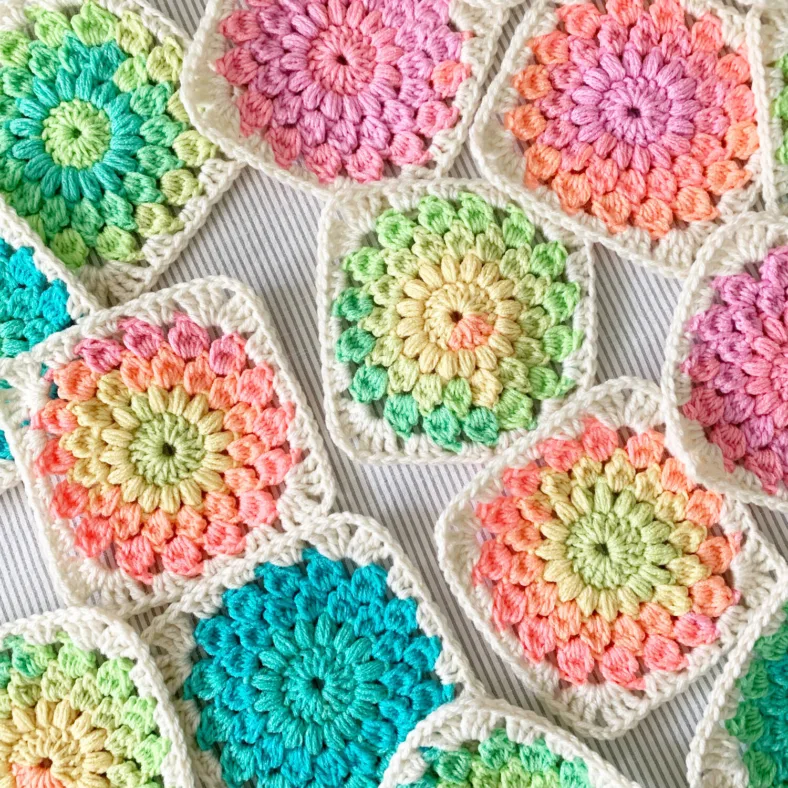 The Sunburst granny square is a refreshing take on the traditional motif. You can make it in so many colours, with the retro version of Nautikrall crochet being an excellent version to play with! You can find the free pattern on the Nautikrall blog.
Dainty Daisy Granny Square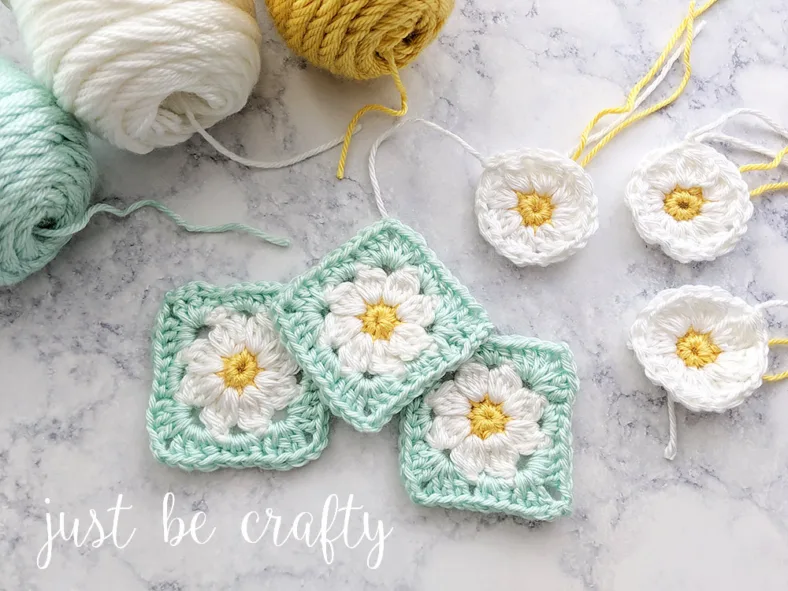 Dainty Daisy Granny Square is the perfect name for this little square. I imagine fields of flowers, filled with the most delightful colours. This granny square pattern is easy to make for beginners, and you can find it in full on the Just Be Crafty blog!
Bobble Drops Granny Square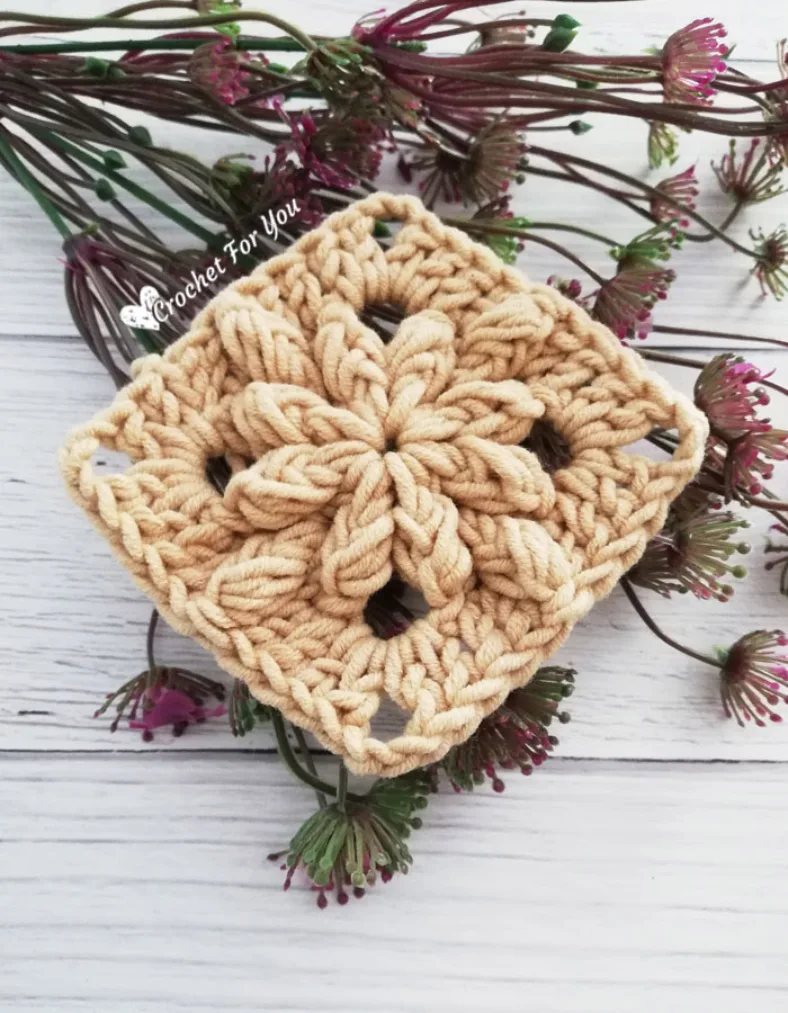 While this square looks intricate, it's surprisingly easy to make! You can find the full pattern including video tutorials on the Crochet for You Blog.


Intermediate Granny Square patterns
If you are looking for granny blocks that you can make your own, these intermediate granny square patterns will do just that. They are often slightly bigger and consist of more rounds than beginner squares, allowing you to customize to your heart's desire.
African Flower Square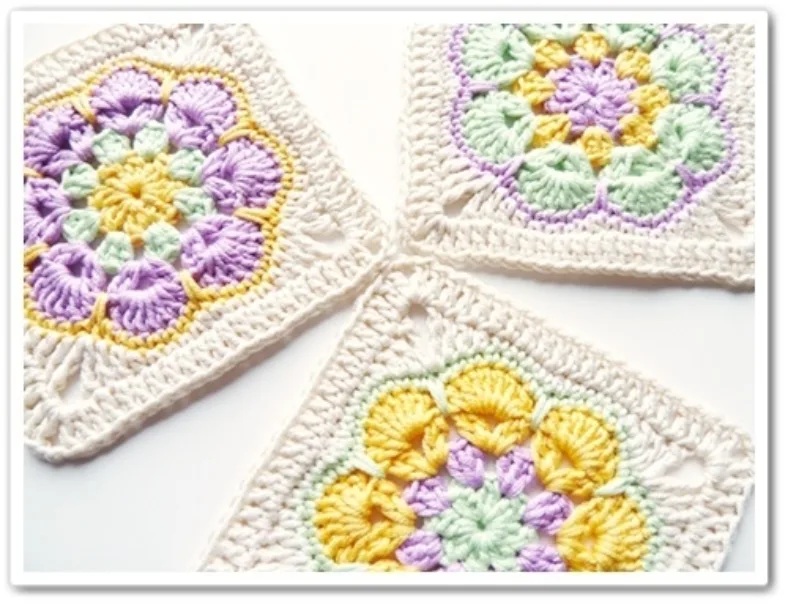 This beautiful square is designed by Barbara from Made in K Town. It's a colourful motif, and I can already see a million colour combinations. You can find the free pattern on the Made in K Town blog!

Victorian Lattice Square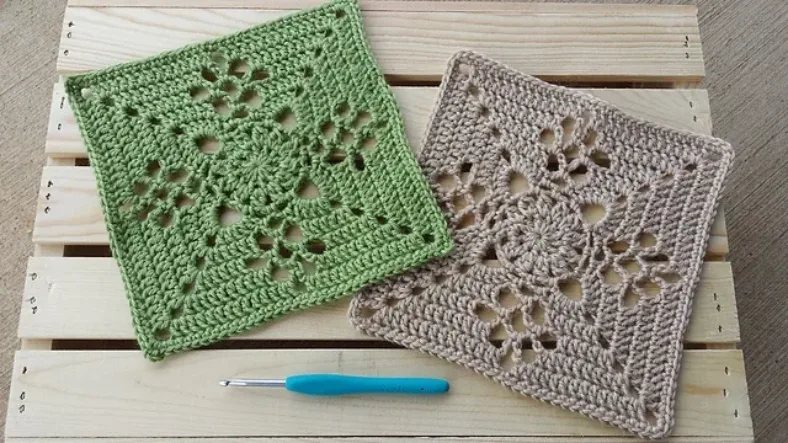 Destany Wymore designed the Victorian Lattice square. A striking combination between solid and lacework, and I imagine it would look lovely in any colour combination. You can download the free pattern on Ravelry.
Puffs and Huggs Granny Square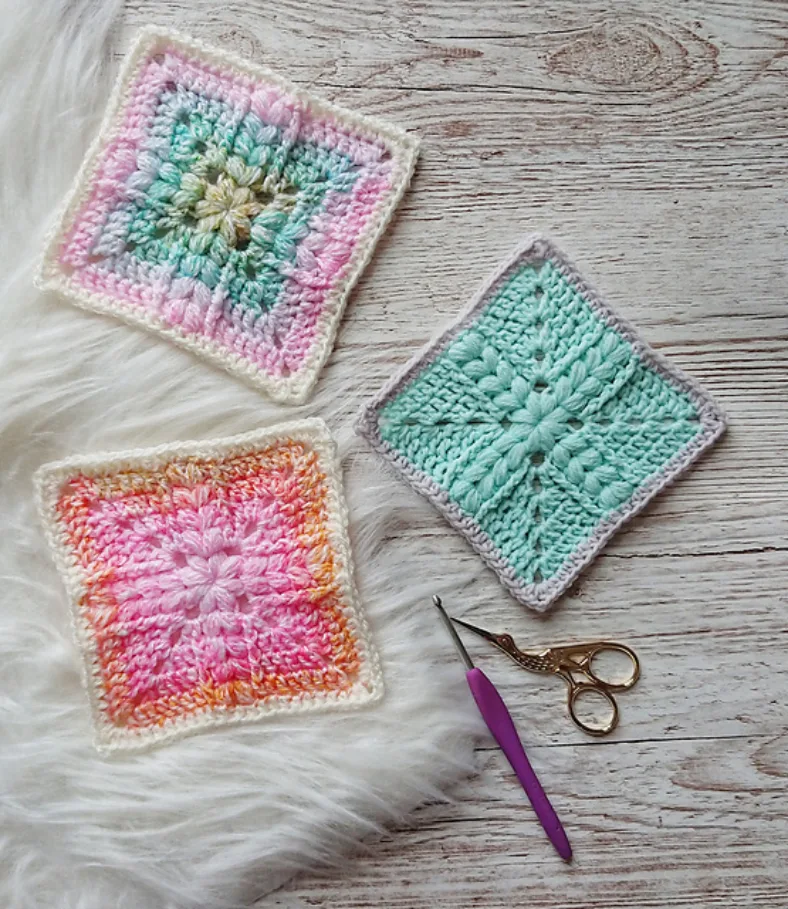 The Puffs and Huggs Granny Square by K.A.M.E. crochet looks amazing in variegated and solid colours. This will make for a wonderful blanket, bag or pillow if you ask me! Find the free pattern through Ravelry.
I*HEART*FATW5 square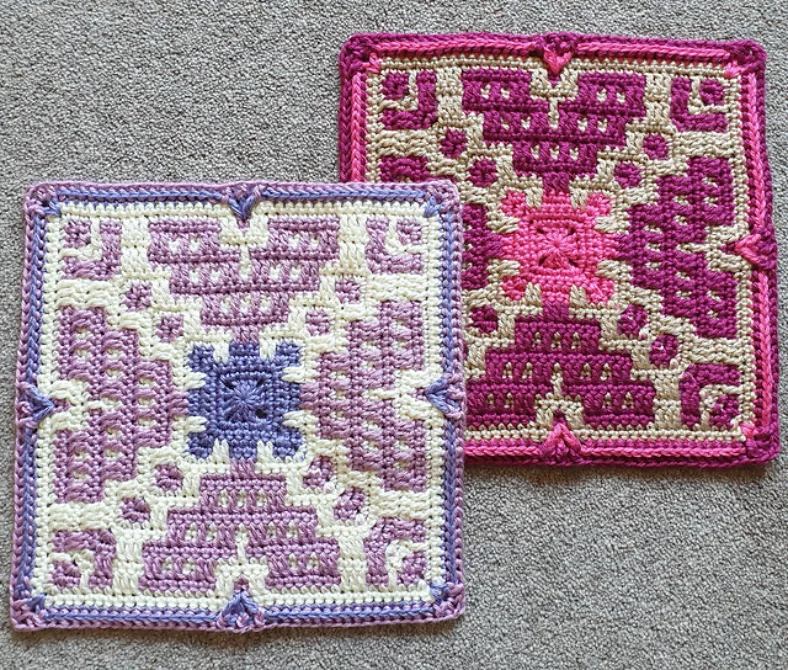 Originally made for the 'Friends Around the World' CAL by Rosina Crochets, and now also available as a separate square. The mosaic crochet block creates a stunning version of the granny square. You can find the free pattern on Ravelry!
Nomad by Fate Square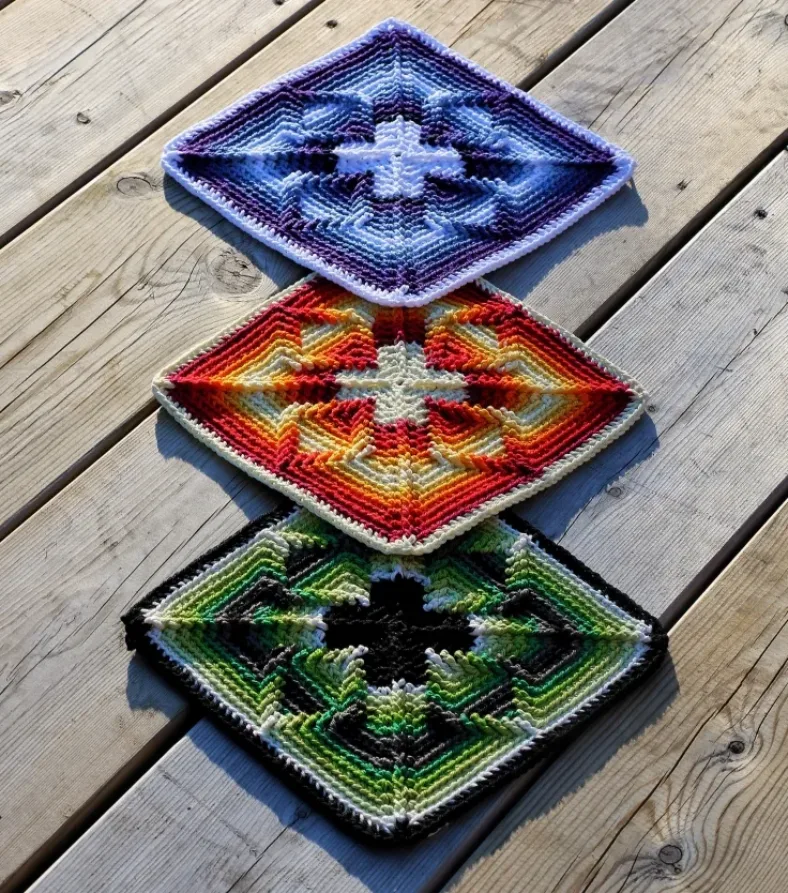 The Nomad by Fate Square is an intricate-looking yet doable pattern by Martin up North. He also created many variations on this pattern, so you can use this block as a building block for many other projects! Find the free pattern on his blog, Martin up North.


Expert Granny Square patterns
Are you looking for a challenge? These granny patterns are slightly more complicated or intricate than the previous patterns, but the result is definitely worth it!
Sweetheart Square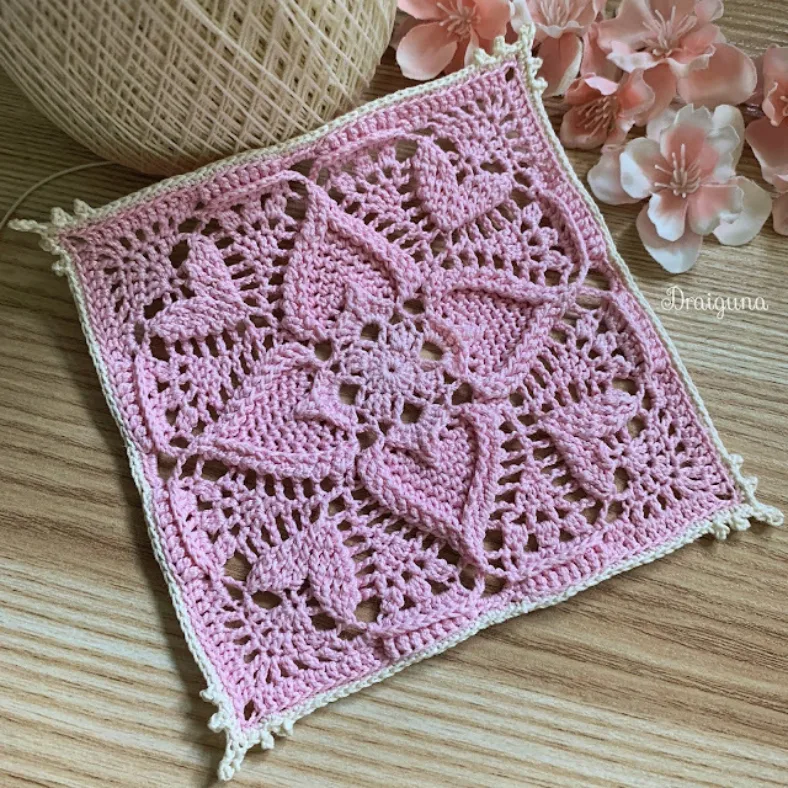 This pattern is not for the faint of heart but yields a simply stunning block! Luckily, the pattern contains plenty of photos to guide you through. Find the full pattern on the Draiguna blog.
Namaqualand square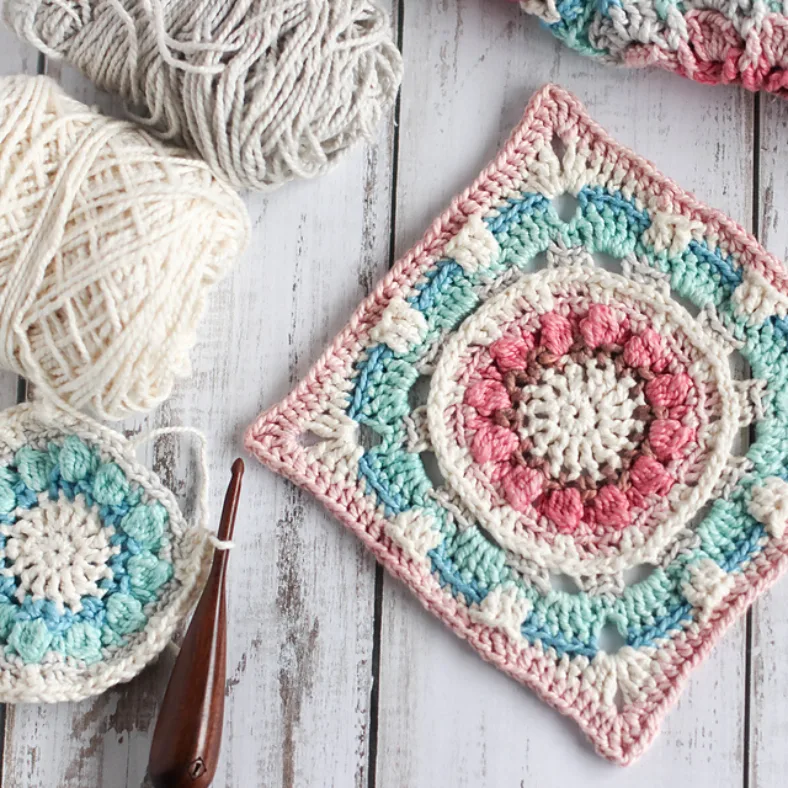 The Namaqualand square by Catie Moore is a stunner with its muted and elegant colours. Such a beautiful version! You can find the full pattern on her blog, Thoresby Cottage.
Cheers! Square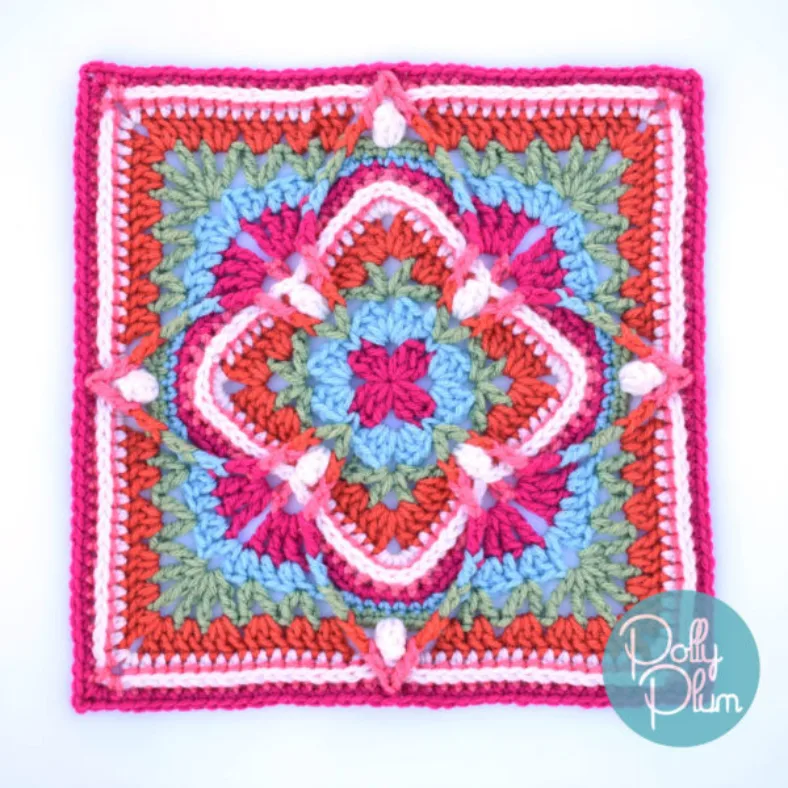 Polly Plum designed a beautiful square that, let's be real, would look great in any project! The full tutorial is available on her blog, Every Trick on the Hook.
Picture Perfect Peony Square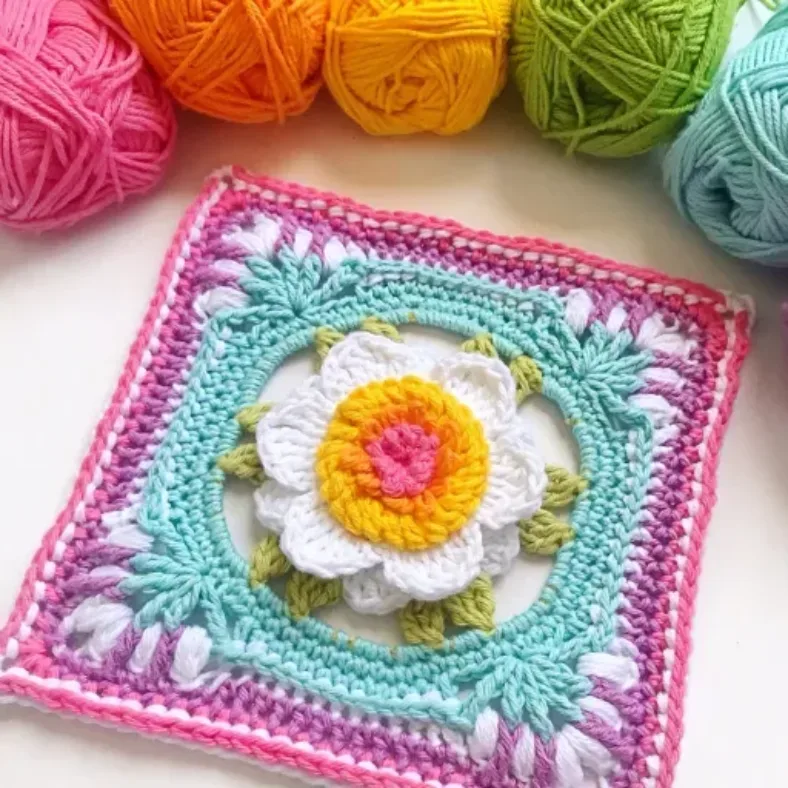 Doesn't this look darling? The Picture Perfect Peony Square by Crafty CC is filled with texture and new stitches. Challenging, but so satisfying to make! You can find the pattern on her blog.
Kata square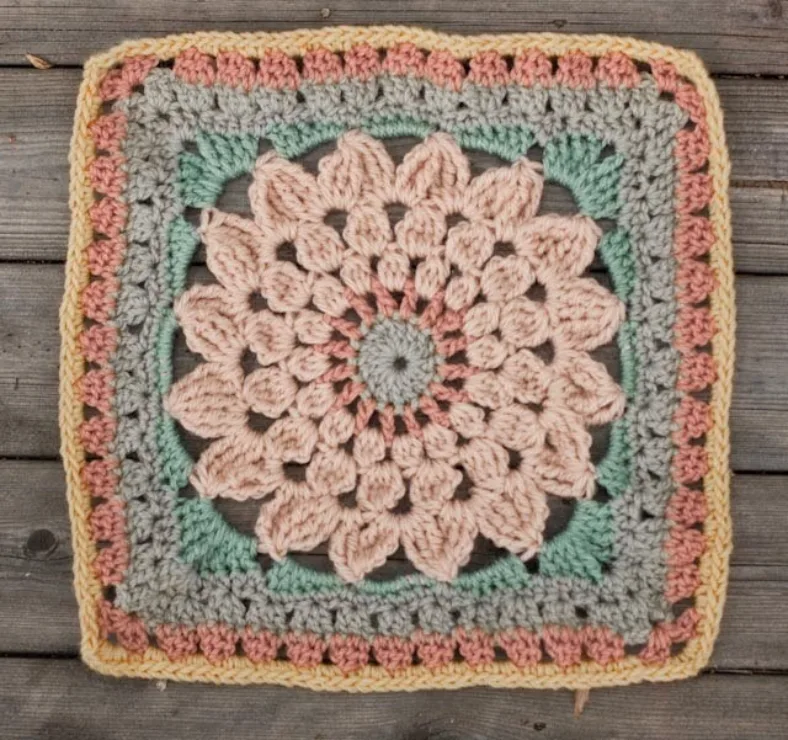 This block has massive blanket and pillow potential, don't you think? I love how the flower grows from the middle and ends in a solid block. Beautiful! The full pattern is available on The Creative Penny.