I always have had a weak spot for dreamcatchers. They seem to possess a sense of mystery, a boho vibe, maybe even a memory of my childhood that draws me near.
As a child I always had one (or multiple) dreamcatchers in my room, you see. Now there might not be as many dreamcatchers around my home as there used to be, but I'm still drawn to the small stalls at the fairs with the swinging, colourful dreamcatchers. And every once in a while you spot one you can't resist and that comes home with you!
But there's nothing better than crocheting your own dreamcatcher! So I've rounded up some inspiration for you. Who knows, maybe I'll even try one myself!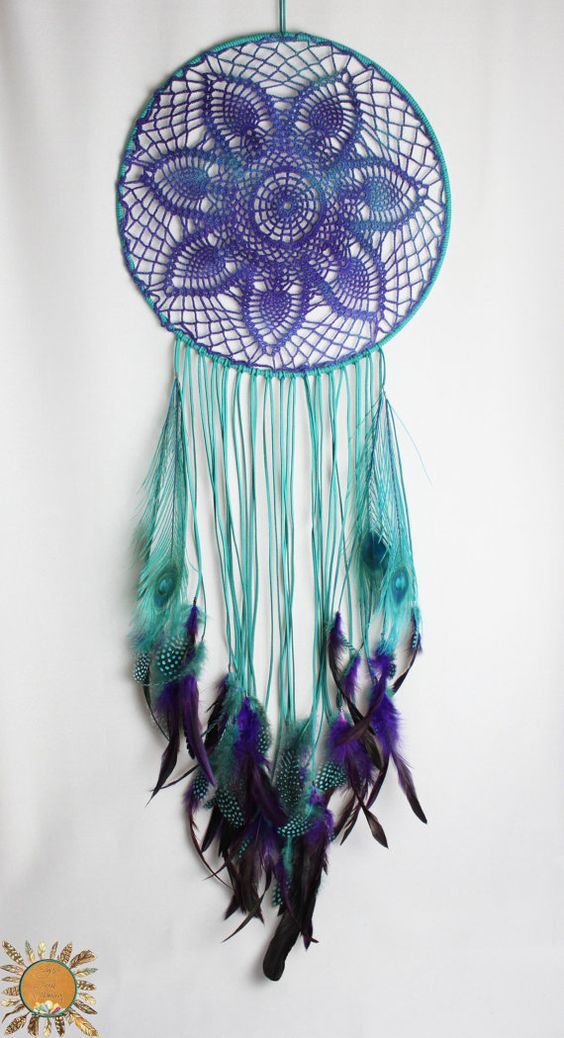 The colours are what drew me in here. The green and purples really give off a vibe of mystery. At first sight, I thought the doily centre was dyed.,. But on second thought, I think that variegated yarn did the trick here. Both are great ideas! Source: Gypsy Soul Dreaming on Etsy.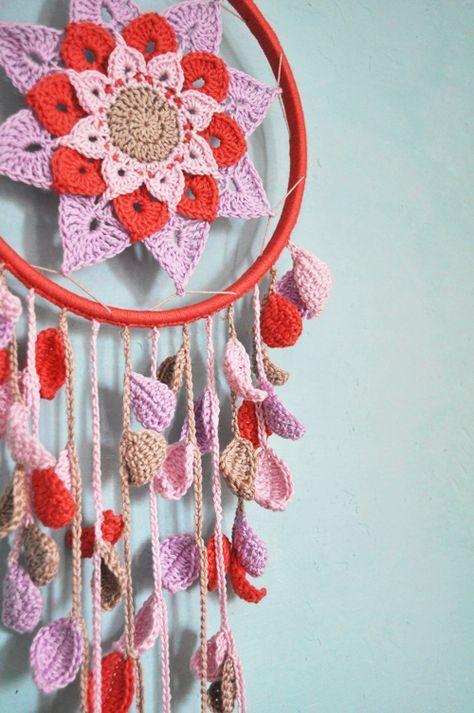 Isn't this gorgeous? I love the modification of the crocodile flower stitch, repurposed as the catcher's center. The petals look really gently too, the way they are overlapping. Crochet might sometimes look bulky, but here it looks very delicate! Source: Raumseelig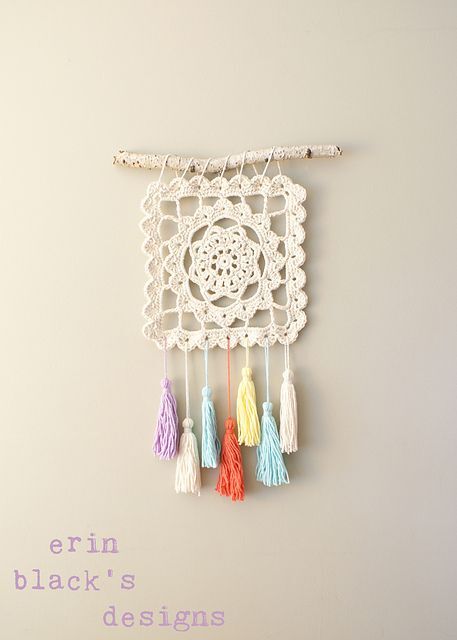 Who said a dreamcatcher needs to be round? I love the version Erin Black made. The square shape, combined with the rustic branch and the ingenious colour palette she chose makes for a beautiful piece. This is something I can definitely see myself trying, as it's the perfect crochet pattern for in between larger projects! Source: Erin black's ravelry store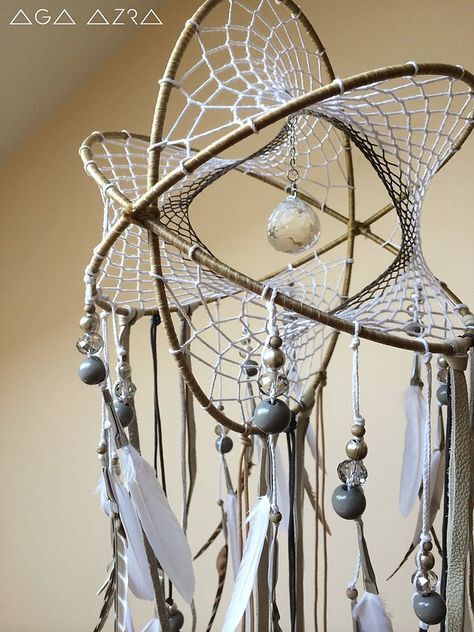 This dreamcatcher caught my eye immediately. The special shape, the big beads, the colour combination, it just fits together perfectly. It's so unusual for crochet (or for a dreamcatcher), and that makes it interesting. The name 'Atom' is a perfect match. How's this for the scientific boho-person in your life? Source: Agaazra.com

Yellow is such a difficult colour to bring into your home. I love people who dare to have an accent wall that's completely yellow (or green, or red for that matter). I wouldn't dare. But a centerpiece like this is a great compromise! Source: ThelittleBigShop on Etsy (unfortunately, she doesn't seem to make dreamcatchers anymore. But we still have the pics!)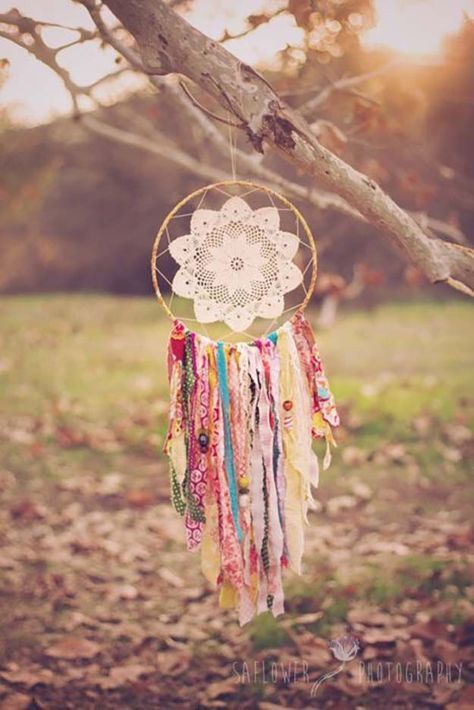 This looks amazing! and all you need is a metal ring, a doily centerpiece (maybe raid your grandma's attic?) some fabric scraps and beads. This picture really conveys the feeling I get when looking at dreamcatchers: Gorgeous, lacy and boho. I love it! Source: Pattern Revolution