With a palette like this, how much more motivation do you need? I picked these luscious colours for my new project, and it's worked out even better than expected. But this didn't go without a hitch!
You know how much I love my shades of pink right? Funnily enough, they weren't originally included in this project. Even some of the purples weren't. But hey, it all worked out fo the best!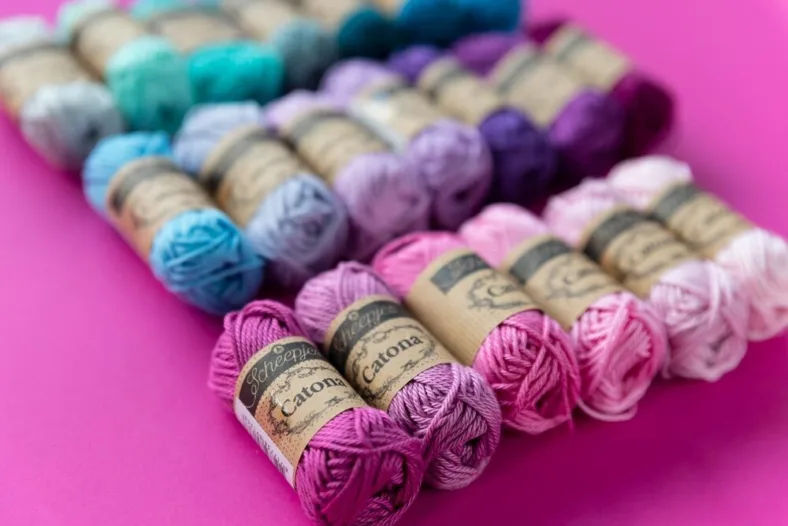 Summer woes
At the end of Summer, we were planning to take a short holiday to Portugal. I wanted to bring a new project and I had my heart set on a certain stitch. This holiday seemed like the perfect opportunity to get uninterrupted crochet time in, and I was contemplating which colours to bring. Now I know you know the kind of comments you can get from your significant other when you overpack your suitcase with yarn, so I didn't want to overdo it. Less is more, right?
So I removed some colours from my palette, grabbed the remaining balls of Catona (50g balls) and got ready for sunshine crochet!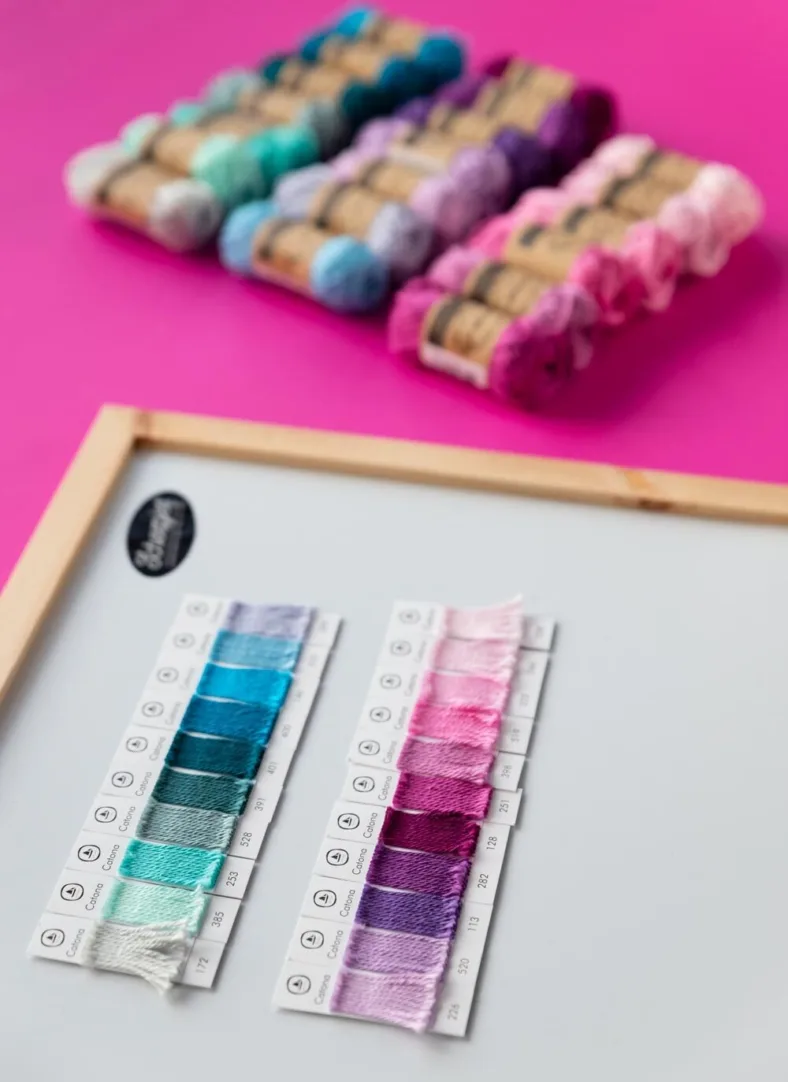 And sunshine crochet it was! However, the row height was bothering me. The rows seemed to get shorter and shorter every time I measured it. I stubbornly ignored it at first. I mean, surely it only seems to be off because of the poolside cocktails? I swatched a couple of rows after all. After a while, it became painfully apparent that I would really end up with a shorter-than-expected blanket. Urgh. I completely underestimated how much this stitch would pull inwards. And it got worse by the row, no fixing that.
Bitacaio to the rescue
I could have frogged the whole thing, and call it a day. But I really didn't fancy sitting still until I got home, so with the help of Google I ordered the shades I left at home online: Bitacaio send the missing colours to my holiday address and within 2 days I could continue. We had a lovely time in the beautiful hills around Lisbon and soaked up some much-needed sunshine. And being able to continue with this project was the cherry on top!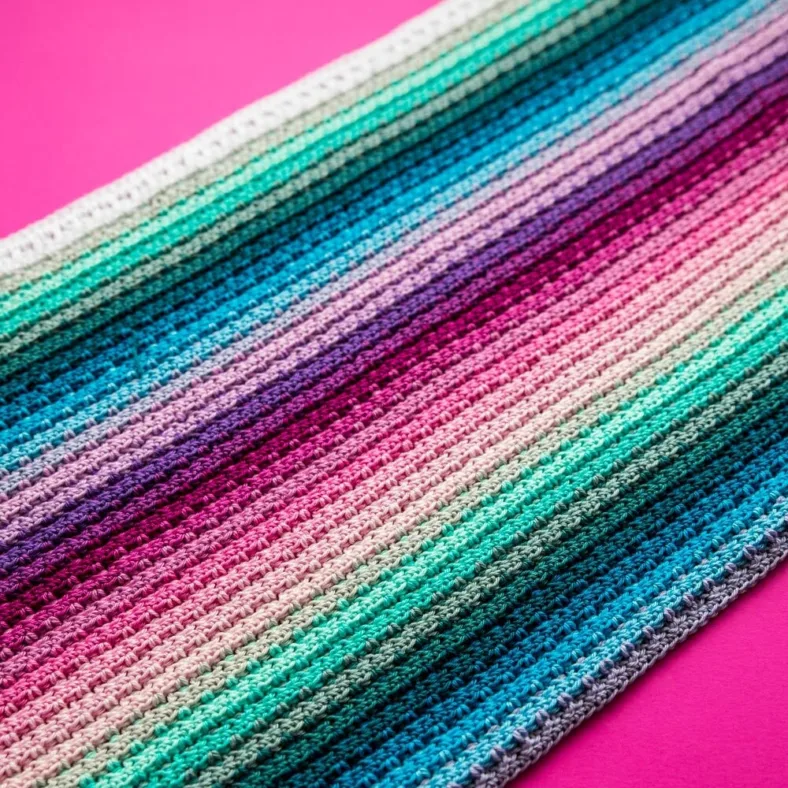 I won't tell you yet which stitch I'm making. I can show you the backside though! Doesn't it look stunning? The front is even better. Do you have an idea which stitch this is? If not, you'll know soon!