It's certainly not planned, but very striking: most of my projects revolve around cotton this year! And rightfully so, as it's a forgiving fibre and available in so many scrumptious colours. For my new project I'm working with a yarn I haven't worked with before: Scheepjes Organicon. And it doesn't disappoint!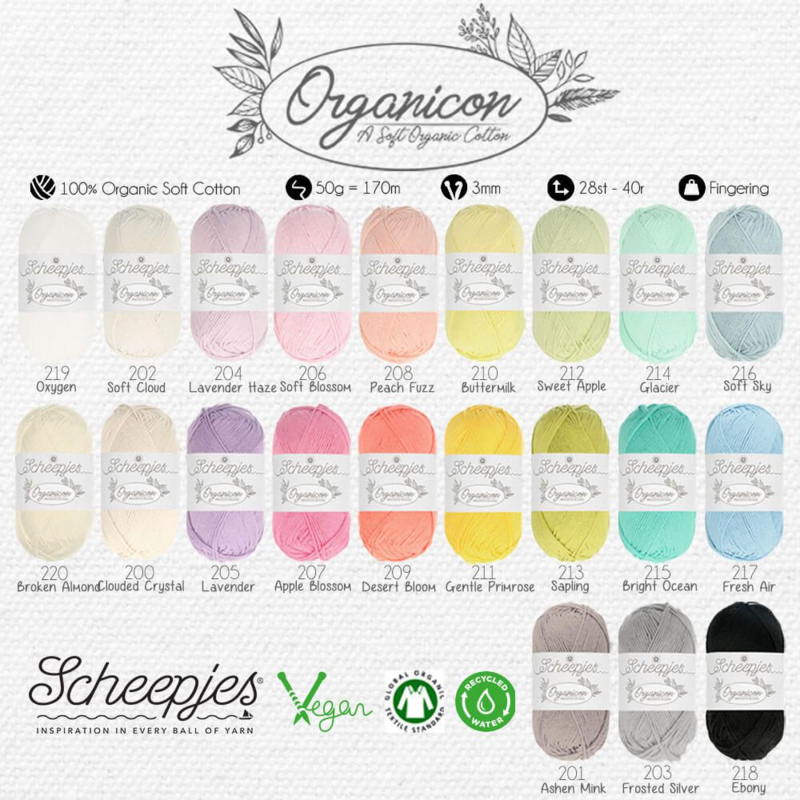 Organicon
Scheepjes Organicon is a 100% Organic Soft Cotton and comes in 21 colours, both pastels and bright shades. When I received a sample ball I was surprised by the softness of the yarn. To say that something is soft is one thing, but to feel the difference with other Scheepjes cotton in the same range is something else. As the label says, it's a premium blend.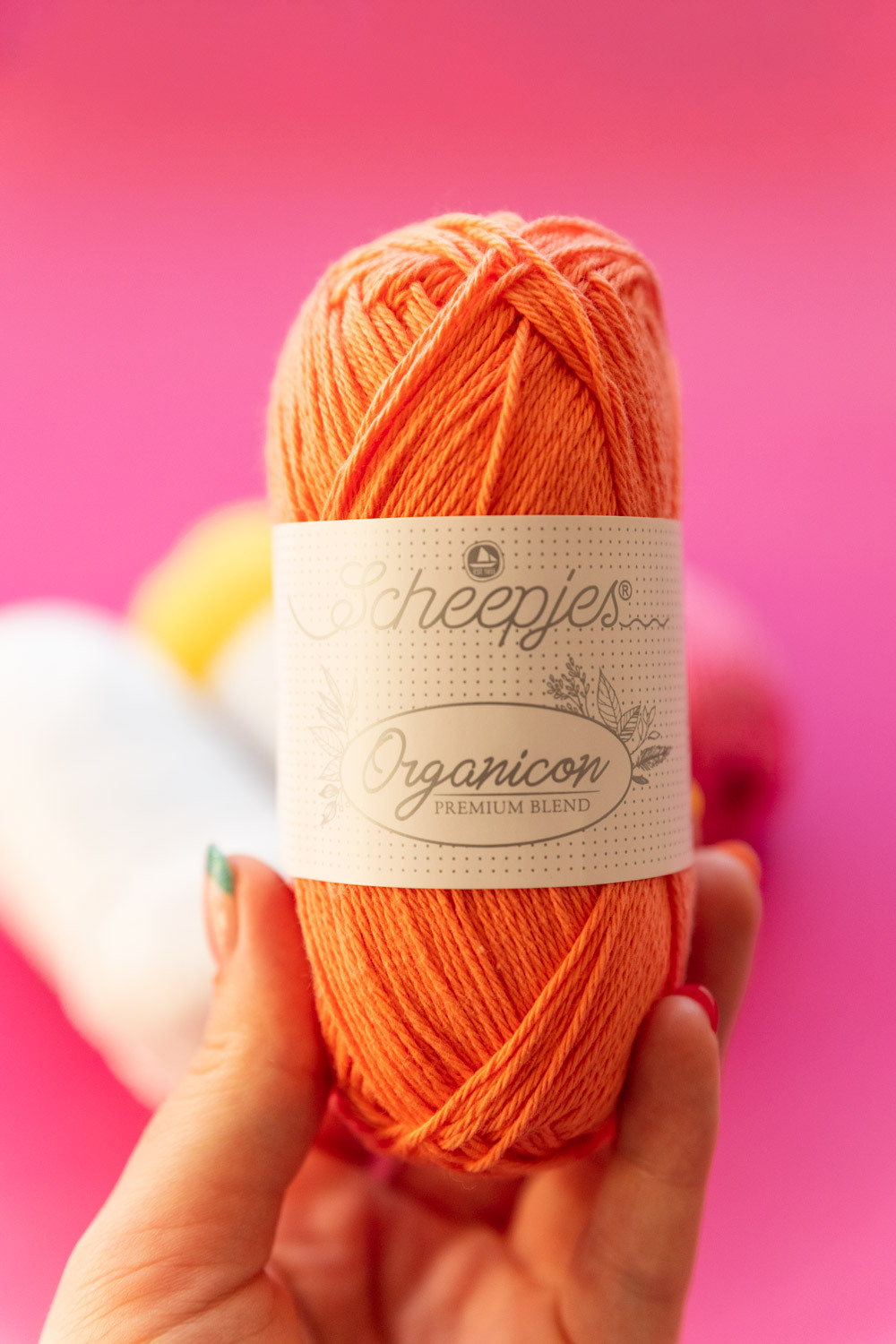 Sustainability

This yarn is not only very soft, but it's also (more) environmentally friendly produced. The yarn is GOTS-certified, and this means that all aspects of producing this yarn, from plant to (vegan) dyed fibre, are done in a responsible manner with care for the land, people and the environment. Cotton production is notorious for its production of wastewater. For this yarn, a 100% biological wastewater treatment approach is used. Knowing this makes using this yarn that little more joyful, doesn't it?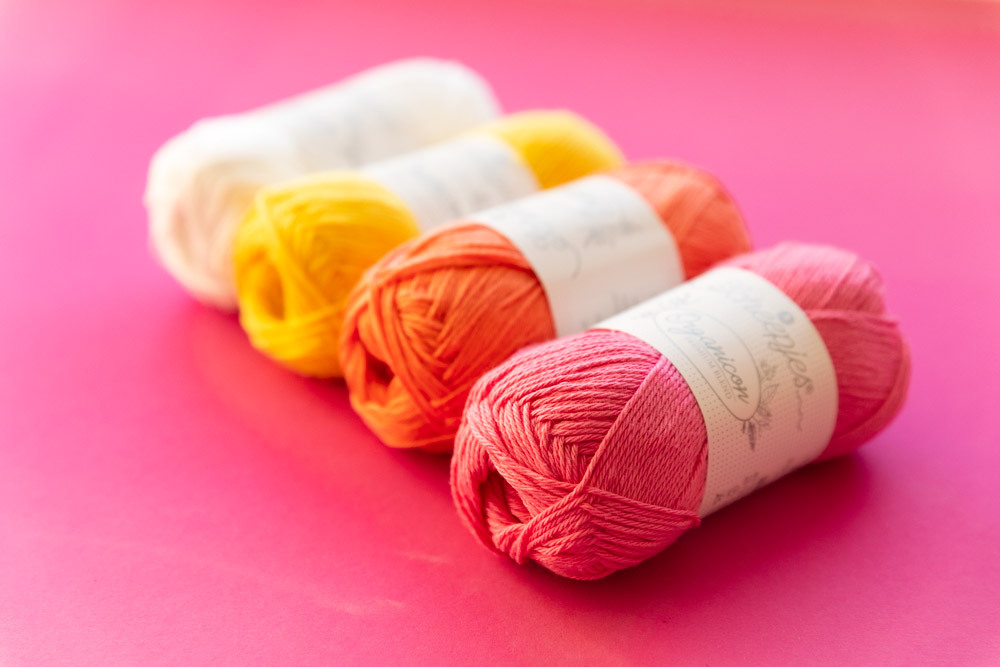 My project
I've seen the most beautiful creations with Corner-to-corner crochet (C2C crochet) and I figured that it was time for me to explore the technique. I had a little idea in mind and after a bit of googling about increasing and decreasing in C2C, I was set to get started. All is going well and I'll show you more of my progress next time. For now, I'll leave you with this closeup of the Rainbow Stitch Marker that's accompanying me throughout the project, made by my friend Nerissa. See you in the next post!