Hi guys! Great news: the new YARN book-a-zine is out now. I've teased you with the theme already… it's 'Tropical'! As you would expect from a tropical issue, this one is filled to the brim with bold colours. I've seen loads of yellows and greens, and some really surprising colour combinations too. I've got some pictures to share, so do you want to have a look?
As with previous issues, the Tropical issue consists of 4 chapters, each with their own 'feel'. This time we've got 1. Plant house, filled with lush greens and orange. Then there's Chapter 2, Exotic fruits. Loads of different colours there. Chapter 3 is titled 'Birds of Paradise', with bold and surprising colour combinations, though different from the previous chapter. And finally we've got 'Cocktail hour', the fourth and final chapter. It won't come as a surprise that the projects there are colourful like cocktails… You'll know what I mean when you see them!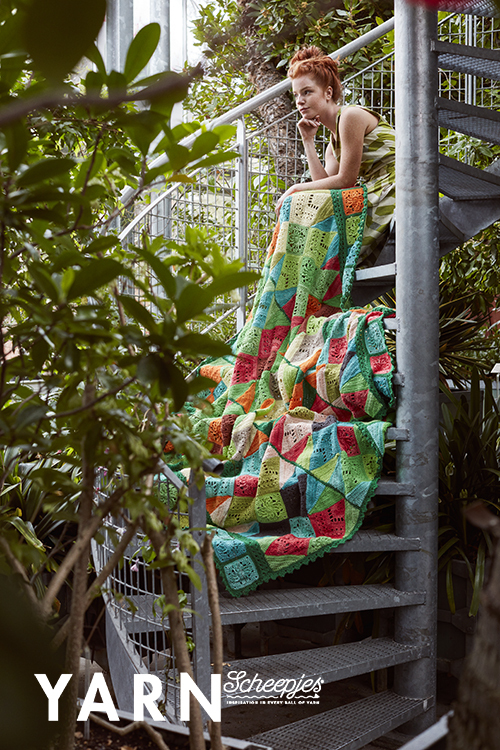 The Amazon blanket by Rachele Carmona from Cypress textiles from the chapter 'Plant house'. Made with Scheepjes Softfun and Softfun Denim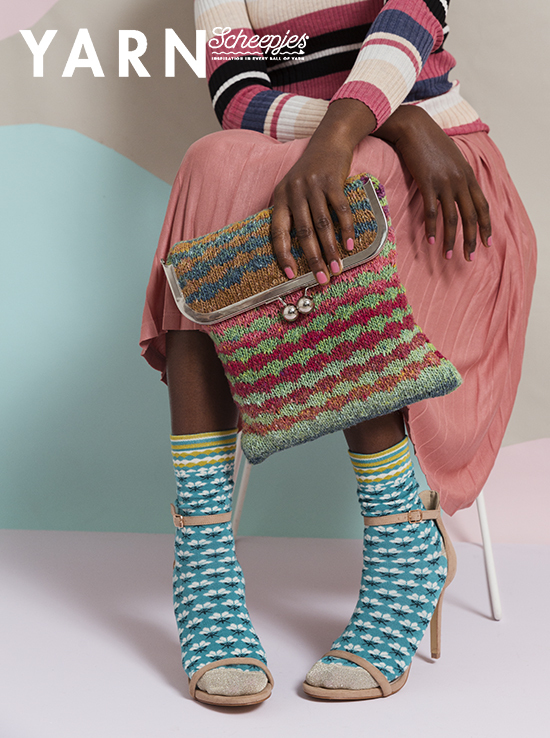 The Manhattan clutch by Sarah from Crafts from the Cwtch (a knitted project), from the 'Cocktail hour' chapter. Made with Scheepjes Secret Garden.
I haven't contributed to this issue, mostly because I was busy preparing the CAL at that point. But man, every time I see the beautiful photography I feel a sting of regret for staying on the background. It's great photography and the overal style and layout fits very well together. Professionals at work there, people.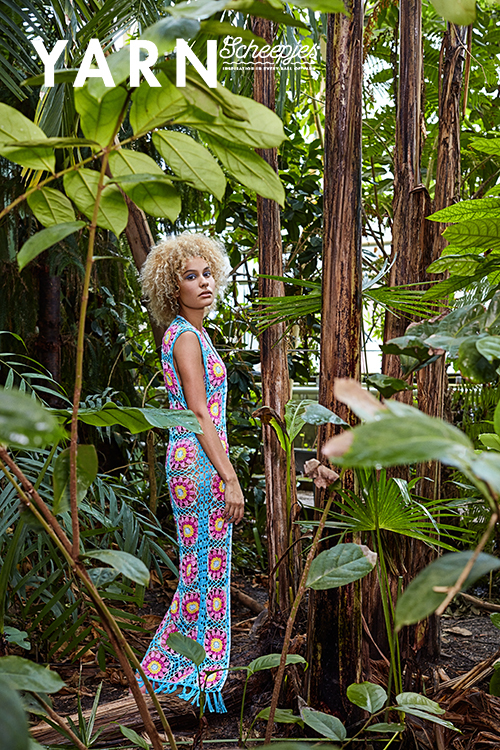 The Hummingbird Cardigan made by Carmen from Crafty queens from the 'Birds of paradise' chapter, made with Scheepjes Catona Denim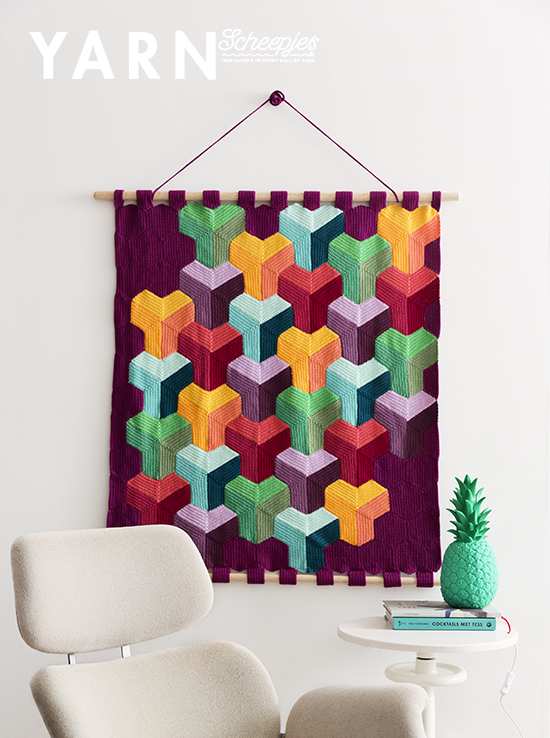 The Fruit wall hanging by Jellina from Jellina-creations from the 'Exotic fruits' chapter, made with Scheepjes Catona.
But this is not all that's included in YARN. There are also sewing projects, a wonderful 'Simy's challenge' involving ribbons and interviews with artists from around the world. So besides a visual spectacle it's a nice read too.

Now the important part: where to get it? YARN is available at most local and international Scheepjes retailers such as Wool Warehouse and the Dutch Bol.com. YARN is available in two languages, English (UK) and Dutch. The Dutch yarn shops will carry the Dutch issue, the international yarn shops will carry the UK issue. The bookazine retails at € 7.95 / £ 6.95 / $ 8.95, so it doesn't really break the bank now does it?
Two other YARNs have been released previously, in case you're completely new to this. They're available from the same retailers as YARN 3:
I'm off to browse through my copy!