Last week I got a special delivery: The brand new Scheepjes YARN book-a-zine! I've been particularly excited about this YARN issue. Not only because it's the jubilee issue (issue 10 already, where did the time go?!), but also because of the theme: 'The Colour issue'. That sounds like it was made for me. My expectations for this magazine were high, obviously. But were they met?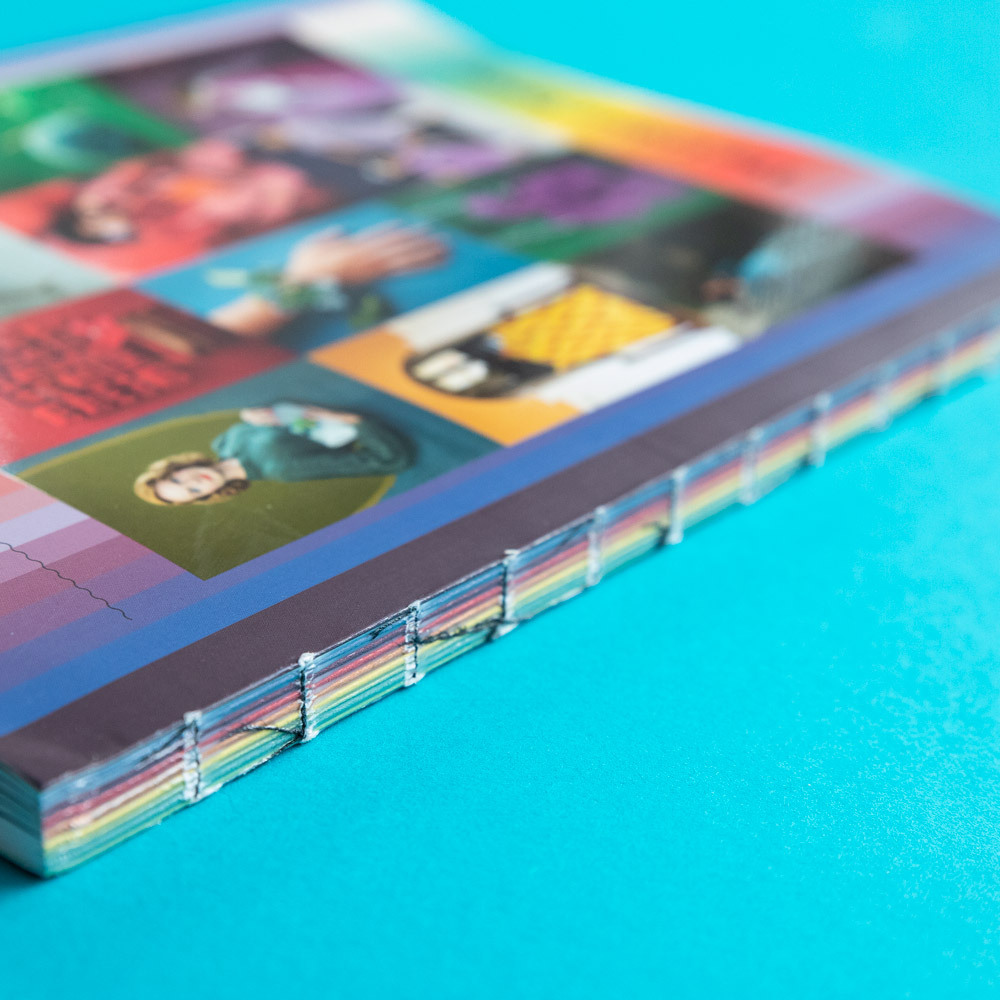 To be short: yes! Right from the start, it becomes obvious that Scheepjes has incorporated colour into every aspect of this bookazine. From the front cover, to the note section, and right to the naked, rainbow-coloured binding (I'm sure there must be an official term for it), it's all about colour.
This type of naked binding has an additional advantage: the bookazine lies flat without any effort or damage to the spine. That's really welcome if you're working from the paper patterns in the bookazine. There's also lots of space for additional notes in the back of the bookazine. I'm not much of a writer in my pattern books but instead, I stick post-its or stuff with Washi tape in that space, if I need to remember something. With the rainbow theme, you can do that in style this time!
Designs
This issue doesn't have chapters like in previous issues. Rather, it's a journey through different colours. Each design has a distinct main colour, as you can see on the cover. With 16 knit and crochet patterns, it means there's a lot of colour!
I'm going to show you a few of my favourites. There's much more, but I want to leave some to discover for yourself.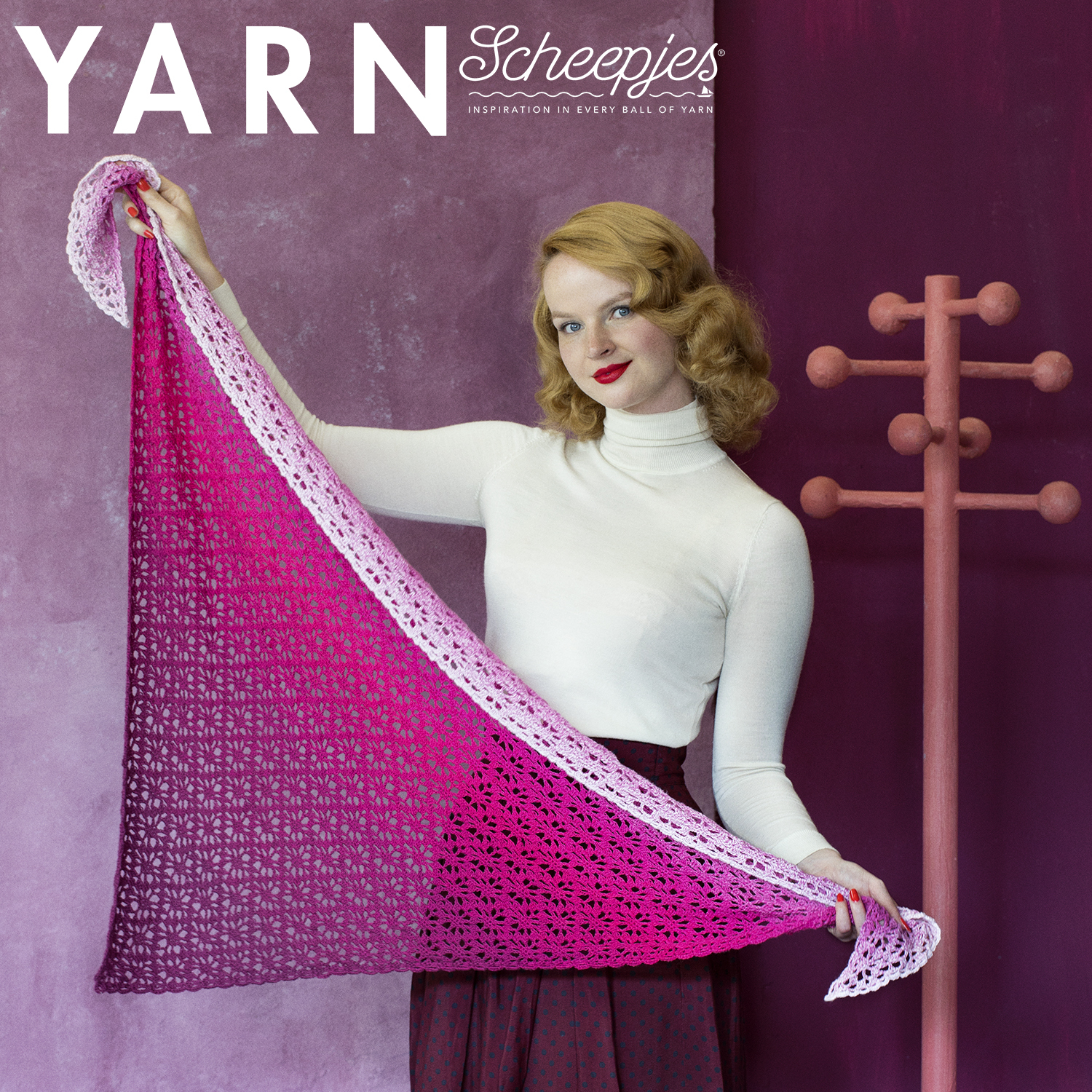 The Frozen Roze Shawl by Nerissa from Missneriss.com is one of the classic beauties. I'm immediately drawn to the pink gradient Whirl that Nerissa used. The pattern is also constructed in a special way because you crochet the border at the same time as the shawl itself. That means that the same pink gradient is maintained in. the edge - so clever!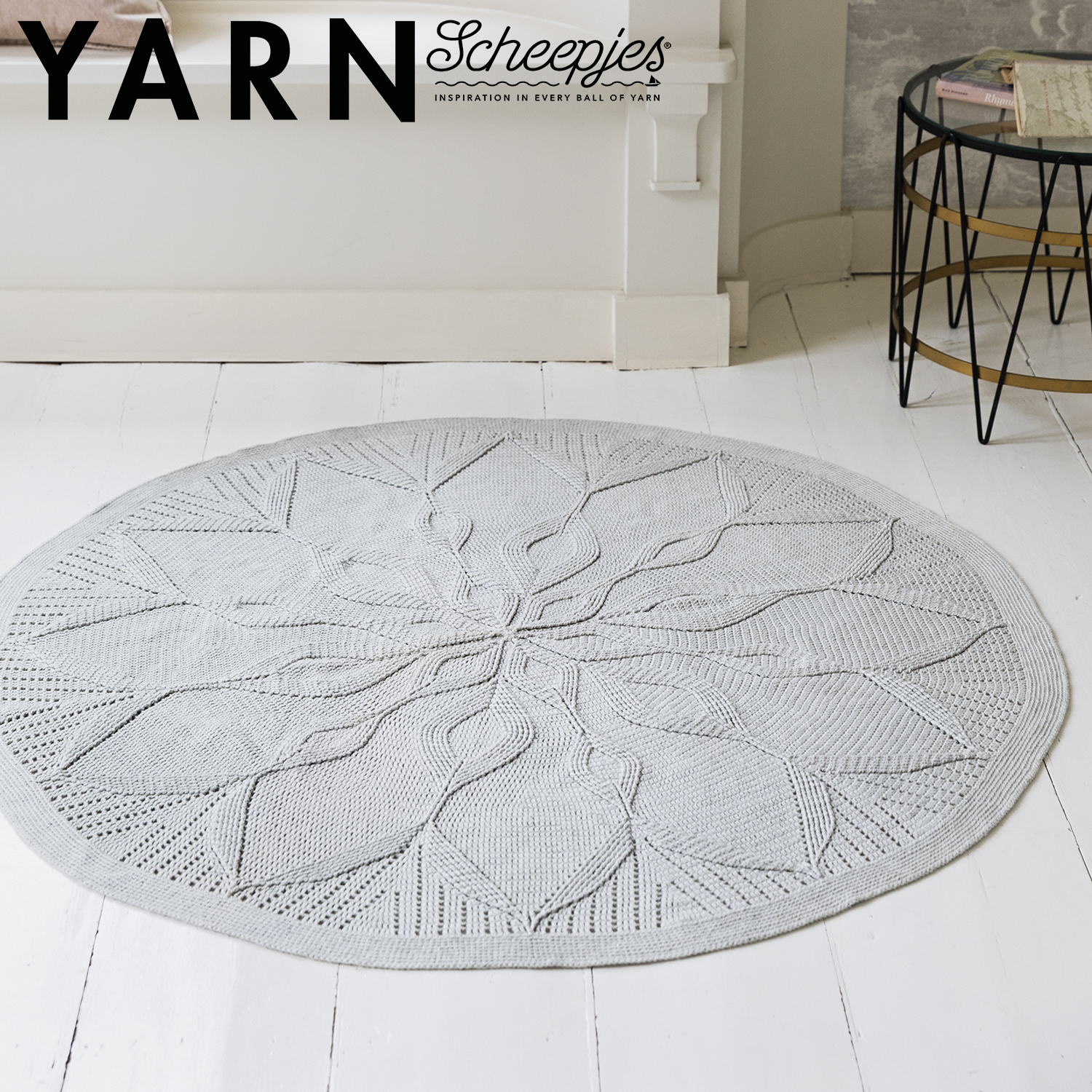 The Lotus rug by Johanna from Mijocrochet.se is another stunner. It's a pattern that works predominantly with front- and back post stitches, creating a lotus shape. It's featured in grey here, but I'm contemplating making it in pink or peach (there are low-key plans to re-do the craft den). It's made in Scheepjes Mighty, a jute-based yarn. Perfect for a durable rug!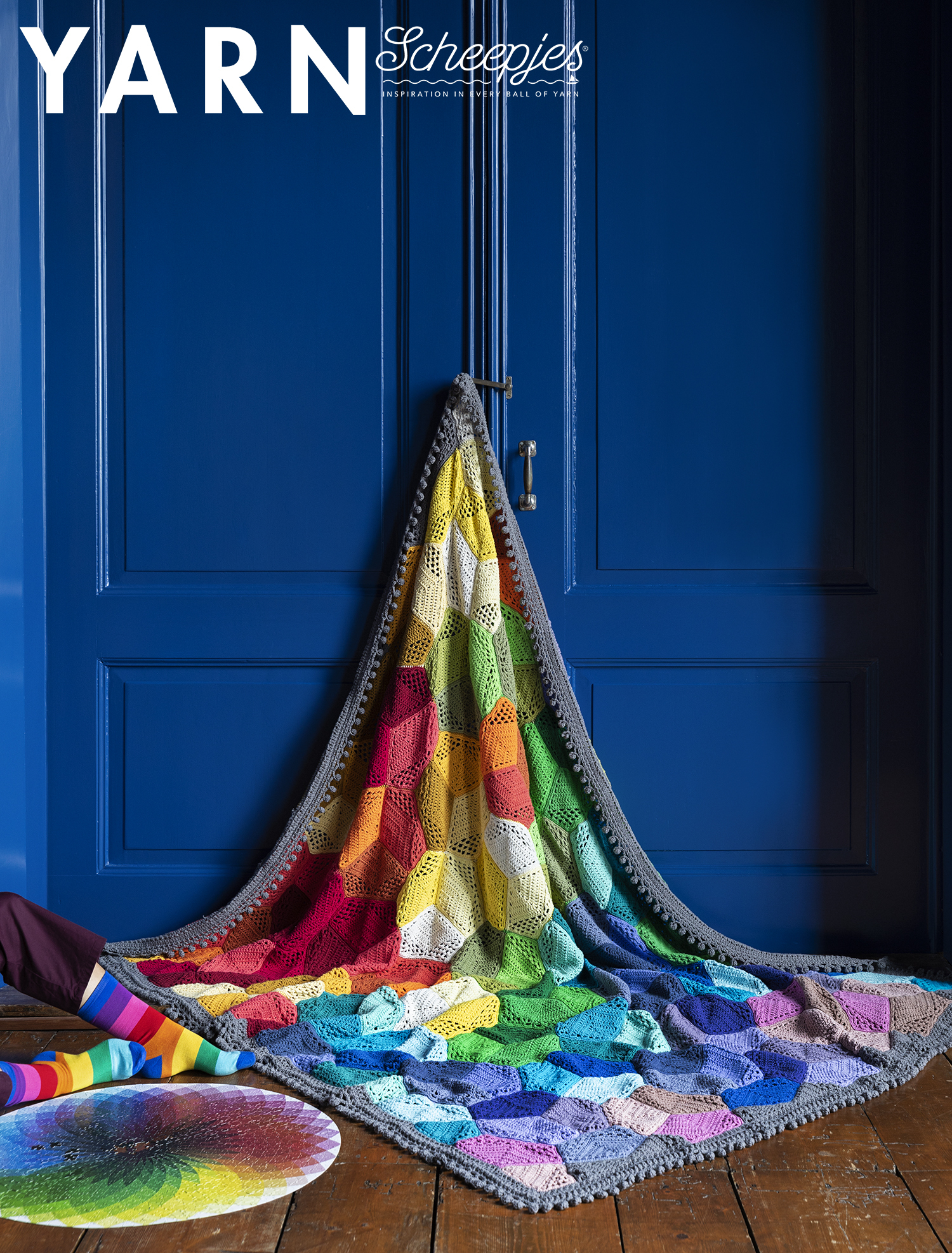 And then there's the Technicolour Dream Blanket by Rachele from Cypress Textiles. Rachele creates stunning, colourful designs that are so close to my heart. She's an absolute wizard with shapes, as this blanket proves. Made with lots of colours of Soft Fun, this blanket sings to my soul. My absolute favourite in this edition!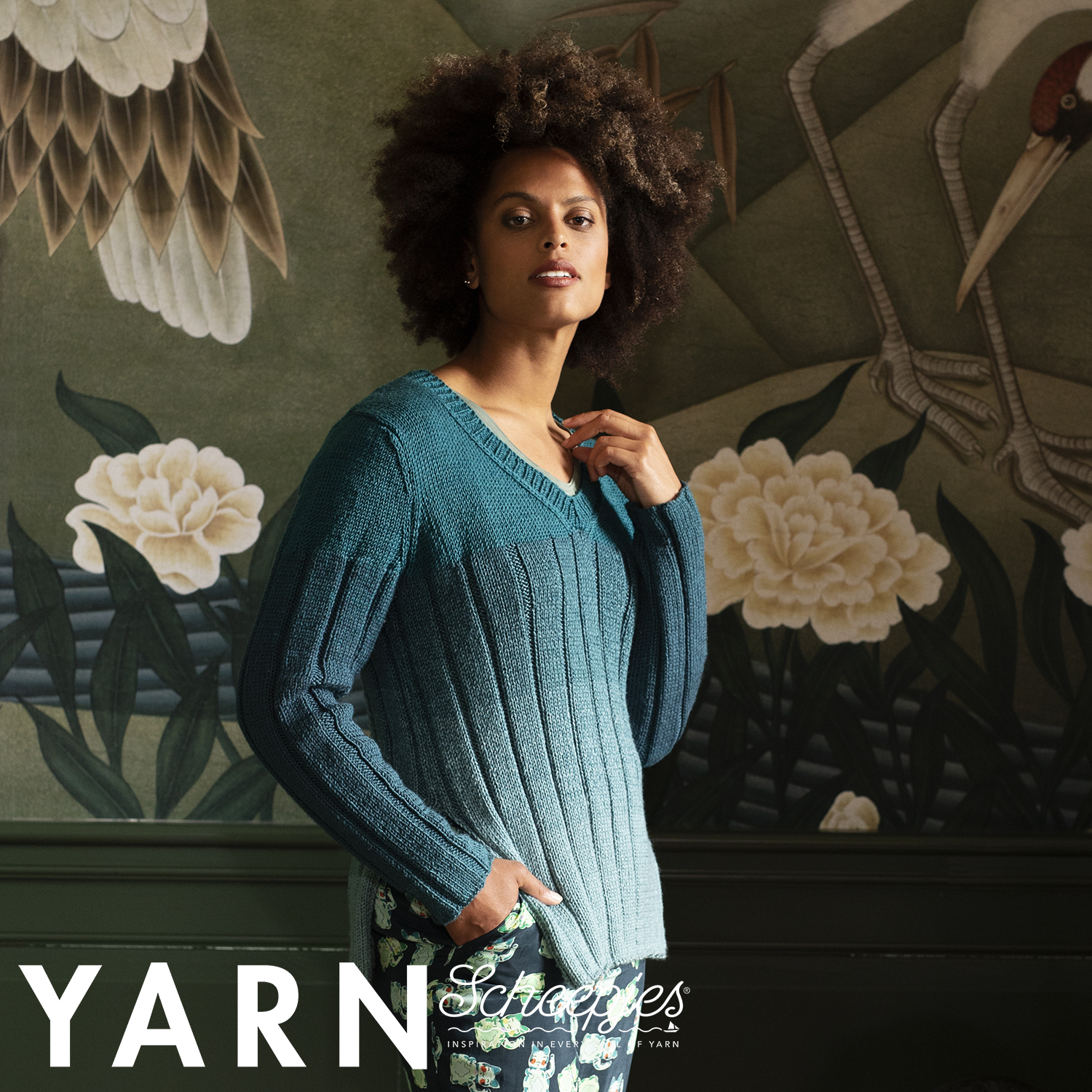 This pattern makes me wish I could knit better. It's the Faded Tunic by Jo from Joallportdesigns.com, made in a beautiful Whirl 'Fine Art' gradient. It looks like a very, very comfortable tunic that would make me very happy on cold Autumn days to come.
There's so much more in the bookazine! The Beautiful children's Lavender dress, or those cute Red Panda socks, and a blanket by yours truly! More about the blanket in a next blog post. I'll give you a hint: it's yellow!
Yarn 10 details
There are 16 knitting and crochet patterns in this issue. YARN 10 'The Colour issue' is available for EUR 8.95 / GBP 7.95 / USD 9.95. There are two versions, a UK and Dutch version. Most international stores only sell the UK version, and the Dutch version is sold in the Netherlands. Scheepjes retailers can order the magazine in for you, and otherwise, you can get your copy here:


Previous YARN issues
If you're looking for previous issues in English, you can find those here: