Today is National Granny square day!
Do you know where the granny square originated? Me neither! The story about its origin is vague at best. Supposedly, they're called Granny squares because back in the Victorian days, grannies would save scraps of yarn from old socks, leftover projects or unravelled fabric to make scrap squares. These typical patchwork motifs were subsequently put together in a colourful blanket, for babies and later on for adults. Since grannies couldn't do any actual labour, they were usually the ones to sew these blankets together. Hence, Granny squares. I'm sure this has been written down by a man who never touched a crochet hook in his life. However, the name is catchy and most grannies are known to be pretty thrifty, so I can imagine there's some truth to this tale!
Whatever its origin, today we celebrate the glorious Granny square that everybody has at least made once by gathering 12 special and colourful crochet patterns. Fuel your creativity with these beautiful patterns!
1. How about this pretty bracelet from Felted button? The Granny Square Bracelet works up pretty fast and it's a great way to use up some of those scraps. You really only need tiny amounts of yarn for this!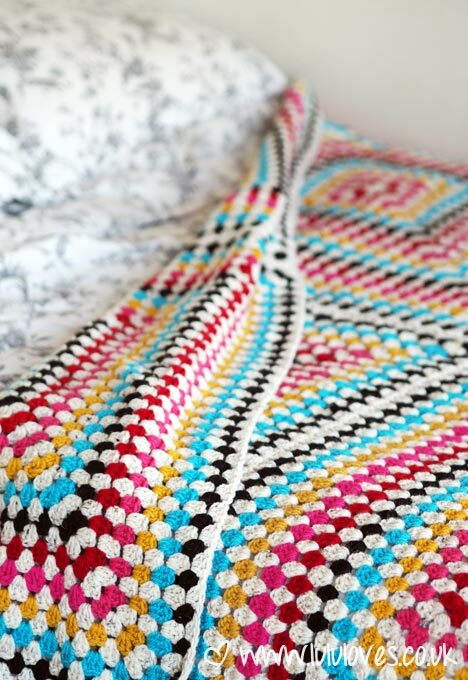 2. Nobody puts a limit on the number of rounds in a granny square, so you can go wild and make a giant granny square blanket out of 4 or six of these gigantic Granny Squares. Alternating each round with white yarn brings a little bit of balance to the blanket.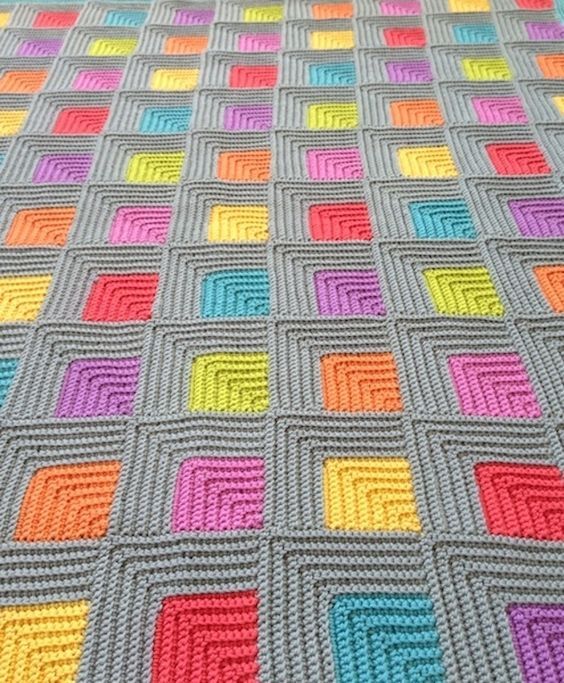 3. This gorgeous blanket by Poppy and Bliss is technically not made out of Granny squares, but imagine this effect with grannies? it would be glorious and so easy to do!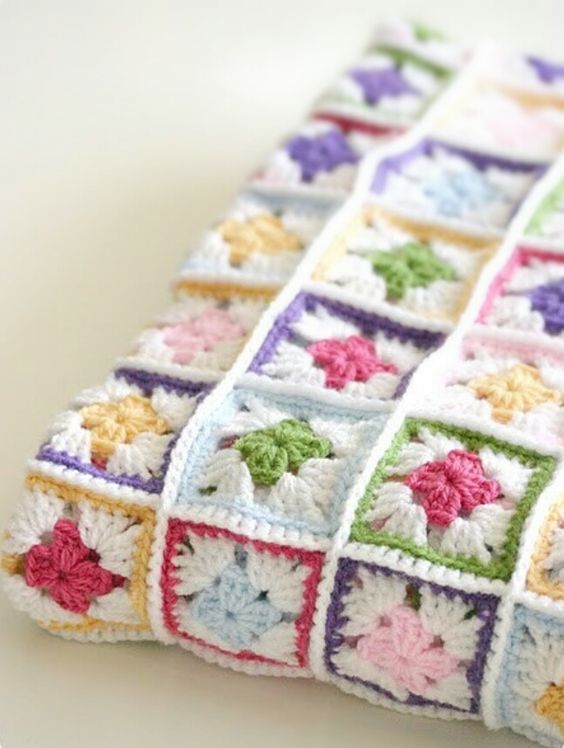 4. By making these small and delicate grannies your blanket gets a completely different look! You can use gentle pastel colours like the example, or make your own happy-scrappy blanket with all your little leftovers.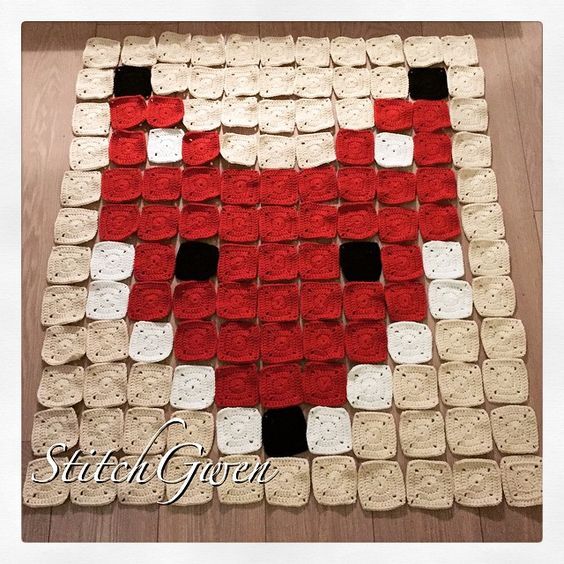 5. And how about pixelblankets? A pixelblanket is a feasible way to make good use of all your scraps. Find a pre-made pattern, or make your own image! Simply select a picture, run it through an online pixelator and you're all set to make your own personalized blanket.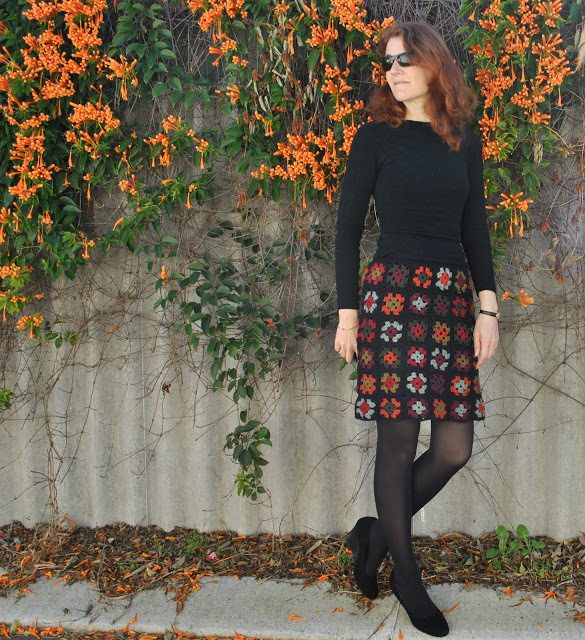 6. Wear 'em, own them! A granny skirt isn't just retro, it's a display of how much you adore this basic building block of crochet.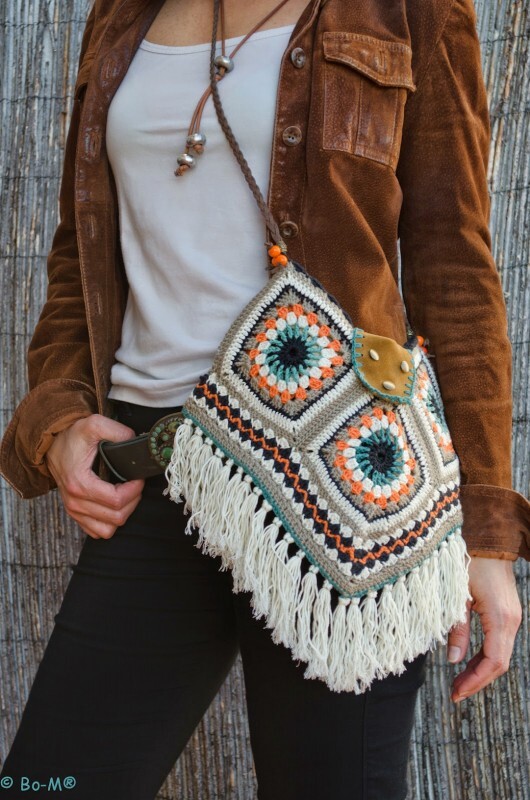 7. This bag from Bo-M uses modified granny squares as the basic blocks to make a bag. Combined with tassels and leather it makes for a retro, but also very adventurous bag!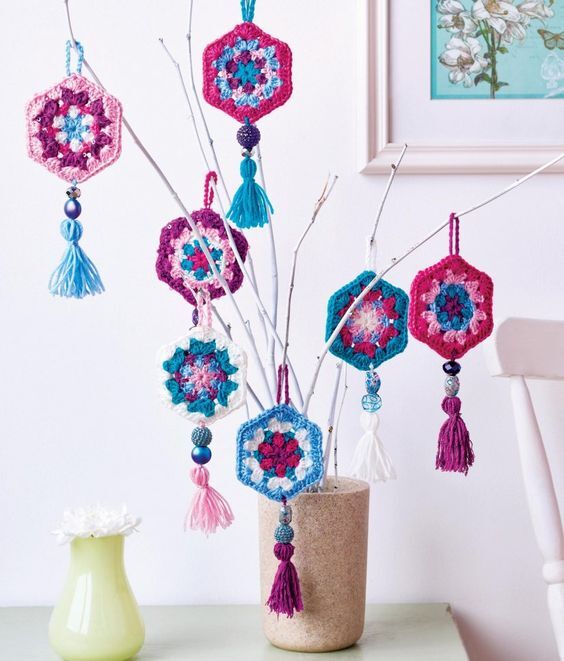 8. Hexagon grannies (or any other shape) are a great start to make various decorations, like a bunting or granny hangers, for example. Grab your beads and tassels, because you've got your afternoon crochet project lined up!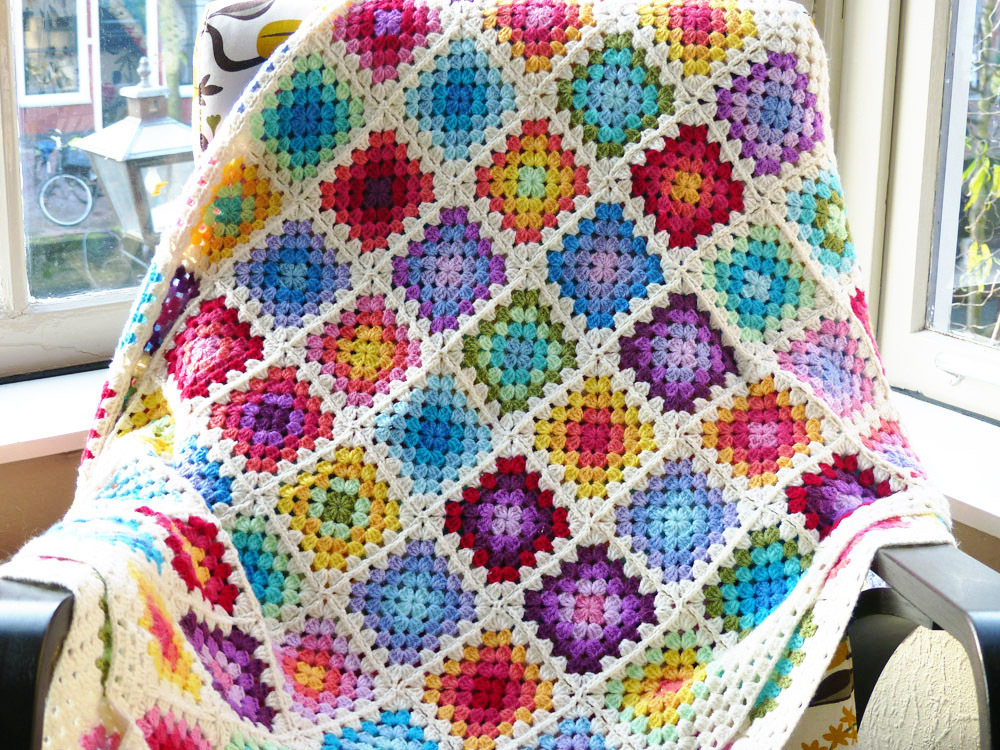 9. If you stick with the regular granny square, you can always spruce it up by using a lot of colours! This rainbow granny blanket is easy to make and is an absolute stash buster.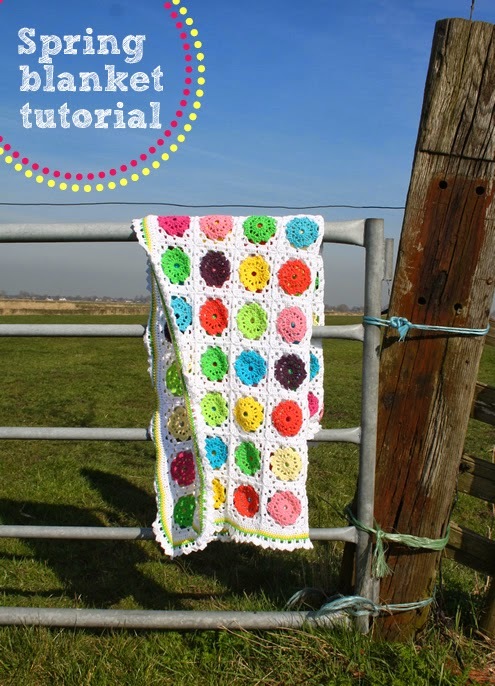 10. Make a granny with a twist by switching out the center with something else, like these pretty flowers! Esther from Happy in Red has made you a step-by-step tutorial on how to make this beautiful blanket.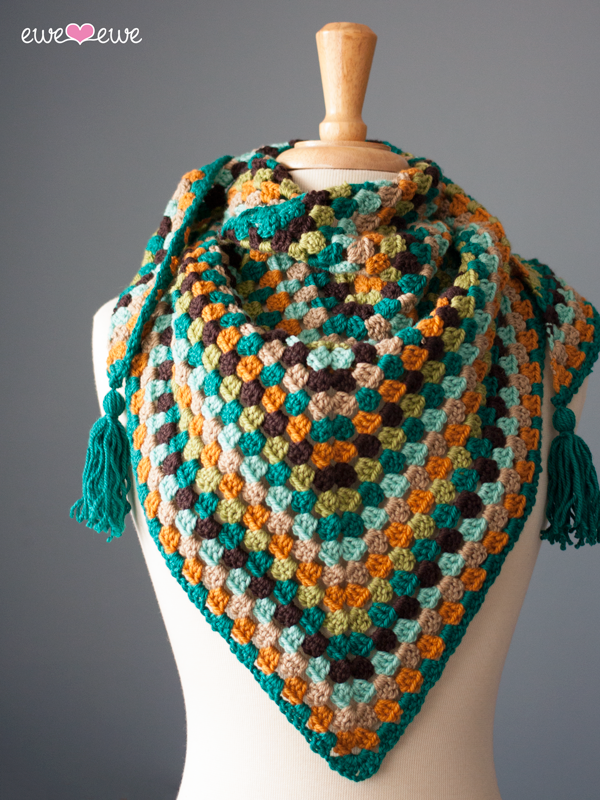 11. A granny shawl is fast and fabulous! And don't the colours go great with eachother? The Granny Cluster stitch lends itself perfectly for triangle shawls. Plus, they're very warm!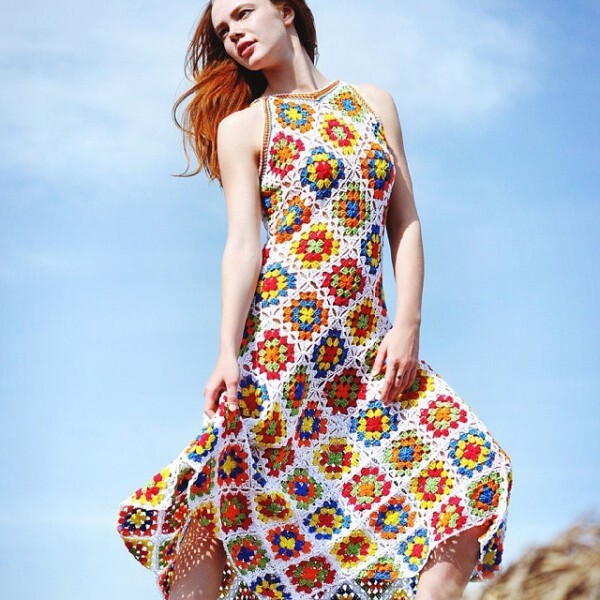 12. Even though the original dress is sold, I still wanted to include this picture in the roundup. It's a great example of how a retro motif like the granny square can be delicate and elegant! The owner of this Etsy shop makes all sorts of gorgeous crochet dresses. Make sure to have your wallet with you if you want one though!