Last week I showed you the colours of Metropolis that I am using for Kevin's cowl. This time I've got updates about the cowl itself. Because of the impatient recipient, it's making great progress. It helps when you're being asked about it every other day, I think.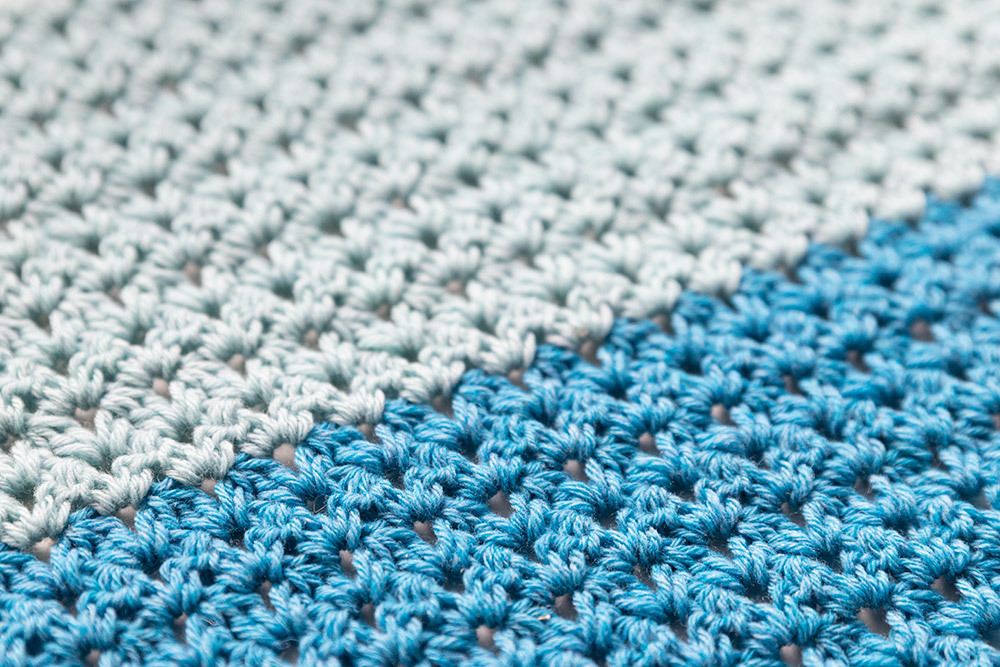 I've used a puffy V-stitch for the body. This stitch, combined with the wool blend of Metropolis I'm using creates a voluminous and airy fabric which insulates quite well. It also has a rhythmical cadence to it so it's perfect TV-crochet. Had to catch up on some shows anyway.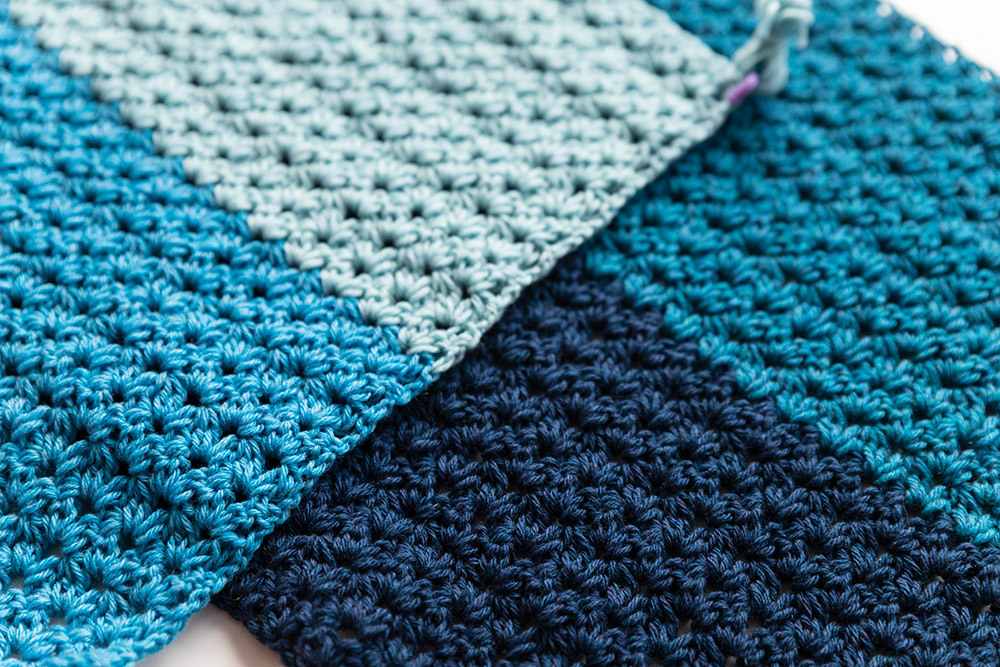 You might wonder why I chose to seam this cowl, rather than work it in the round. That's because of a design choice: I wanted that light-to-dark fade when worn. Personally, I find single-wrap cowls rather cold, I prefer the ones that need to be double wrapped. Kevin agreed, but that does pose a challenge for the fade effect. To counter, I've divided the cowl into a front and back section, each with distinct colours. When you wear it double-wrapped with the seams on the side, it will show up as an ombre fade. This will become clear once assembled, I promise.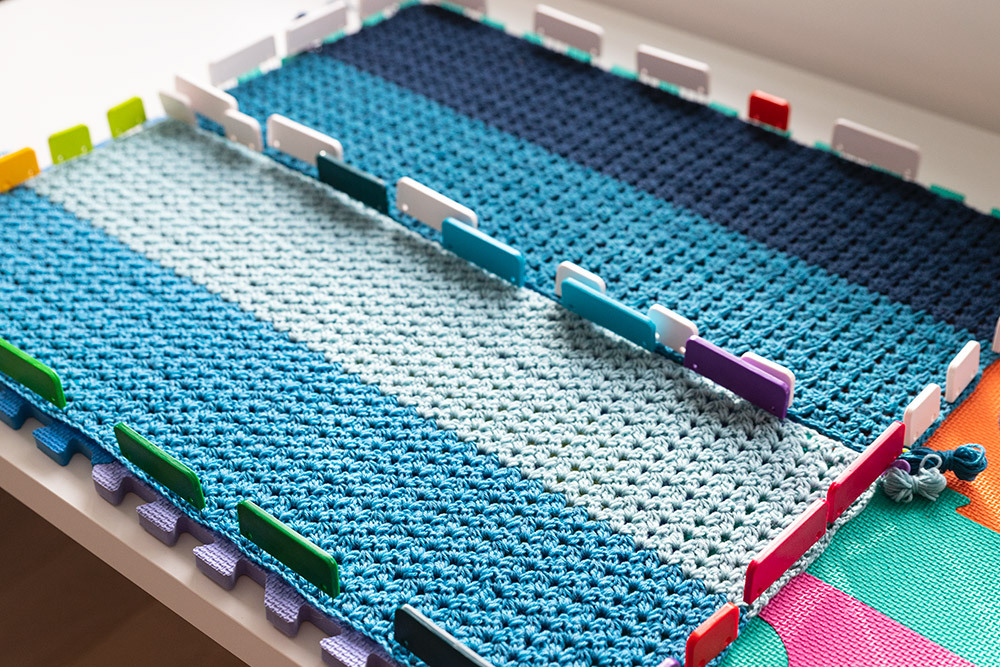 I've decided to block the cowl before assembly. This will help to get a straight edge which in turn is easier to sew. I don't want to bother with extra yarn ends so I just left the existing yarn ends, and I'll use those for sewing the sides together later. I'm all about practicality!
That's it for now. Next time I'll show you what the end result looks like!