I hope the end of 2020 has treated you kindly! I took a break from Social Media and my blog in general over the holidays. Not for any particular reason other than that I thought it was good to zoom out for a bit and have no scheduled appointments (as far as that's even been a thing for the past year, but online appointments can be taxing too!), no plans for dinner or breakfast and in general no plans at all. So that was the only plan. I spend most of my time sitting either walking outside or sitting in front of the TV with the cats.

I've walked quite the distance over the past months, trying to average 10km every day to stay active. Kevin often walks with me and during one of those walks, he dropped a subtle hint about the weather. That is was chilly, rather cold even. Myself, I was wrapped up in two sweaters, comfy gloves and a big shawl so of course, I wouldn't know about that 🤷‍♀️. Next, slightly less subtle: 'You know you promised to make me a cowl right?'. Ouch. Truthfully, I did promise that but bought him a store-made shawl as I am also realistic about timelines. So while he wouldn't freeze to death, he never got the cowl he was promised.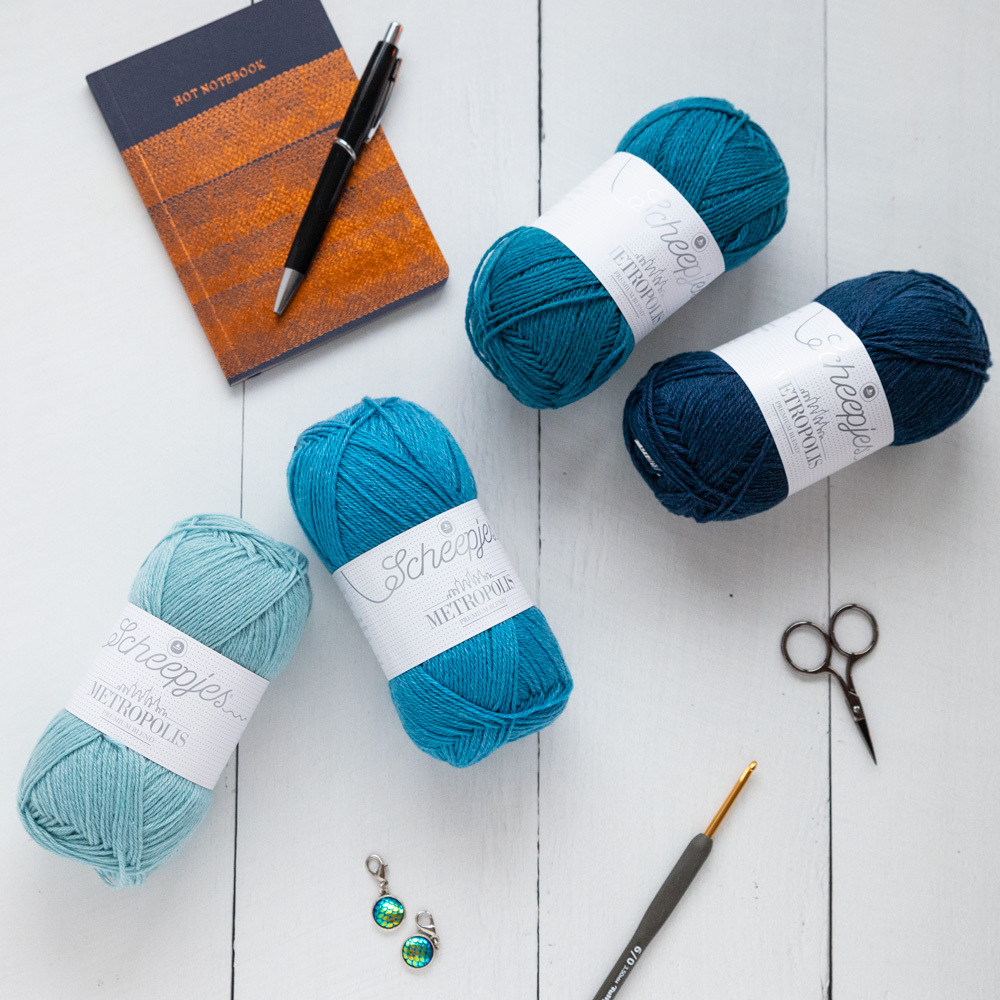 You can see where this is going, right? I let Kevin pick a shade and sorted out the other colours. I'm going to use Scheepjes Metropolis, a warm Merino wool/nylon blend that I've used before for my Origami blanket. It's a soft yarn that's durable because of the nylon content, and quite important, it's not scratchy. I wouldn't want to be blamed for a scratchy cowl!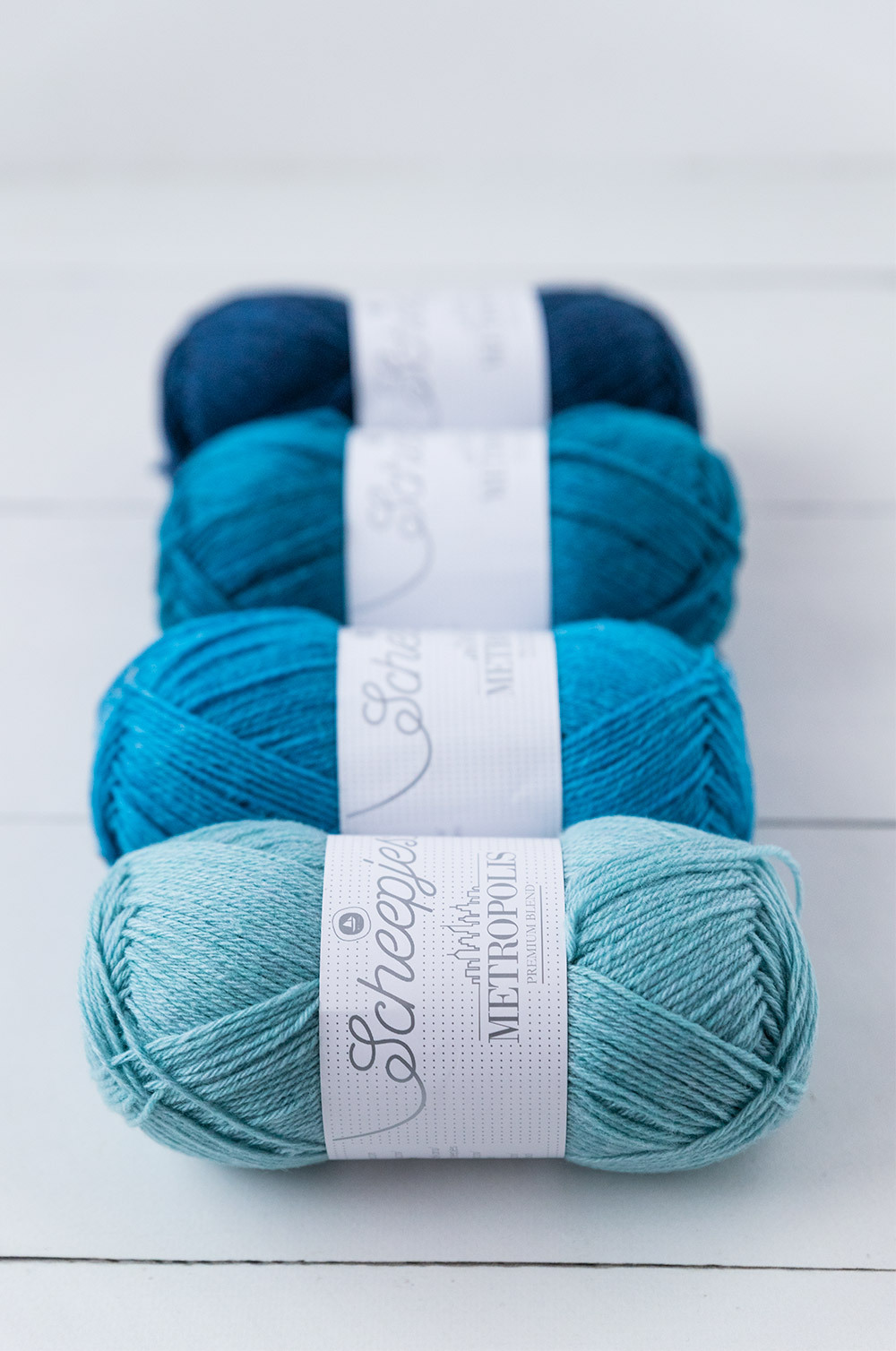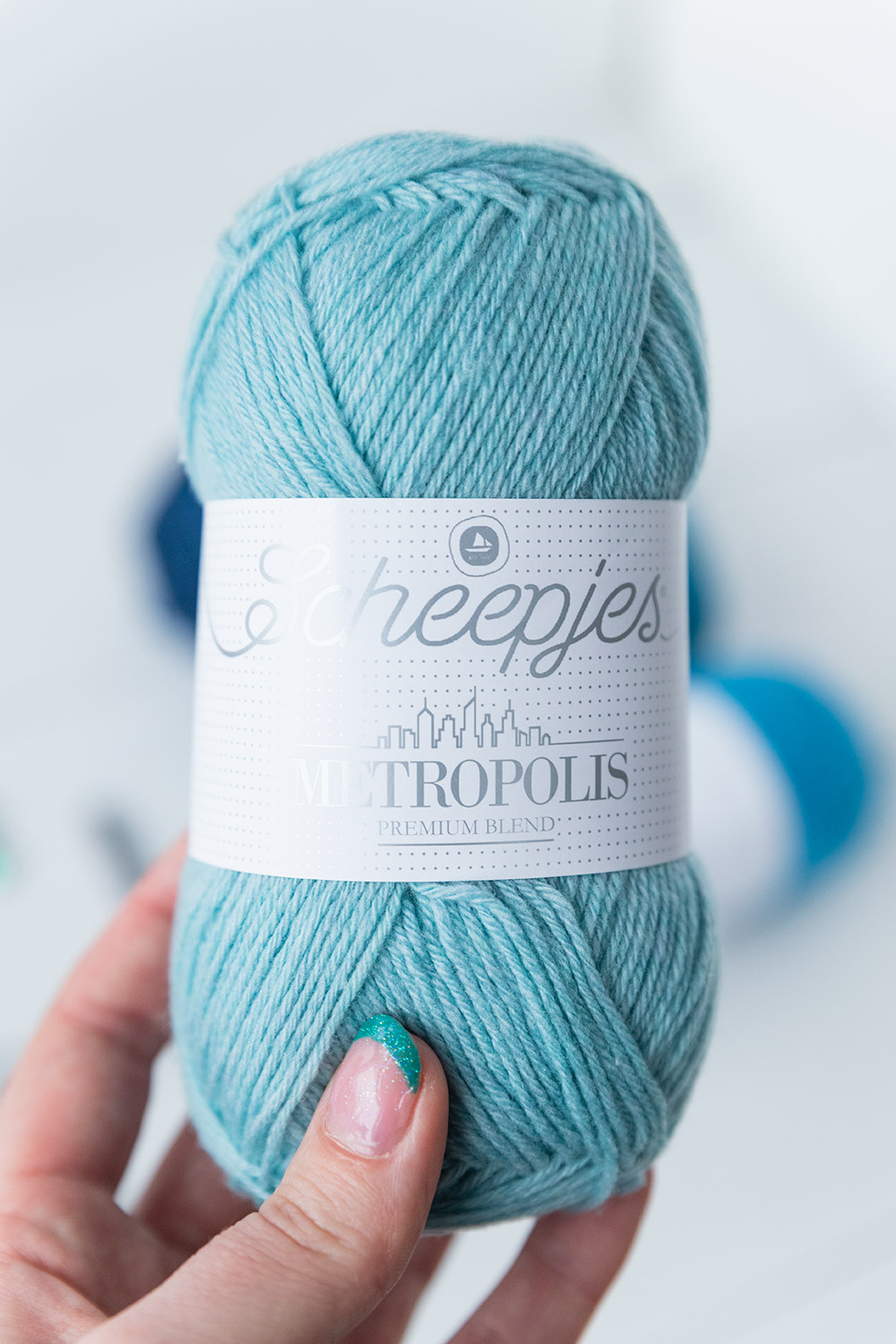 I chose beautiful shades of blue. The beauty of Metropolis is that all colours are very faintly heathered. Each ball has at least two shades twisted up together, sometimes very faintly and in other shades quite clearly. Thanks to this you can create a very gradual fade with Metropolis. I particularly love the shades of lilac and purple in this range but alas, Kevin really wanted a blue cowl. It's his decision this time!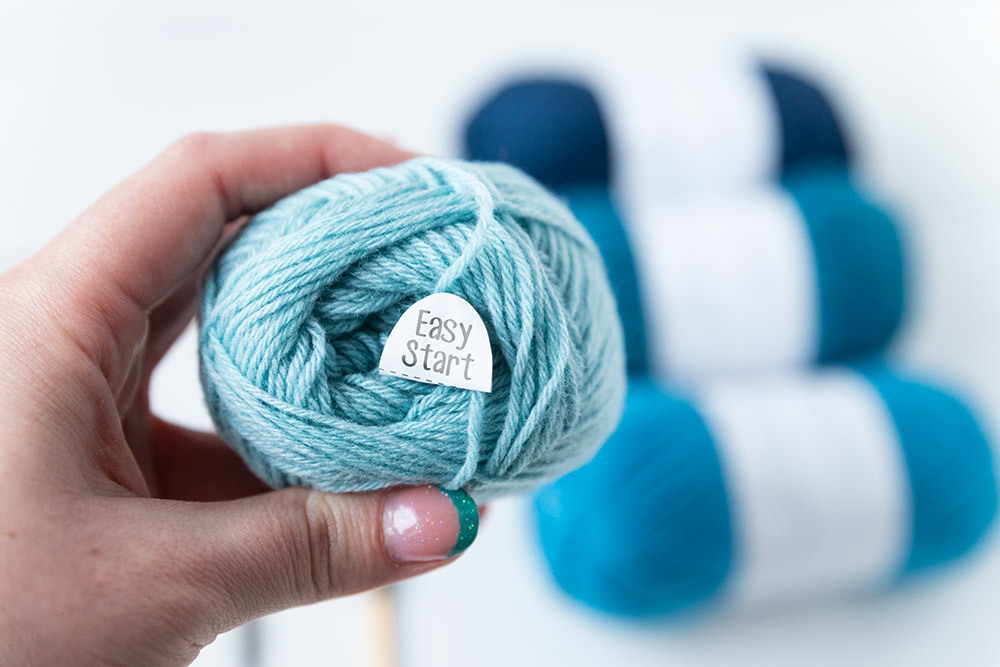 This yarn comes with an Easy Start label, meaning that you can easily identify the thread for a centre pull. It's the little things such as this that make crafting easier. Now I'm off to carve out some time to work on this. I'm looking forward to a relaxing project to start the year with!