Now this is a face you don't see on the blog every day! It's my husband Kevin (the technical brain behind this site and frequent jester in my Facebook Community) with his very own cowl. It's what became of those luscious balls of Metropolis I showed you a while back!
Fade effect
As I tried to explain the other week, this shawl creates a fade effect when worn. From the lightest shade of Metropolis to the darkest, and double-wrapped. We both have a preference for double-wrapped so the fade effect posed a bit of a challenge, but nothing that a piece of paper and a few sharpies couldn't help to visualise.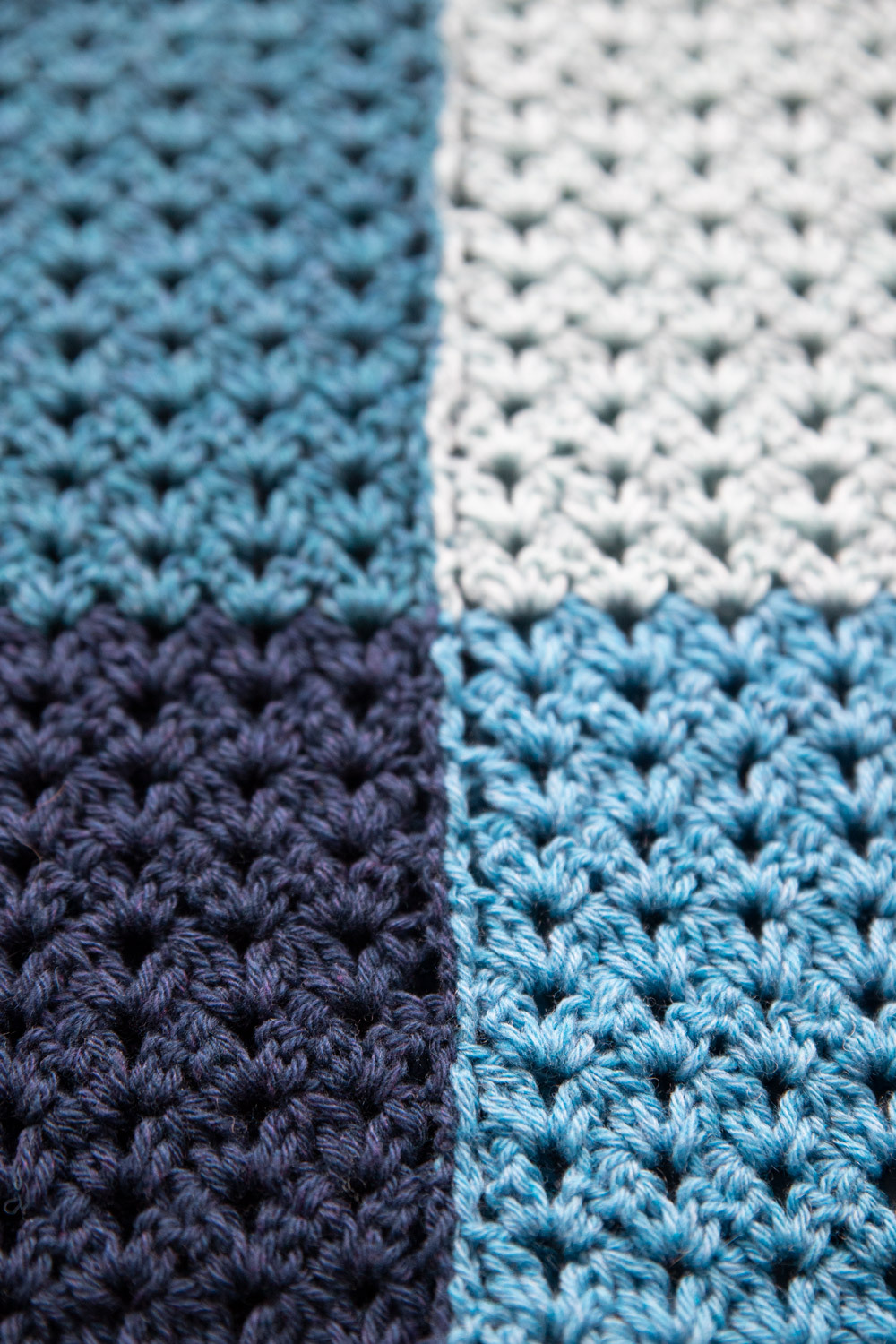 To get the fade I've chosen to work with a front- and back colour, seamed together in the double crochet's that form the sides of the Front- and Backside. By doing it this way, the colours stack up just like they're supposed to when the cowl's twisted. The graphic I've made to go with the pattern shows this better: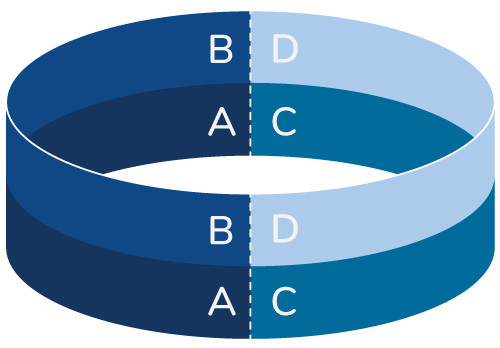 Puffy V-stitch
The stitch is a Puffy V-stitch, creating a warm and supple fabric. The blue shades of Metropolis are perfect for a 'manly' cowl, but I can see this cowl being made in any combination of colours you'd like. There are lovely lilacs/purples, greens and yellows in the Metropolis range too!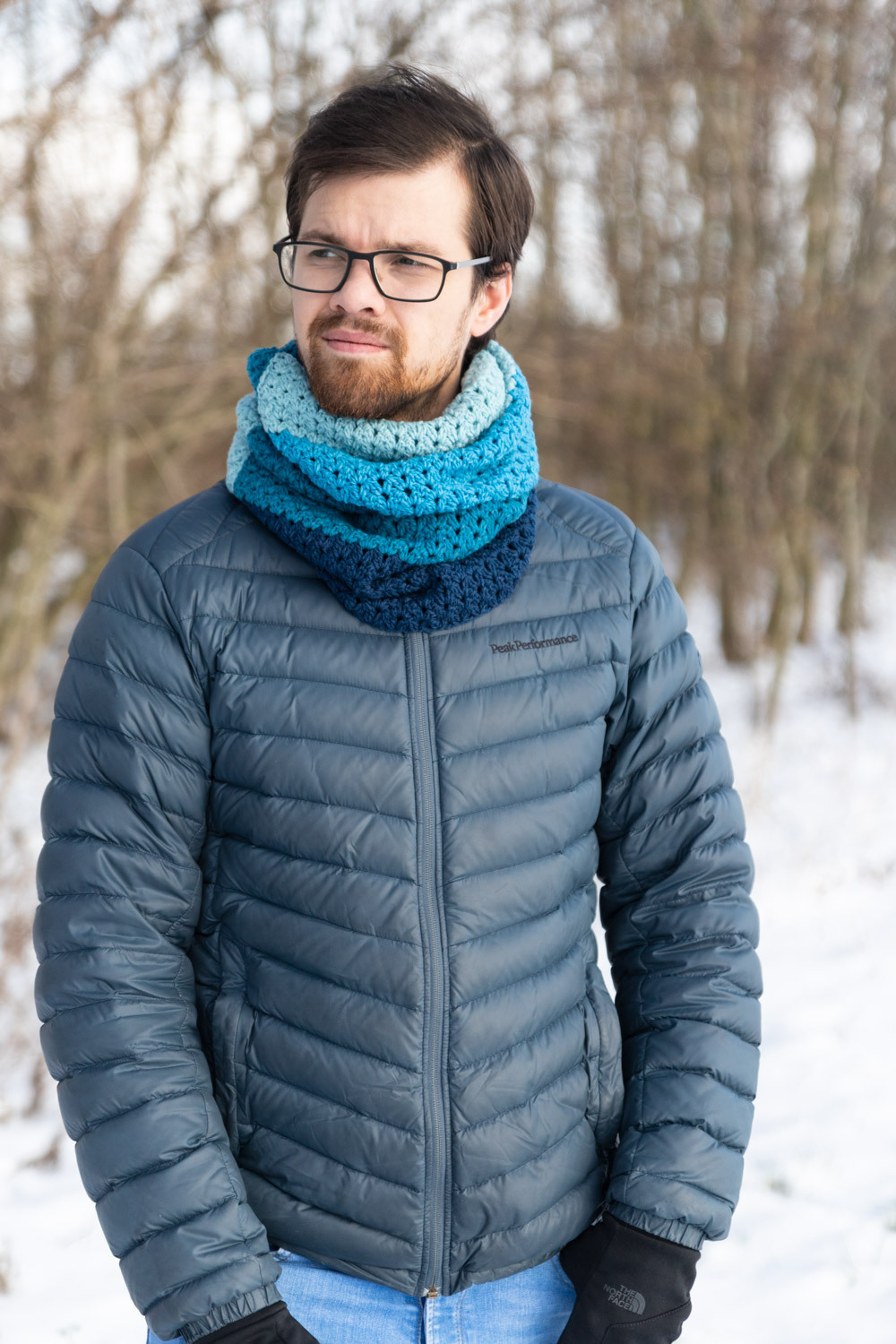 I'm very pleased with how this project turned out. It's warm, it's comfortable, and maybe best of all, it's already in use. As you can see, winter cold has settled in in the Netherlands so turns out I was just in time. I'm currently working on the finishing touches for the accompanying crochet chart to go with this pattern, but other than that it's good to go. So keep an eye on the blog, as the pattern will appear here shortly!