Hi guys! I've got a piece of sweet news! Soon a new crochet book will be launched. I had to sit on this piece of news for quite some time. Last year, Dedri from Look at what I made asked me if I wanted to design a few items to be included in her new book. Of course, I said yes, who wouldn't?! Fast forward a year, and here we are!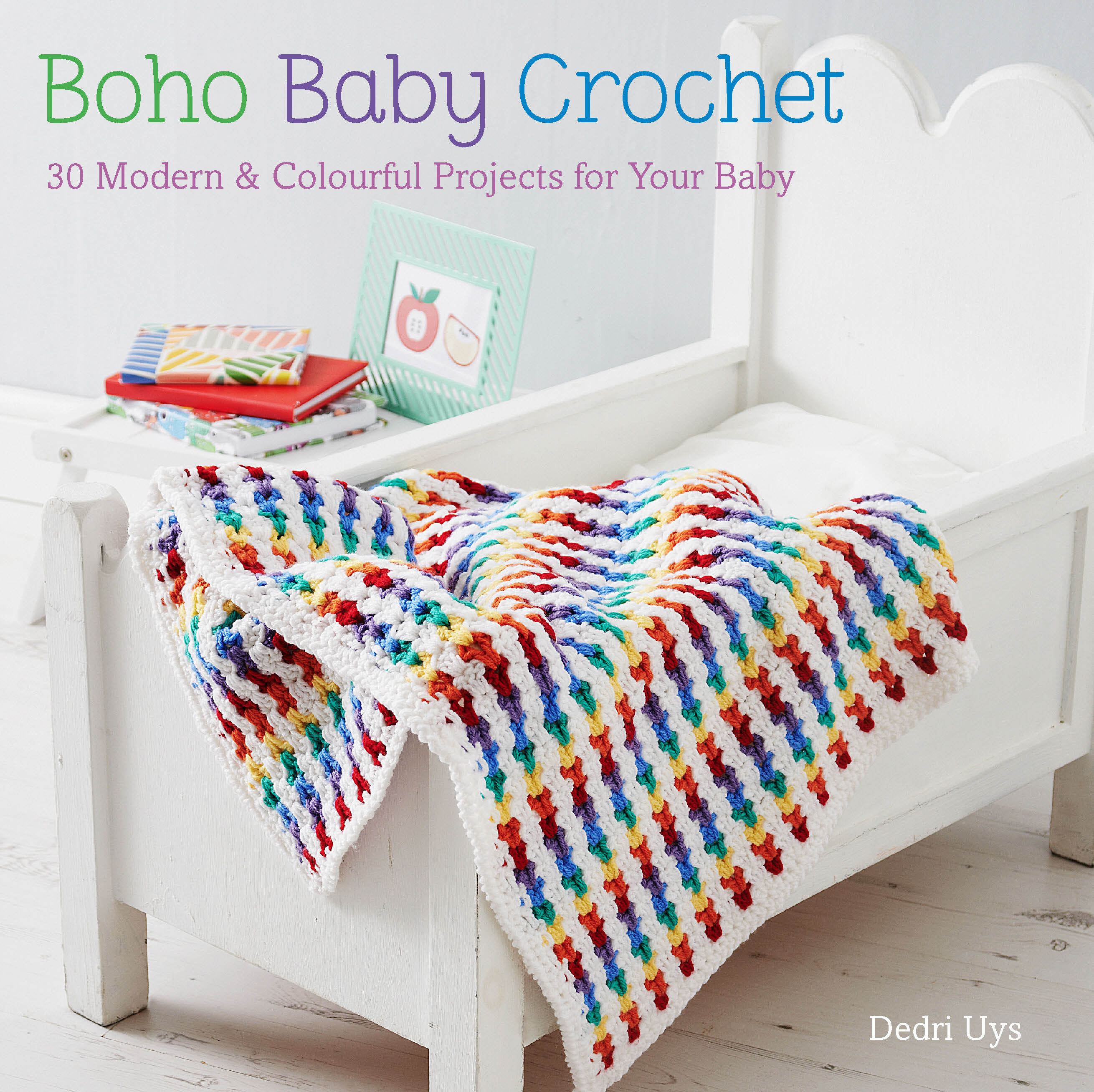 The brand new book is called Boho Baby crochet. It's available in two versions: A UK version called 'Boho baby crochet' (published by Apple press), and a US version called 'Bold baby crochet' (published by Barron's). The book is filled with 30 baby projects. Some projects are quick and easy, others take a bit more work – so it's interesting for both beginners and experienced crocheters!
As I said, I contributed a few designs to the book, and so did other designers:
The projects range from baby blankets to pacifier cords, and from socks and cardigans to toys such as these play blocks above. Aren't they cute? I designed a floor rug (top left), baby socks (bottom right) and pacifier cords for the book. But there is so much more! Little Mary Janes, blankets, storage boxes, garlands…! As you might notice, my book front cover is different from the one in the top image. That's a difference between the US and UK versions, but of course, the patterns in both are the same.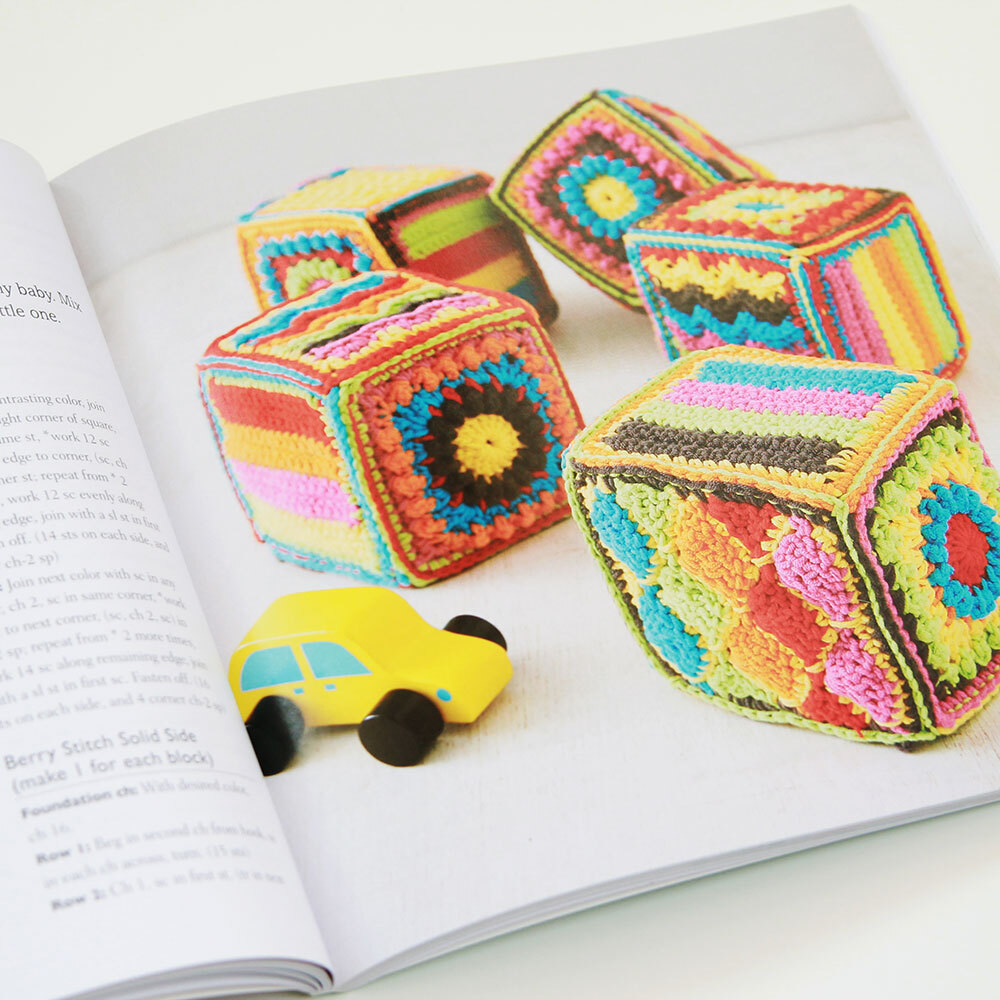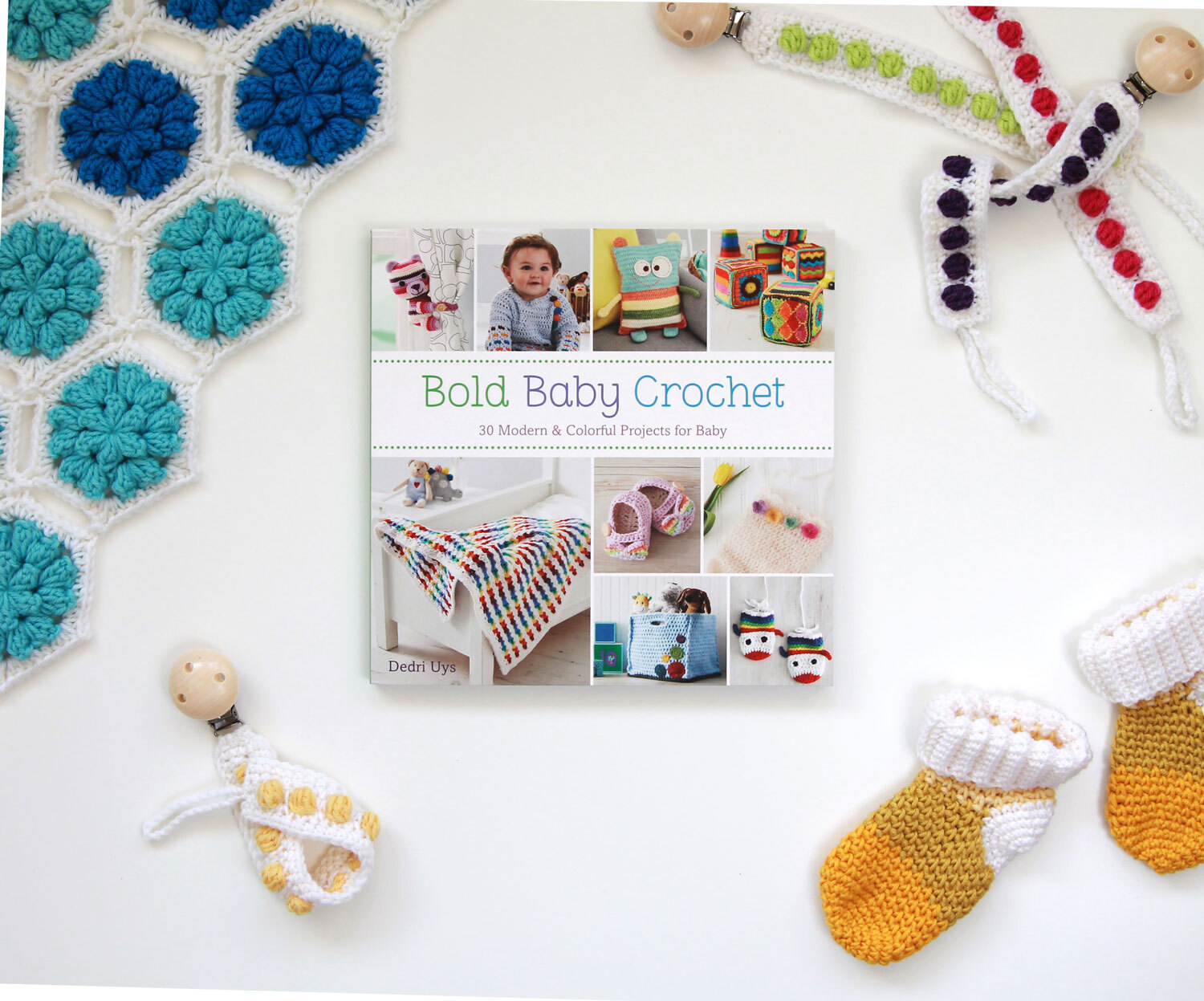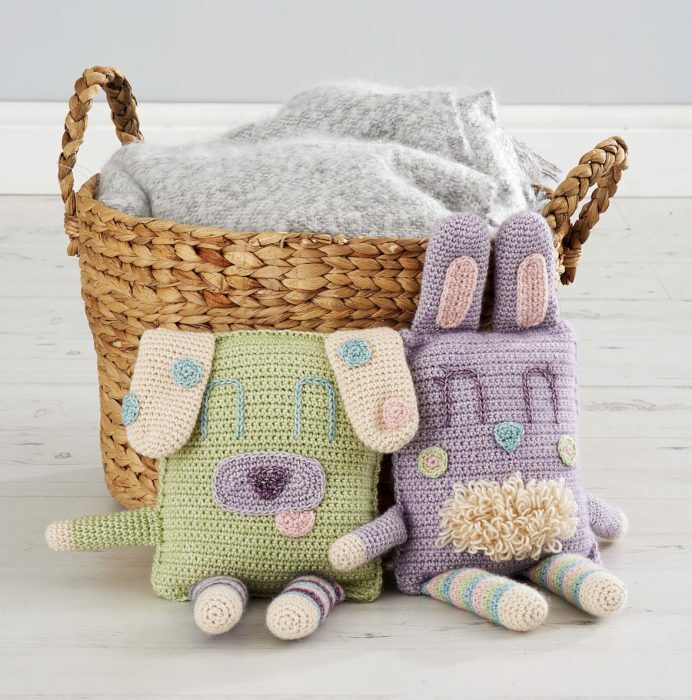 How sweet are these friendly soft toys, made by Carmen from Crafty queens? Photo Credit Simon Pask, Barrons and Apple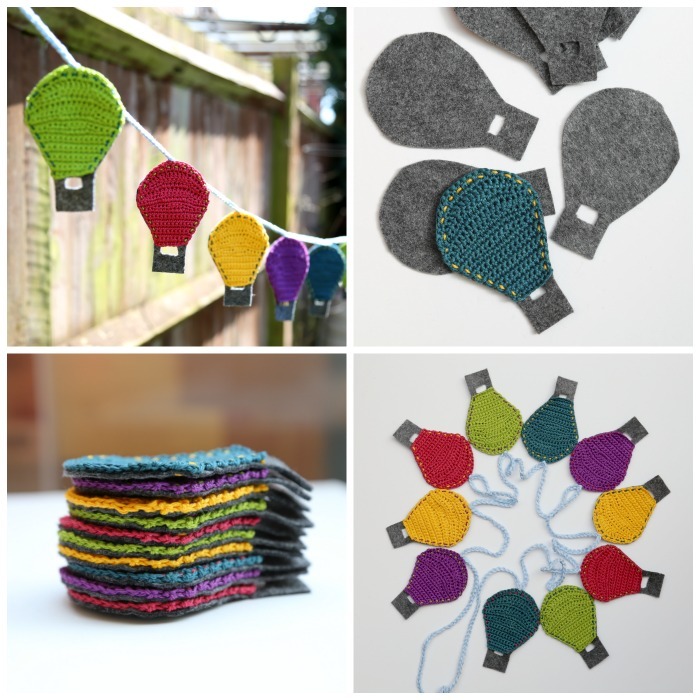 And Dedri herself has designed this this hot air balloon garland – cute!!
Details
I think Bold Baby crochet makes for a great addition to your crochet book collection! If you want your own copy of this book, have a look here for the available retailers. For Dutch folks, the book is also available for pre-order at Bol.com! The book will retail at £ 12.99 and will be available from May 5th, 2017. You can find most, if not all yarns for this book at Wool Warehouse.
Giveaway
If you're feeling lucky today, continue reading! I'm allowed to give away three copies of Boho Baby Crochet! In order to participate all you have to do is comment on this blogpost, telling me what your favourite baby project to make is. If you're feeling extra fancy, follow me and Dedri's facebookpage if you haven't done so already, but it's not mandatory to qualify. The giveaway is open worldwide and will run until May 5th 2017. On May 6th I will message the winners. Good luck!