Thank you, everybody, for all your comments on the Catherine cowl. I have not been using it in the past weeks, because the weather has been very kind to us and there were lots of sunny hours! But that doesn't mean that I didn't think about new projects. I've been playing with the idea to make matching wristwarmers. I mean, look at the picture below and tell me they wouldn't be a cool addition. I tend to get very cold hands when I'm at my internship because of the ever broken climate control in that building so I guess mine would stay there indefinitely or at least until it's summer!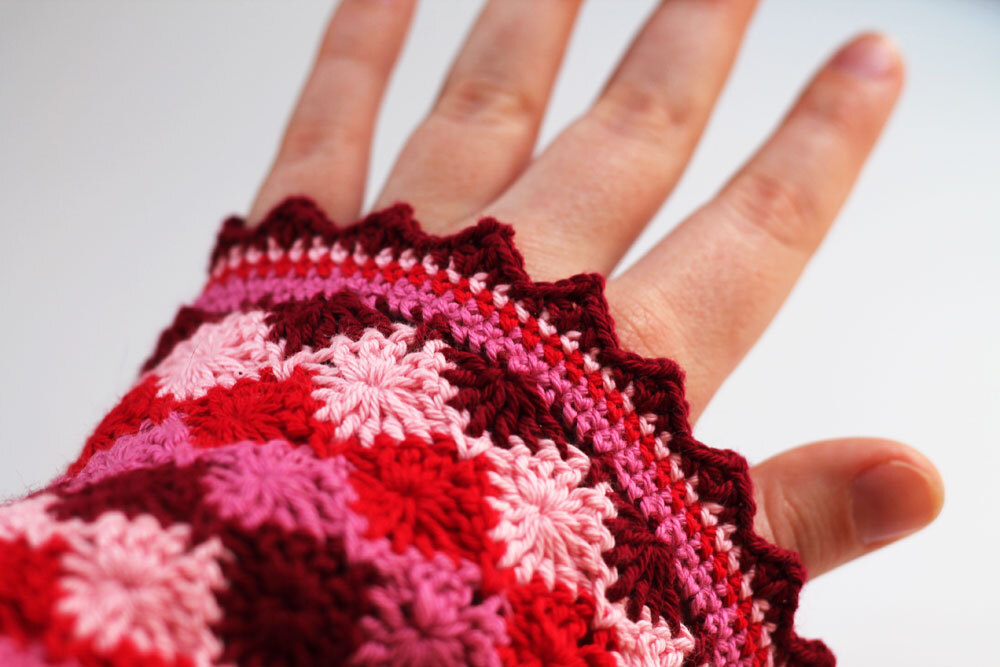 This will be an easy peasy project, as I already figured out the main part in the Catherine cowl! And I still have some Cotton 8 yarn, from Scheepjes, left from the Catherine cowl to make them. The colour numbers I'll use are 717, 653, 510 and 654.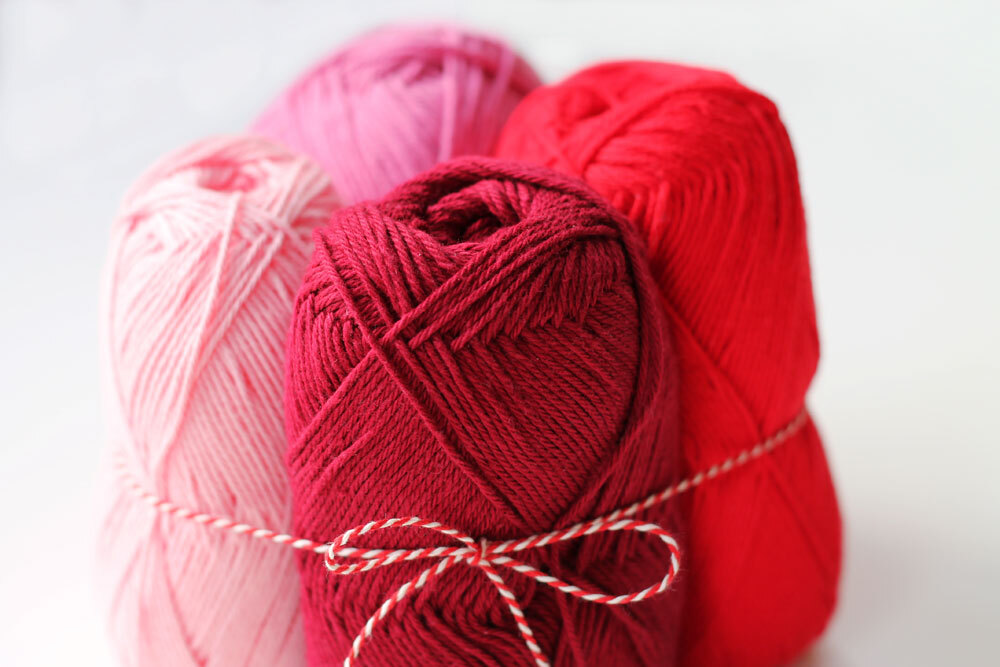 Maybe I'll adjust the edging a little bit. I'm not sure yet. If you have any suggestions, I'd love to hear! While browsing Pinterest, I really fell in love with this type of double edging. I'm not sure if it's possible in the design (maybe it would look to crude in combination with the dense catherine wheel) but I'm going to try to incorporate it!