How are you doing today? As promised, I'm expanding a little bit on my recent Corner to Corner (C2C) project! It's a fun technique that I wanted to try for a while. Suddenly I had this idea of making 8-bit hearts and I thought that would be a suitable project to try to make in C2C. And it's coming along nicely!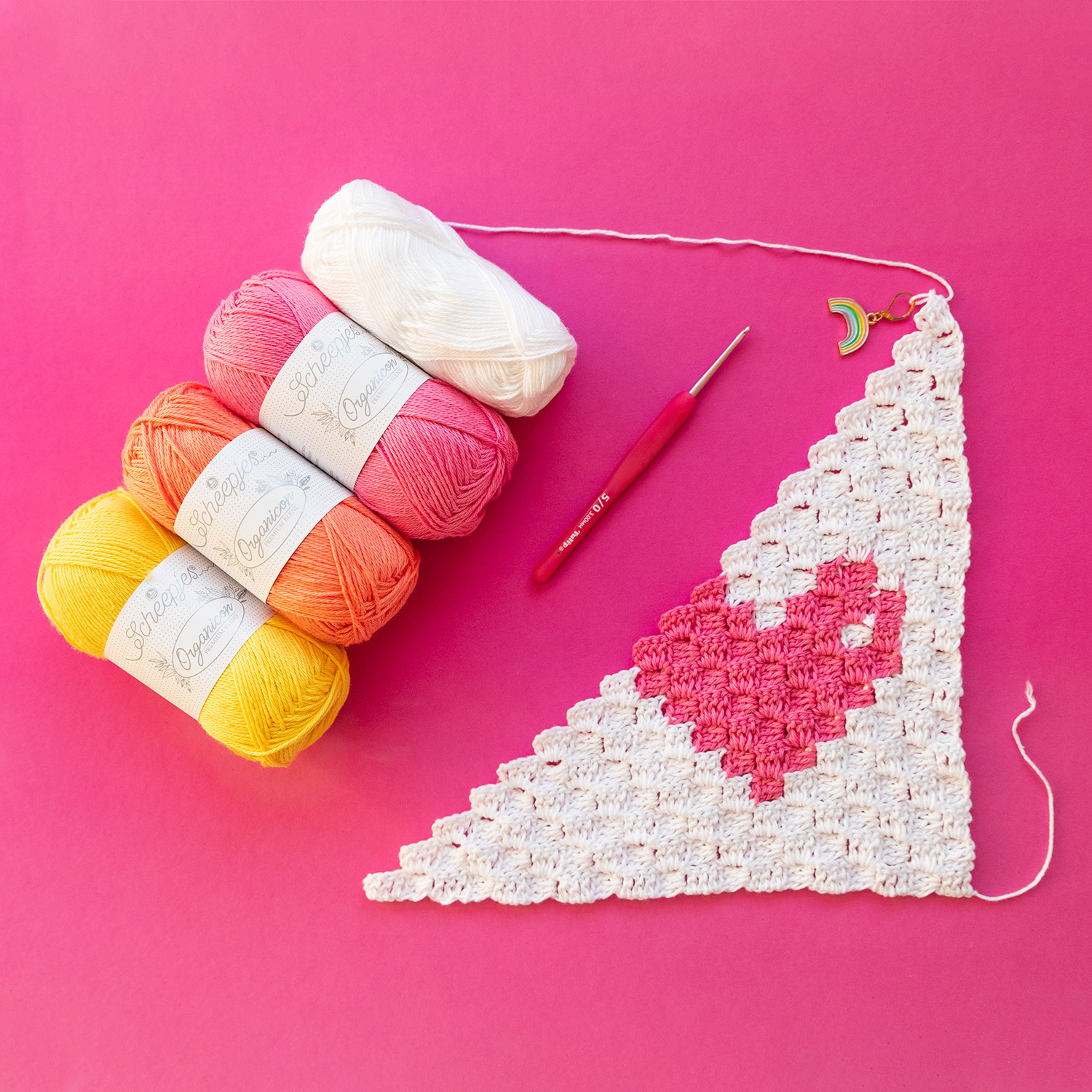 I've always had a soft spot for those 8-bit hearts. At age 6 my parents sometimes asked me to clear a super Mario level they couldn't pass, so I guess you could say I'm a bit of a gamer kid. It hasn't stopped and I still enjoy to play video games every now and then, although the graphics have improved quite a bit!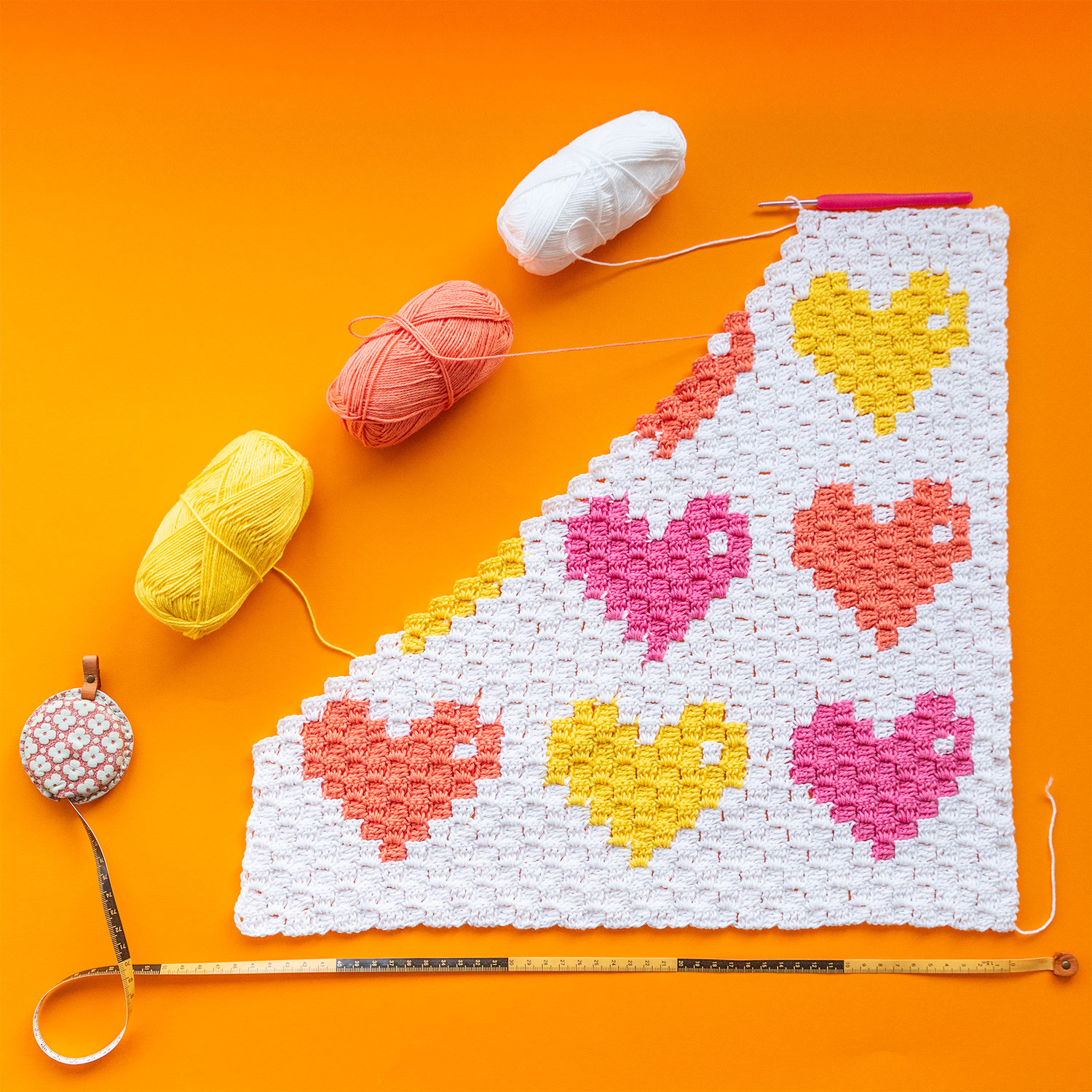 While a multitude of coloured hearts appeals to my rainbow nature, I'm only using small amounts of yarn for each the hearts so instead, I chose three of the more vibrant colours of Organicon. This project is slowly turning into a pillowcase for a 50 x 50cm pillow, because I still had one of those inserts around from previous projects. I like the chunkiness of that particular pillow size, especially when you stuff it with a good quality inner pillow. It also gives me plenty of space to work the C2C-magic on. It isn't hard at all - you just need to know how to keep your strands separate, or you'll spend a good amount of time untangling!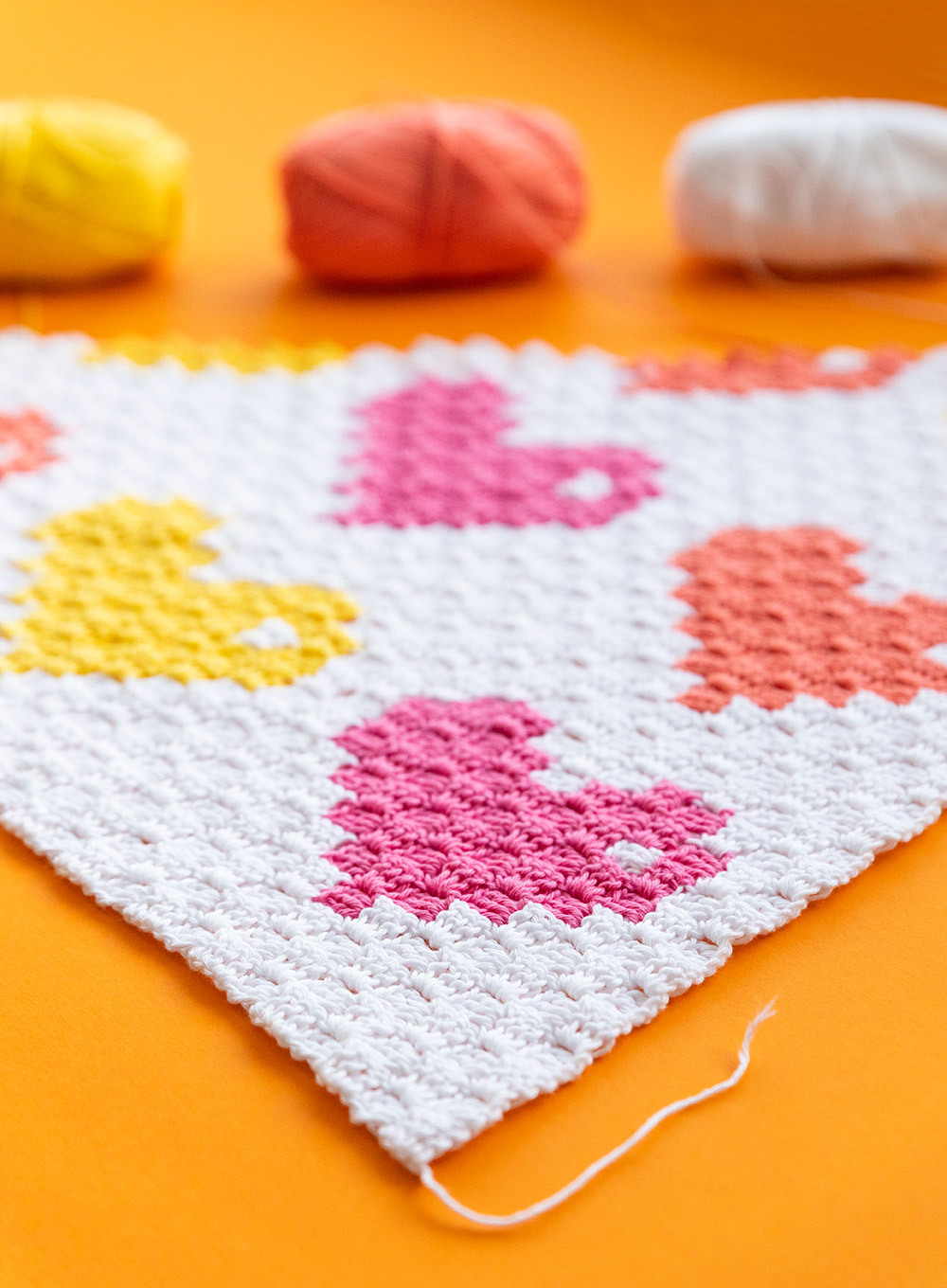 Technically, with this design and spacing between the hearts, you can't make a square graphic (or else the top (or bottom) row would have one more row of white than the other. But I'm winging it and am pretty sure you won't see it once I sew it on the final pillowcase anyway. I'll let you know how it works out!