A couple of days back I was invited by Anita from A creative dimension to join in the Creative blog hop! For people unfamiliar with this concept, it's really simple. You answer 4 questions about your crochet, then you pass along those questions to two other bloggers which in turn do the same. This way, a long chain of creative bloggers is formed, so much fun! So here we go:
Question number 1: What am I working on at the moment?
Well, I think frequent readers can guess the answer. Currently, there are no less than four blankets on my hook. They are my go-to projects, although I occasionally crochet some smaller projects in between, like the phone covers. I've got quite a lot of blankets already, and the middle of summer is far from the perfect season for a cuddly snuggle under a blanket, but still, I keep making them!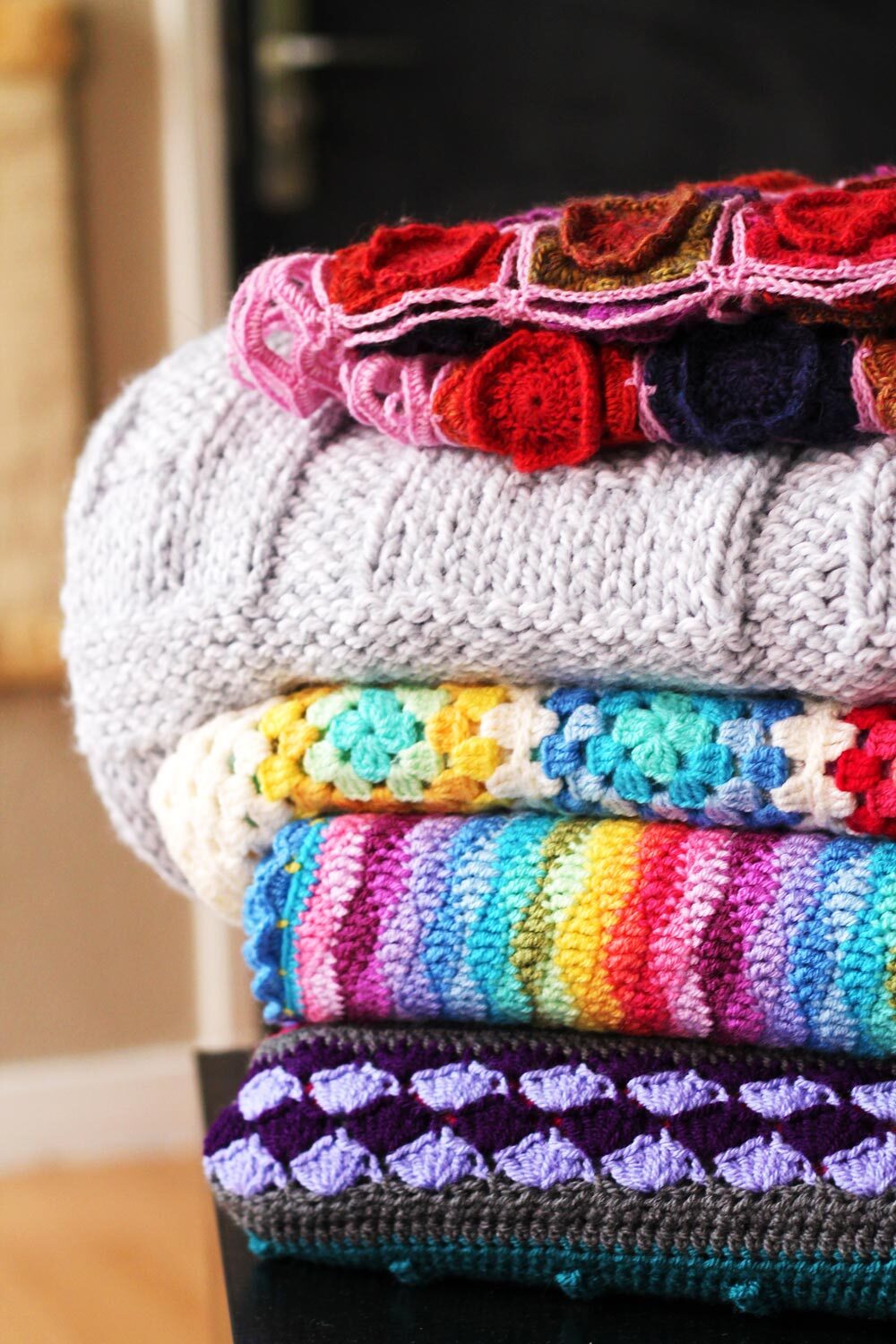 This is the finished stack, they're in hibernation right now.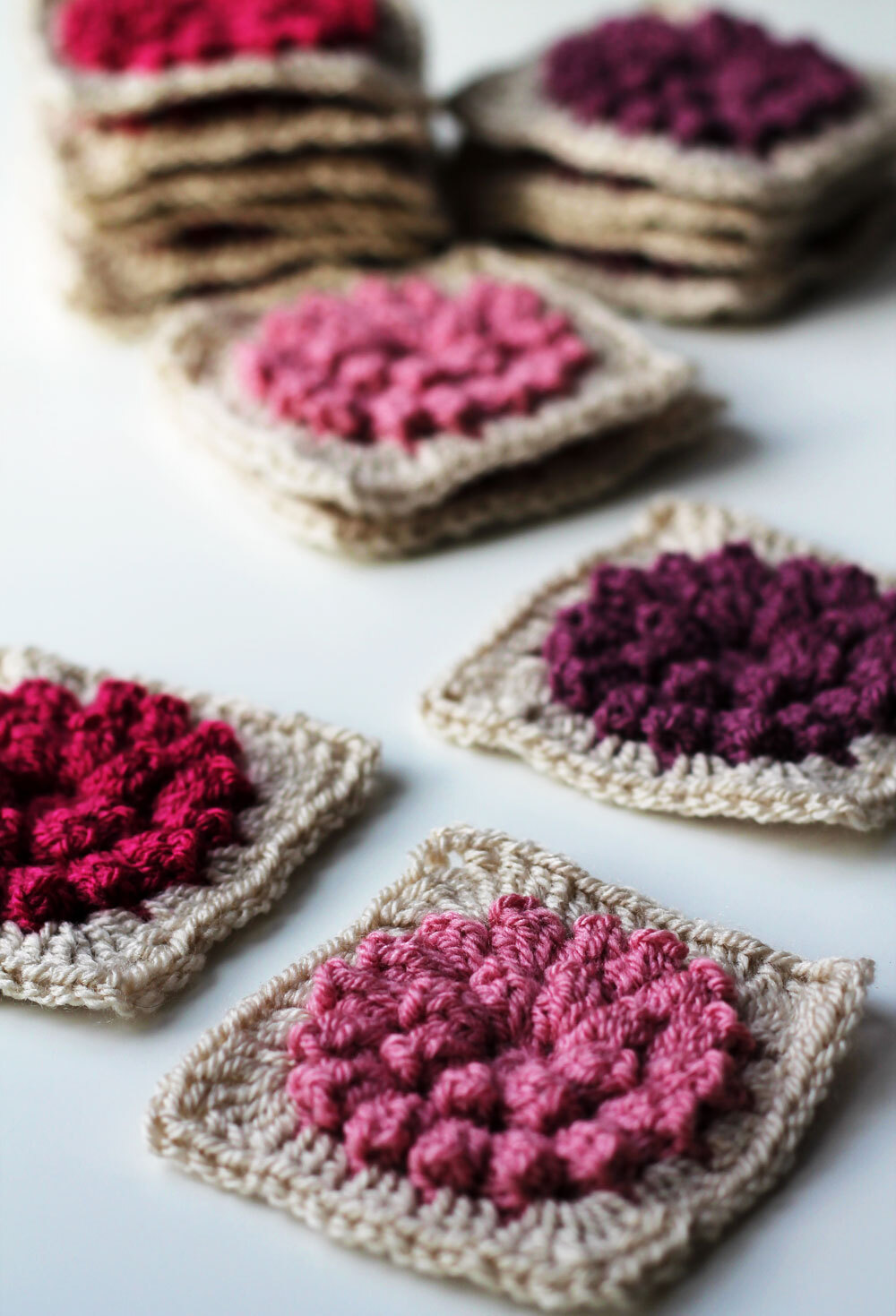 The blanket-WIPs are very much 'in progress' though. With all the stuff around my graduation going on I'm having a tough time finishing them. I have started on a small (what was supposed to be fast) project though.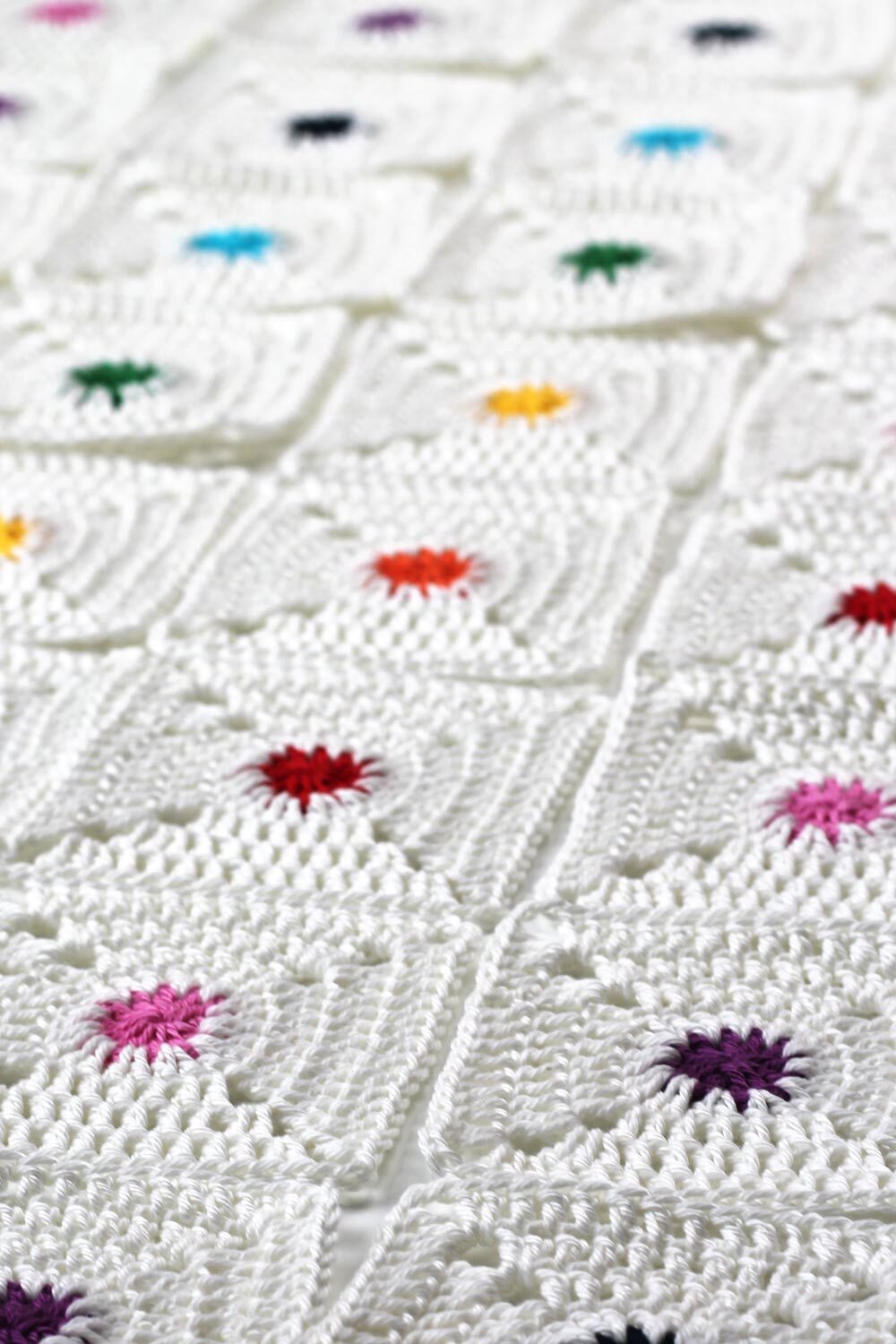 Question number 2: How does my work differ from others of its genre?
I usually use a lot of colour. I have no restraints in my projects when it comes to colour (except for neon, in general, I don't use neon colours). I absolutely admire the people who can complete a project consisting of earthy tones. I can't, I end up incorporating popping colours. That being said, I try to change the way I use those colours every few projects. For that 'fast' project, I tried to incorporate only tiny blobs of colour with lots of white (which I rarely use). The phone covers were all made in a gradient, with lots of different shades of one colour. I guess my 'thing' is to use lots of colours in every way possible!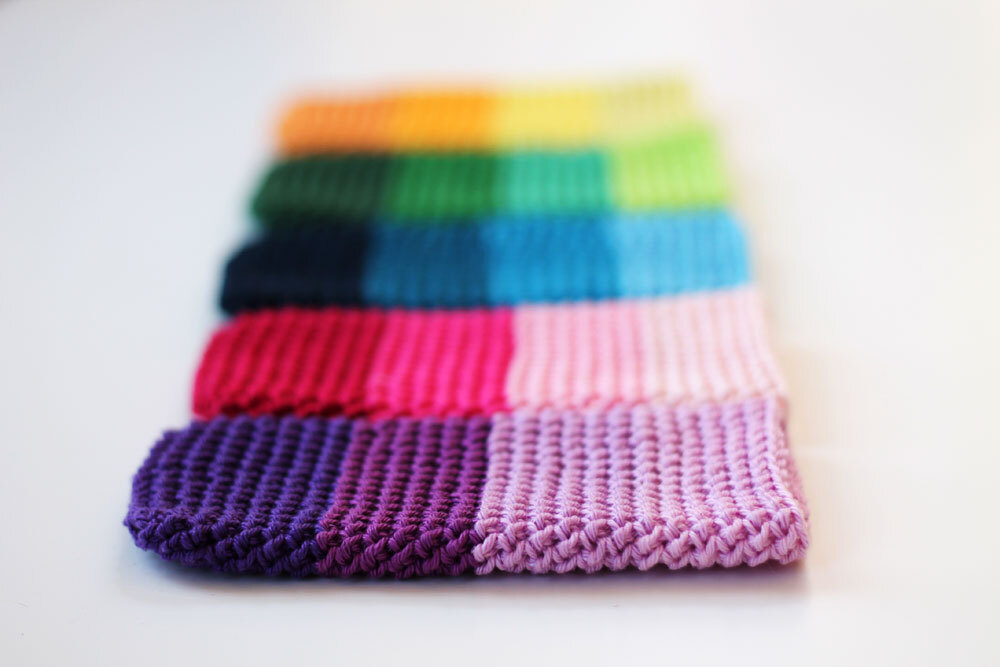 Question number 3: Why do I create what I do?
I've always been obsessed with colour and arrangements. It can make me intensely happy to see a beautiful rainbow palette of products on a store shelf, and also it can make me feel unruly if colours are just not distributed properly. Colours can influence my mood so, so heavily, my boyfriend still wonders why I get so excited about something so bright red I just need to have it. And why I get so moody when it's a dark and rainy day in a grey city. So I need colour, in my shawls, in my potholders, in my phone covers!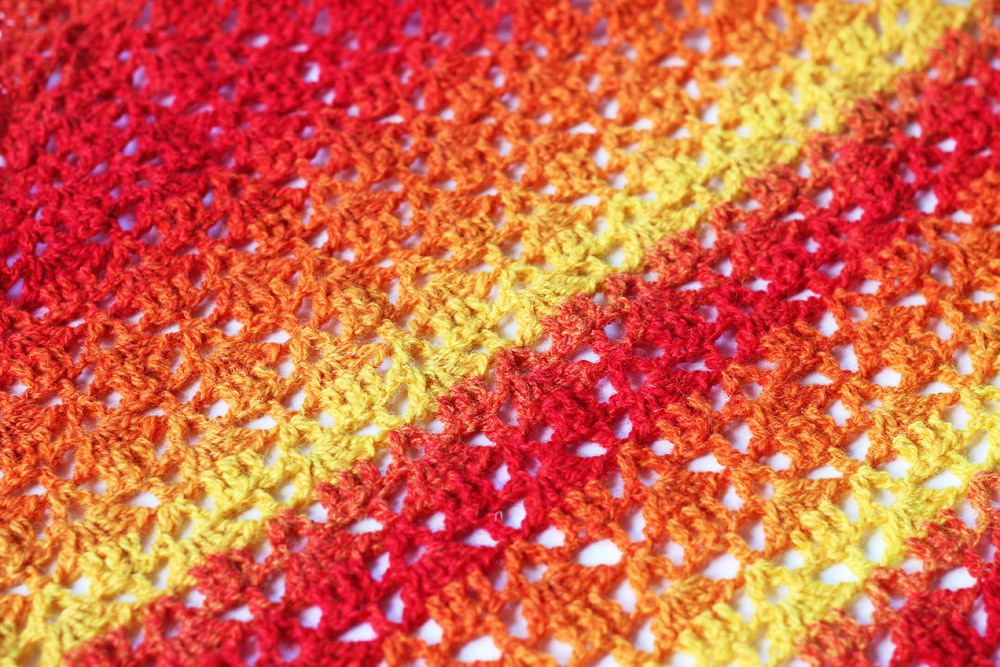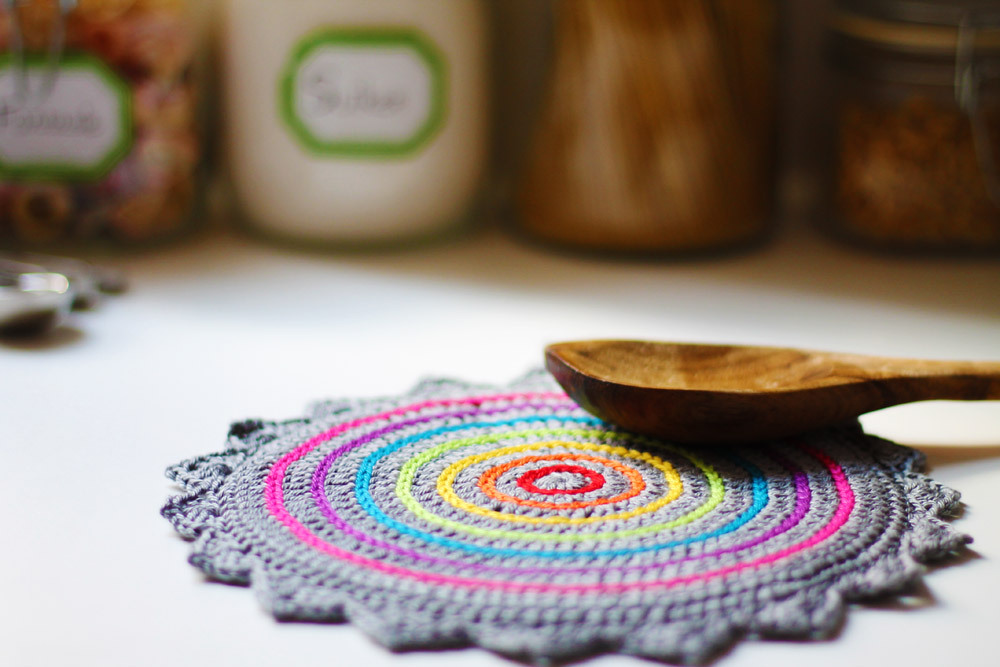 Crochet is an outlet for me, it enables me to create a lot of things I would lóve to make, have and otherwise would probably not find anywhere else. Plus, crocheting a lot means giving heaps of projects to friends and family and I like to give presents :)
Question number four: How does my creative process work?
It's really funny, but usually, I think of things right before I fall asleep. I've once read that your brain is free of restraints for that short period of time, allowing you to create things more easily and clearly, and I really think this is true. However, this also means that whenever I realize I have thought of something for a new project, I need to get out of bed and draw, sketch or write it down quickly.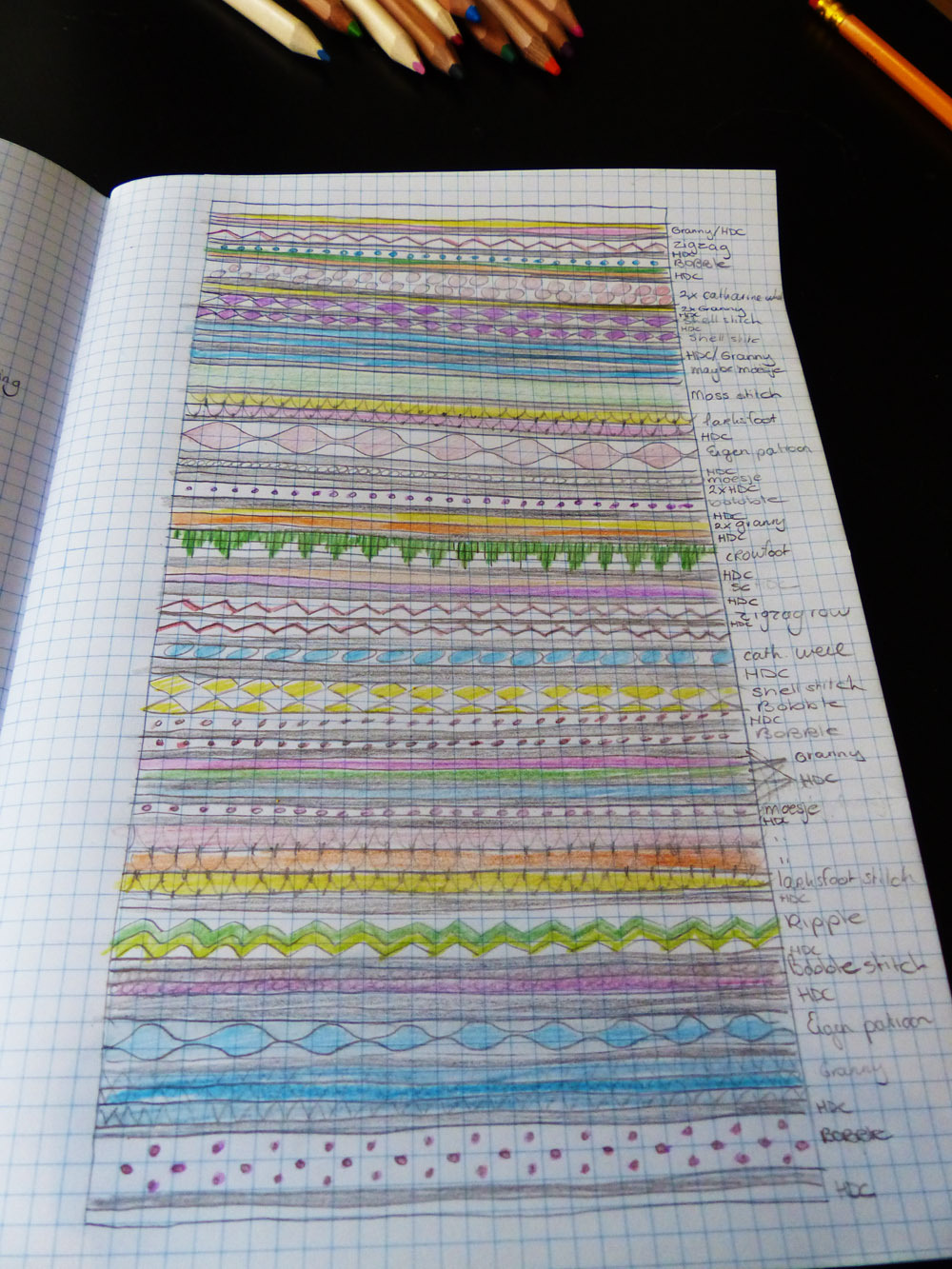 Ok, I didn't sketch this in the 5 mins I can stand to be out of bed in winter, but for large projects, I try to be a little bit organized. After this phase, I just start crocheting, with a little bit of tweaking along the way. I keep notes that I don't always get at the end of the project, forcing me to do it over again. I'm a chaotic person by nature if you hadn't figured it out already.

So that's it for me! Don't forget to check in next week with Mara from Maramaakt and Barbara from Busy fingers, busy life! These two lovely ladies will tell you all about their crochet :)