Hi there! I promised to write a post about the crochet meet organized by Wink and Nicollie, and here it is! It was really great to meet the faces behind the blogs. I'm a follower of many blogs on bloglovin', but shamefully I neglected (up until now) the Dutch blogs. Well, that has changed my friends! I've met some lovely people and I found many sources of inspiration for months to come.
I travelled to Den Bosch to meet at Zoetelief, a local restaurant. It had a pretty large upper floor where we could sit. When I arrived I was happily greeted by Nancy and Nicole. Short thereafter everybody else came in. We all had lunch together and oh my, the people from Zoetelief really catered to all our needs. Vegetarian, gluten-free, lactose-free, shellfish-free, beet-free, and even rice-free lunches were served. After the lunch, the WIPS came out and everybody was chatting and crocheting. We all received a goodie bag and that bag was filled to the brim! Tags, stickers, a notebook, coupons, supercute mini skeins of yarn, buttons, so many things! I'm probably forgetting about a lot of other items but I was stupid enough to clear the bag before I took a picture of it.
Actually, I didn't take any pictures of the happening because I was too busy chatting and crocheting. But thanks to Wink and Nicole, who were snapping away we still have visual proof that the meet actually happened. Around 5-ish we left Zoetelief, but since quite a lot came by train we started a small afterparty at the Burger King near the station. Crochet talk and burgers... Great combo!
But wait, there is more!
There was also a lottery, organized by Wink and Nicole. And to speak in Hunger game terms: The odds are never in my favour. But believe it or not, I won! I was the lucky receiver of a pile of Simply crochet issues (even with the goodies attached!!!) and a lovely skein of Schoppel Wolle.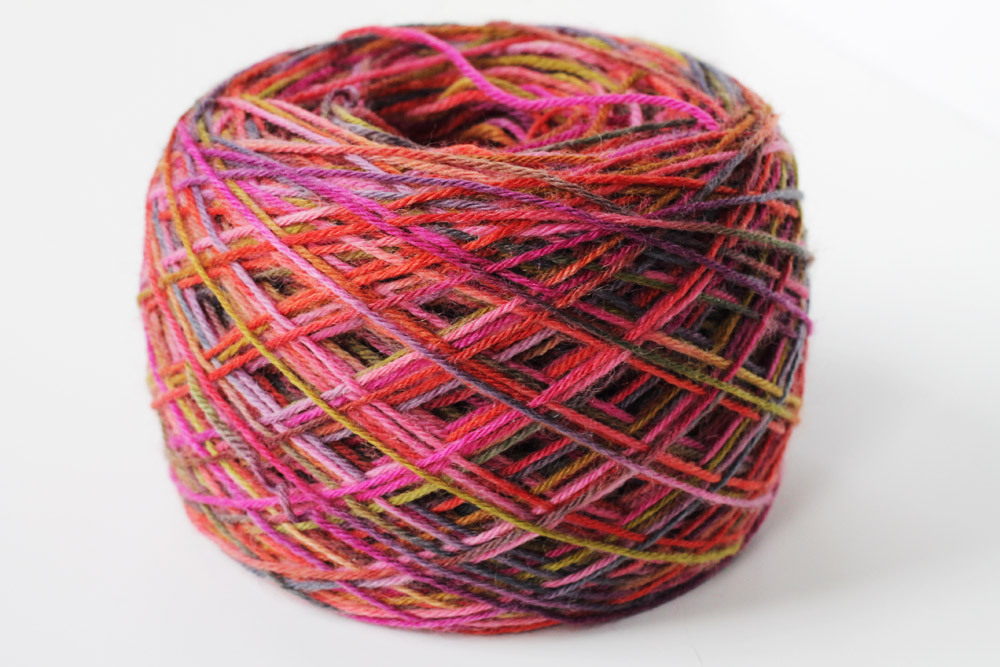 Sigh... Pretty pretty yarn all caked up. I can stare at this all day, you know. And along with the Simply Crochet came wooden buttons.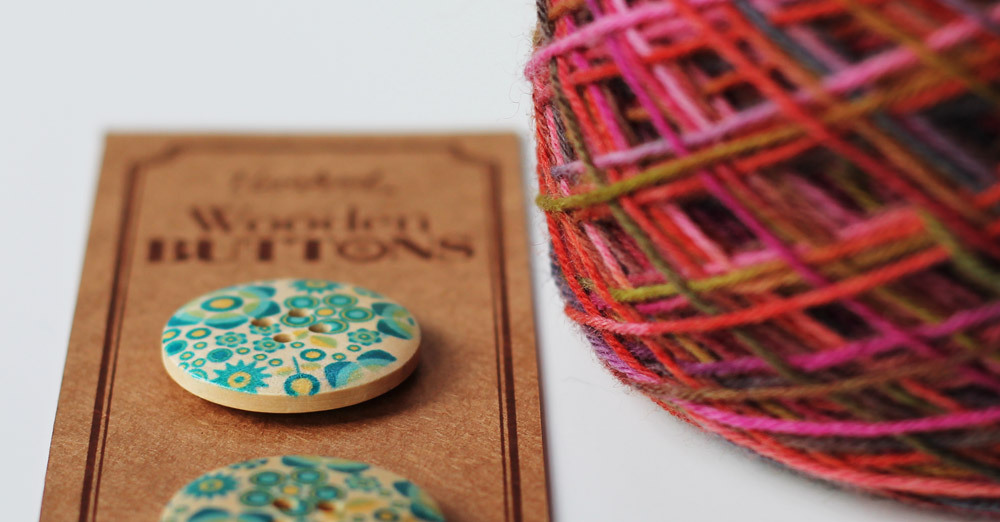 My favourite! So I'm a very happy camper right now.
When I wanted to put the buttons away, I peeked into my button drawer. I shouldn't have done that. Once I see many buttons I get sort of crazy.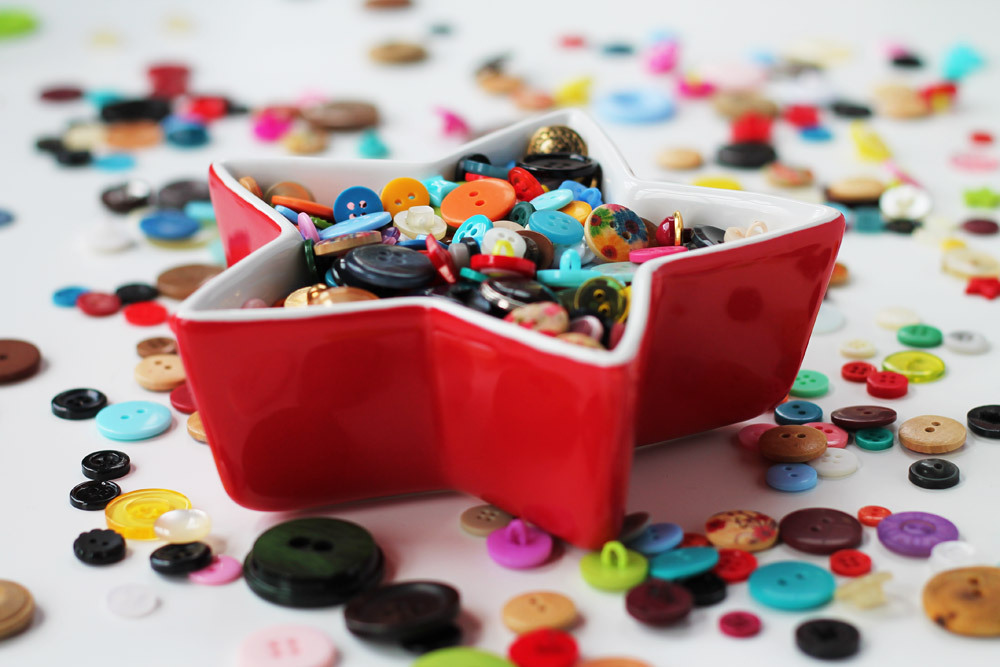 Button mania... Button madness... Button disease... I stock up on buttons and every now and then I use one or two. Recognizable, anyone?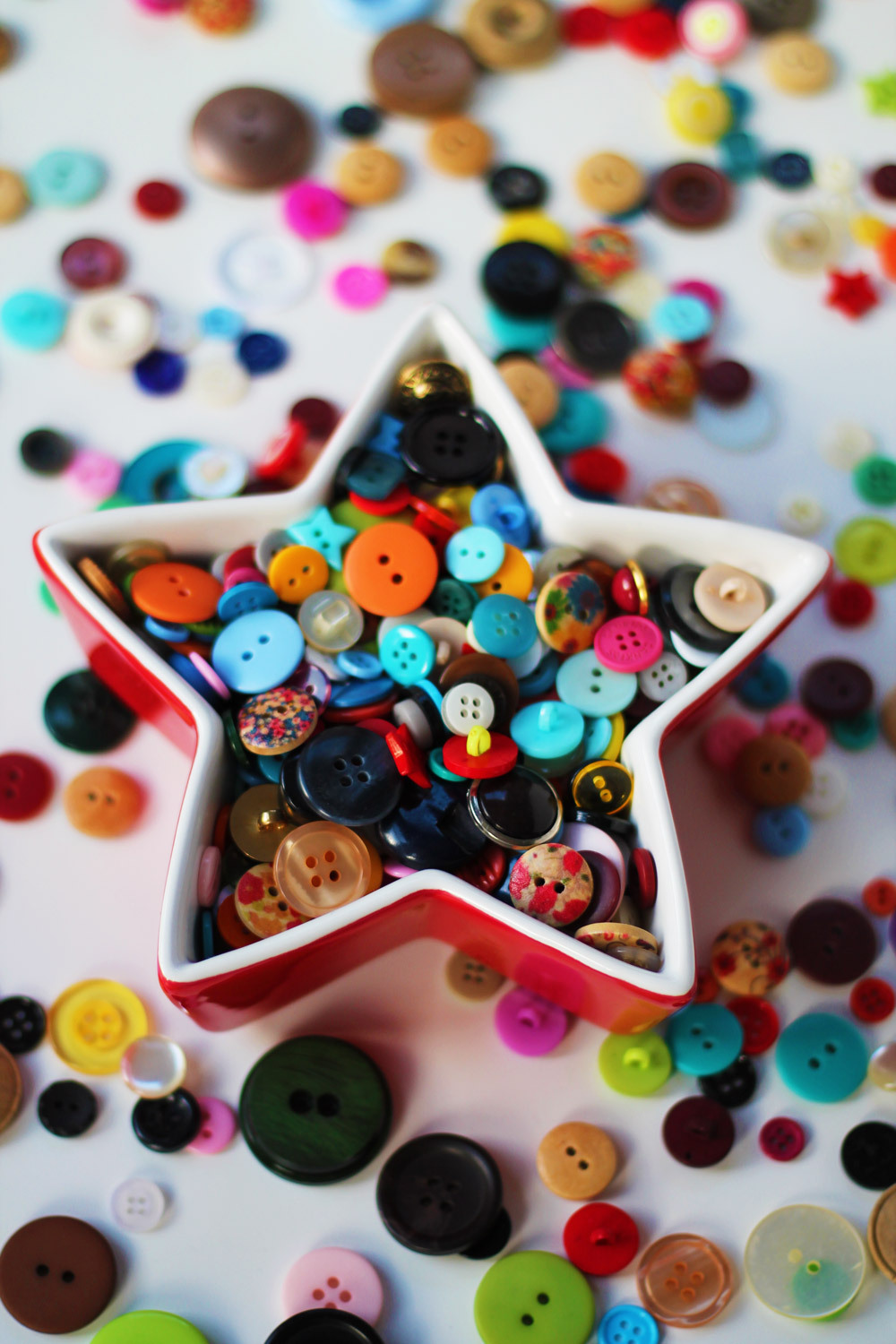 For the people who are interested: The star-shaped bowl is from the Christmas collection from HEMA. Super cute and perfect for someone with a combined bowl-and-button fetish like me. Sorry international folks, a Dutch brand that doesn't ship anywhere beyond the European borders... yet!
Well, that's all I guess. Wink will put a blog post up later this week, and Nicollie already has (including pictures) so if you want that visual proof, go see!