Exciting! I guess nobody reads this for the moment but that's okay. I'll introduce myself a little bit first. I'm Kirsten, 21 years old and in love with handmade items. I live in the west of the Netherlands, together with my boyfriend and my two cats. These cats are spoiled for life by the amount of attention and hugs they get (from my boyfriend as much as from me!) and have naturally assumed they are the queens of the castle here.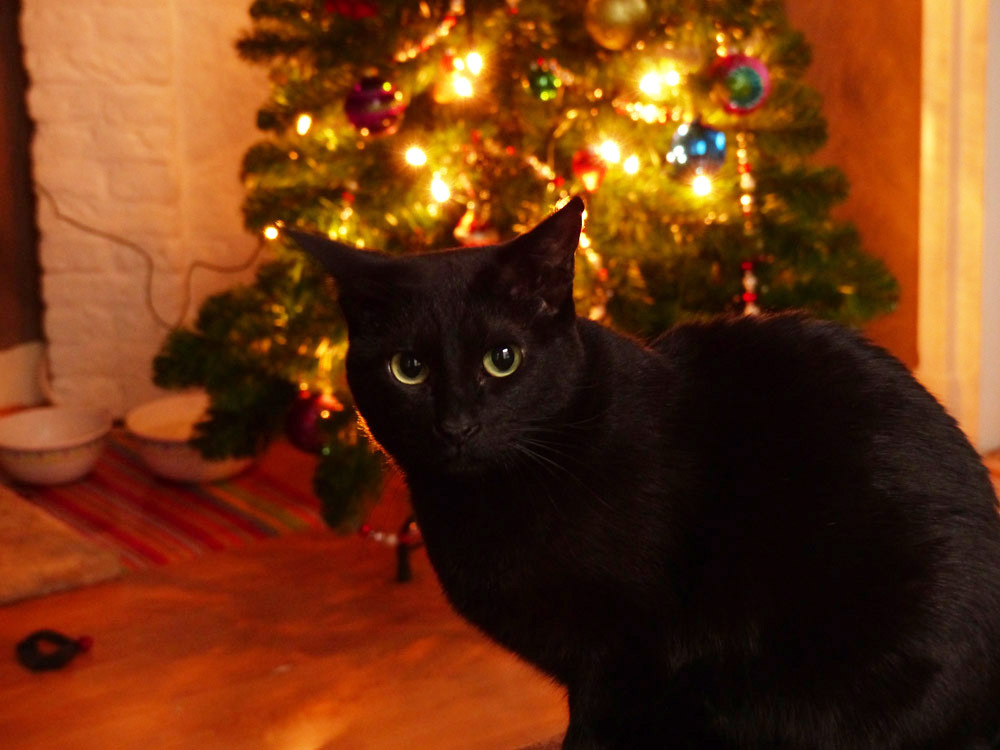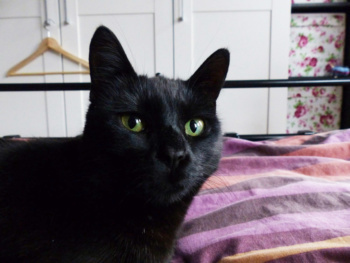 (meet Isis in front of the Christmas tree, and Cocktail).
I've taught myself how to crochet a few years back when I was staying in Stockholm and found that I had too much time on my hands. I caught the wool-virus and soon thereafter I re-learned basic knitting from my granny. However, my personal preference is still crocheting but it's on my bucket list to become more skilled at knitting. Recently I bought a sewing machine, so now and then you will be seeing sewed pieces flying by here! I love to look at other crafty blogs, and to start one myself has been spinning through my head quite some time. However, it will not only be a crafty blog but also a place where I can ramble about my (as I have been told) pretty random thoughts. At the moment, this blog is a bit empty but hang on, because in the next few weeks I will add more and more content like past and future projects!