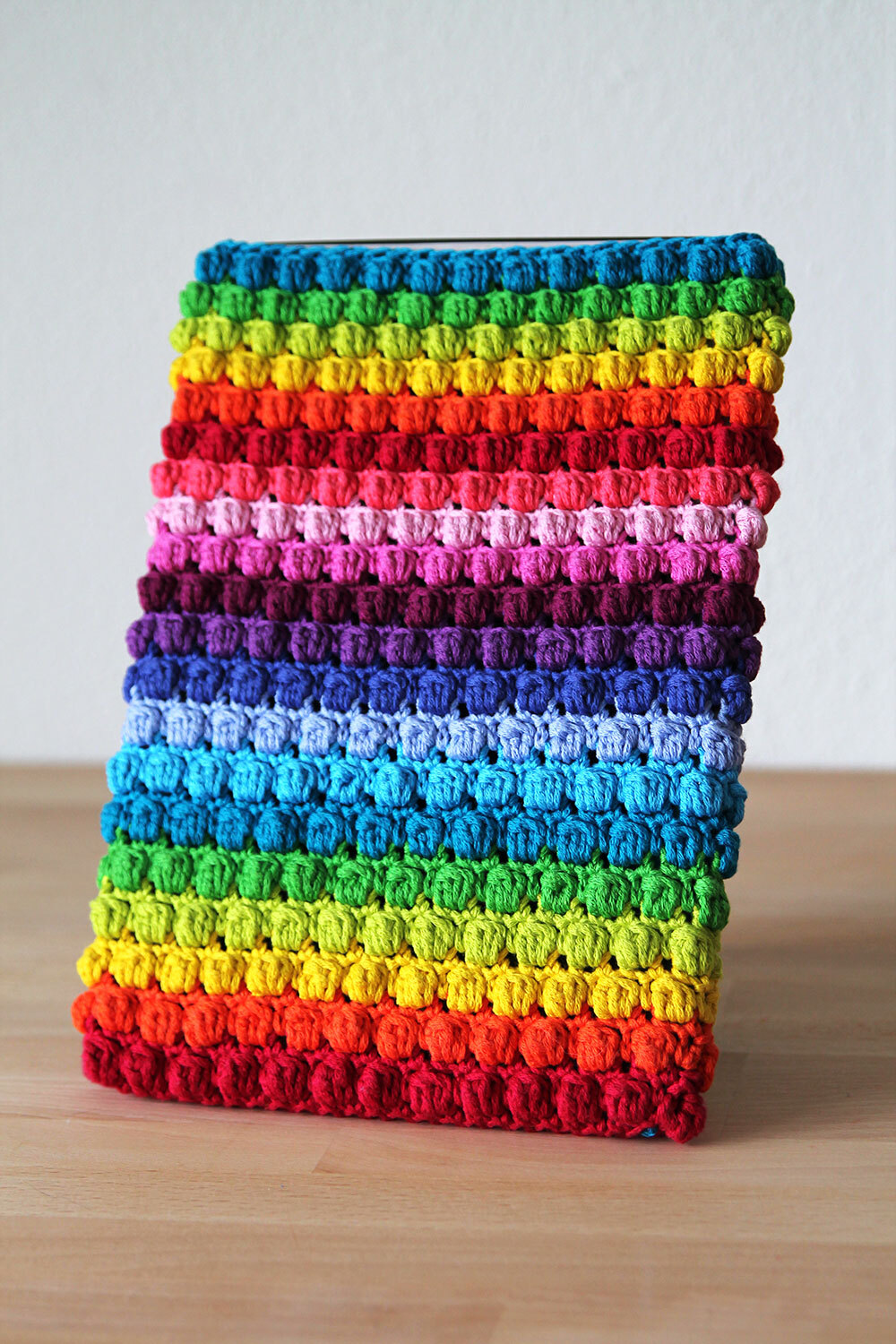 Done! No more worrying about cats pushing tablets from couches, tables or sleeping on it (real story).
From this angle, it might not look as bobbly as it really is, but trust me. The bobble stitch is the way to go if you want your stuff secure! I made the stitches really, really tight. It was a pain in the bum, but definitely worth it when you see how sturdy the bobbles become.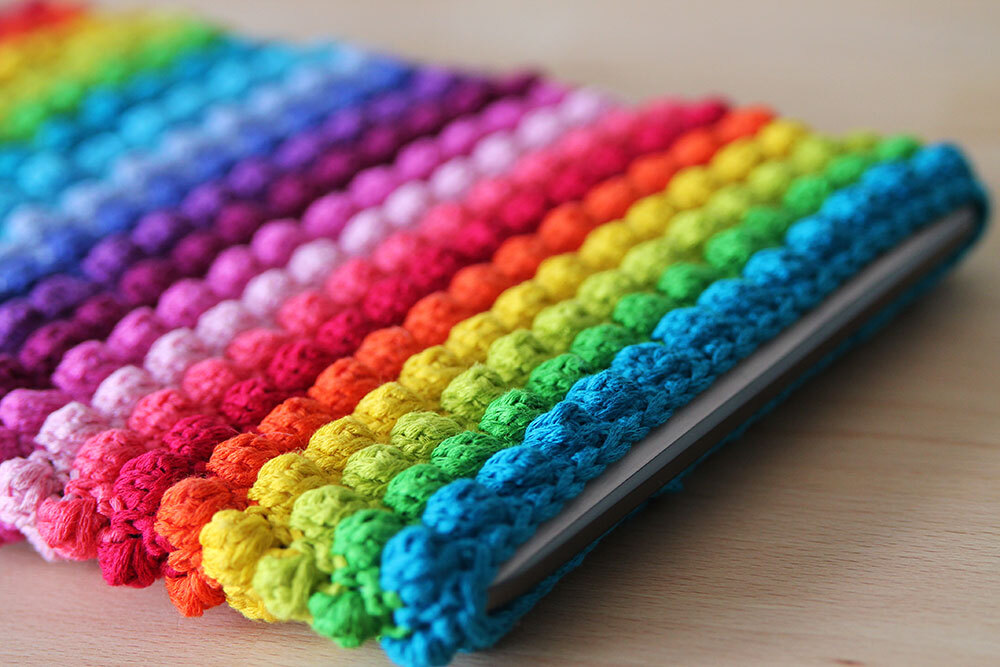 I added pink as a sort of non-traditional rainbow colour. The Scheepjes' Bloom I used has the perfect colours for a nearly seamless transition from colour to colour! I'm going to get you guys a list of colours and the pattern next week. Ok, one last picture because I love the rainbows!