I wouldn't ever have thought that crochet would take me halfway across the globe. But this year, it does! Because I've been invited to tour around South Africa with the girls from Be Inspired! For me, this is half a world away and I'm so excited about this! Upcoming September we will be visiting Johannesburg, Cape Town, Durban and Pretoria and host several workshops. And the subject of these workshops? Well, I've designed a pillow, especially for this tour… The XOXO pillow!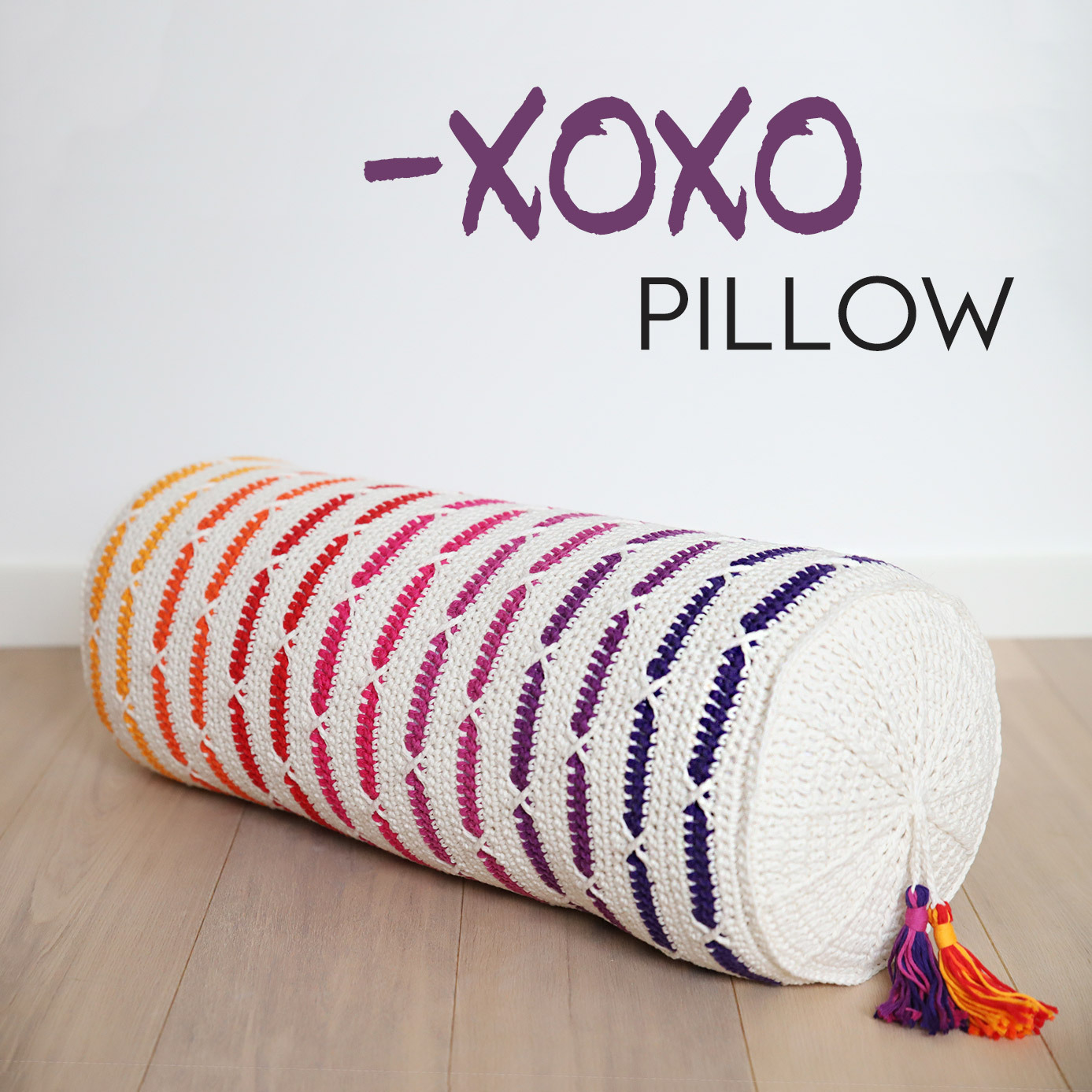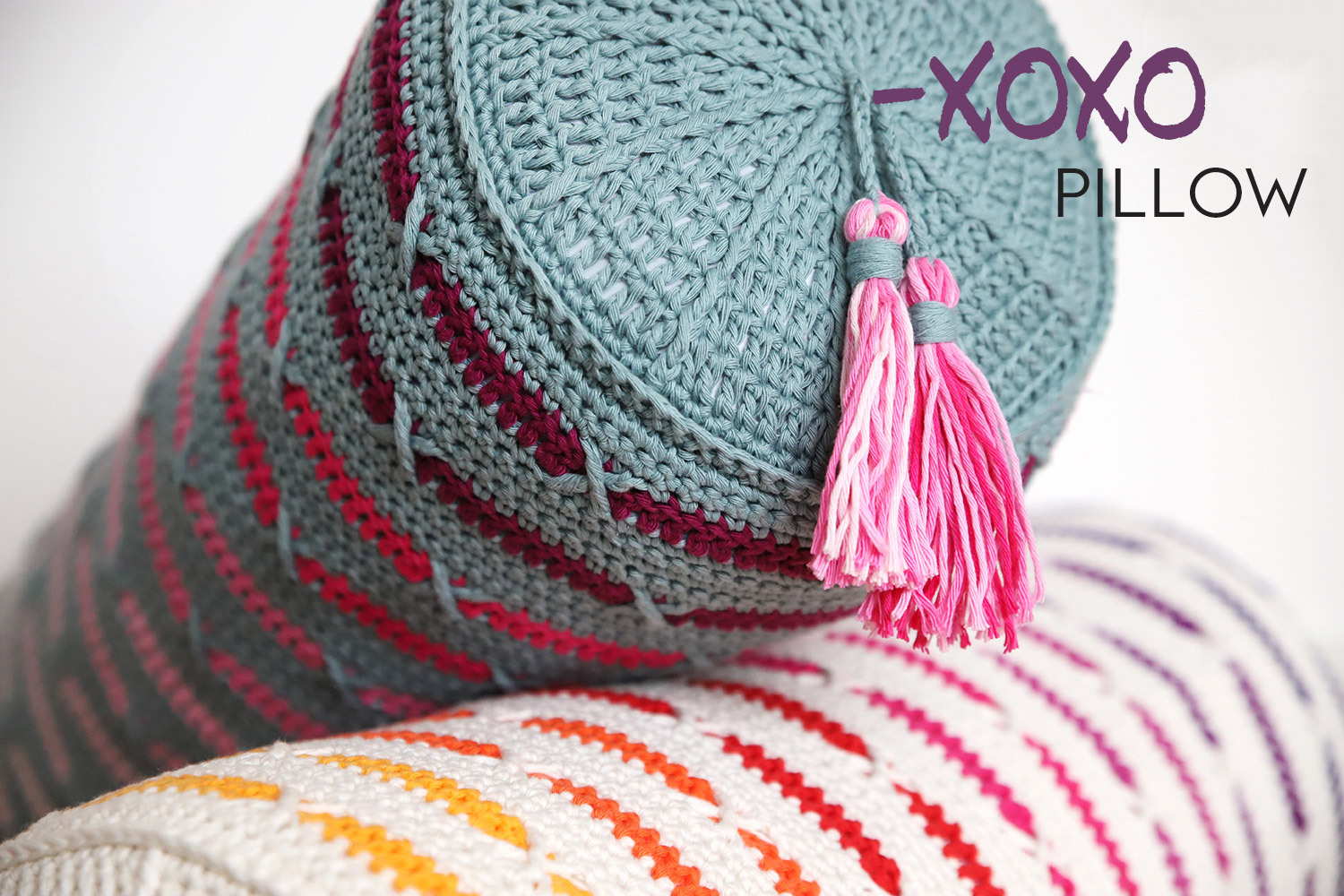 The XOXO pillow & yarn kits
If I let my mind wander I can see this big, loveable hug of a pillow on a sunlit porch, or on a big lounge chair, maybe even on a king size bed overlooking plains and mountains? Perfect for a little back or neck support, I think! The pillow is made with Scheepjes Cahlista, a chunky 100% cotton. Scheepjes is the official sponsor of this tour, meaning that I could use my trusted stack of yarns for this design!
The design combines strips of colour with little crossed trebles. As you can see, there are big tassels at each end too (couldn't leave out the tassels, they're so colourful and delightful to make). I think the hardest part was narrowing down the colour choice to three colour packs:
1: Silver green and pinks

2. White and brights:

3. Blue and green:

Do you already have a favourite? I've shown you samples of the first two colourways, and the girls from Be Inspired are busy working up a sample in the third. I think they'll look fabulous together!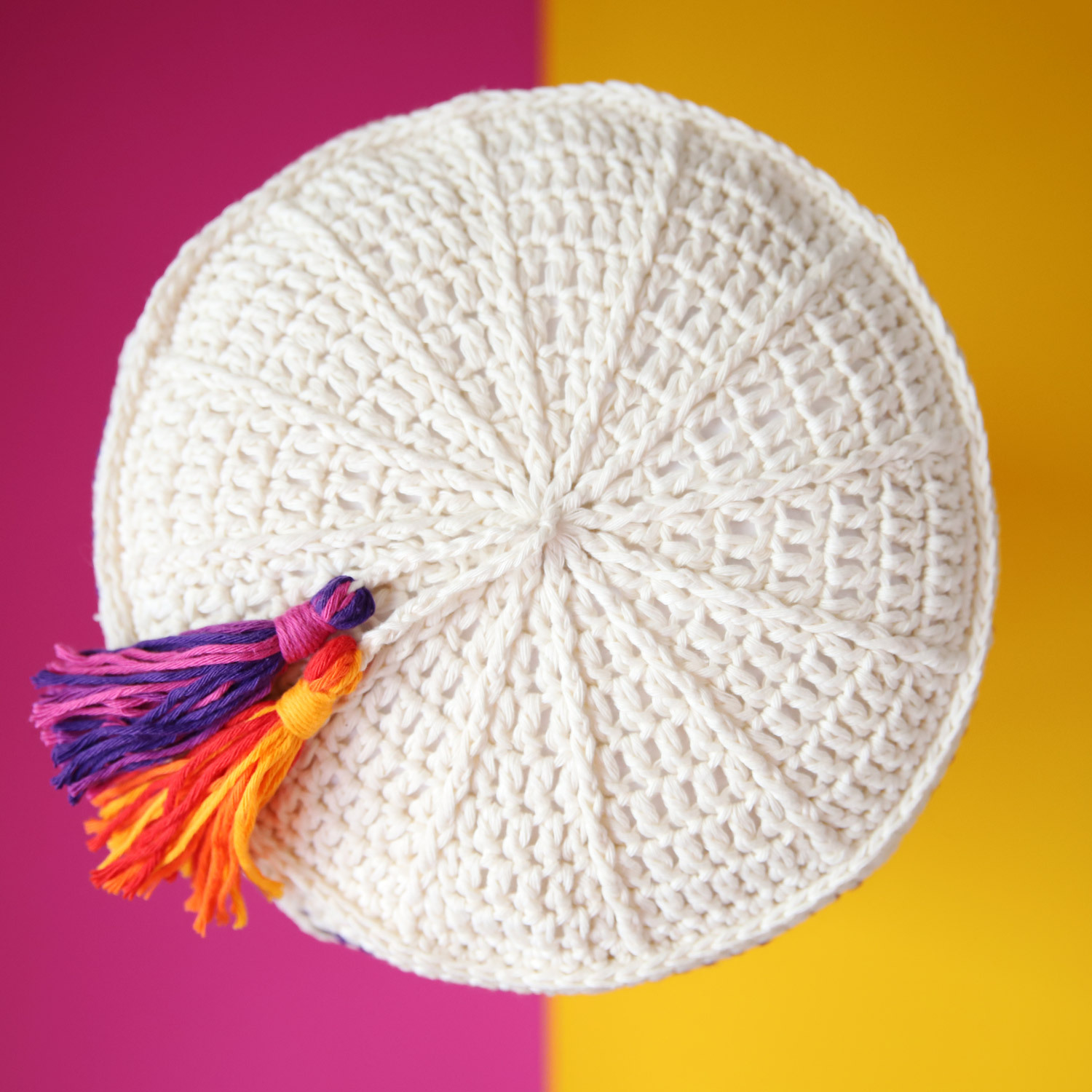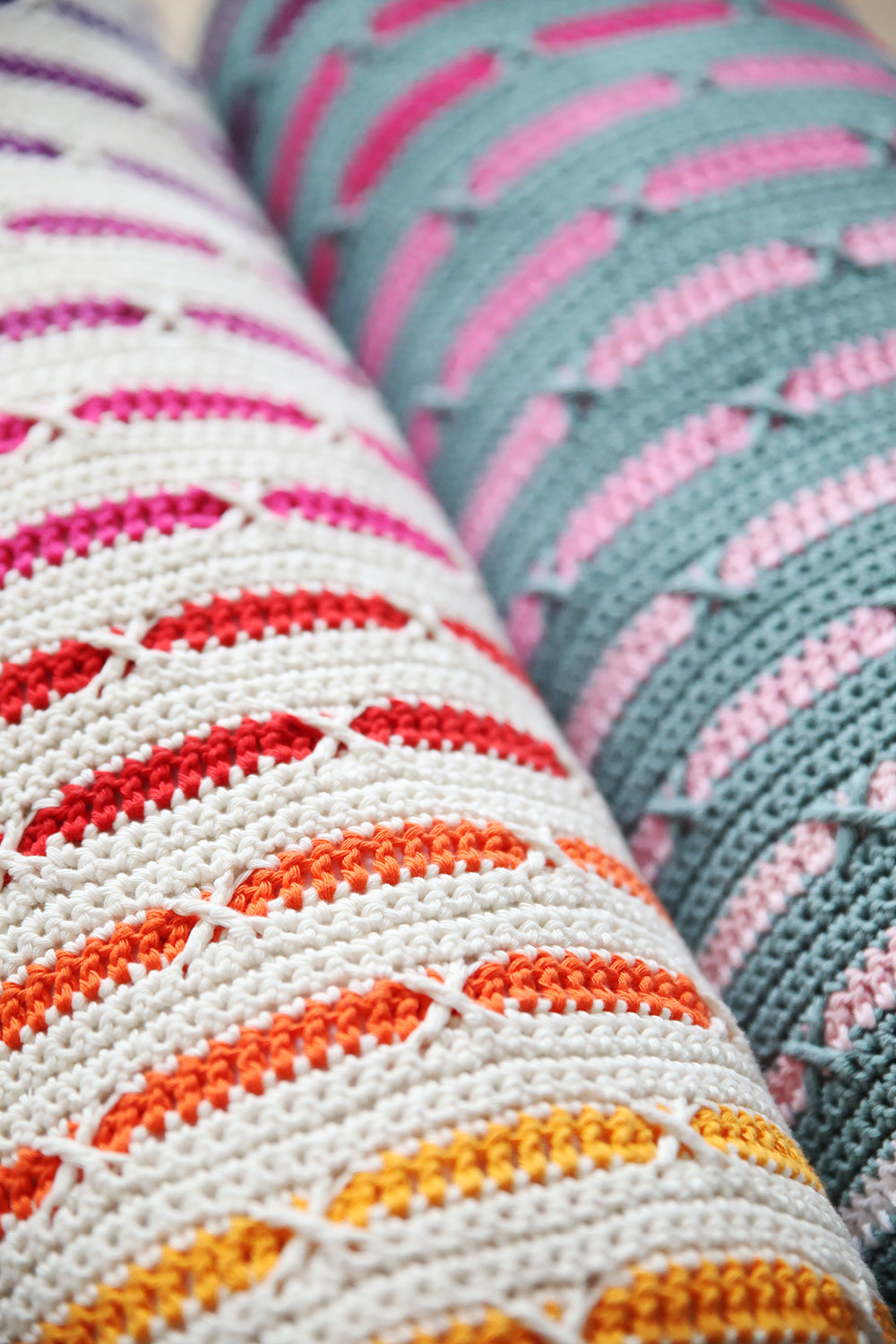 Tour dates & Tickets
We will be visiting Johannesburg on August 30 & 31, Pretoria on September the 1st, Durban on September 3-5th and finish the tour in Cape Town on September 7-8th. You can buy your tickets on the Be Inspired website. Tickets cost R 1.050,00 and include the yarns to make the pillow, a goodie bag full of Scheepjes goodies, the XOXO pillow pattern, a bonus pattern for any leftovers you might have and of course tea, coffee and snacks during the workshop!
During the workshops we'll go over the various parts of the pattern, get started on the pillow itself and end with some tips & tricks to help you finish the pillow at home. Of course, if you have any questions about my other patterns I'll be happy to help out if time allows (but I'm sure we'll find a spare moment!).
I can't wait to visit and meet you all! In the meantime, why don't you have a look at Be Inspired's colourful Instagram page to get your creative juices flowing? See you in September!