It's finished! I left for Spain with a stack of diamonds and a plan. The plan was to crochet in the car and don't stop until all the diamonds were assembled. Which didn't happen, I slept for about 5 hours and couldn't get my hands to move to the basket in the backseat. But the basket moved with me to the beach, to the hotel lobby, to lots of places and surely but slowly the blanket came together! And upon our return trip, I had nearly finished the blanket. Just needed to get a new skein of grey, weave in the ends and crochet an edging.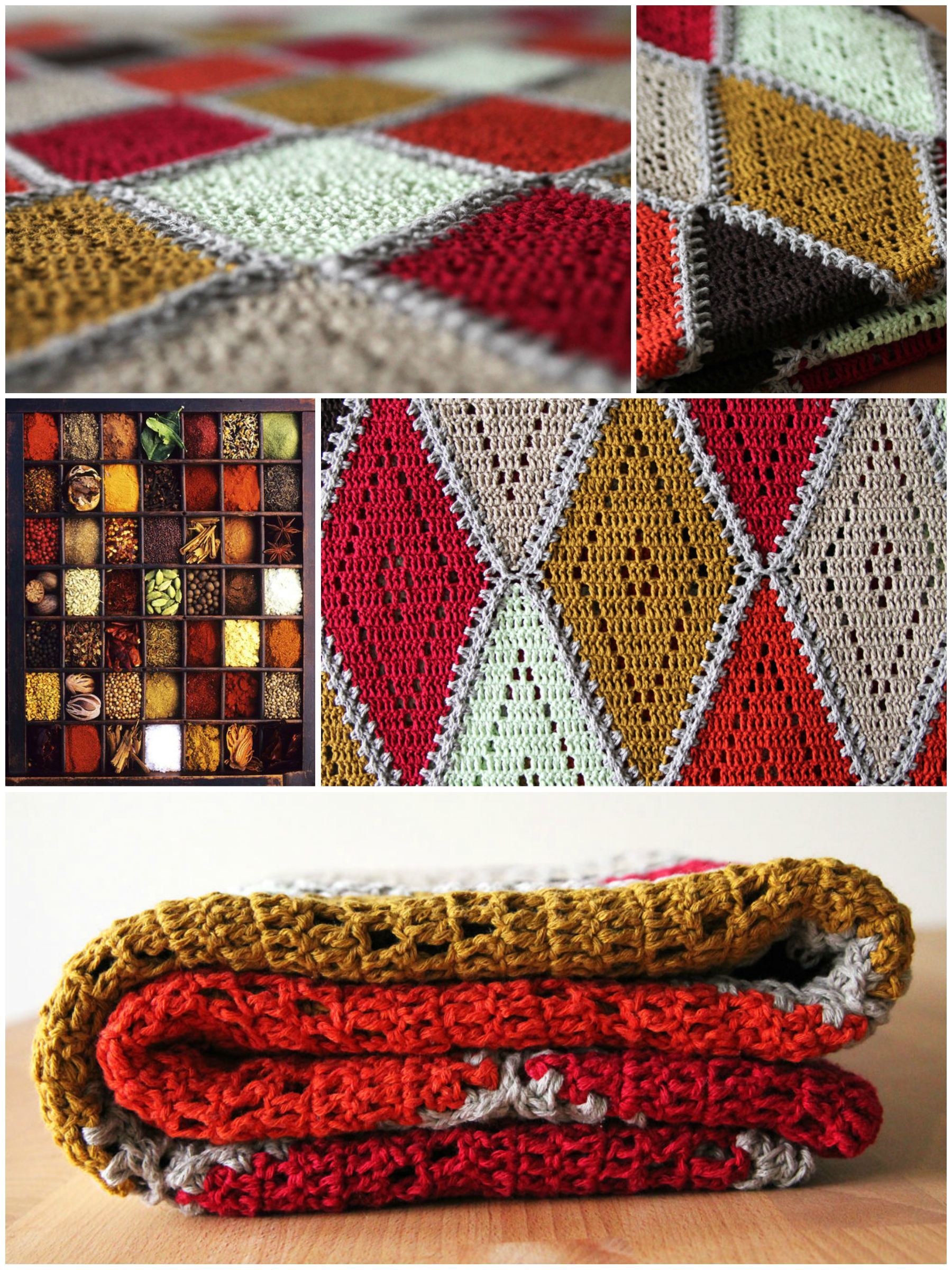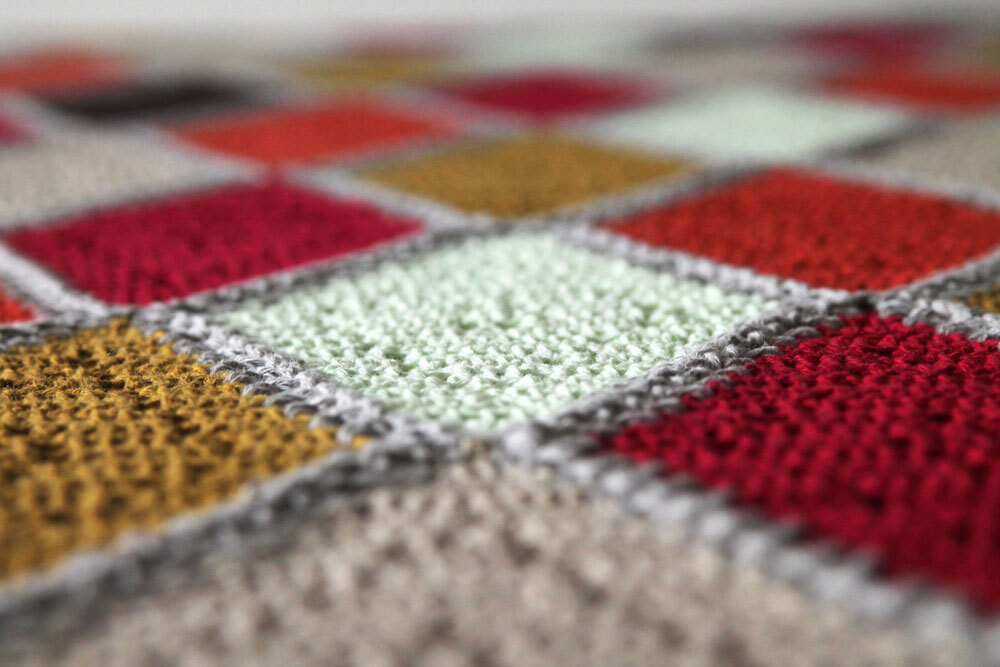 The blanket is pretty big! It measures 1.20m by 1.80m (47 by 71in). I used 67 whole diamonds, 8 half diamonds (lengthwise), 13 other half diamonds and 2 corner motifs (don't worry, in the pattern post I will elaborate on them) in various colours of Linen Soft from Scheepjes. Seriously, that yarn is perfect for this type of blanket! It holds really well after blocking which is good, because the diamond shape and pattern pop out more. Plus, I didn't break a sweat while working on this blanket on the beach!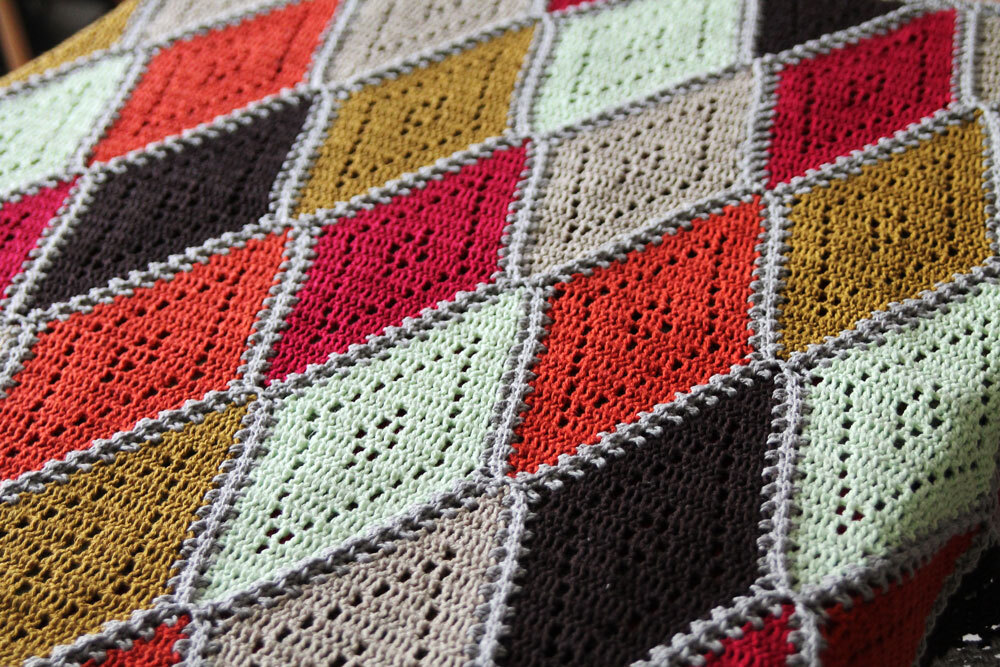 Yup, this is a keeper! Next week I will share the pattern with you so you can make your own version. Plus, for those of you who are heading over to the Brei- and Haakdagen in Zwolle this weekend, I will bring the blanket so you can see and touch it at the Scheepjes' bloggersplein! Are you stopping by?