It's coming along slowly but surely… The stack keeps on growing. I need to catch up on my orange and brown motifs though, as you can see!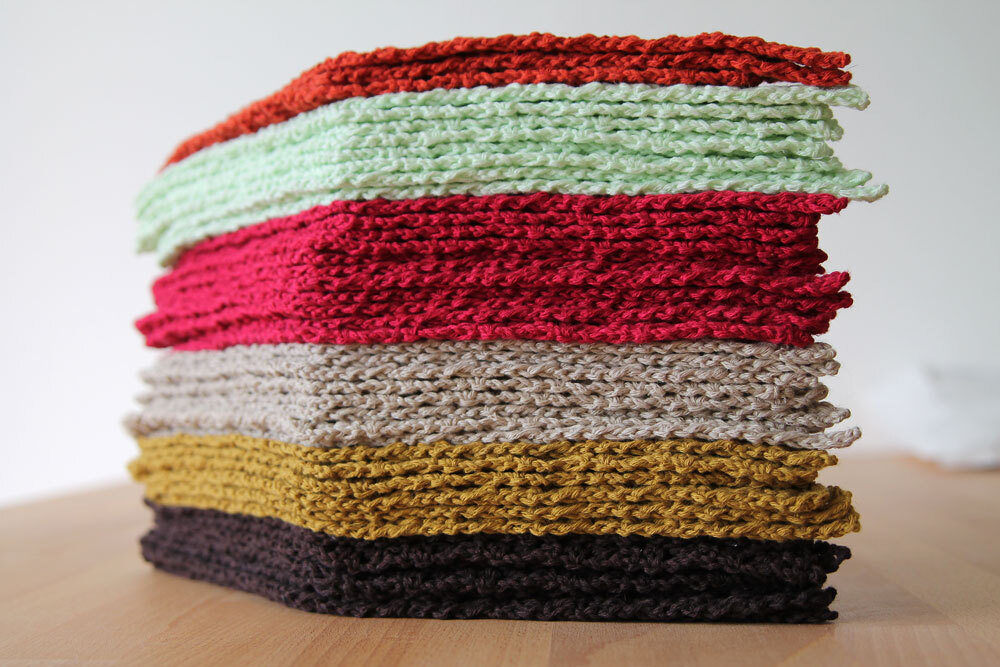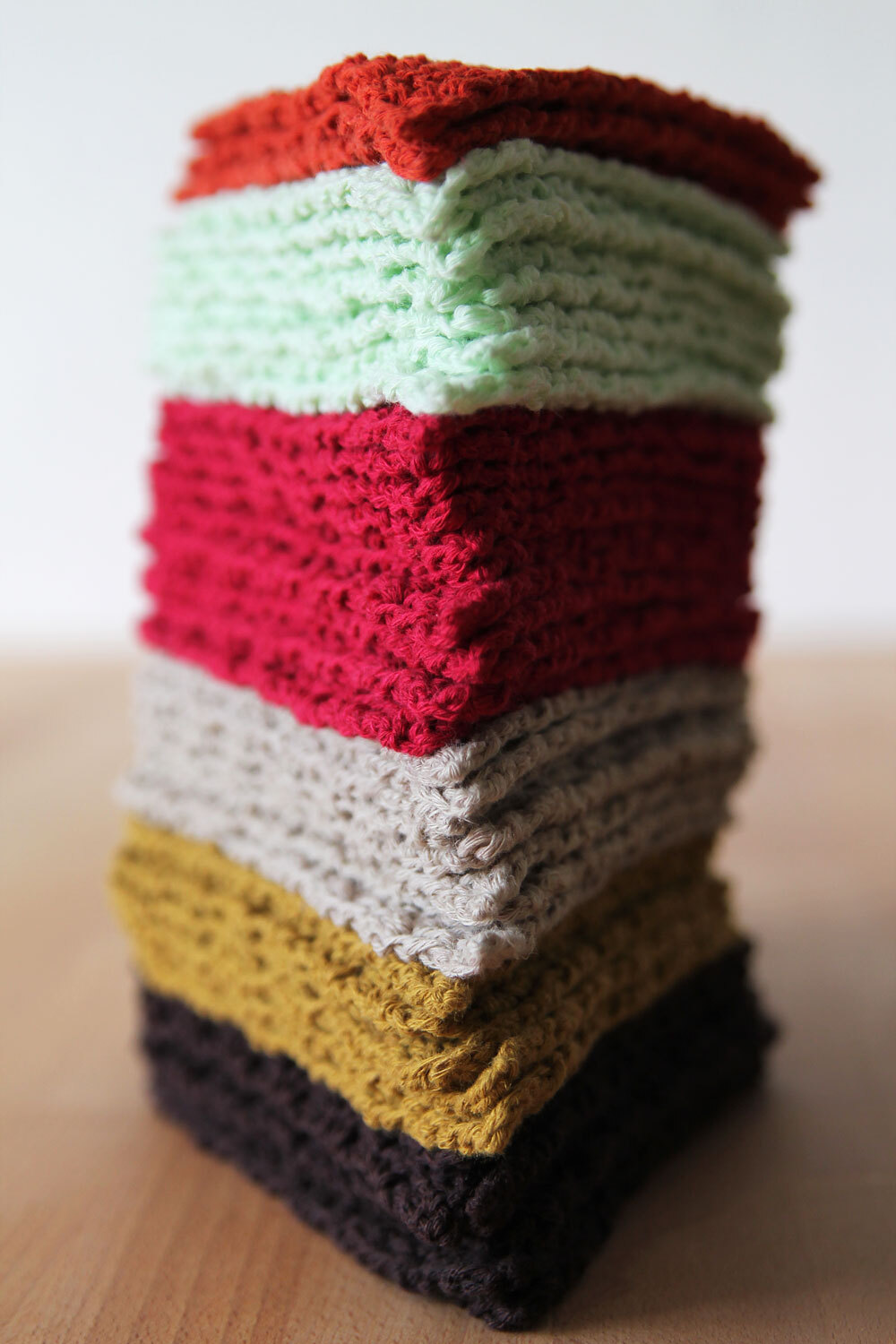 My hands have found the rhythm in this pattern and know if I made a mistake, even before my brain does. This is pretty funny because sometimes I actually have to look to my hands and think: 'Why have they stopped? What's wrong?' before I see the mistake. It has kept me from finishing a couple of wonky motifs though!

The Scheepjes' Linen soft is even more beautiful after it's blocked. The motifs hold the shape of the diamond very well and I expect that once joined, the shapes will become even clearer.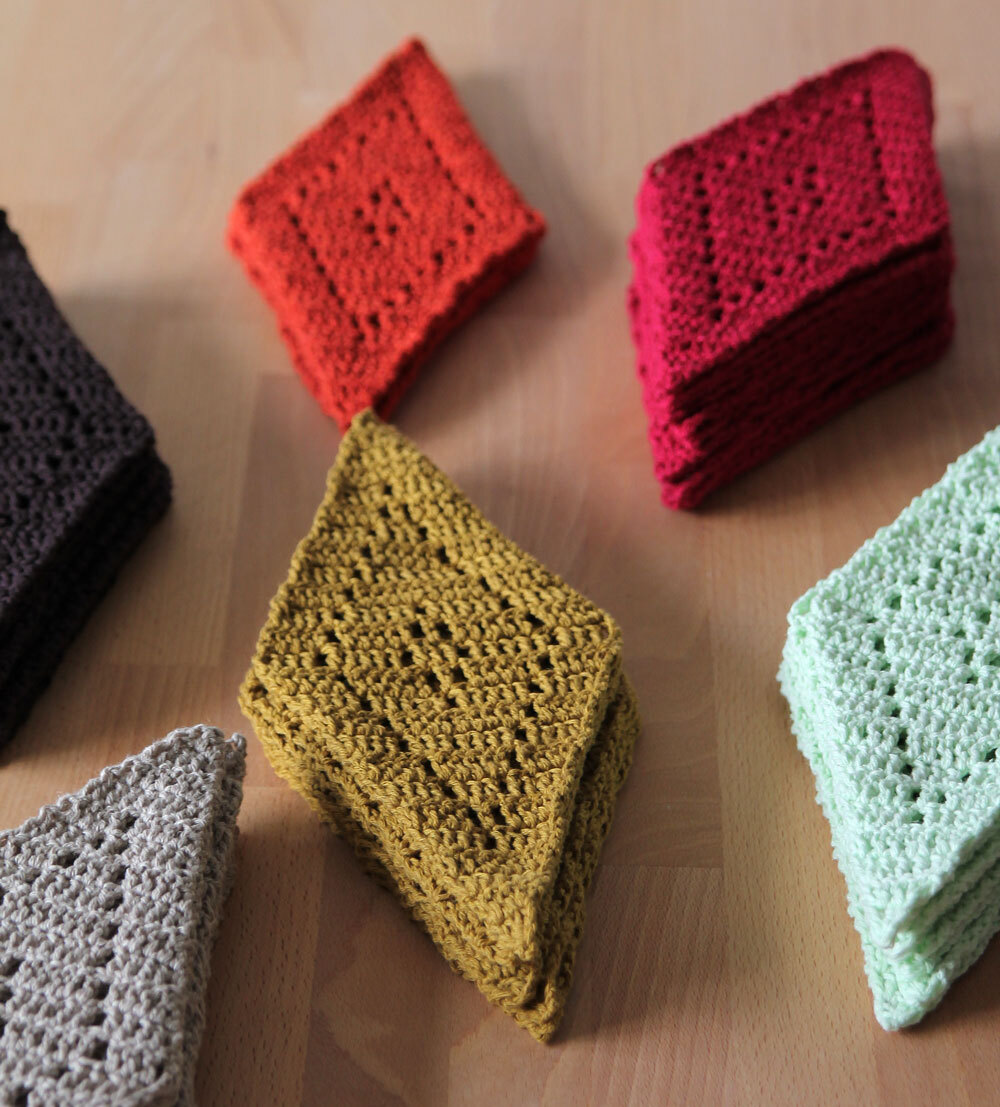 I have started to play around with configurations! I'm trying to keep it as random as possible while trying not to let the same colours touch sides. It's tricky but I think it is possible. Now I need to get on with the joining! I've saved a lovely shade of grey which looks good next to all the colours. Keep you posted!